I have recently been working with a client in Weybridge who is now in throws of having a new glass box style garden room built at the back of the house.
As part of this building project, the existing garage will be taken down to allow for a larger garden.  I am now working on the final plans, but I thought it would nice to share a few of the sketches I put together at the initial concept design stage.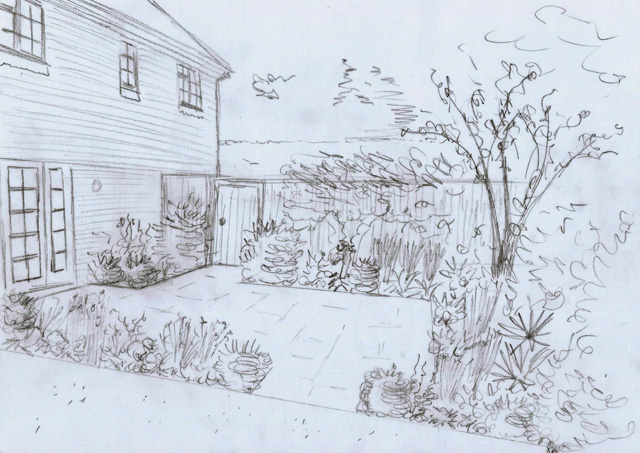 This first sketch shows the side of the house where currently there is an area of lawn and a large trampoline.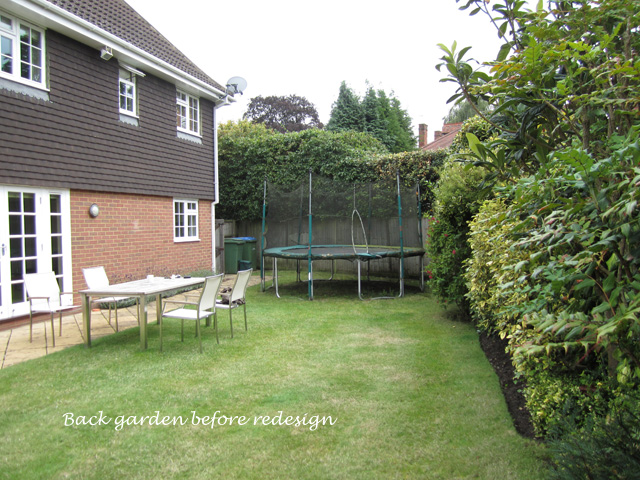 Because the garage and double parking space at the back of the property are now being taken away, we need to accommodate another car at the front.
I have therefore proposed that we move the boundary fence between front and back gardens.  This will allow enough space to park a car and store the wheelie bins at the same time as creating a courtyard area which will provide a shady spot in the heat of the day and then catch the evening sun as it sets.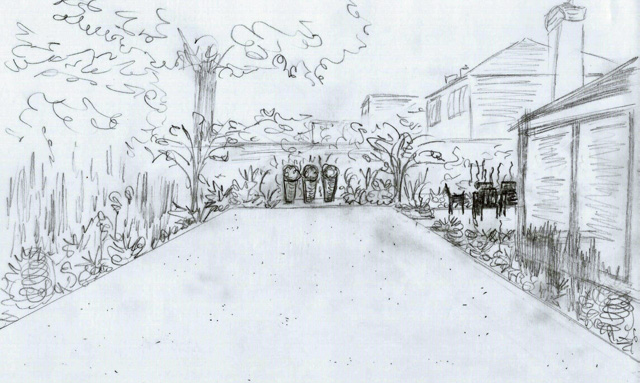 Looking the other way from this terrace area the existing lawn will be extended to incorporate what is now the parking space outside the garage (brick building with wooden door).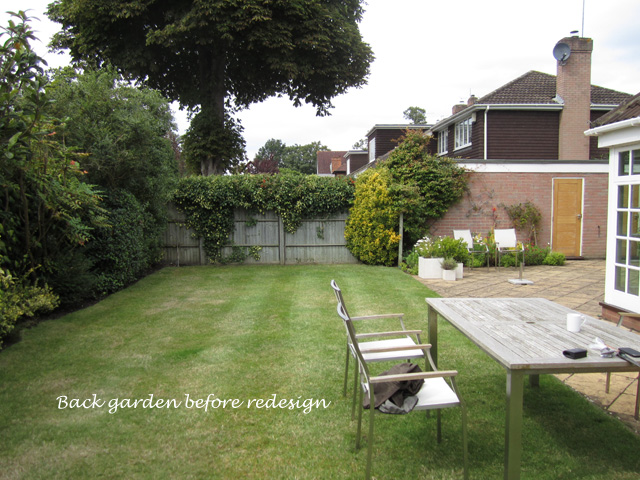 And this final sketch incorporates the new main terrace and glass garden room…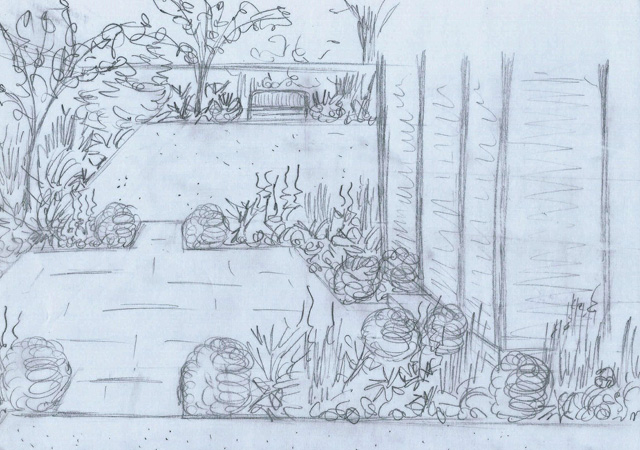 The idea is that the glass room will feel totally connected to the garden.  This is a hot garden with lots of sun and free-draining soil so the planting will have a Mediterranean feel to it.
We have chosen a sawn stone which will give the garden an elegant and contemporary feel.
The build phase for this project will commence in January so I'll be sure to keep you updated with its progress.