We went over to Twickenham at the weekend for a BBQ with some friends, Rob and Sarah.  2 years ago I helped them to create their garden so it was great to see how it's filled out and matured since it was planted.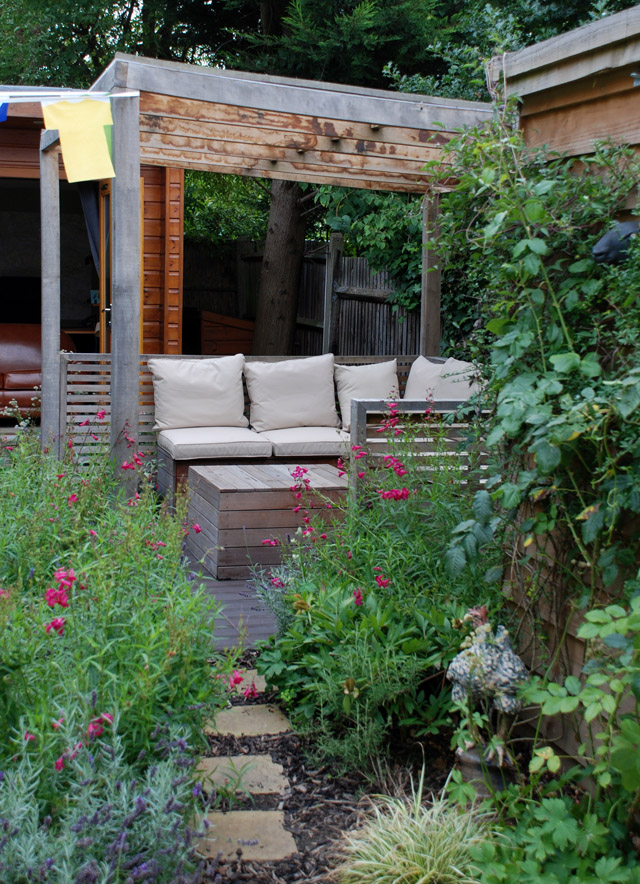 Rob built most of the garden himself, from a concept design and with some help from a joiner and a landscaper who extended the terrace for him.  I then helped with the planting…in the pouring rain I seem to remember!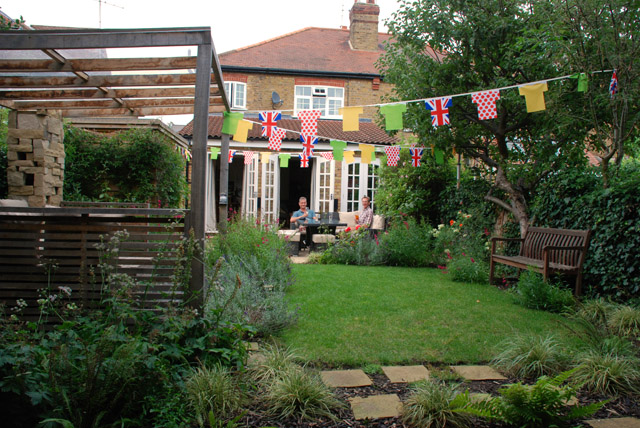 It was the last stage of the 2014 Tour de France on Sunday so, as we're all followers, Rob decided to get the bunting out and we watched together from the garden.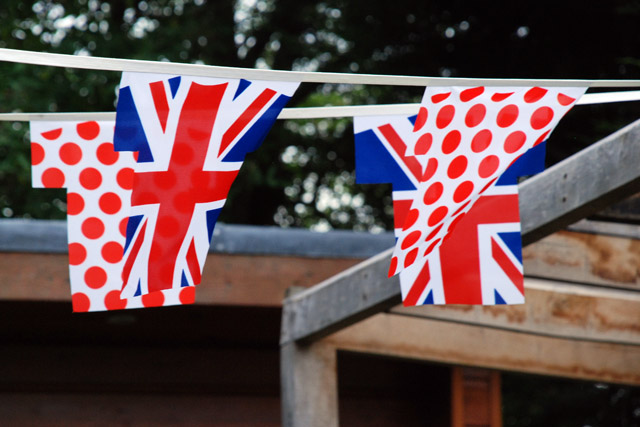 The garden now is a far cry from the empty plot that was there 2 years ago.  Here's a reminder of what it used to look like…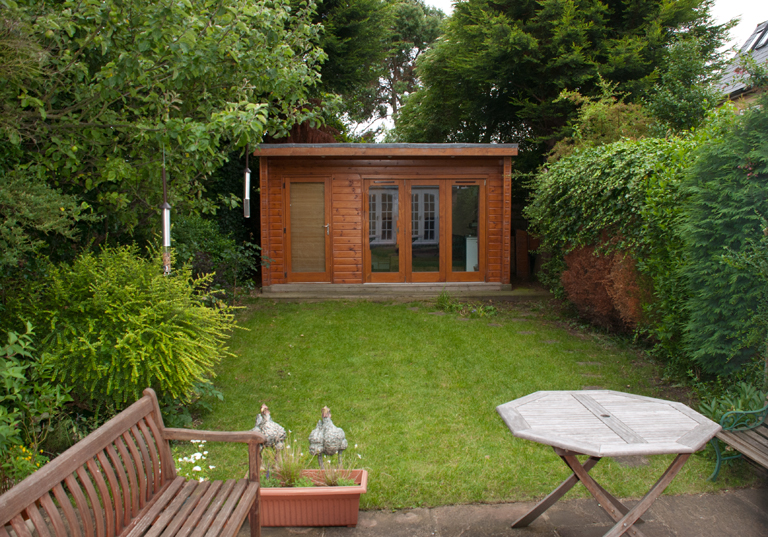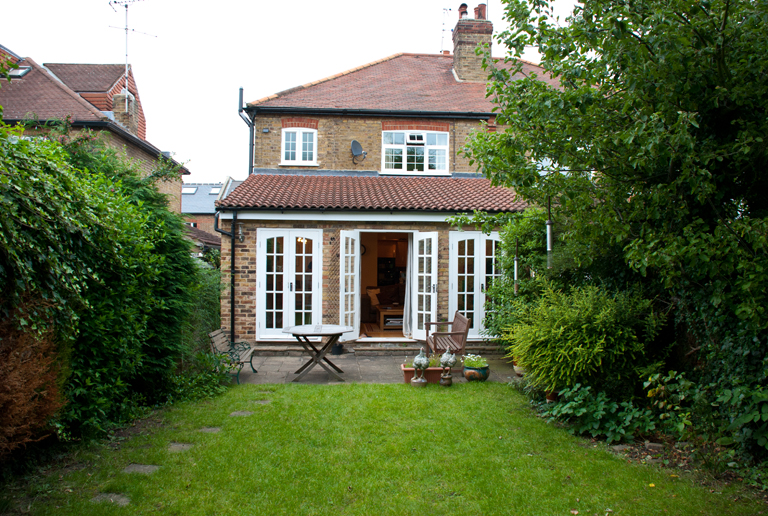 The office at the end of the garden was really imposing and the overgrown ivy and shrubs on the boundary were taking up a lot of the garden, making it feel dark and dingy.
We wanted to create a garden that had a decent-sized terrace for eating and also a second, covered seating area further out in the garden with a fire pit.  The fire pit doubles up as a table.
The shed is a little imposing, but it had to house quite a few bikes, including a tandem! But the climbers are already starting to do a good job of softening the structure and I suggested yesterday that they should incorporate a planter beneath the dart board which will help also.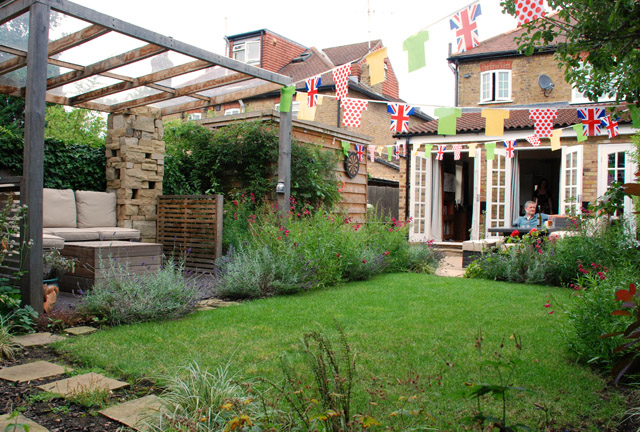 Dividing up a small space makes it feel bigger and this is a great space for entertaining because there's lots of places to sit.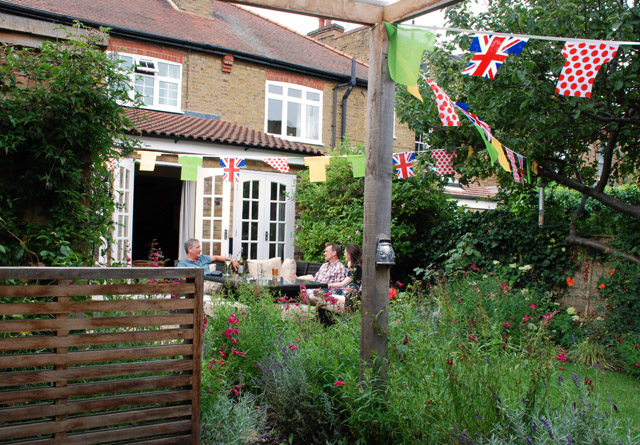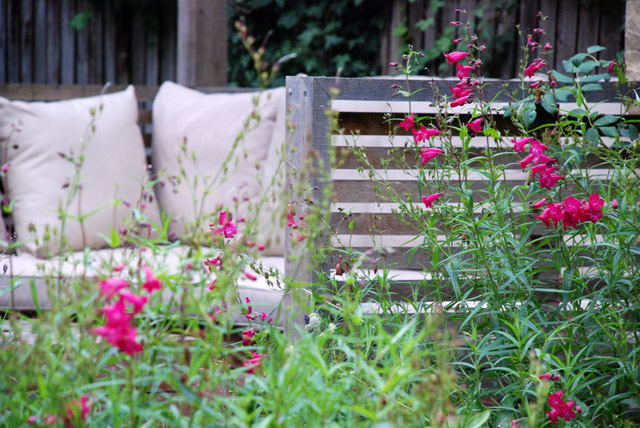 The most important thing of course is that Rob and Sarah now use the garden a lot…something that they just didn't do before.