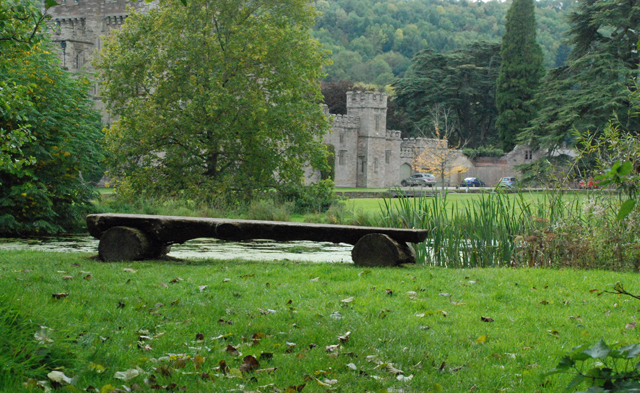 I met up with my friend and fellow garden designer Paul Richards last week.  We're (sort of) local now so decided to meet at Hampton Court Castle for lunch and have a wander around the gardens as well.  Mostly because it's half way between us.
The weather couldn't have been more perfect – a crisp, bright autumnal day which isn't so great for pictures, but was pretty perfect for being outside.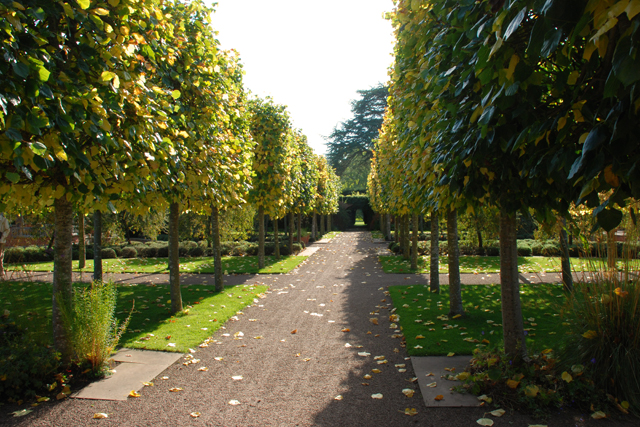 Neither of really knew what to expect as our trip was more about meeting up than seeking out an amazing garden.  But it was fab, a real surprise!
The maze was brilliant – designed to keep you on your toes and eventually we reached a tower door in the middle that was open and we climbed to the top to see a view across the garden.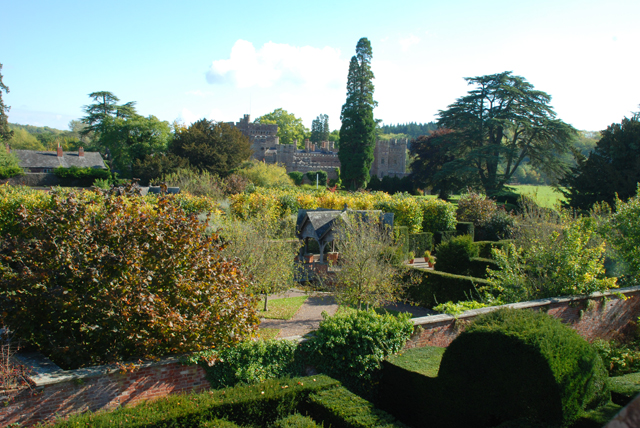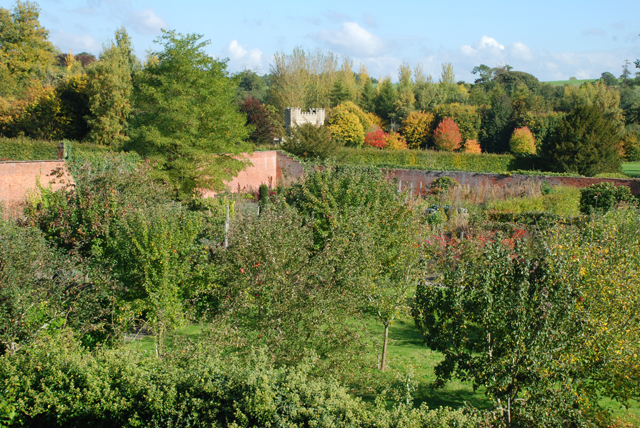 My favourite bit has to be the secret tunnel (well not so secret now that I'm telling you!) leading from the tower.  We fumbled our way through and came out into the sunken garden – really not what we'd been expecting.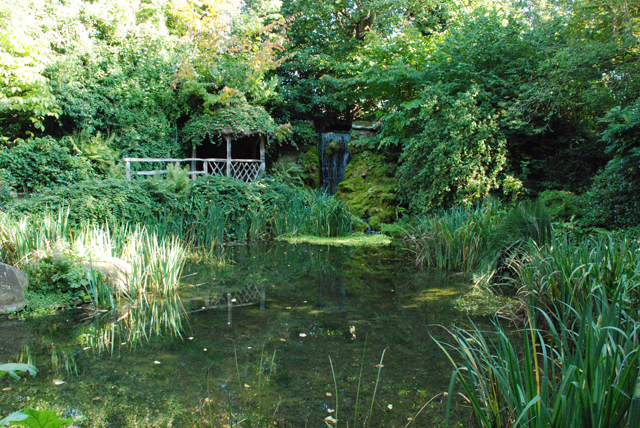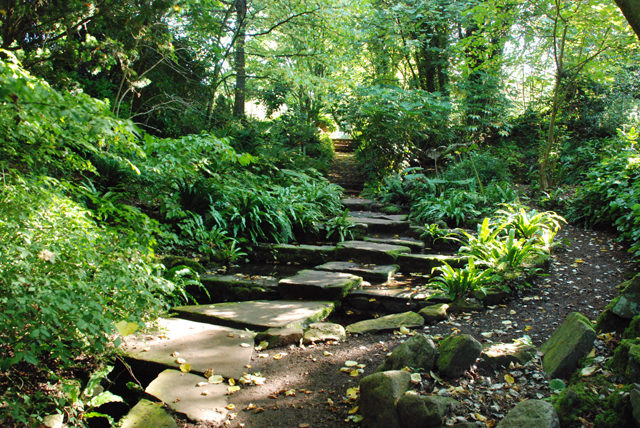 Really quite different to the rest of the gardens.
We had a nice lunch too – nothing fancy, just quiche and salad, but we sat outside and admired the majestic cedars – one of my absolute favourite trees!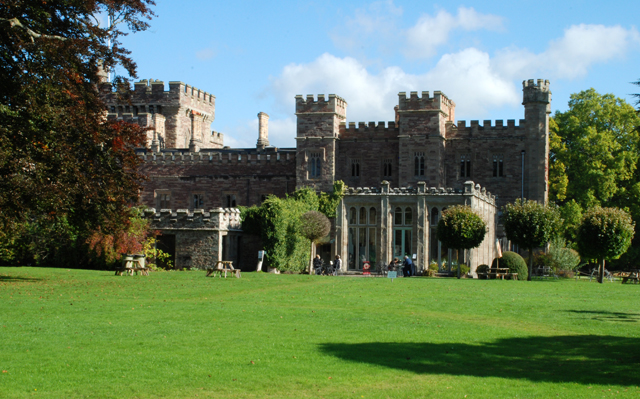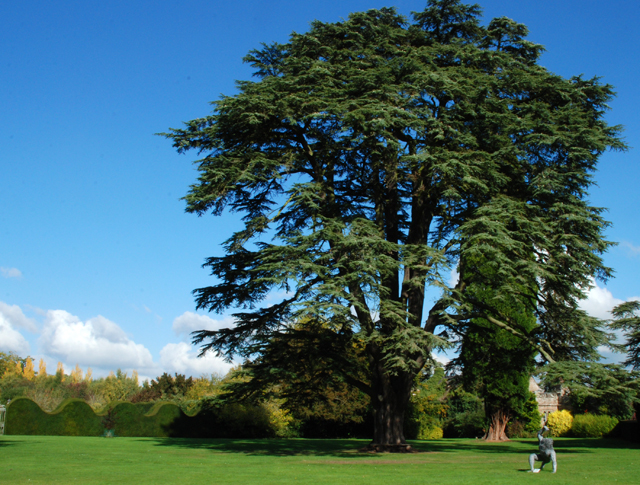 The garden was made up of a series of rooms with formal walled gardens and walkways with pleached trees.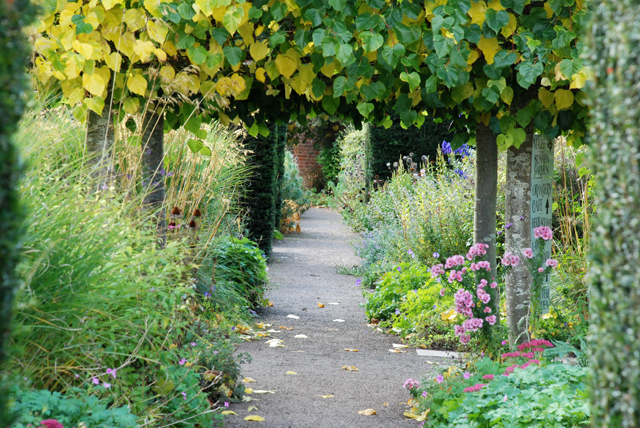 Each was slightly different.  Some we liked more than others – but that's what happens when designers get together – I wonder sometimes if our eye for design sometimes takes away our enjoyment of the garden.  But, that said, I think we also came to the conclusion that visiting gardens is an important part of keeping us on our toes as designers.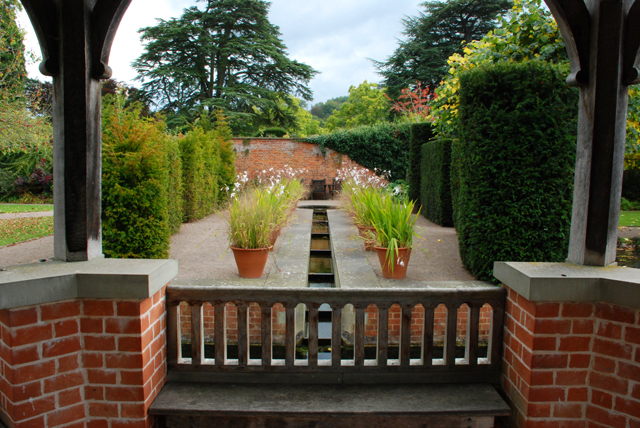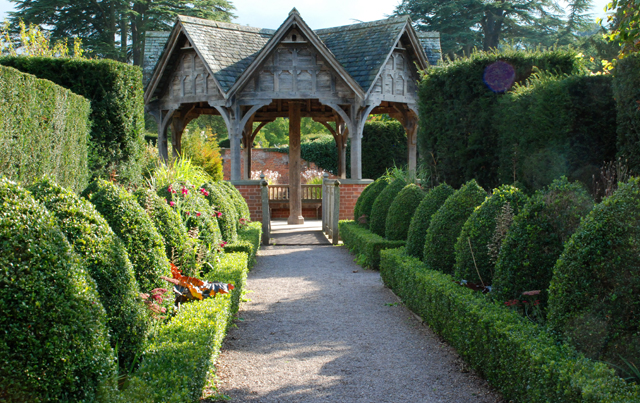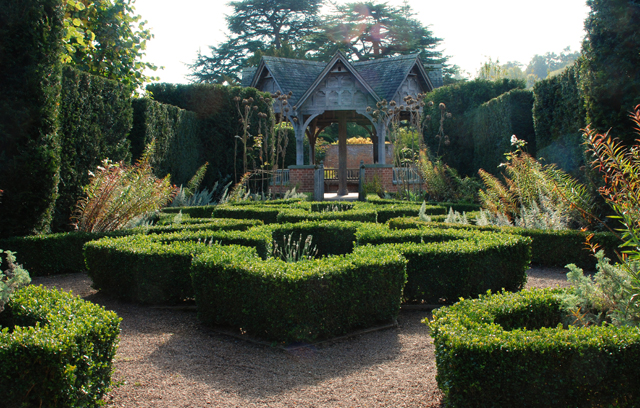 There was still a lot in flower too.  Verbena bonariensis and cosmos always hang around, but there were also delphiniums still in flower.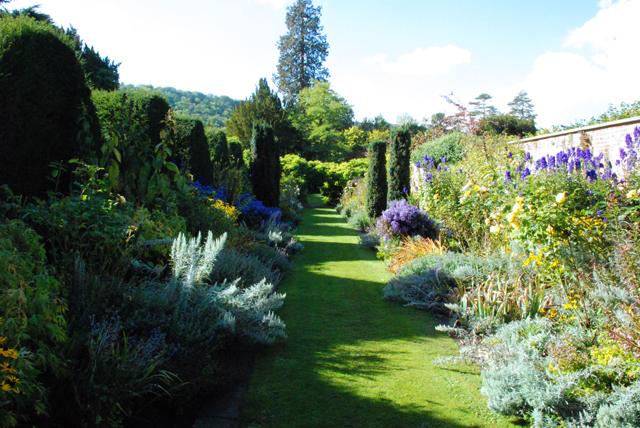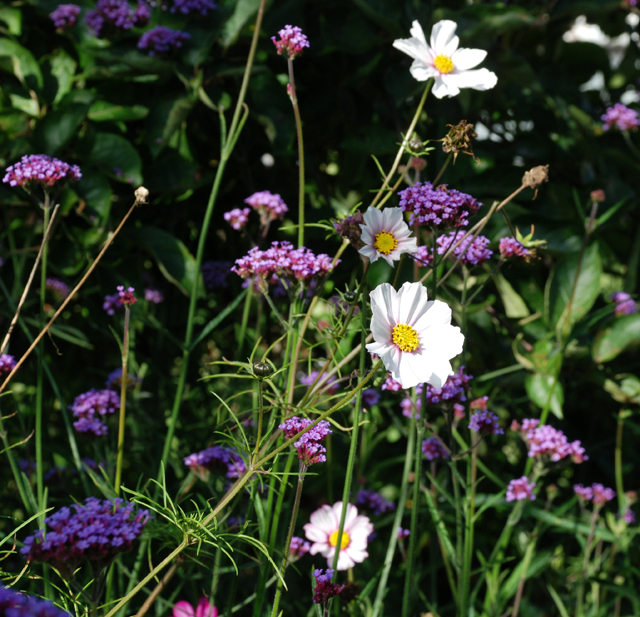 It's certainly worth a visit if you're in the area, we felt inspired when we left.  For full details about the history of the castle and opening times etc, please refer to the Hampton Court Castle website.
(Images: Lisa Cox)