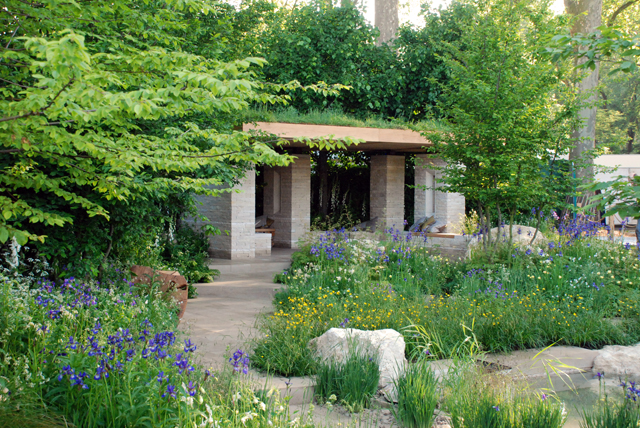 Yet again The Homebase garden was beautiful and I think will be popular with the viewing public as it's probably the show garden that most feels as though it could be transported to your own garden.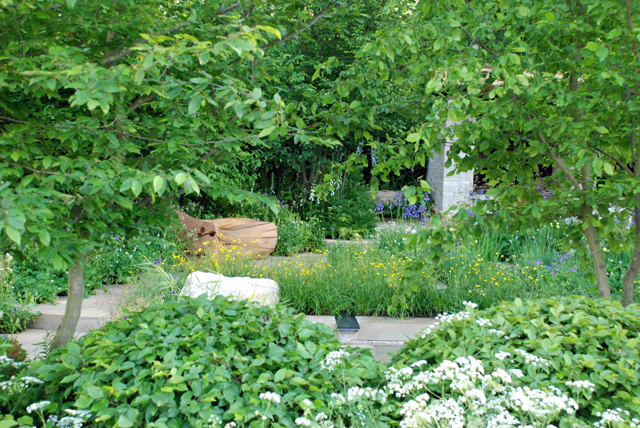 The garden was designed by Adam Frost in association with the Alzheimer's Society and was built by The Outdoor Room.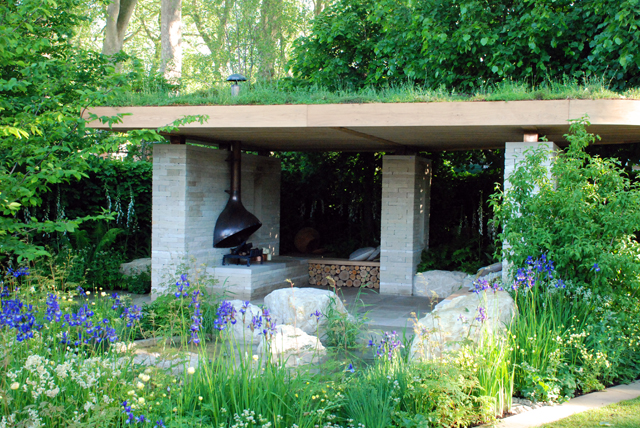 It was designed to remind families of the power that memories can evoke and included ornamental and wildlife-friendly elements.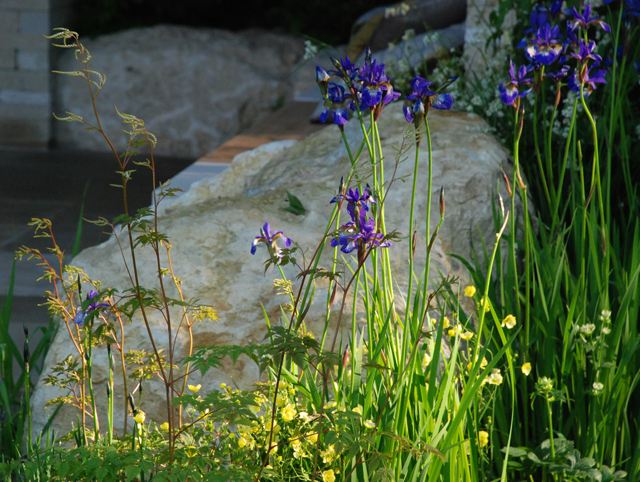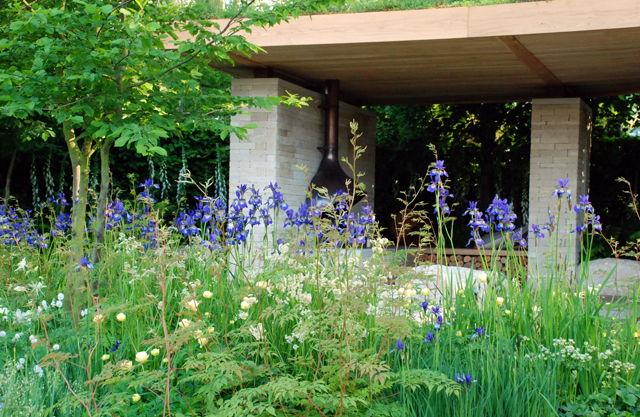 The planting was beautiful, blues, yellows and creams and you can certainly imagine sitting beneath the stone and timber gazebo with a glass of something cold!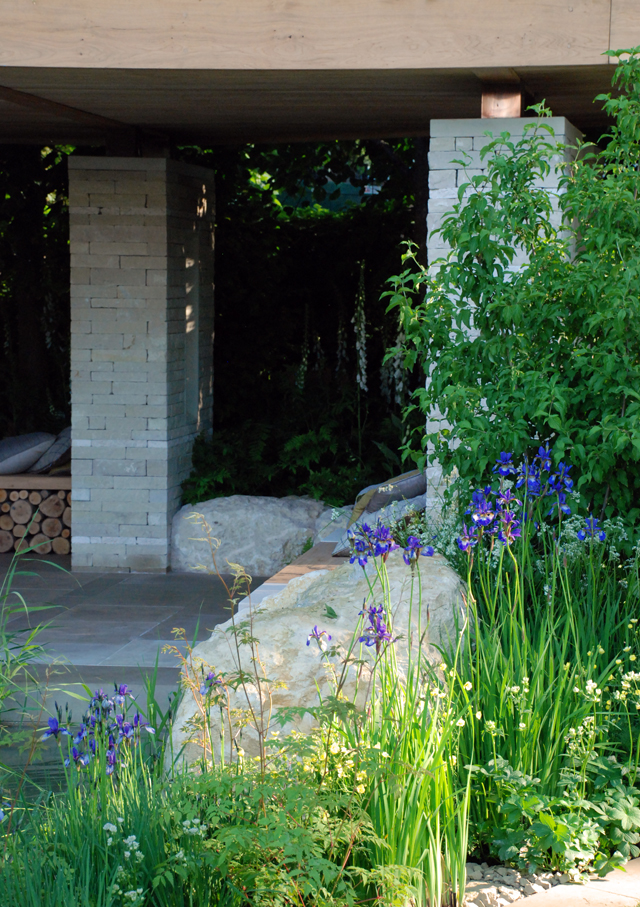 Adam wanted to create a garden that reflected his passion for encouraging families to embrace the great outdoors.  He wanted to inspire people to take a step out of their fast-paced world and spend quality time with each other.  I certainly think he achieved this – the garden is beautiful.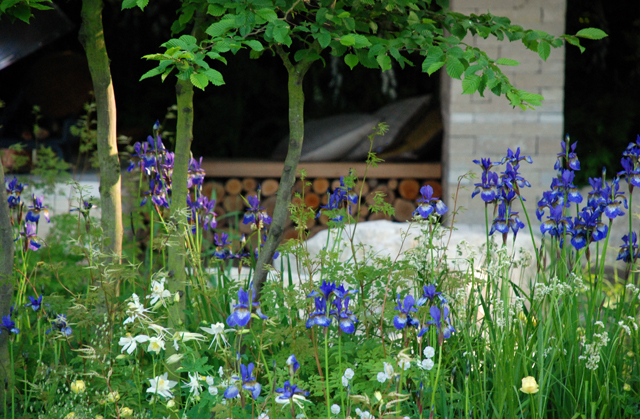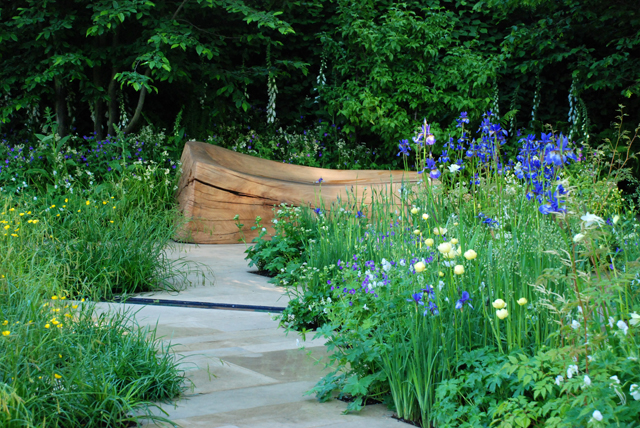 Huge congratulations to Adam, Homebase and the team at The Outdoor Room for winning a Gold medal!
(Images: Lisa Cox)