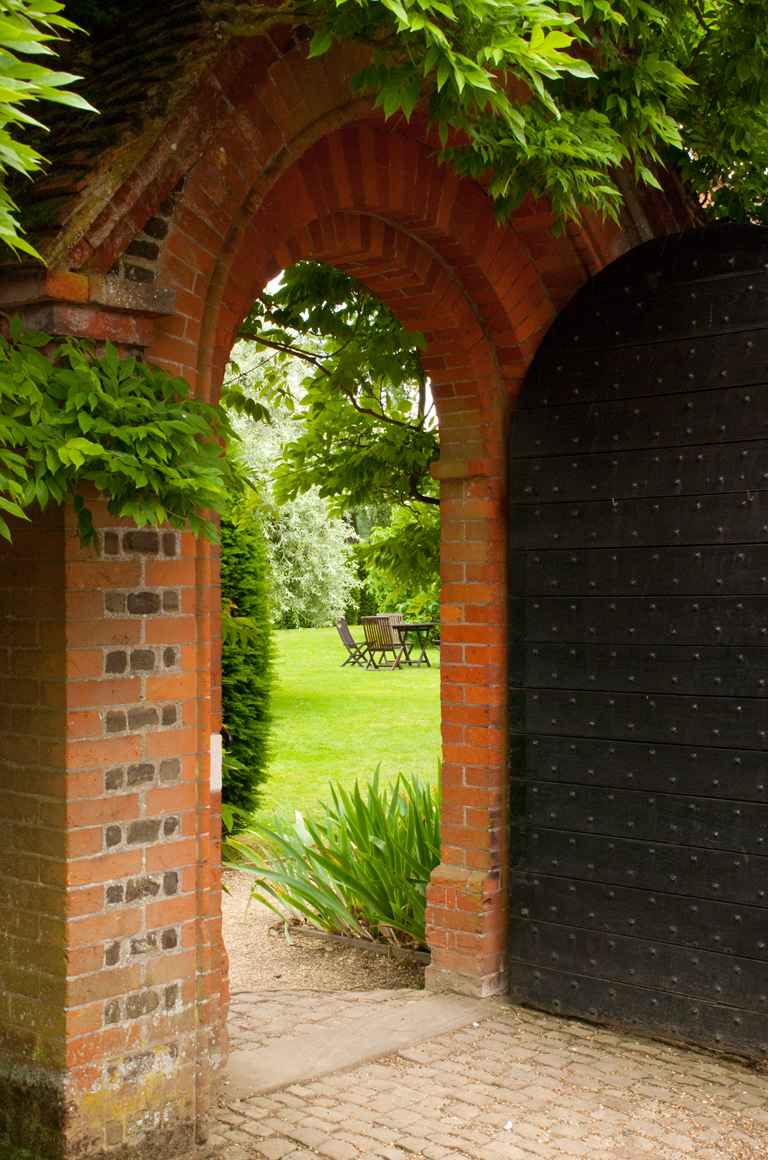 If you're a regular reader of my blog then you'll know that I wrote a monthly blog series last year about the garden at Loseley Park.  I haven't been there since September so it was great to be able to go there with my Mum a week or so ago, who has never been before.
Just for a change, the weather was a bit changeable so we had to dodge the showers every so often and I suspect it's been a bit tough to keep all the tall perennials standing up!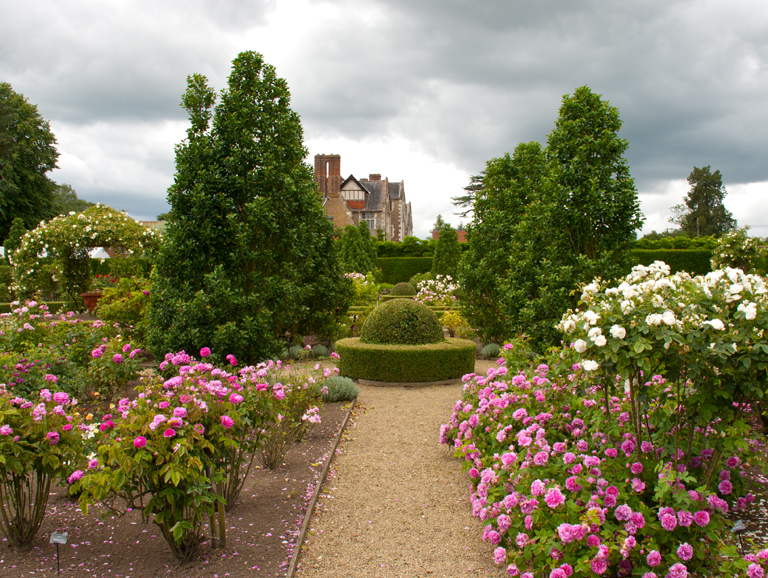 The Rose Garden was looking good despite the constant battering of rain and the smell was intoxicating.  All the rose varieties are labelled but it's not always easy to tell exactly which one has the best perfume.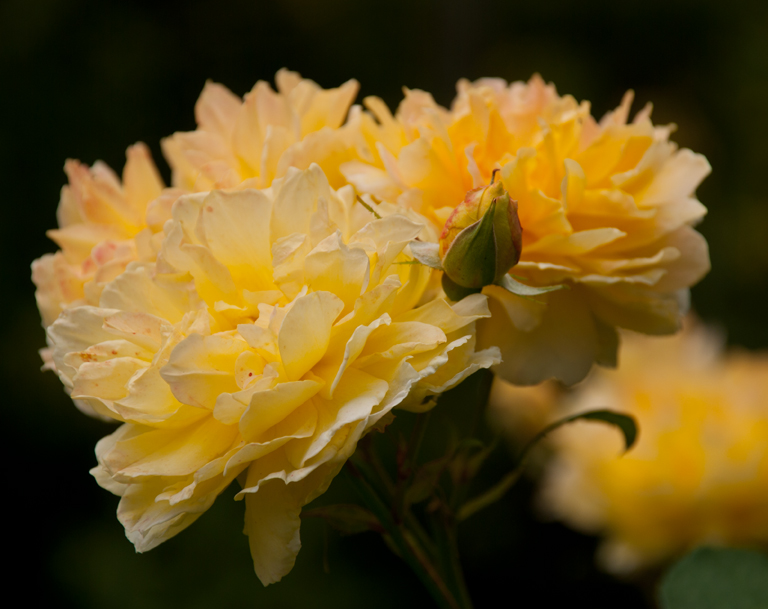 The following pictures were taken in The Flower Garden.  The buds of the Crocosmia were looking quite architectural…
And I thought the Ligularia against the yew hedge looked really stunning even though the flowers weren't quite out…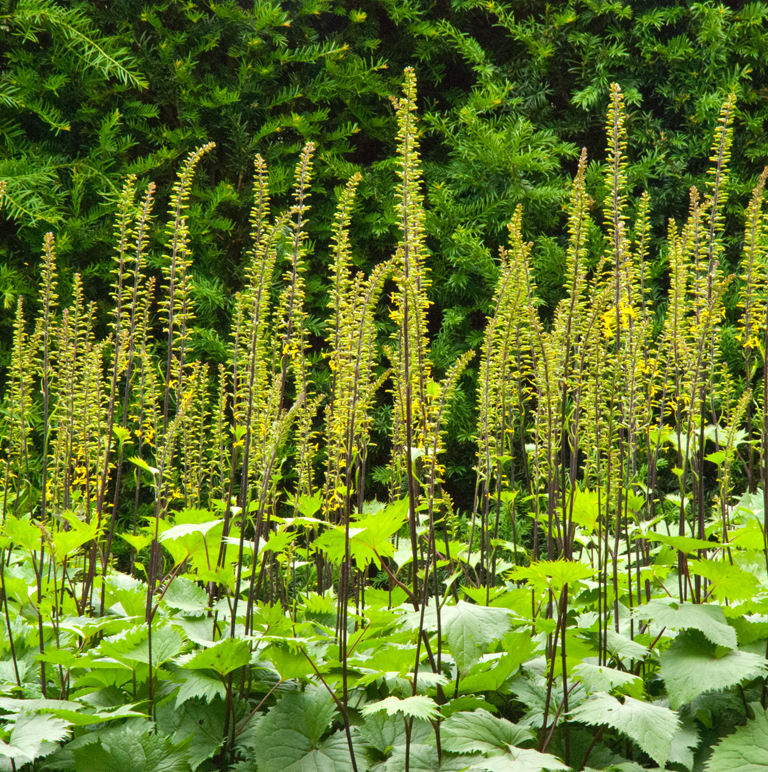 The yellow Hemerocalis (Day Lillies) were gorgeous too…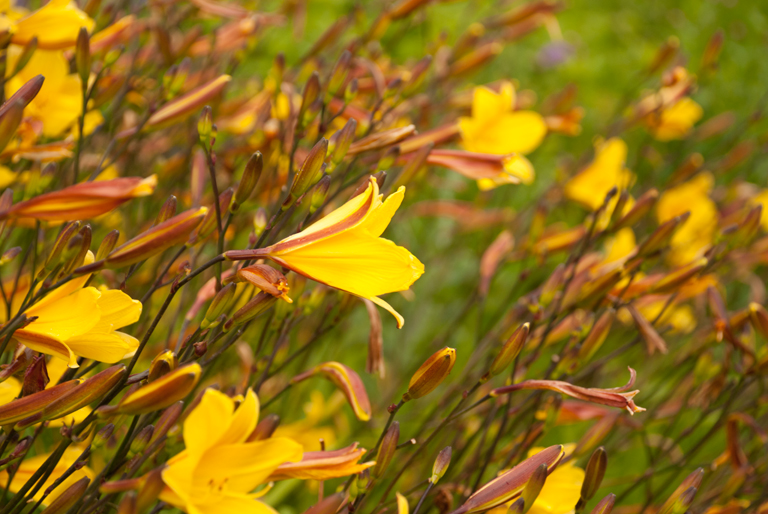 Perhaps the most stunning display was a long bed of Bergenia planted at the edge of The Rose Garden…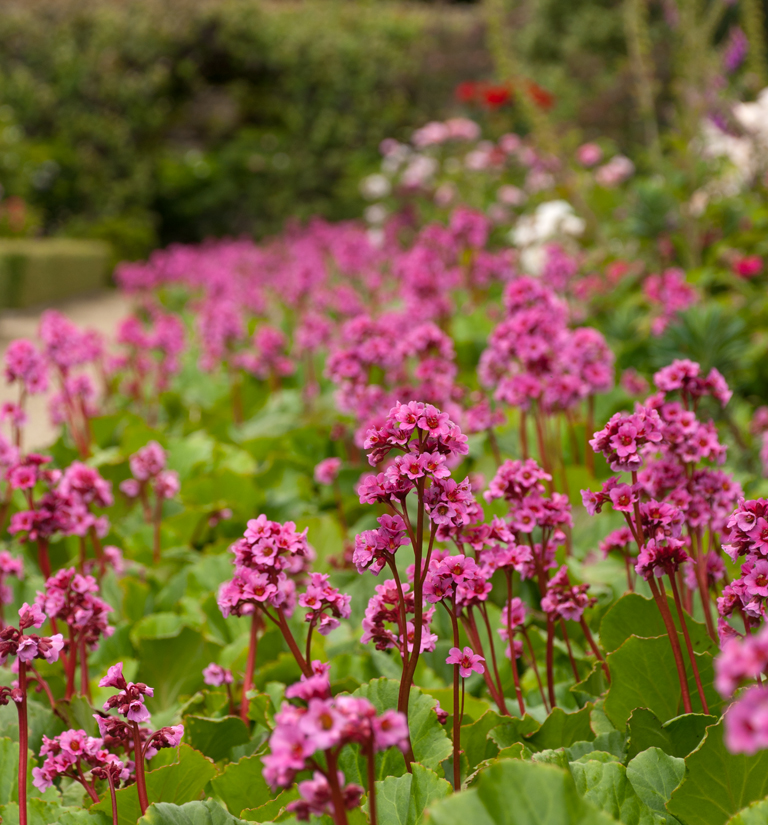 Bergenia are such easy plants to grow but they look most impressive when they are planted en masse.
The view from The Vegetable Garden towards The White Garden was really beautiful.  I love the way the shadows are cast across the grassy path…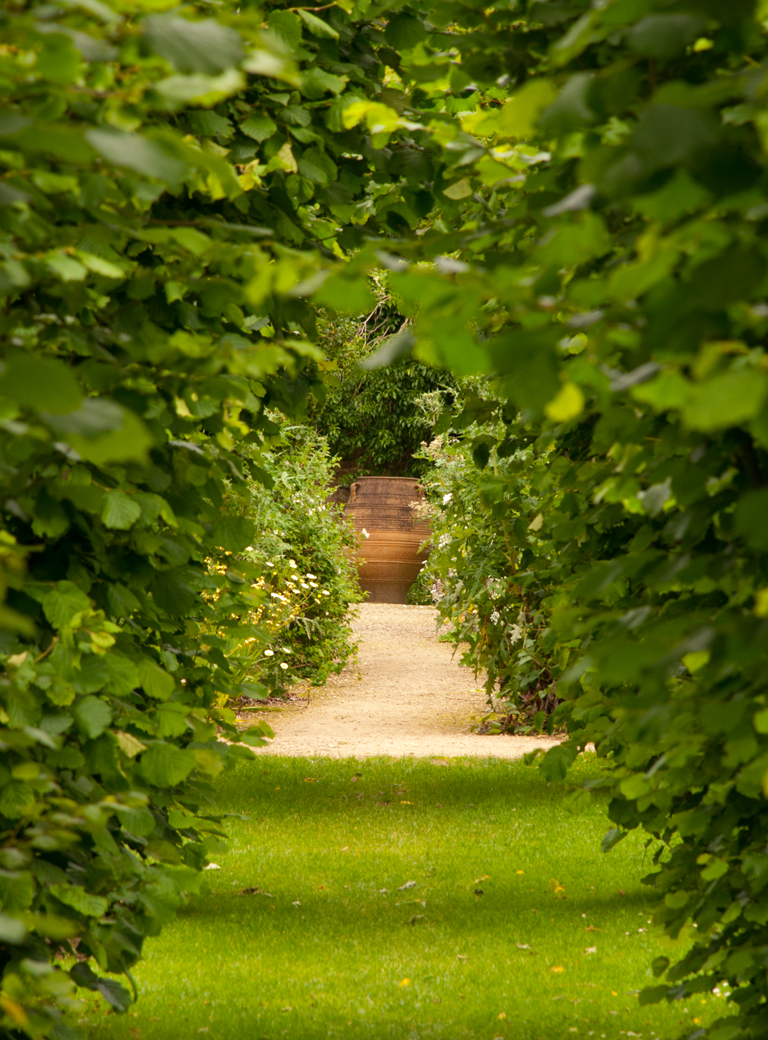 And the long pond was also looking stunning – the pond lilies were looking really healthy.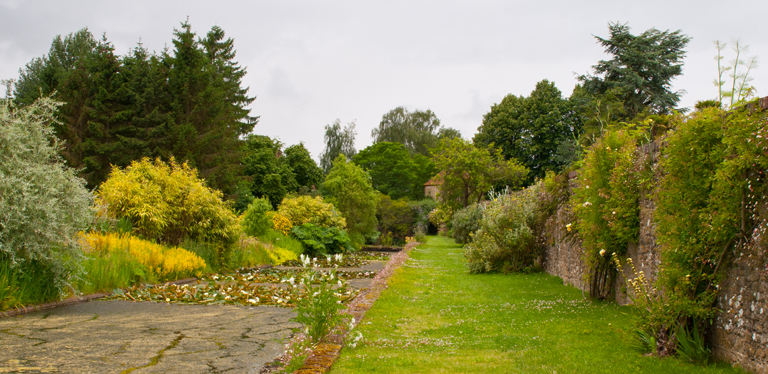 If you've never been to Loseley Park then it's well worth the visit.  Even though I visited every month throughout the summer last year, I still enjoyed my time there with my Mum.  It's a really well looked after garden, but for me it's the fact that it's never completely manicured that I love it so much.
(Photos: Lisa Cox for The Room Outside)