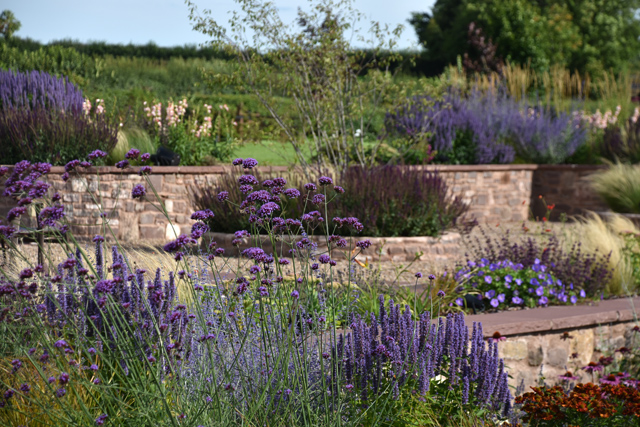 Last year I worked with a couple near Llanishen in Monmouthshire to redevelop the garden areas around their beautiful barn conversion.  What sparked their initial call to me was that they'd ordered a hot tub and then didn't really know where it should be located.
Hot tubs can be a challenge to incorporate into any garden because they're not particularly pretty and for this open rural site, we wanted it to blend in somehow with the surroundings.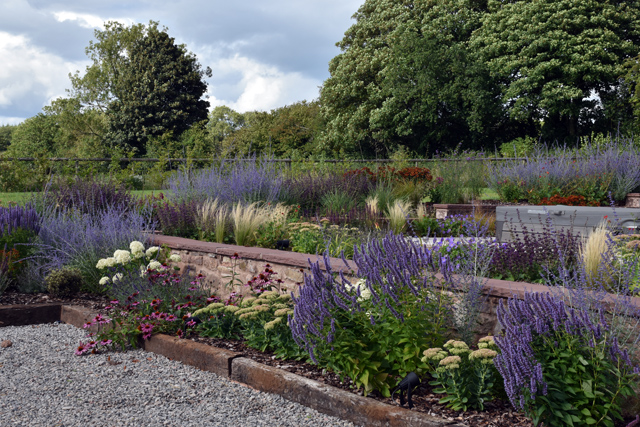 The first thing to do was to think about sinking it into the ground.  You can just see it in the above photograph, but now that the planting has filled out it's really not that noticeable anymore.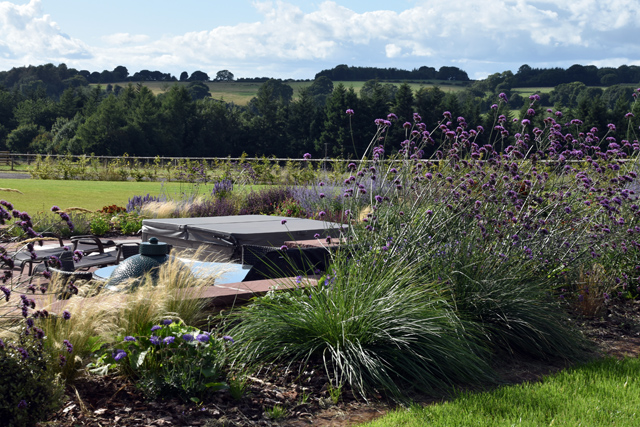 The garden before it was redesigned, looked like this…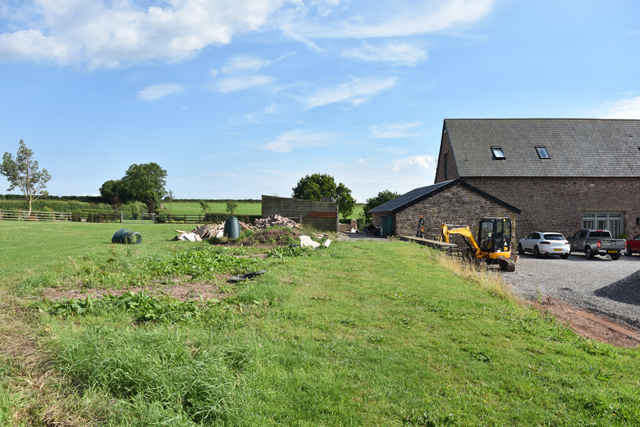 It was really just like a field, without any sense of garden about it at all.  This is the same view now…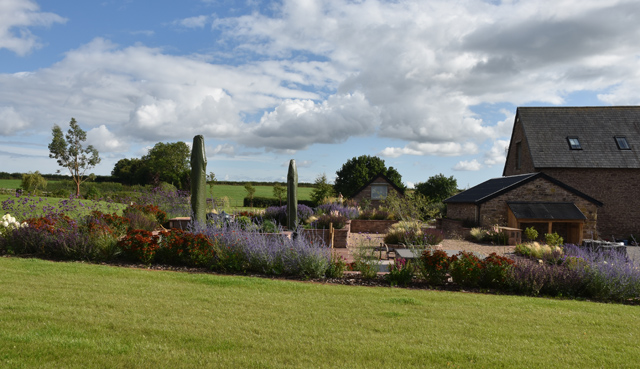 Quite a difference isn't it?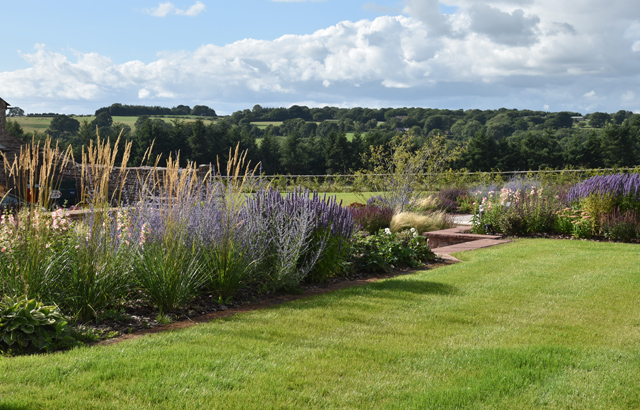 This area of the garden incorporates an outdoor kitchen area, space to sit and eat, more comfortable seating for relaxation and it also incorporates the hot tub and a fire pit area for cooler nights.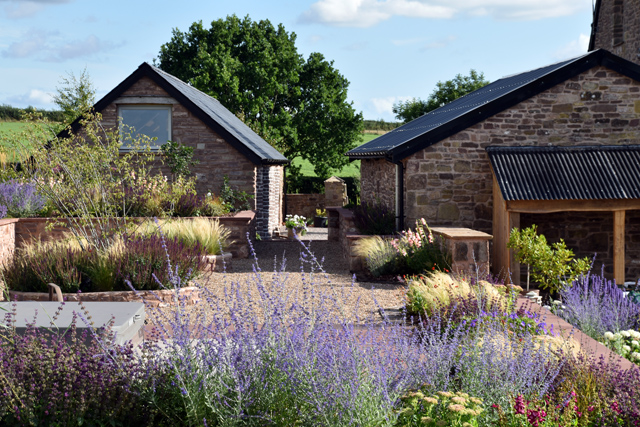 What I was keen to do was to connect the garden back to the main house which, the stone walls and terracing really help to do.  The soft planting gives it a less formal feel which I think was really important given the rural setting.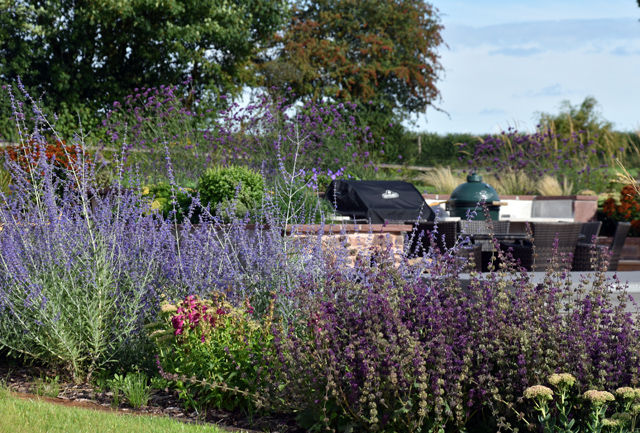 This is phase one of the project and there are plans for a kitchen garden and wildflower meadow area further out into the garden, but what this space has done is to inspire my clients, David and Sarah, to spend more time outside.
The tall planting gives them some privacy when they're sitting out, but it doesn't block out any of the light, neither does it feel enclosed and penned in.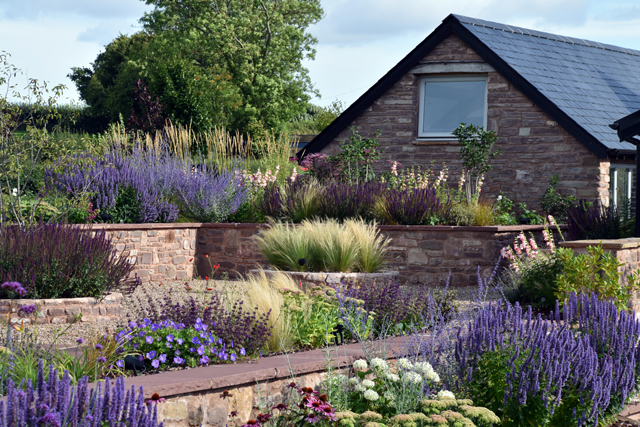 There is also a courtyard area at the side of the building which we kept really simple with a Mediterranean feel.  Two gorgeous olive trees give the space height and interest all year round and there's a small bistro table and chairs for breakfast outside in the sunshine.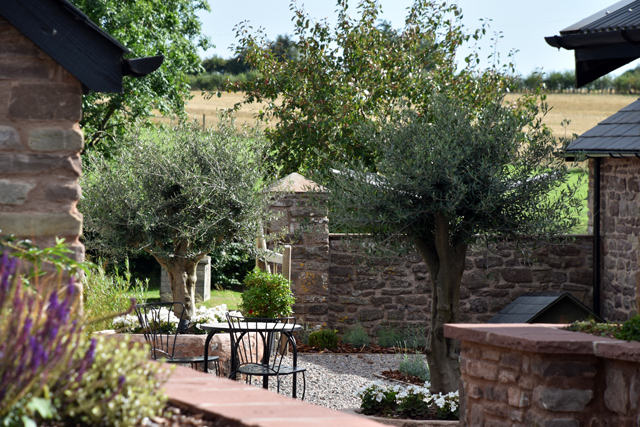 The other area that's in progress at the moment is the large courtyard at the back of the house, which used to be the farm courtyard area.  The use of cobbles and planting help to connect the back door to the main garden area whilst still allowing it to be a practical space for parking etc.  I don't have any photos of that yet, but I'll be sure to share them when I do.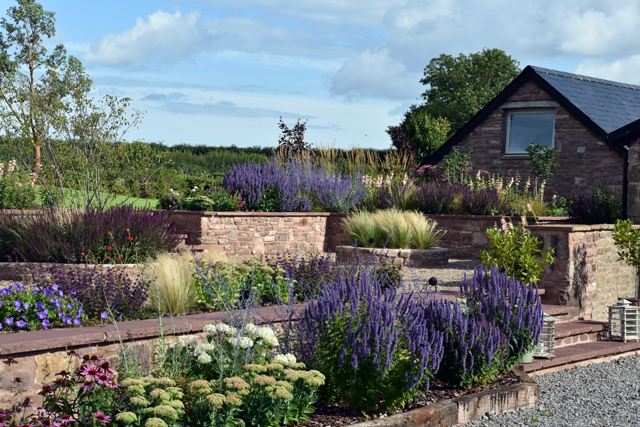 I'm so happy with the way the garden has all come together and I can't wait to see it all finished, even if that does take a couple of years to complete.
Rural gardens can be tricky to get right because they have to sit comfortably within the wider landscape (as do all gardens of course).  The key here is the use of local stone to tie everything back to the house, and choosing plants that have a less formal feel to them.