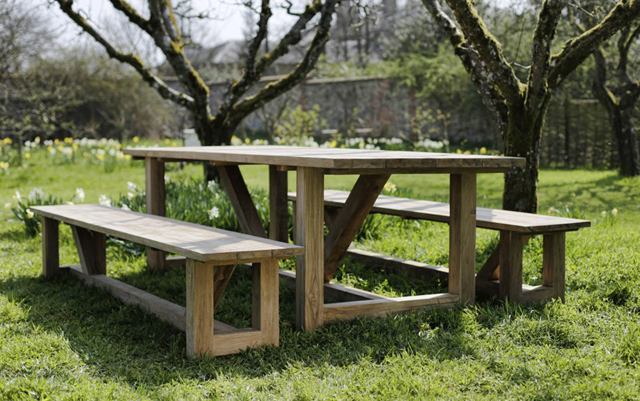 After a few weeks of dry, sunny days, I can safely say that the world has woken up and started to think about their gardens again.  It's funny how we "park" all the jobs outside over the winter months, even if we didn't really intend to.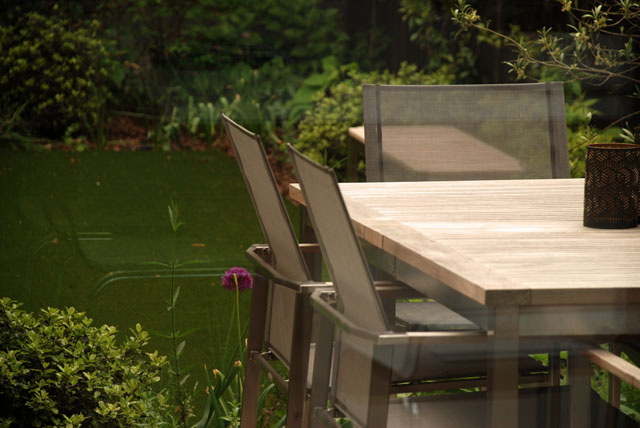 One of the things I was reminded of when we sat outside last weekend is that our garden furniture is really on its last legs.  But it's lasted 12 years so I don't think it's done too badly considering.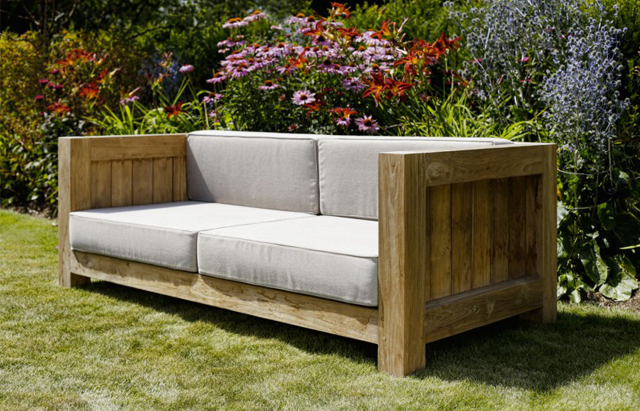 The furniture you choose for the garden can really change the way it looks and feels and there are so many options to choose from now that you're almost spoiled for choice.
One thing I am clear about is that garden furniture should be on show at all times of the year. Sure, put your cushions away when you're not sitting out, but it's important that your terrace has a sense of purpose, even on rainy and wintry days.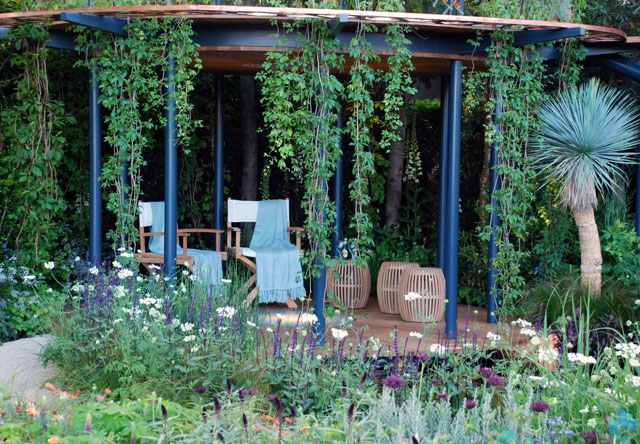 I understand that it's important to preserve your furniture for as long as you can, but you have to remember that it's made to be outdoors and will be pretty robust. Timber furniture may need a bit of TLC every now and again, but if you buy a decent hardwood set then it will last for years without treatment.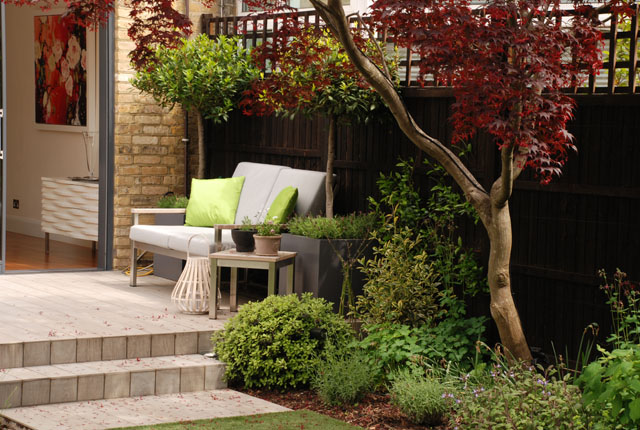 One of my bug bears (up there with leaving the rotary washing line in the middle of the lawn!) is covering the furniture with tarpaulin over the winter – who wants to look out of the window and see a big green lump on their terrace. You need to see the essence of the garden all year round otherwise you just won't want to venture out in the winter at all.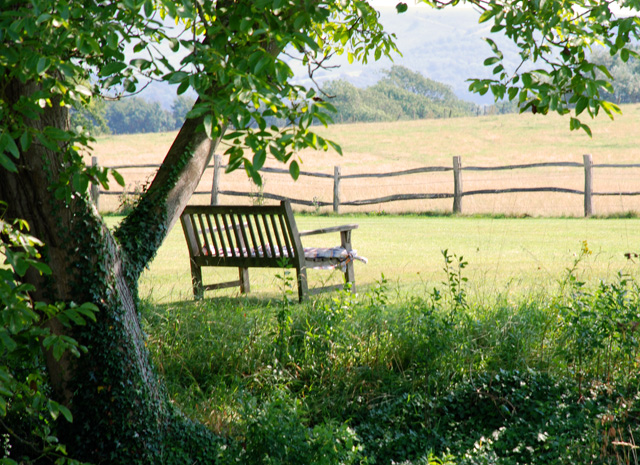 Essentially your garden furniture acts as a focal point. It entices you outside and makes you want to venture out into the garden. A bench at the end of the path or under a tree may rarely be sat upon, but if it draws you outside then it's absolutely done its job.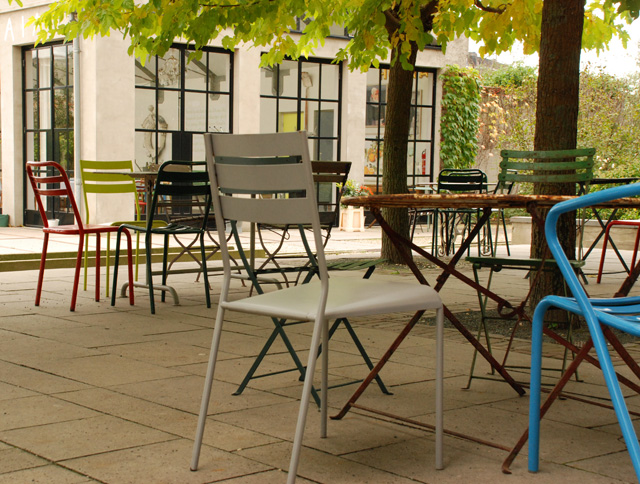 What furniture you choose will obviously come down to personal style and the size of the garden. Remember if you're choosing a table and chairs set for dining that you need to allow 1.5m around the table so that you have enough room to navigate around the terrace when people are sitting there.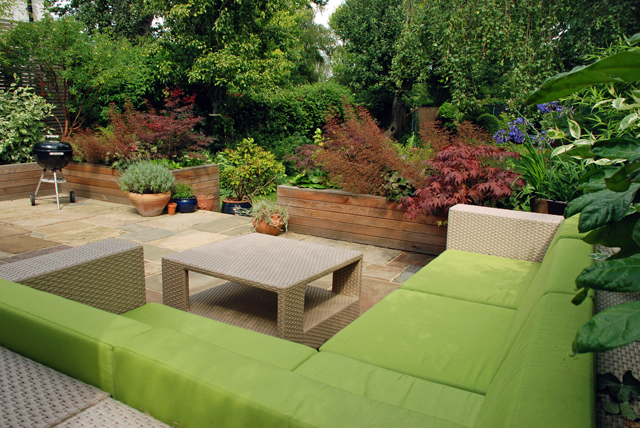 If you've got a really small garden, but still want to entertain large numbers, think about a flexible arrangement of furniture. For example, if you regularly need to seat 4 people, but occasionally 8, then why not have two smaller tables which can be moved around. Extending tables are also available so this can be useful.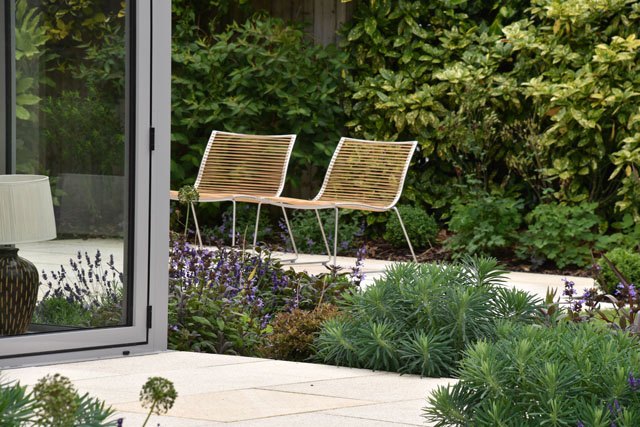 More and more I work with clients who have opened up the back of the house with bi-fold doors or lots of glass and often the dining table is positioned just inside them. When the doors are open, it feels as though you're sitting outside anyway so it can make more sense to choose some more comfortable seating for the terrace.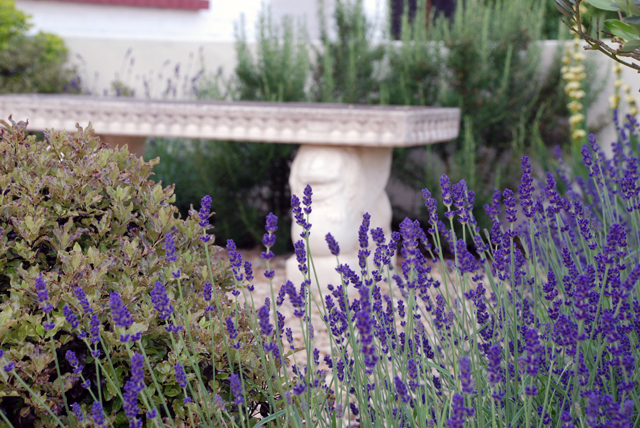 The key really is to think about how you'd like to feel when you're sitting outside. A simple wooden bench against the house wall could be all you need to enjoy a cup of coffee in the morning sunshine, but if you want to sit out and read a book for a few hours on a Sunday afternoon then you'll probably want to feel a lot more comfortable, much as you would if you were spending time indoors.
(Images: Lisa Cox, Oxenwood)