You may remember that I blogged a while back about a terrace redesign for a London town house.  The house building project has very much taken priority over the past few weeks, but my clients are now ready to tackle the garden.
Because my clients like their existing garden, I was asked to look at the terrace area which, following the completion of the new extension, would need to be reviewed.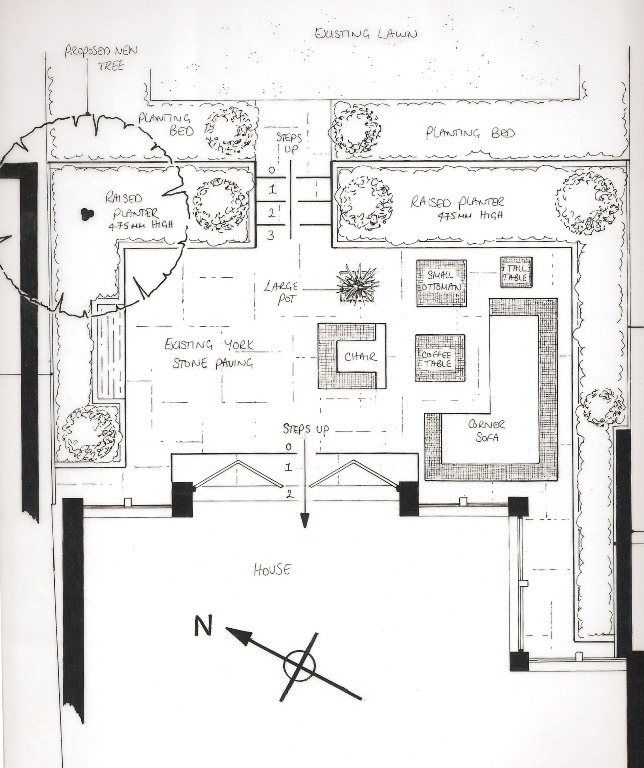 Since I put together the initial concept sketches, we have made some alterations to the design, but this has not changed the fundamental look and feel of the space.  To raise the terrace to the finished kitchen floor level would have taken a large chunk of the budget so instead we have introduced a threshold step where the new doors will be.
The lounge seating chosen is from the Barlow Tyrie range, Arizona.  Choosing the furniture early on in the design process means that I have been able to design the space specifically with that in mind.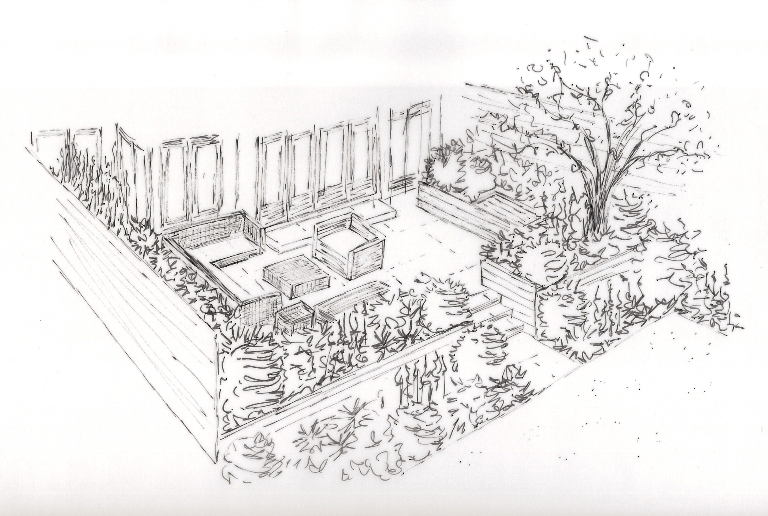 The raised planters bring three-dimension to the terrace and define its boundaries as a garden room.  The planting will soften the hard landscaping and boundary fences.
The construction phase of the project is due to start end of September/early October so do watch out for future posts.