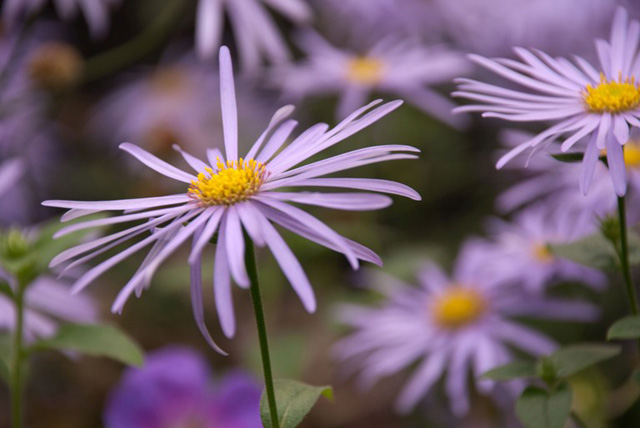 This month's Garden Flowers post, which I write with Rona Wheeldon of Flowerona features Aster 'Mӧnch'.
Asters are well known for flowering well into the autumn, but few varieties are as long-flowering as Aster 'Mӧnch' which usually starts flowering in mid-summer and continues until the first frosts arrive.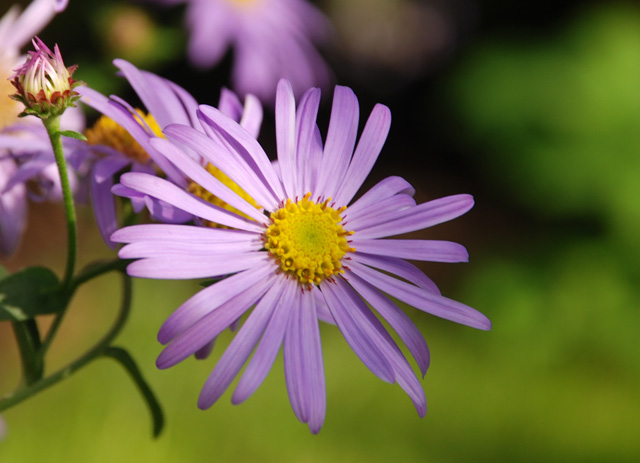 Its Latin name is Aster x frikartii 'Mӧnch', a deliberate cross made by a Swiss Nurseryman called Frikart in 1918 between Aster amellus (Italian Aster) and Aster thomsonii, a Himalayan species found on dry woodland edges.
It's a clump-forming herbaceous perennial that grows up to 90cm tall and 40cm wide and prefers a sunny spot in well-drained soil.  It will tolerate a semi-shaded position, but it will be much less likely to reach its full height and spread.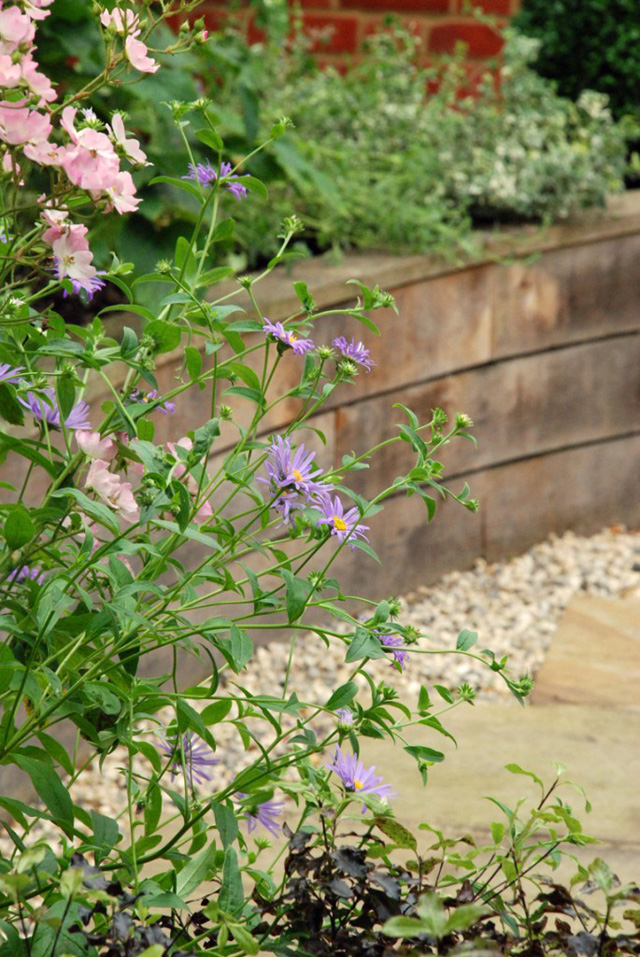 The tall stems are reasonably strong but they do require some support.  Use bamboo canes or brushwood in early spring to help keep the stems upright.
The lilac flowers look fabulous contrasted with rich autumnal colours.  Think about planting them alongside other mid-late flowering perennials such as Helenium 'Morheim Beauty' which has gorgeous burnt orange flowers.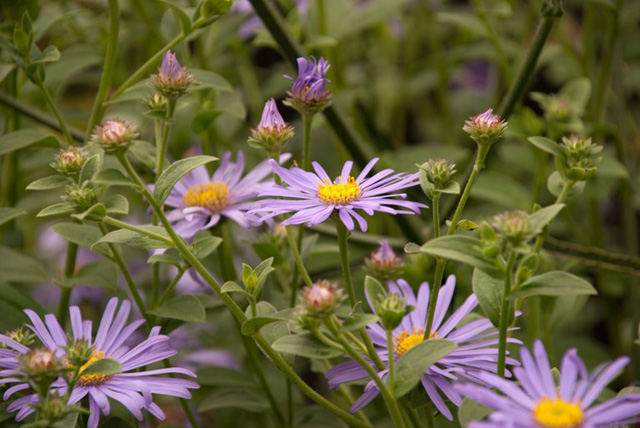 Like all perennials, Asters look better planted in groups of 3 or more.  Repeat planting in swathes will lead your eye through the garden and link your flowerbeds together.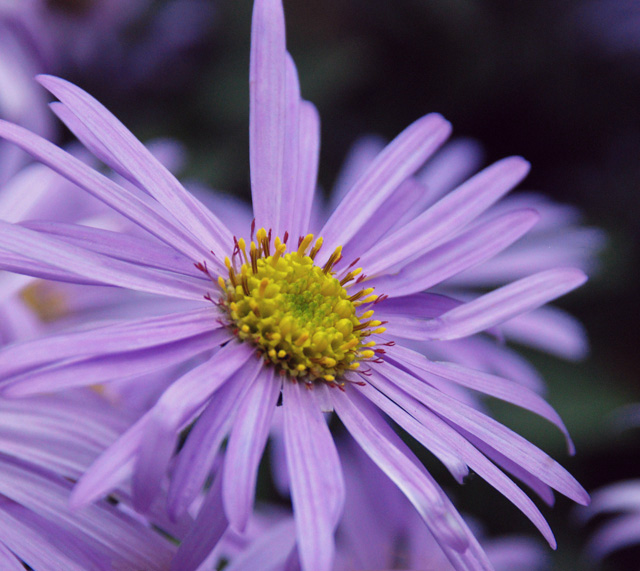 Now's a great time to plant because the ground's still warm so why not check out your local nursery or garden centre and pick up a few things.  You'll get a much better sense of how your garden will look and feel if you can see the instant effect that this great flower creates.
(Words and images: Lisa Cox)