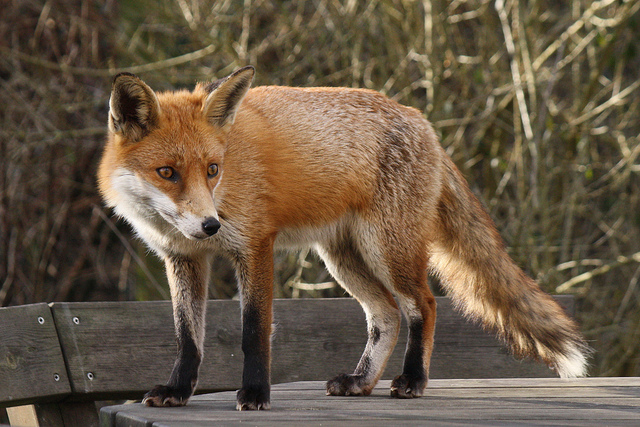 Back in October last year I opened my front door to find that our front garden had been trashed in the night.
I was particularly upset because we only planted the garden 18 months ago and everything was just starting to fill out and look really good.
Fortunately after closer inspection, and an hour clearing up, I realised that the damage wasn't as bad as I'd first thought, but I still had to cut off a lot of broken foliage.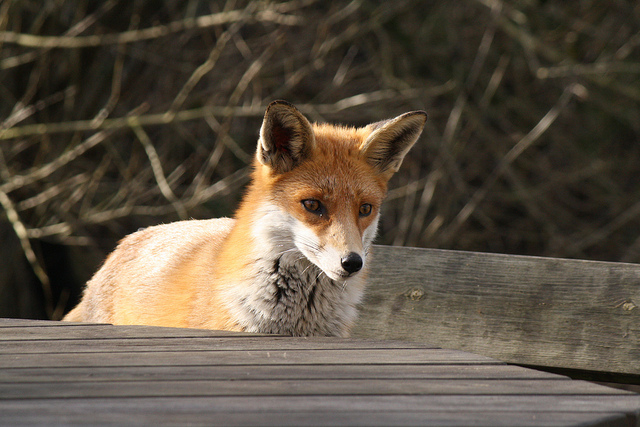 We've been having a few problems with a fox in the back garden since last summer but until this point it had never happened in the front.  We've been woken up on many occasions by a strange grunting noise and when I looked out of the window to see what was going on, there was a fox circling round and round in the flower bed under our bedroom window.
We now understand that this is the seasonal behaviour of vixens.  I'm not sure if they're marking their territory or attracting a mate, but the results are potentially devastating for the garden.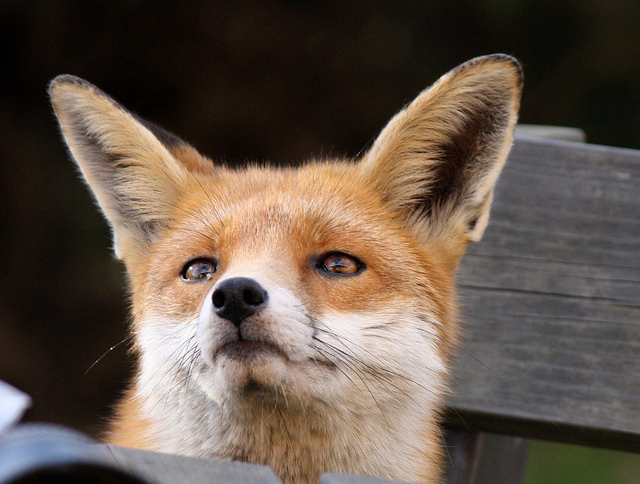 Fortunately we seem to have solved the problem and haven't had any unwanted visitors again.  After some research we found a fox repellent called Scoot which you dissolve in water and spray around the area.  It doesn't harm them in any way as it's basically replacing the scent of the problem fox, with that of a fictitious one.
If you have a problem with foxes, especially the urban variety then it's definitely worth a try.  You'll need to remove any of their droppings first but we've only needed to spray once and it seems to have done the job.  I'll be reapplying treatment next year just in case they're thinking of coming back.
More information about Scoot is available on the foxolutions website.
(Flickr Images by Jan Canon)