I'm sure you know by now just how much I love going to the Chelsea Flower Show and it's not only for the show gardens and floral exhibits.  It's great to see what else is new; products, furniture, water features, garden accessories, and I especially love to take time to see the garden art and sculpture.
By far the most amazing exhibit at this year's show was the driftwood sculpture by James Doran Webb.  The most striking piece was this life-size sculpture of rutting stags…really spectacular!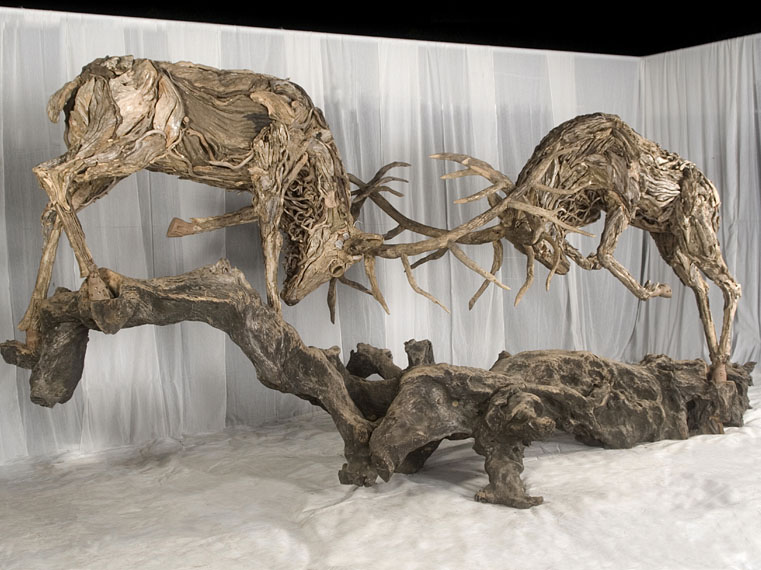 I took a couple of close-up pictures at Chelsea which I hope demonstrates just how beautiful they are…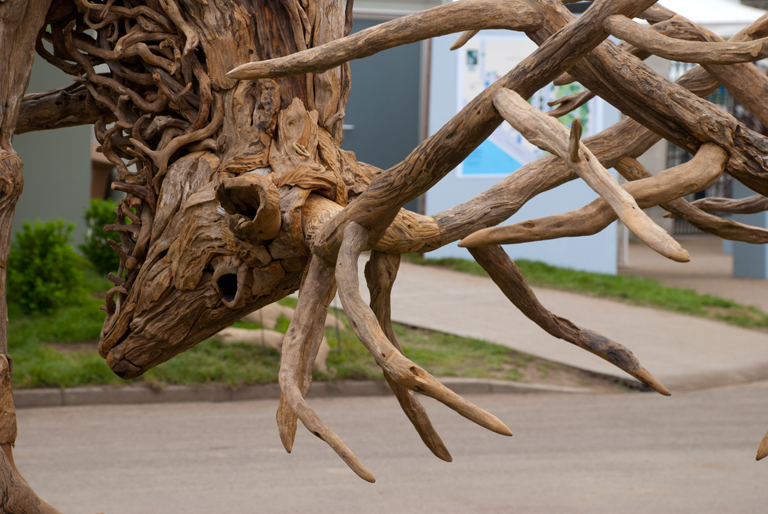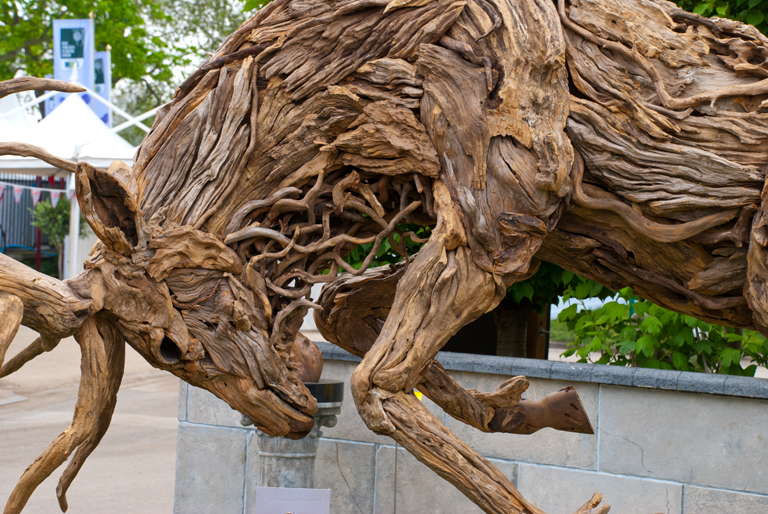 One of the other large pieces at the show was a rearing stallion which I think was my favourite.  I used to ride a lot and my old horse is still with us, albeit retired down in Somerset with my mum and dad, so I somehow felt connnected to this one.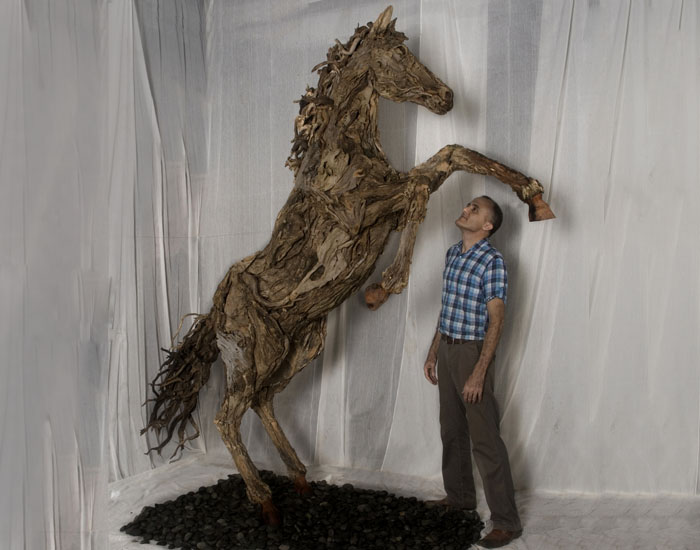 This is the picture I took at Chelsea…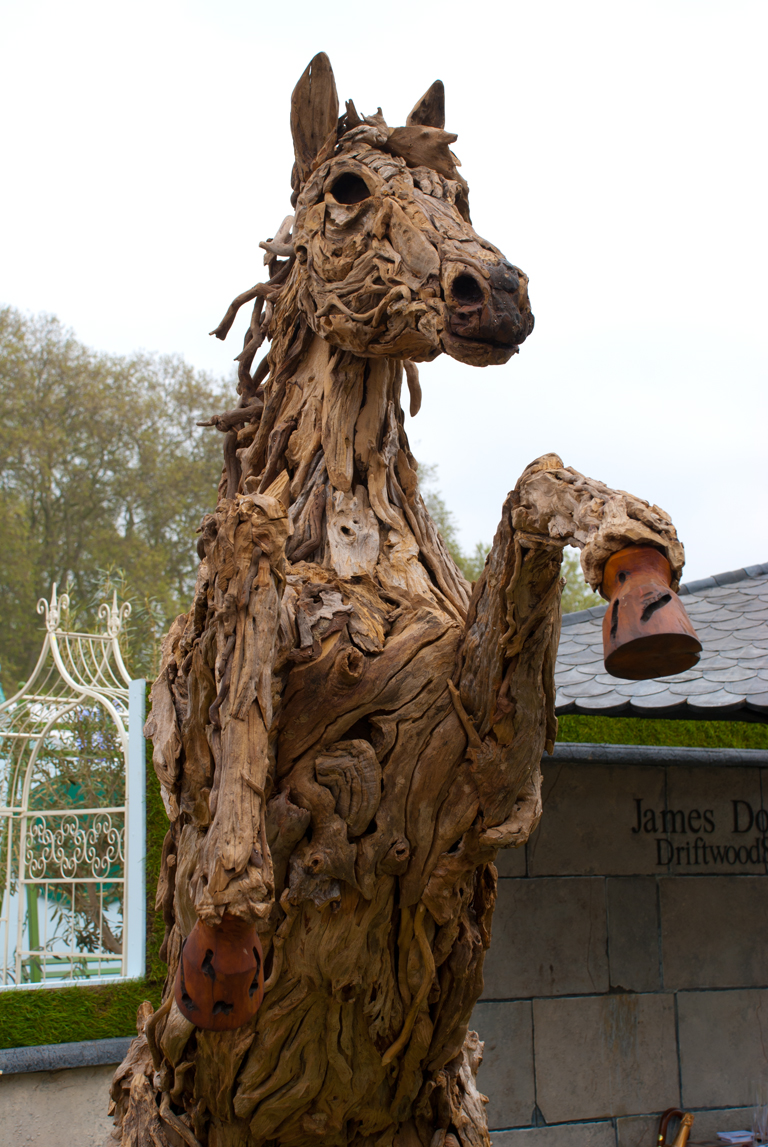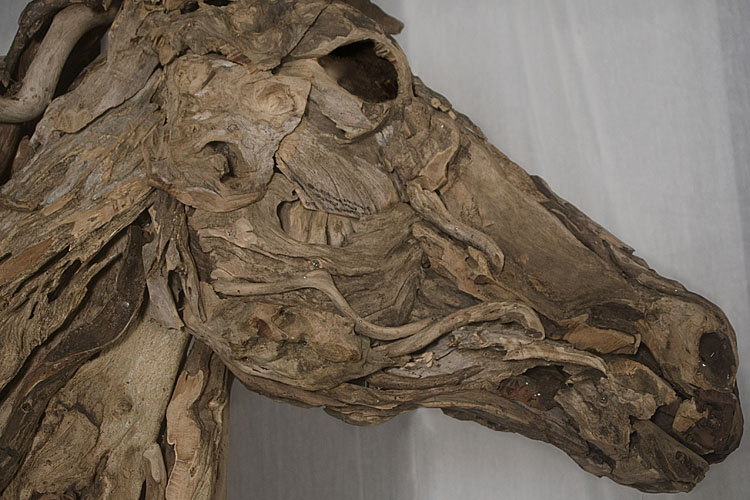 James' background is really fascinating and I urge you to read the full story on his website. The driftwood for James' sculptures comes from the shorelines and riverbeds of the archipelago in the Philippines and over the years he has built up a network of driftwood gatherers which helps to provide much needed cash for the poorer fishing villages.
Here is a selection of some of his other life-size pieces…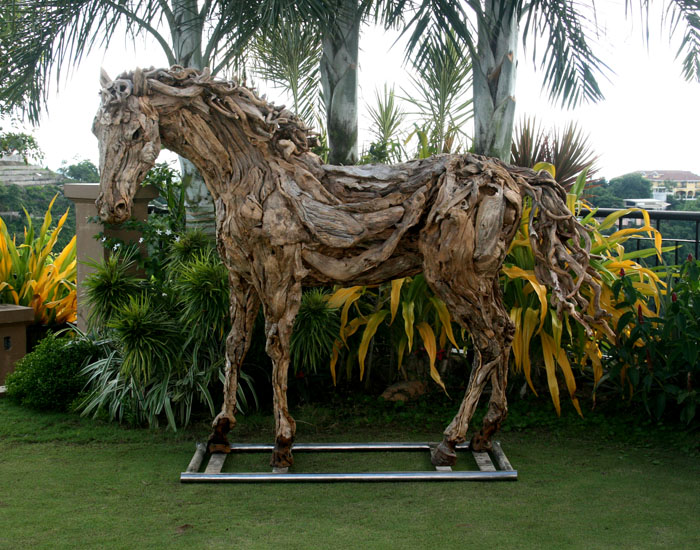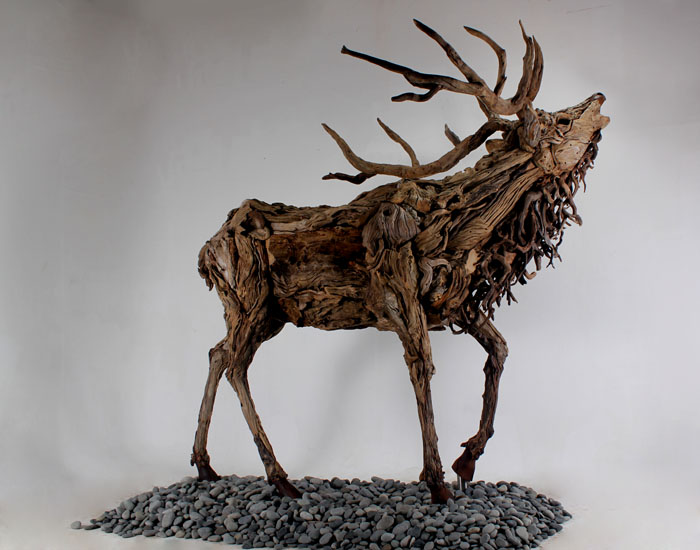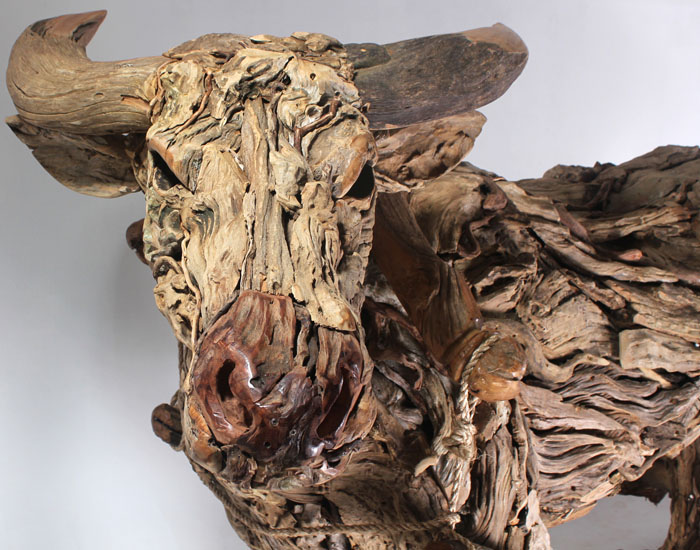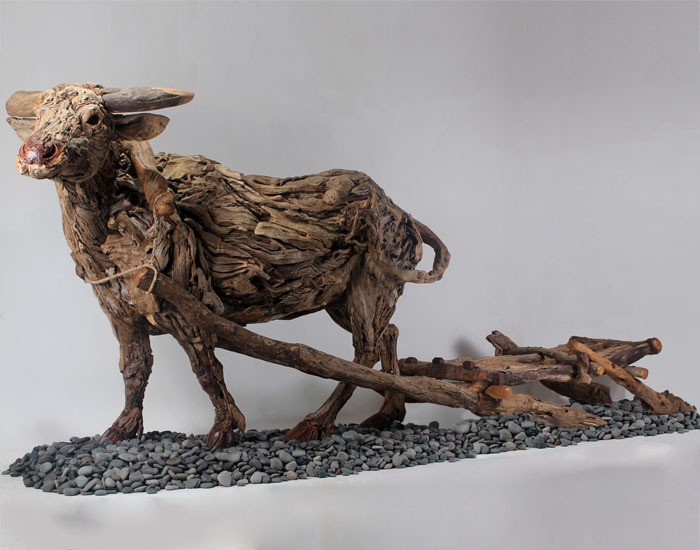 James' studio is on Cebu Island in the Philippines so it's not so easy to visit in person, but he does exhibit at a few galleries throughout the UK and details of these can be found on his website.  I think his work is truly amazing!
(Photos: James Doran Webb, Lisa Cox)