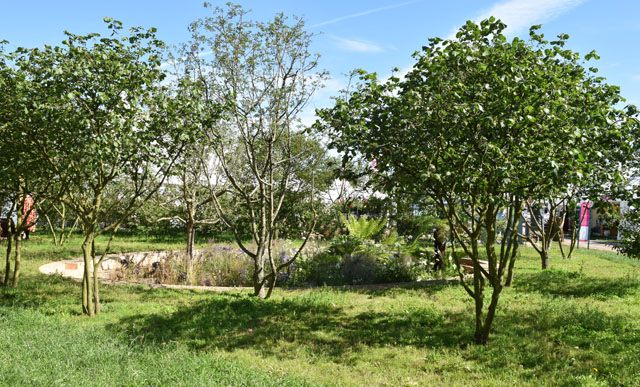 Since we moved to South Wales last year I seem to be drawn to much more wild gardens.  I've always felt tuned in to nature, but at RHS Chelsea and at Hampton Court today, I was instantly drawn the to the wild feel of the All The World's Stage Garden.
I loved the feel of the wildflower turf which wasn't in it's flower mode against the multi-stem trees, but I also liked the feel of the planting in the sunken area which transitioned from lush greens to barren golds and deep purples.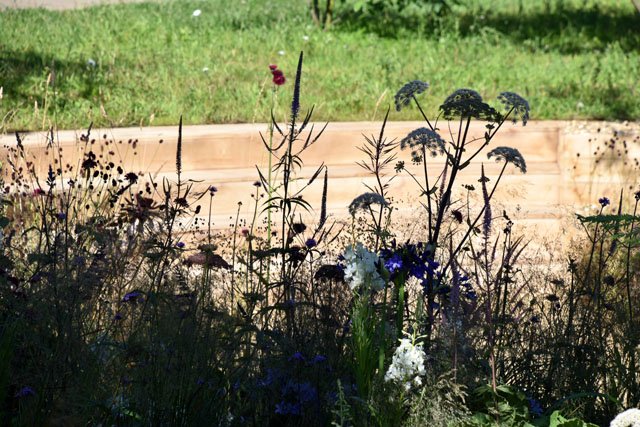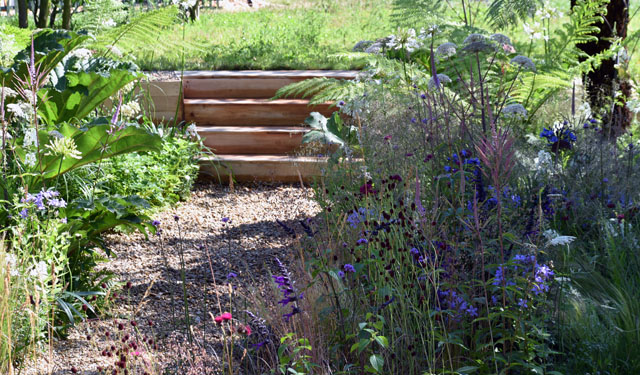 If I'm honest, I can't really put my finger on why I liked this garden but I do think perhaps it may be because it felt really natural.  More of a garden that you'd happen upon, rather than a space that you consciously stepped into.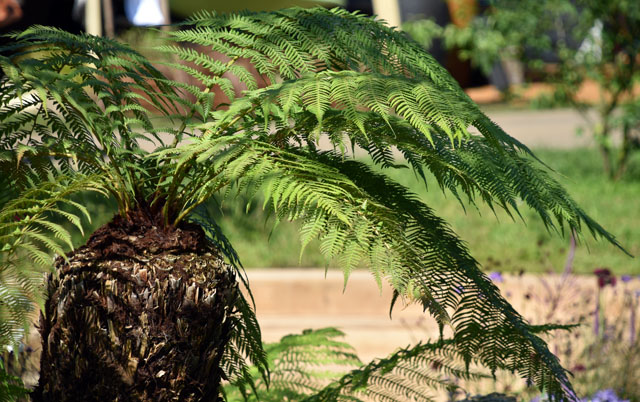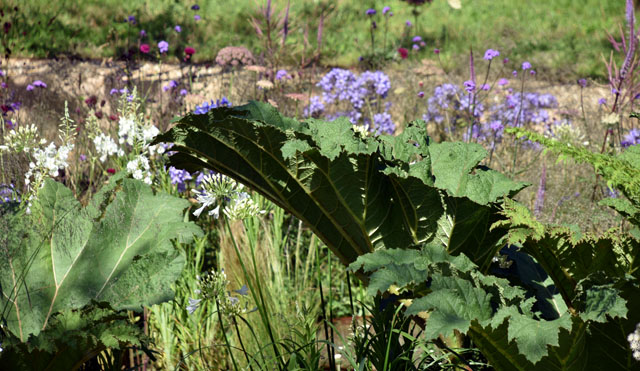 This is my first snippet of this year's show and I'll be sharing some more photographs of my highlights over the course of this week.
I believe there are still tickets available so if you're looking for inspiration it's definitely worth a visit.  Hampton has a very different feel to Chelsea and in a way it's packed with so much more…predominantly because there's so much more space I guess.
If you do go, I hope you enjoy the show.  I'll be back tomorrow…
(Images: Lisa Cox)