I promised to post some more pictures from the Main Avenue gardens at RHS Chelsea 2015.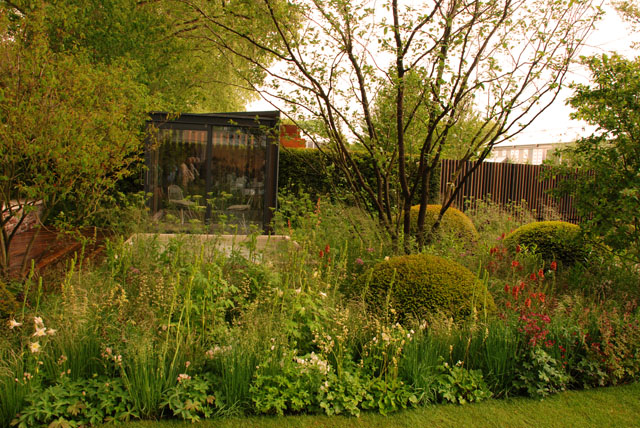 The first images are of The Cloudy Bay Garden which was designed by Harry and David Rich in association with Vital Earth.  It portrays the subtle layers of complexity of the Sauvignon Blanc and Pinot Noir signature wines from Cloudy Bay.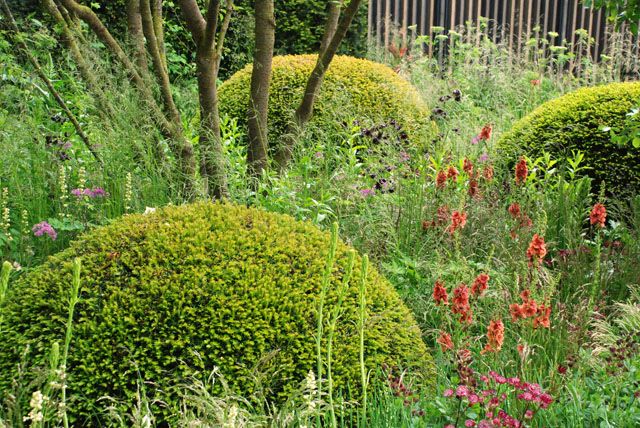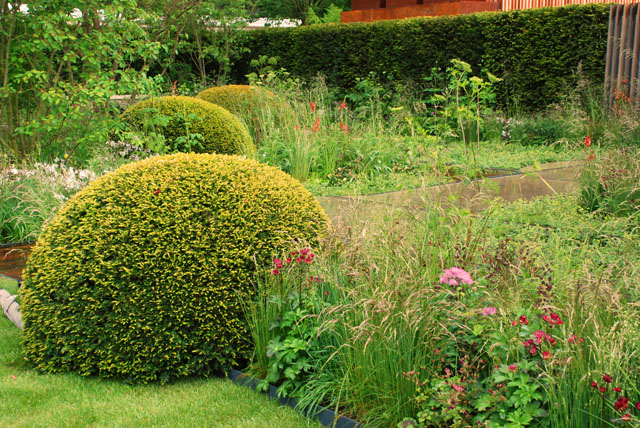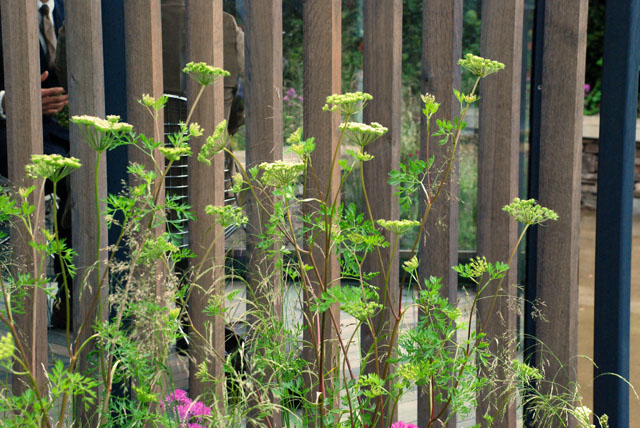 The planting was frothy and romantic with bold statement structural domed yew.
The focal point of the gardebn is a moveable oak structure on rails which can be moved across the garden.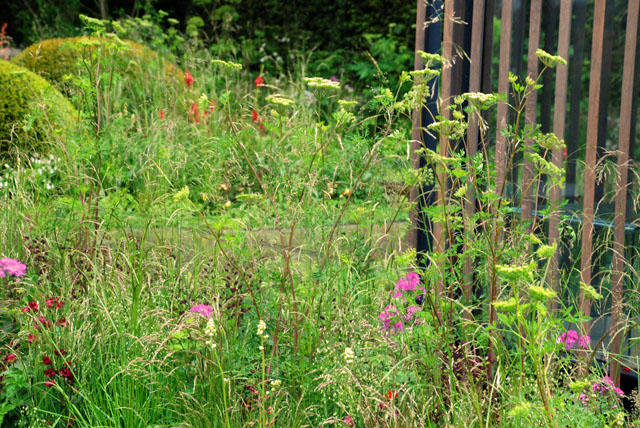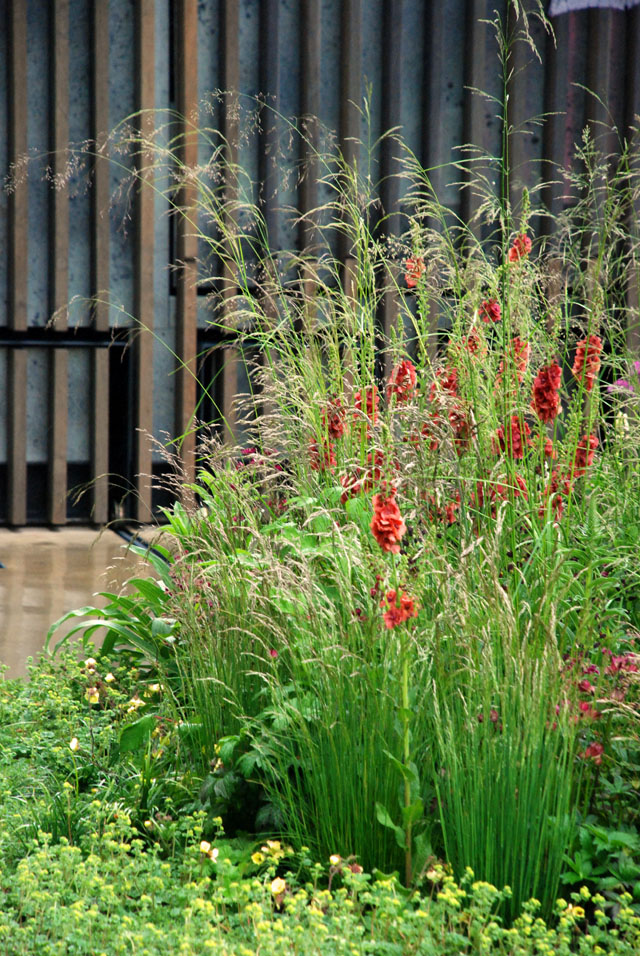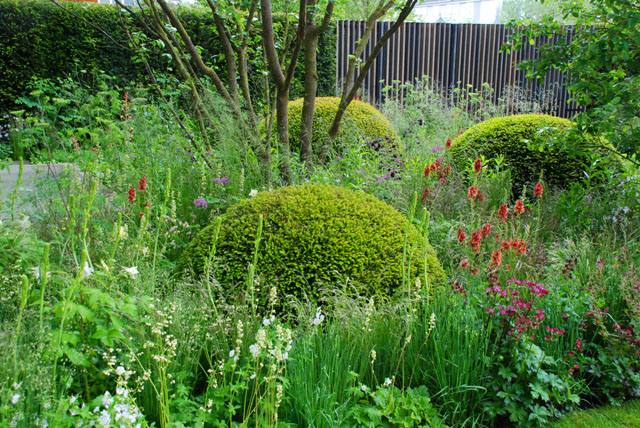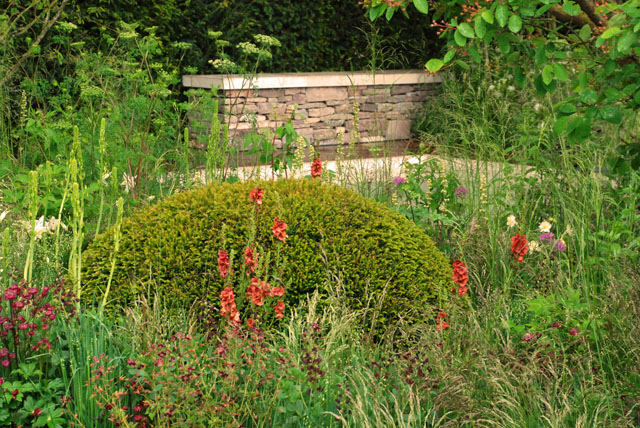 The last Main Avenue garden I'm going to feature is the Brewin Dolphin Garden which is designed by Darren Hawkes.  It features more than 40,000 pieces of hand-cut slate.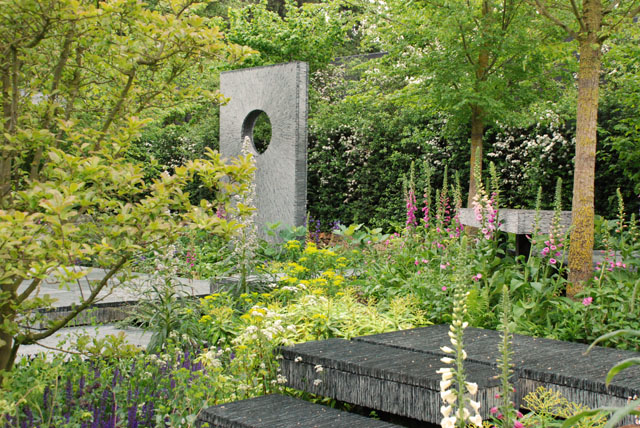 I really liked this garden, from the planting to the structure of the suspended platforms.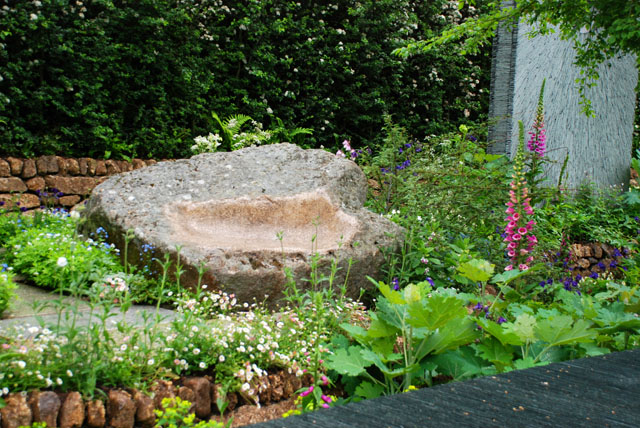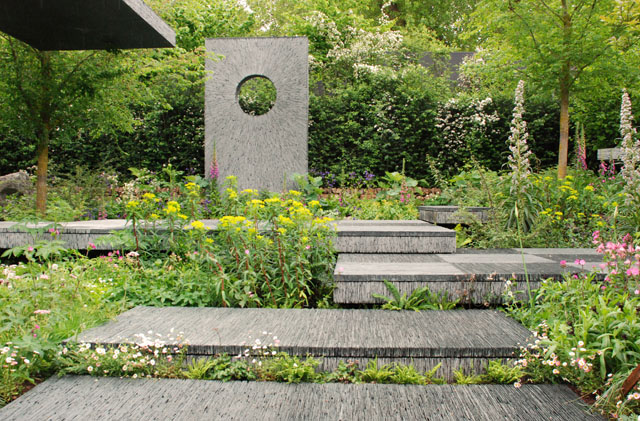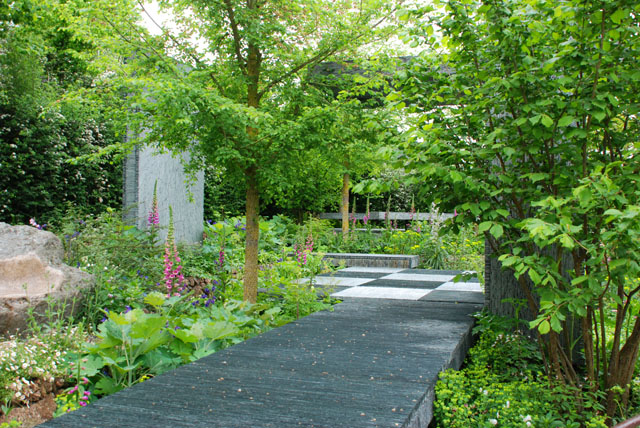 Both these gardens were awarded gold medals.
(Images: Lisa Cox)