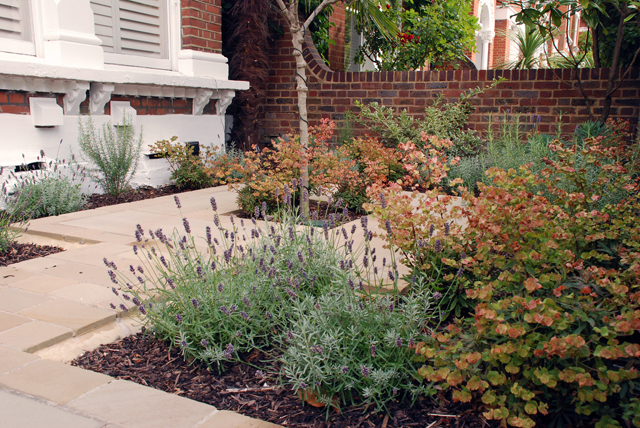 This is the last post in my blog series about front gardens.  I hope you've found it useful and now feel inspired to tackle your own?
Today I want to talk about planting which, despite being the last segment in the garden design and build process, is very much integral to the overall look and feel of the garden.
Planting is the element that brings the design together and it never ceases to amaze me how it can lift a space.  It's also the element that people often feel most connected to.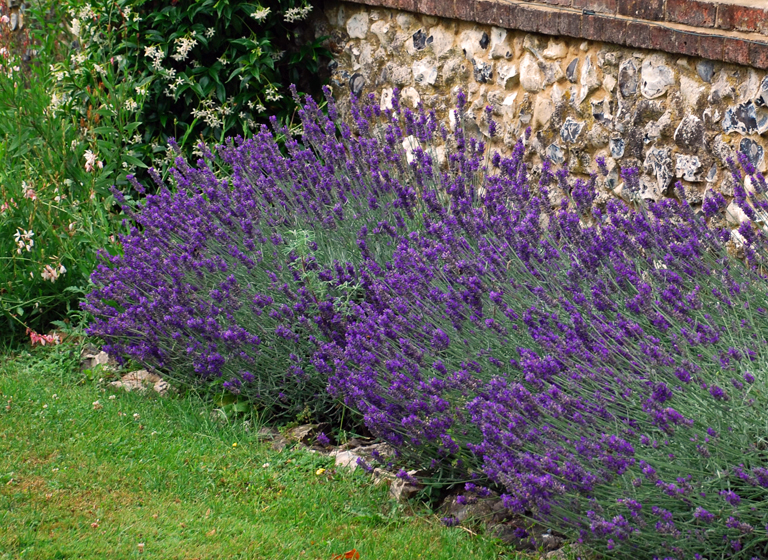 Which plants you choose will of course very much depend upon the conditions you have on site.  If you have clay soil, for example, then you won't be able to plant things that thrive on sandy soil.  But, rather than talking about soil, aspect and drainage in this post, I want to give you a few pointers to help you choose the right sort of plants.
Front gardens are the only part of your outside space that you'll walk through whatever the weather, season and time of day so it's important they look good all year round.  This is where evergreen plants come into their own.  Front gardens work best if the majority of plants remain in leaf throughout the year.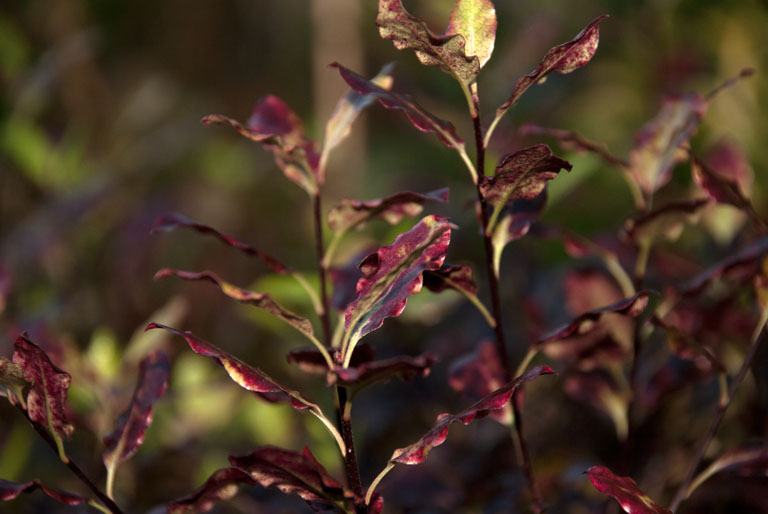 Something like box balls or Pittosporum Tom Thumb look great framing a pathway or defining a change in direction and as they're reasonably well-behaved, keep the front looking neat and tidy.  Larger shrubs can work too, especially if you need to screen off a bad view or want a bit more privacy.
You can also use scented plants in the front.  Sarcococca is an understated evergreen shrub which, at this time of year, has the most delicious scent.  Plant one near the front door and you'll be greeted with perfume when you come home.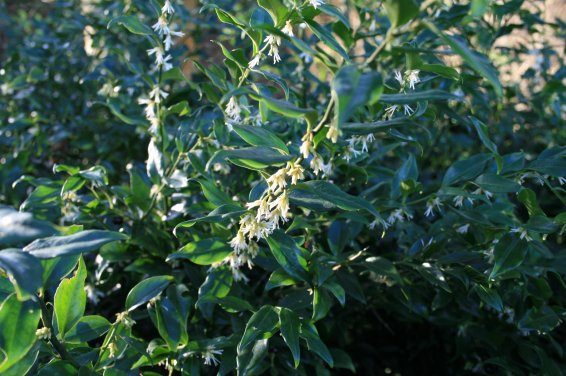 Use bulbs or shrubs that flower at different times of the year to give bursts of colour throughout the seasons.  I'm not saying that you shouldn't use herbaceous perennials or deciduous shrubs, but it's important that your garden has some curb appeal in winter too.
Low maintenance plants are key too as, unless you're a really keen gardener, you're unlikely to want to spend hours tending to the front of the house.  Get to know the plants well so that you can be sure they'll behave in the space their allocated.
All planting schemes work best if you limit the pallet of plants you use.  Repeat planting in groups or swathes creates a rhythm that leads your eye through the garden.  Choose one or two structural plants that hold the scheme together and your garden will feel balanced and look smart, the perfect welcome to you and your visitors!
(Images: Lisa Cox)