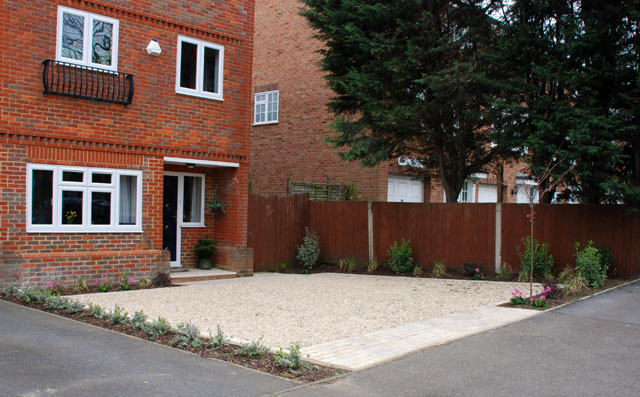 The front garden project in Sutton was finished last month and I finally got chance to pop over and take some photos this week.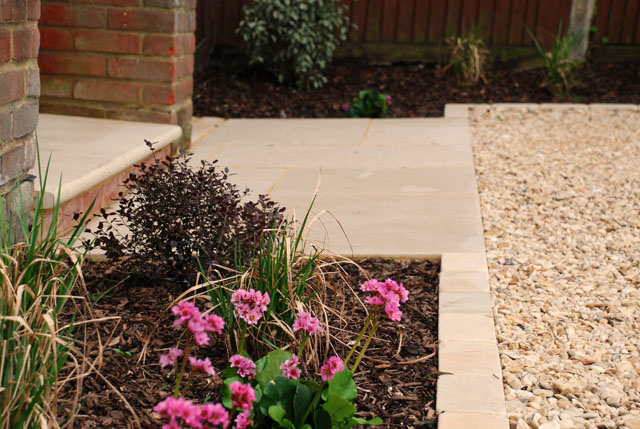 It obviously needs time for all the plants to fill out, but it's now a functional and attractive space that really lifts the whole front of the house.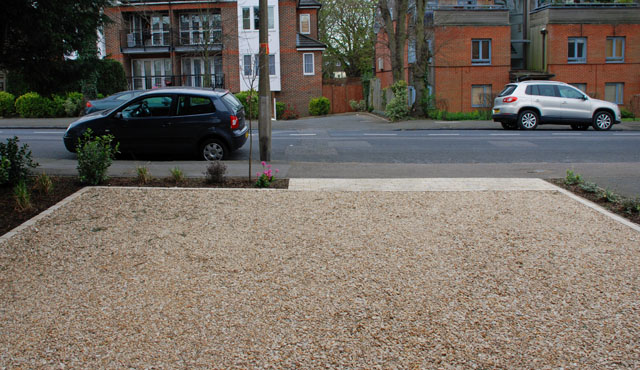 This was a such a quick project as I only met my client at the end of October but as we had a window for construction in February, we were able to transform the garden in a really short space of time.
Here's a reminder of how it looked before Christmas…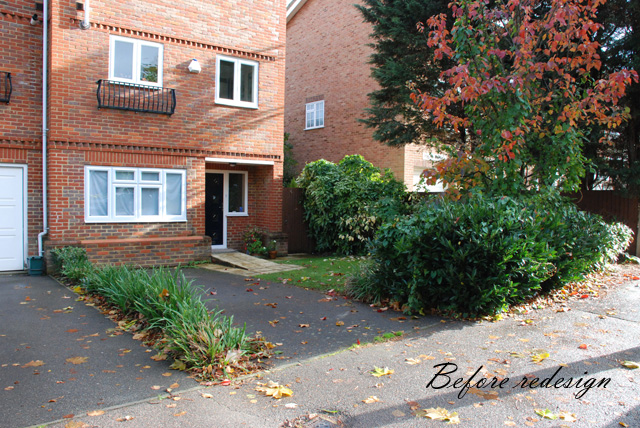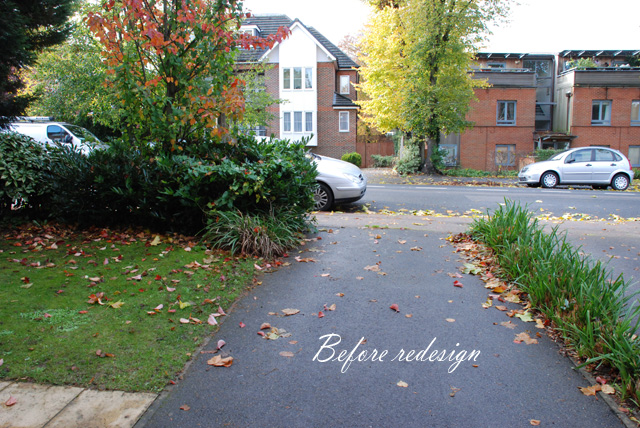 The design needed to accommodate two cars and also provide an attractive aspect to the front of the house.  Since my client has converted the garage into an extra room, the view from inside the house is also important. Once the planting has had time to fill out, it'll feel different again.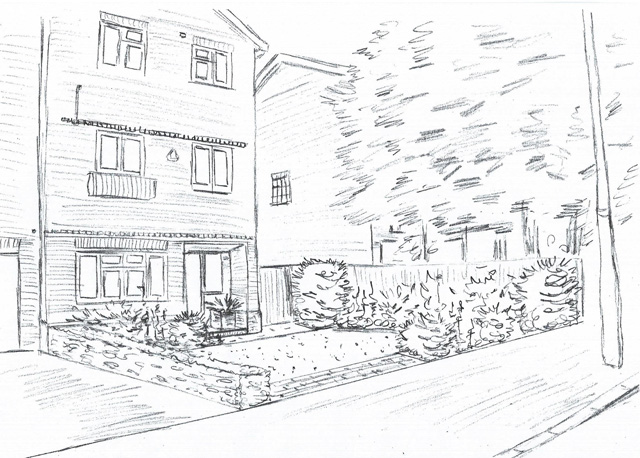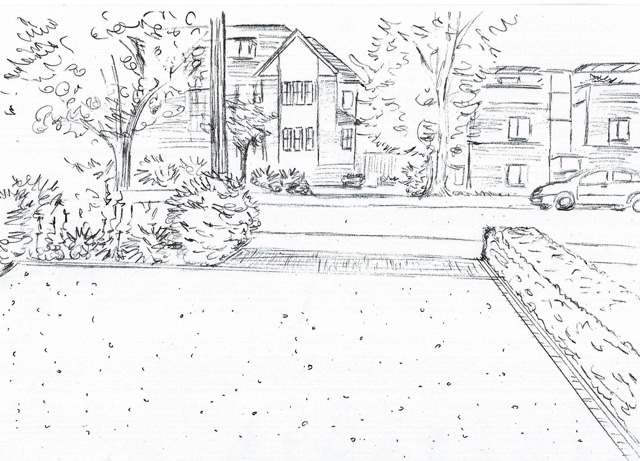 When I visited this week the bergenia were in full bloom and really lifted the garden.  The tree was about to come into blossom too so by next week I'm sure this will be a picture…albeit a small one at this stage.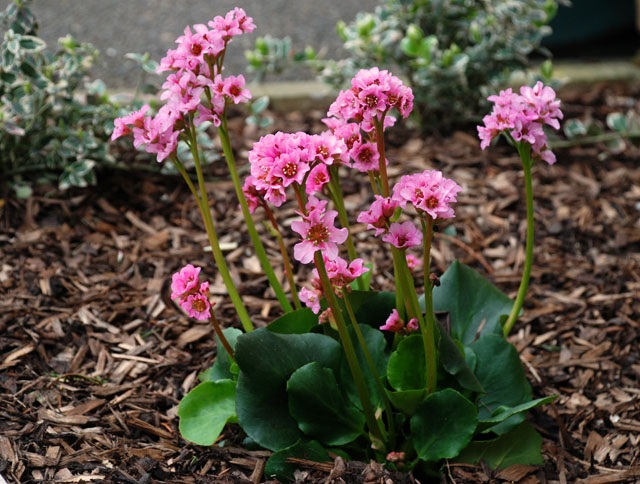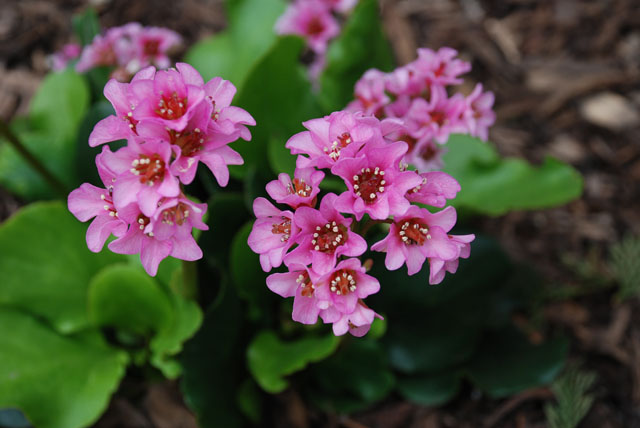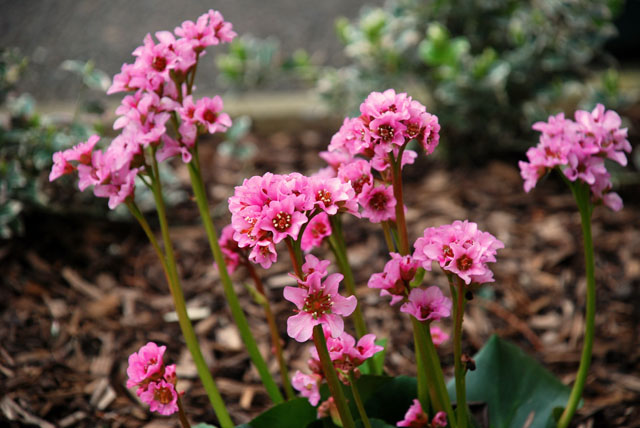 Just a few bulbs to plant in the Autumn and it will be completely finished and I'm looking forward to seeing it progress over the next couple of years.