Normally front gardens are easily accessible to others so there are a few considerations you should take into account when you're planning your front garden.
Privacy vs security can be tricky to get right as you don't really want people looking through the window when they walk past, but large shrubs can not only block out the light, but also provide dark corners.
If you live on a road with good street lighting then this may be enough to light the front of your house after dark, but you may wish to consider some functional lighting on the front of the house that gives you peace of mind when you come home.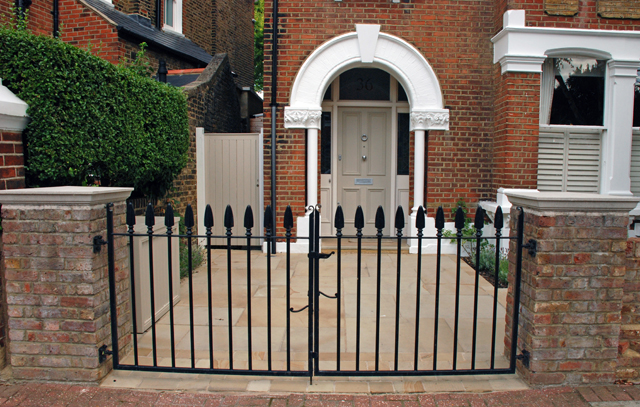 Movement sensor lights can be useful but they need to be positioned correctly otherwise they'll drive your neighbours nuts.  One of the houses at the end of our garden has a sensor light in the back garden.  It comes on during the night sometimes and lights up our whole bedroom!
If you're prepared to pay for something a bit more sophisticated then you could have a timer which is set to turn the outside lights on when it gets dark. Something to consider if you feel at all vulnerable.
If you have side access to the back of the house then think about securing the gate.  A simple bolt may not be enough to deter unwanted visitors as often these can be reached by leaning over the top of the gate.
The other consideration is garden furniture and by this I mean anything that is placed in the garden that can easily be removed.  An urn or piece of sculpture could be what's needed to lift the design so the last thing you want to be worrying about is it disappearing in the night.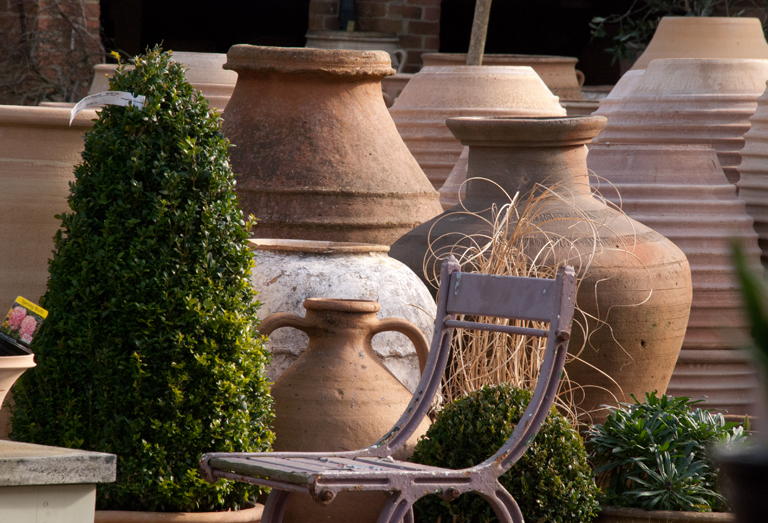 As I mentioned in an earlier blog post we have a bench in the front garden which, because it's stone, weighs an absolute tonne.  You need at least two people to lift the top and even then it's a struggle so I don't think anyone would be able to run off with it very quickly.  We also live in a quiet cul-de-sac so the only passers-by are our neighbours and any visitors.
I guess what I'm saying is think about how something might be secured if you're worried it may get stolen.  A terracotta urn, for example, could be fixed through the base into the ground.
I hope I haven't made you worry too much!?  It certainly wasn't my intention to do that, but I think security is important and it's also vital that you feel safe when you arrive home.
(Images: Lisa Cox)