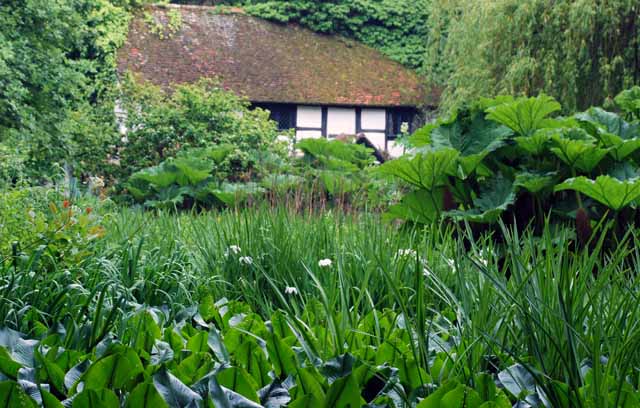 A few weeks back I visited the Hannah Peschar sculpture garden near Ockley in Surrey.  What an amazing place!  I've wanted to go for years, but never quite got there, so I grabbed the chance when one of the members of my Society of Garden Designers cluster group organised a visit there.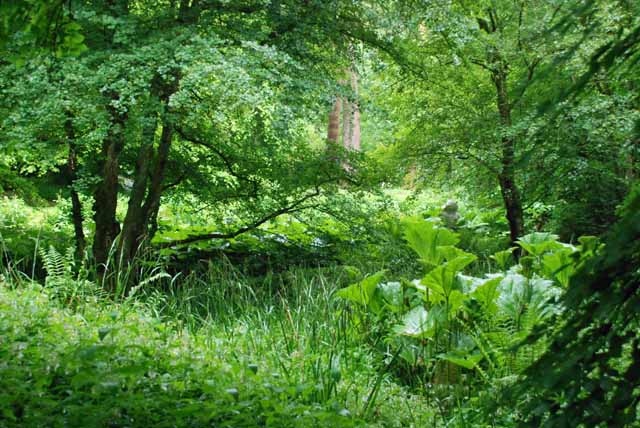 The garden is very shady so most of the planting is green with an emphasis on the foliage to create drama and interest.  Hannah's husband, Anthony Paul, is an award winning Landscape Designer and together they have created a very magical place.
Each piece of sculpture exhibited is selected by Hannah and ranges in style from figurative to highly abstract.  The photographs in this post were taken by me and I hope give you a flavour of the garden and what's on show there. But if you want to see more of what's in store, there's an extensive list of represented artists and their work on the Hannah Peschar website.
The weather was wet, but with the cover from the trees and the use of my brolly, I was still able to get lost in the act of taking photographs.  In fact, I was so immersed in what I was doing that Hannah had to remind us what the closing time was!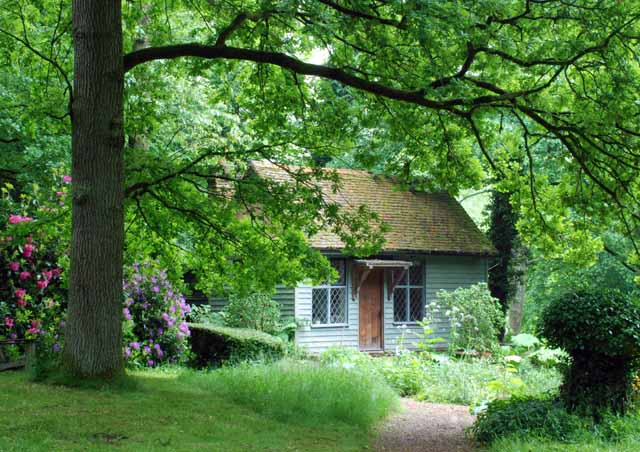 What I loved most about the garden was the ability to get lost in the garden.  As we walked round the garden, from one area to the next, we were surprised and delighted by the next piece of sculpture that seemed just perfect for the position it had been given.
From a Garden Designer's view it was very inspirational too.  For me it was really interesting to see the plants playing such a crucial role in the structure of the garden.
They added drama, softness and texture and they also divided the space up in a setting with very little hard landscaping.  I absolutely loved it!
The garden is open to the public from May to end of October on fridays and saturdays between 11am-6pm and on sundays and bank holidays from 2pm-5pm.  Visits can be arranged by appointment at other times.  For full details please refer to the Hannah Peschar Sculpture Garden website.
(Images: Lisa Cox)