I've been working with a family in Monmouthshire for around a year now so I thought it would be nice to share a few pictures of the first phase which we planted in the Spring and is now really coming to life.
The Barn Garden sits away from the main house but we wanted to create a a space that could be enjoyed with family and friends in a less formal settting.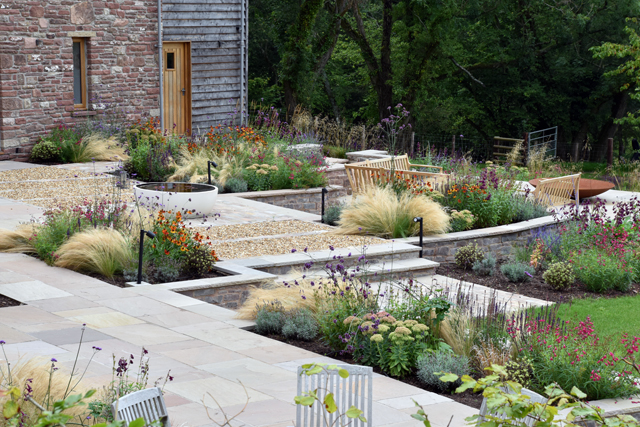 When I first arrived at site, the garden looked like this…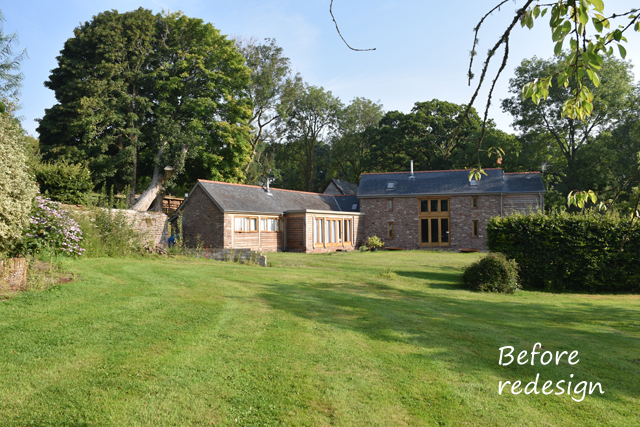 As you can see, it was pretty much a blank canvass. The levels were quite challenging as the drop from the barn doors was quite significant and there was also quite a steep slope away from the building in two directions.
The other challenge was that the two sections of the building don't meet at right angles so the paving layout had to be thought through carefully to make sure it felt coherent and looked balanced.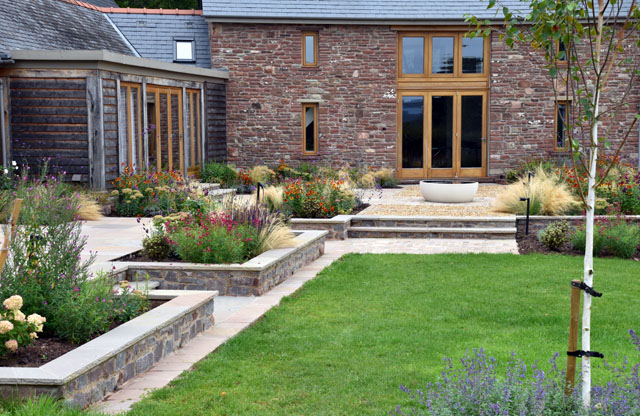 We planted the garden in the Spring, fortunately just before the challenges that presented with the shortage of plants and it's quite amazing how well everything has come on in such a short space of time.
I wanted the planting to have a naturalistic feel as it's situated in a rural location. The seating areas obviously need to look good all year round so there are some evergreen grasses and structural plants but the summer palette of perennials brings a softness and links everything to the surrounding landscape.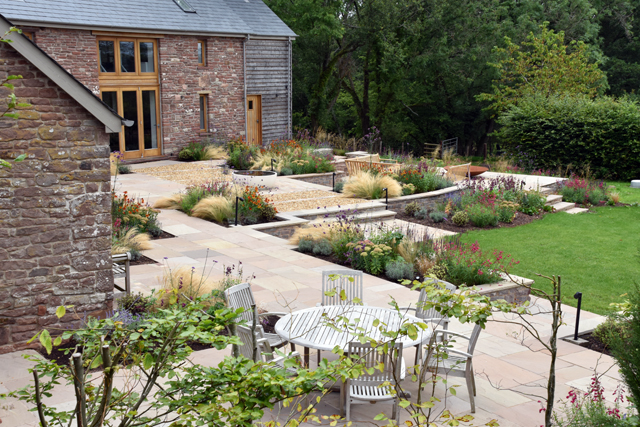 The next phase of the project is now underway for the main house and it's looking great already. There's a lot to construct with a new swimming pool, formal garden and water rill which will act as a land drain in wet weather and provide interest in dryer summer months. Here's a snippet of what's to come…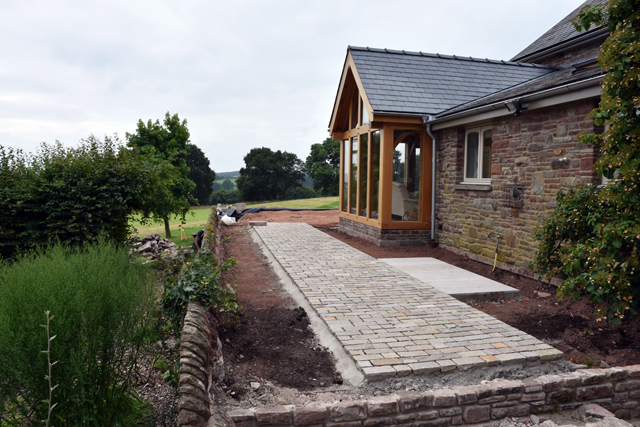 Jamie Morgan is the local landscaper on this project and he's been brilliant. Looking forward to working with him for the next stages and on future projects too.