Last week I presented a concept design and sketches to a client in Sutton.  Now that they have almost finished the redesign of their interior space, they wanted to look at the garden.  Because the only access to the back garden is through the house, they can't put the hall flooring in until the garden has been finished so we are hoping to start the build before the end of October.
The garden really is a blank canvass – a tatty lawn surrounded by panel fencing and a small terrace area outside the back door which isn't really big enough to accommodate a table and chairs….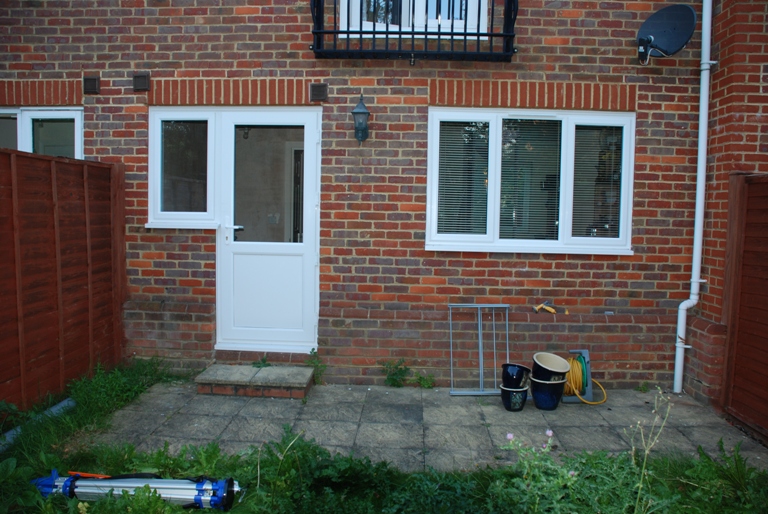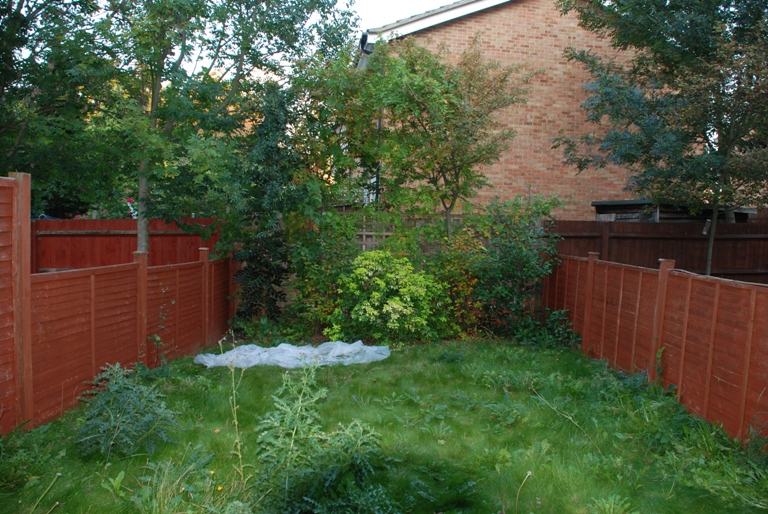 It's no wonder that the garden is never used is it!?
The interior of the house is very contemporary and because the lounge is on the first floor I really wanted to ensure that the garden felt connected to their living space, even from above, so the obvious choice was to create a symmetrical space with strong simple design and a clean contemporary finish which fits in with their personal style and practical requirements…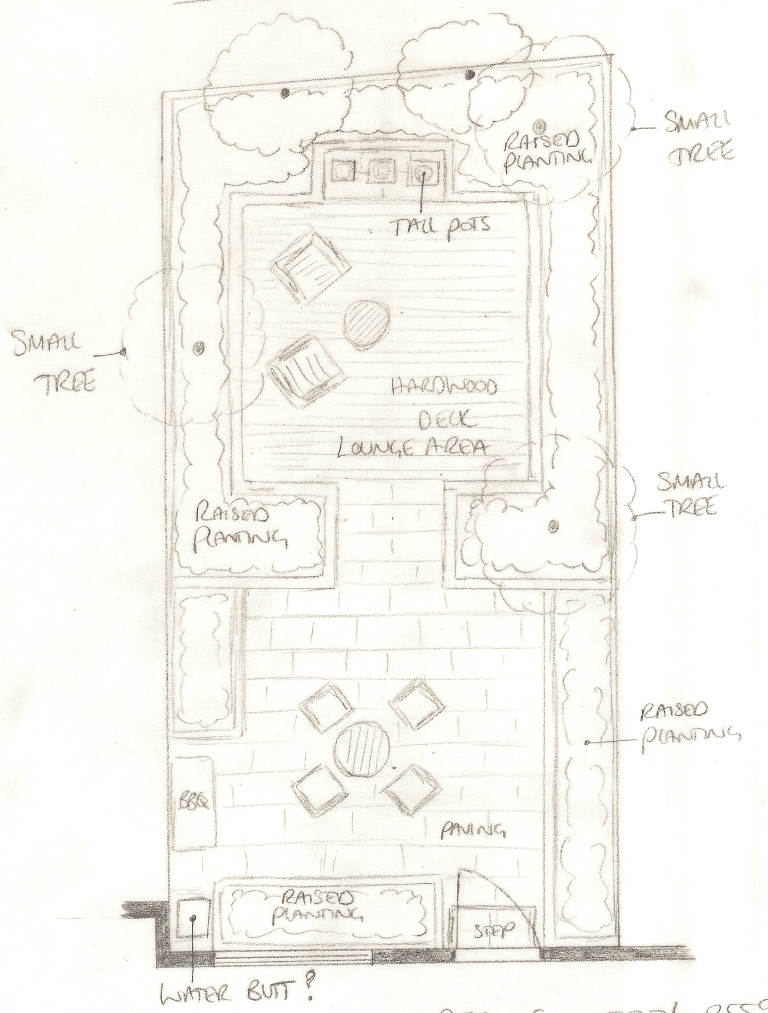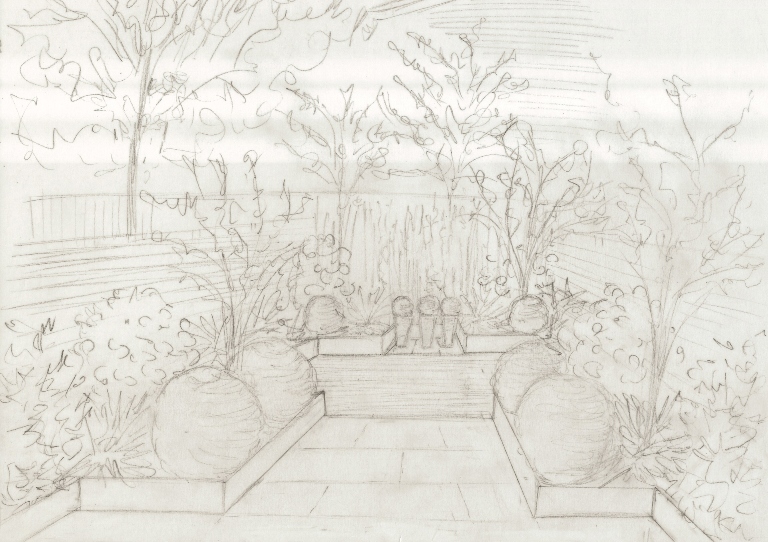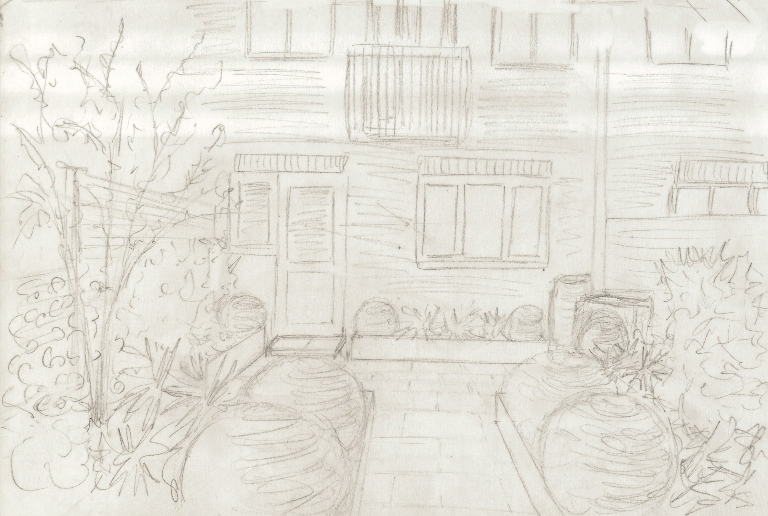 I am also working with them to improve the front garden as currently when a car is parked on the drive they are unable to get to the front door without going across the lawn…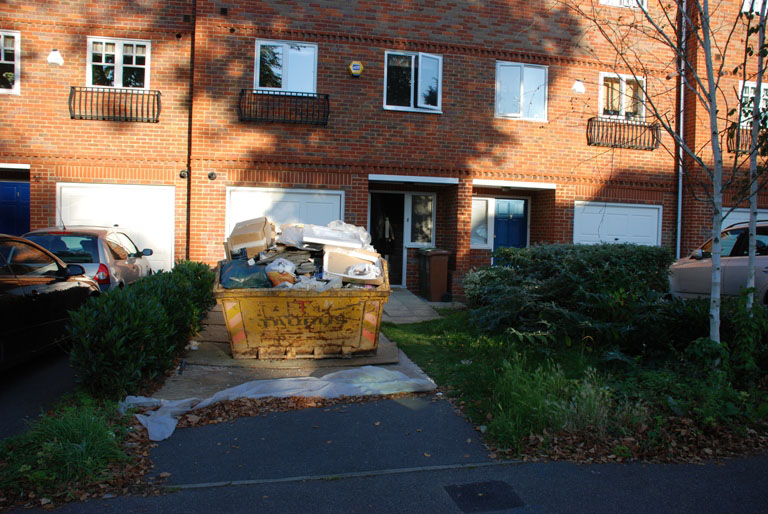 As you can see, the shrubbery on the right is quite overgrown too and looks quite scruffy – not quite the contemporary look they would like to create.  The design I am proposing is really simple…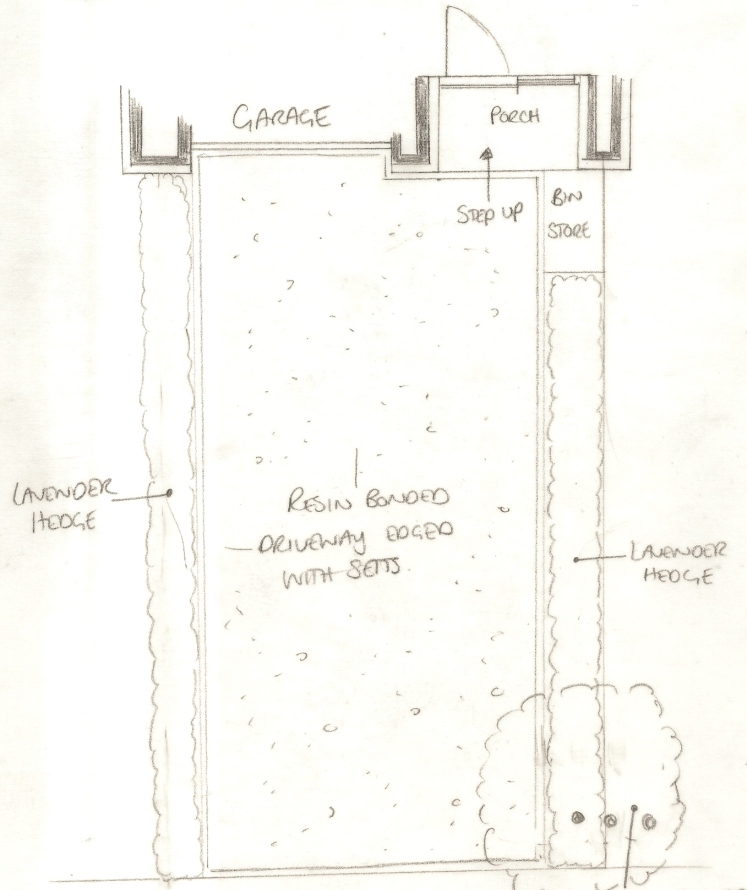 I have proposed a resin bonded driveway with simple lavender hedging.  This will provide sufficient space to allow them to be able to walk to and from their front door when there is a car parked on the driveway.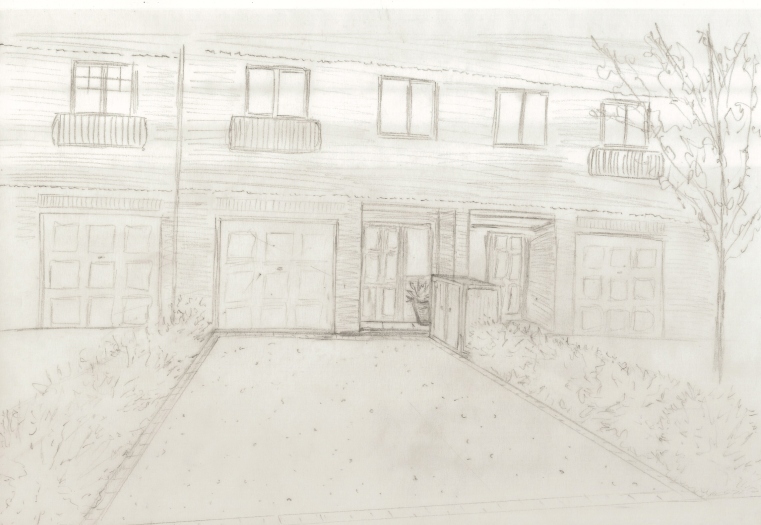 The bin store will be constructed in a contemporary style using a hard wood such as Iroko.  We have removed the existing ramp at the door threshold and replaced it with a simple step that extends across the width and depth of the porch.
The time scale for this project is quite tight so do look out for future posts of the project in progress over the coming weeks and of course the finished article.