I have been chipping away at "my client" over the past couple of years and I am so excited that finally we are going to do something with our very uninspiring front garden.  It's really quite small, but we have space for one small car and there is scope to introduce a more attractive area outside the lounge window.  As work will commence at some point in March, I thought you might like to see the plans.  This is how it looks now…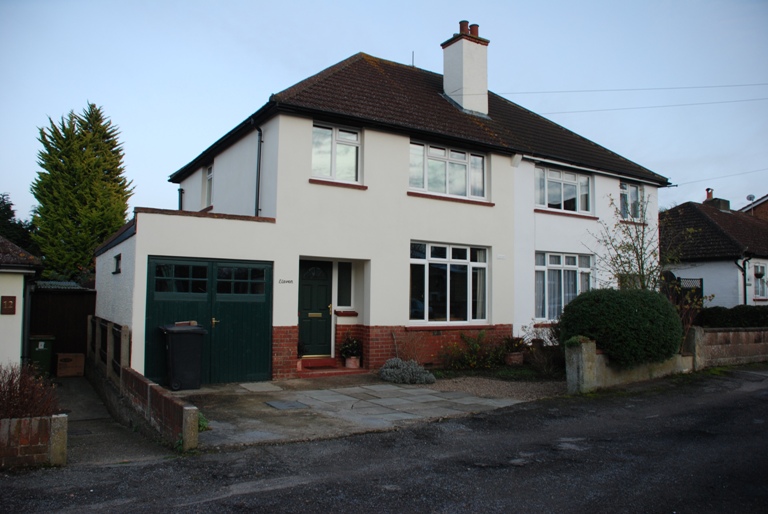 I think you'll agree that it's a bit tatty and unattractive and certainly doesn't feel very inviting.  One of our biggest challenges is that the house is landlocked and this means that when we do any work in the back garden, everything has to come through the kitchen and garage.  The concrete driveway and council-style driveway really don't enhance anything.
The other challenge we have is that the local population of cats tend to use the gravel area as a litter tray – not very pleasant, especially in summer when the south-facing aspect can get quite hot!
So, this is the plan for the new garden…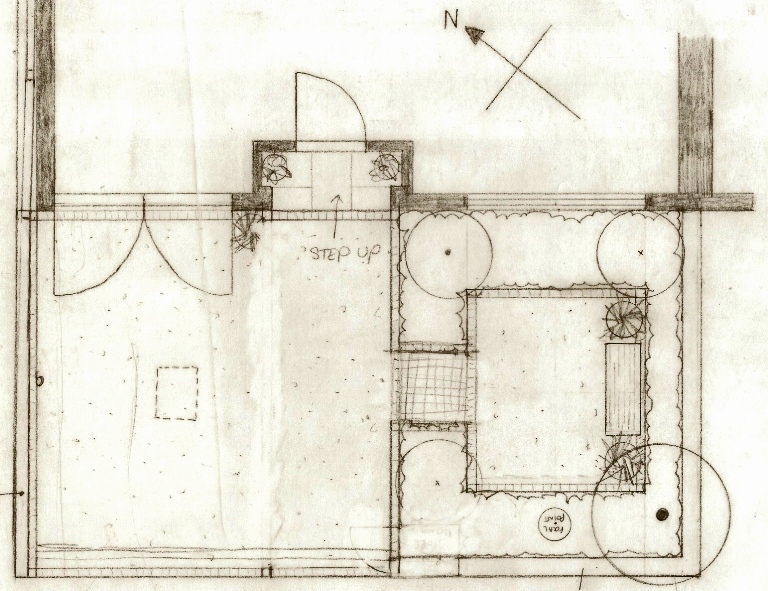 The main concrete driveway area will be replaced with Hortcott gravel and edged with setts.  You will notice that the edge of the driveway is in line with the front porch – this will make it feel much more balanced.  The area to the right will be viewed from the lounge so I wanted to give it more of a "garden" feel so that we're not looking at parked cars from inside the house.
Here's the rough sketch of how it will look….although the planting will certainly be more impactful.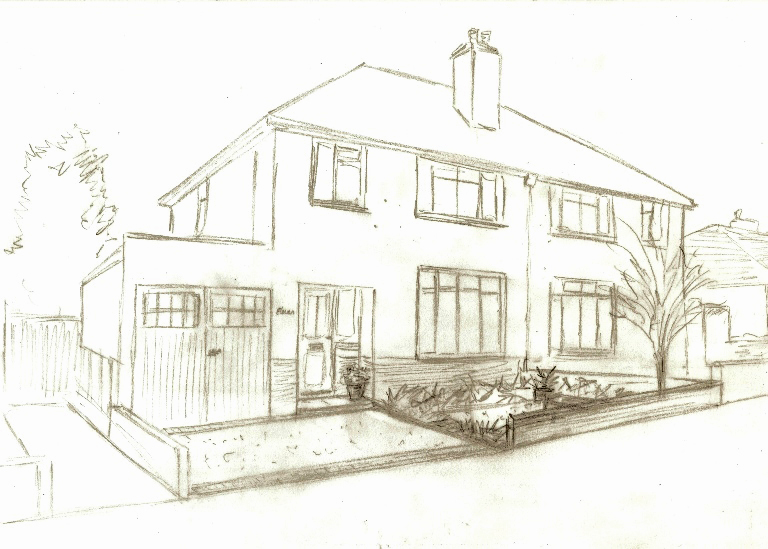 As I'll be on site every day, I have plans to produce some sort of time-lapsed video of the construction phase from start to finish so I will obviously share this with you along with pictures of the progress!