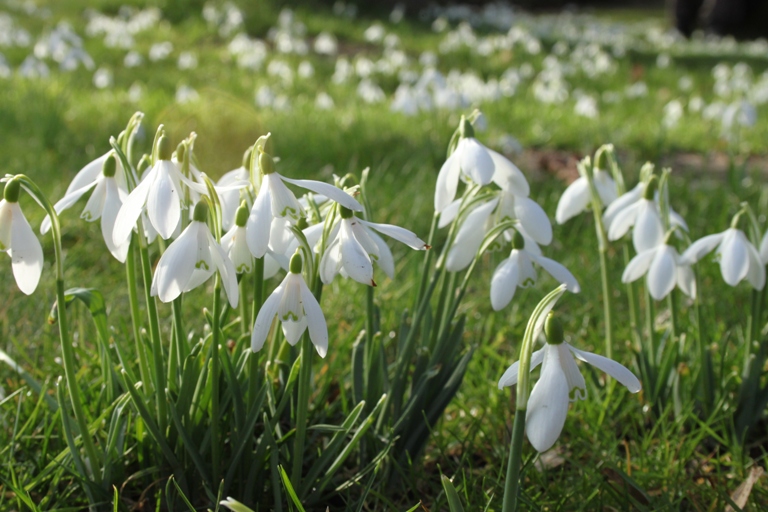 January is always a long month, especially after the festivities of Christmas, but it won't be long until the snowdrops start to emerge and I always think their arrival promises that spring isn't that far around the corner.
We moved to Wales in January, two years ago, and I have a memory of seeing some snowdrops in amongst the overgrown grassy bank outside the kitchen window just a couple of weeks later.  They were followed by primroses and then some narcissus, the prospect of what other jewels may appear was quite exciting!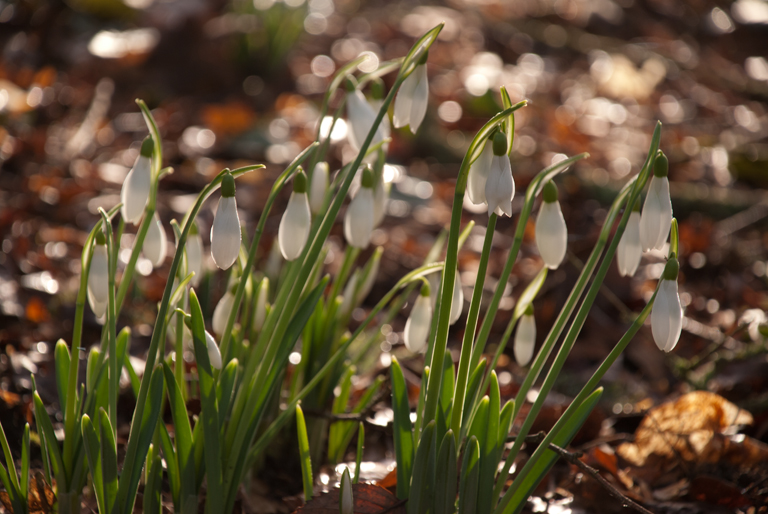 Snowdrops I think look best when they're planted en masse and there are many gardens that open up to show off their display at this time of year.  Chelsea Physic Garden in London have special snowdrop days.  This year it's open from 28th January until 3rd February (more details on their website).
Alternatively you could visit the Shaftesbury Snowdrop Festival  where, as a tribute to Her Majesty Queen Elizabeth II on her Diamond Jubilee,
the people of Shaftesbury began planting thousands of snowdrops in public places around the town to create a series of scenic, accessible, snowdrop walks.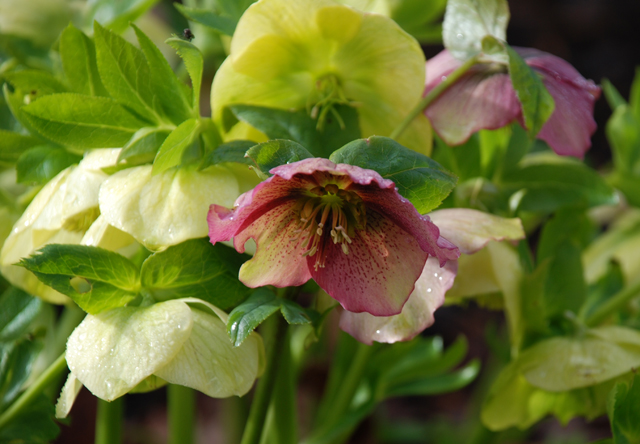 The Great British Gardens Website has a comprehensive list of gardens that feature snowdrops so it's worth a look to see what's near you. If you're lucky, there may be hellebores to see too.
(Images: Lisa Cox)