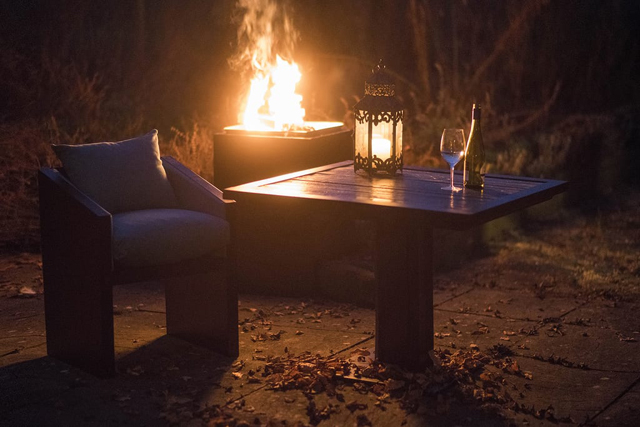 I've recently been introduced to Iron Fire, a Wiltshire-based company who use an ancient Japanese technique for preserving wood called Shou Sugi-ban.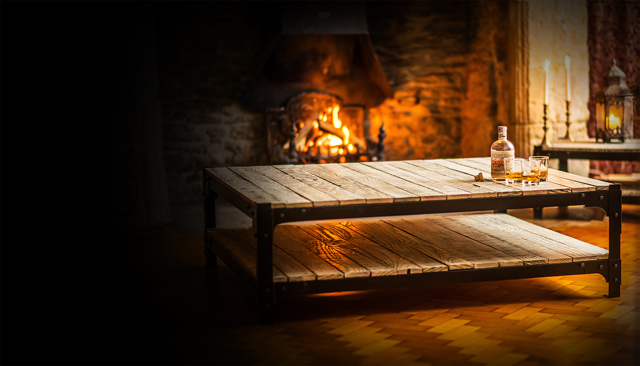 The process, traditionally used for cladding, makes the timber extremely durable, which means that it can stay outside all year round.  It protects it from rot, parasites and UV and it's also fire resistant.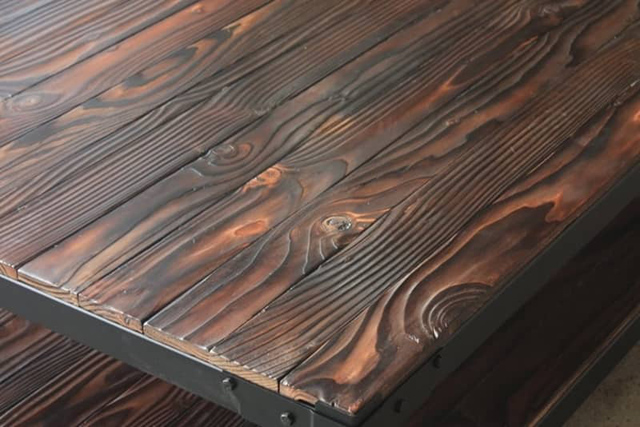 Each table is made using sustainably sourced FSC approved Douglas Fir.  The process involves burning with traditional hand waxing, painting and turning which means that each piece of furniture is unique. – which preserves the wood and protects it from rot and parasites, and ironically makes it UV and fire resistant.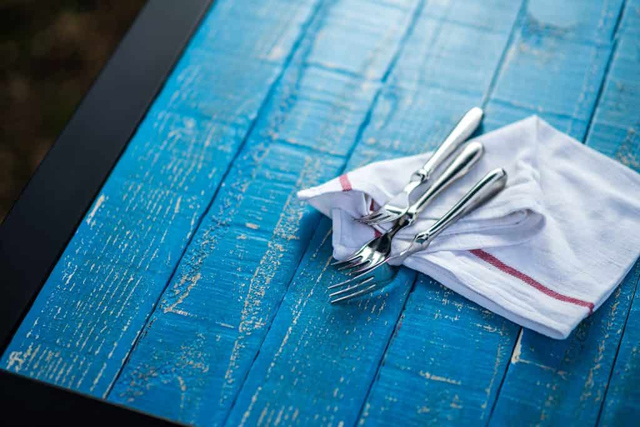 I have a couple of garden bugbears, washing lines being left out when not in use being one of them! The other is covering up garden furniture in the winter or taking it inside.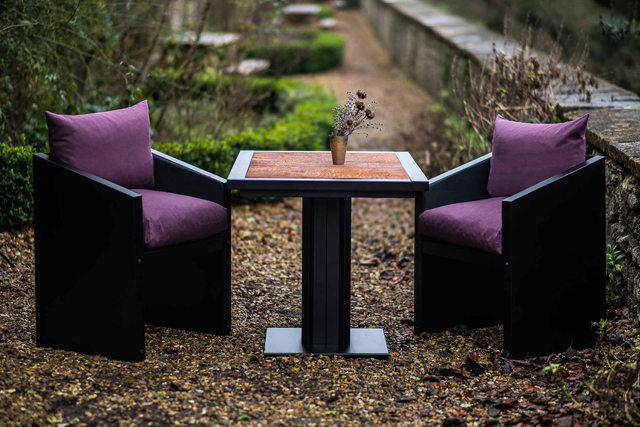 Garden furniture is made to stay outside – it's an integral part of any sitting area so it should be there even when you're not.  When you look out, even on the bleakest of days, you should be drawn outside.  Looking at a lump of tarpaulin or an empty terrace probably won't have quite the same effect.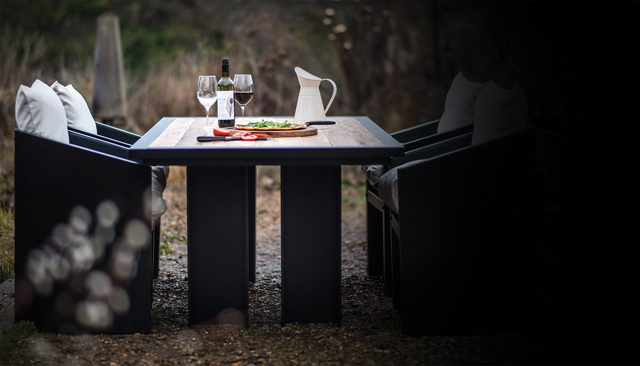 Perhaps this furniture from Iron Fire provides the perfect solution. Even the cushions for the chairs have undergone rigorous waterproof testing, although I might forgive taking the cushions in over winter as long as you leave the chairs outside!
So much of the garden furniture on the market has a similar look and feel so it's really nice to find something a little bit different.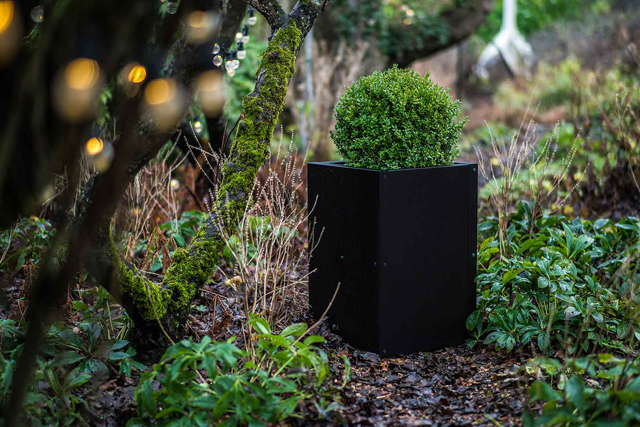 In addition to the furniture, Iron Fire also make industrial style fire pits, planters and pendant lights of which you can see a full range on their website.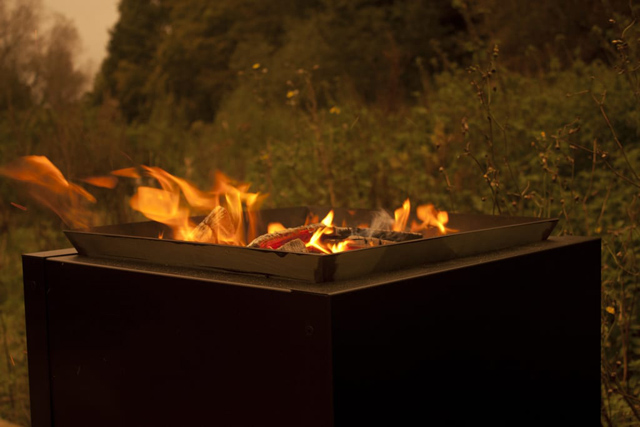 (Images: Iron Fire)