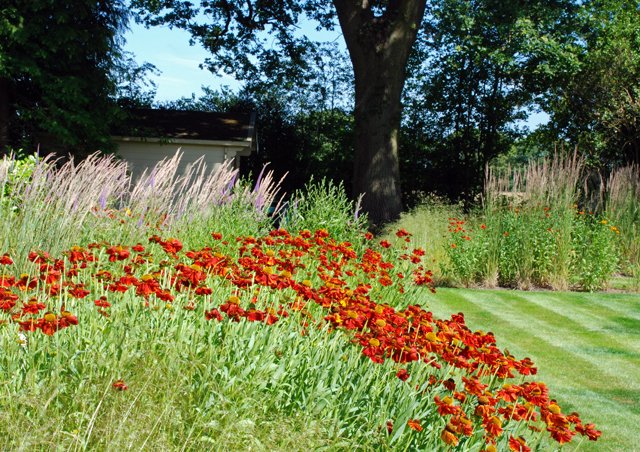 I popped in to see my East Horsley client last week.  It's been a year since the garden was planted and wow, what a difference…it looked fabulous!
They had a few challenges with the wet winter as the site is on heavy clay but amazingly everything was looking great and there have only been a couple of minor casualties.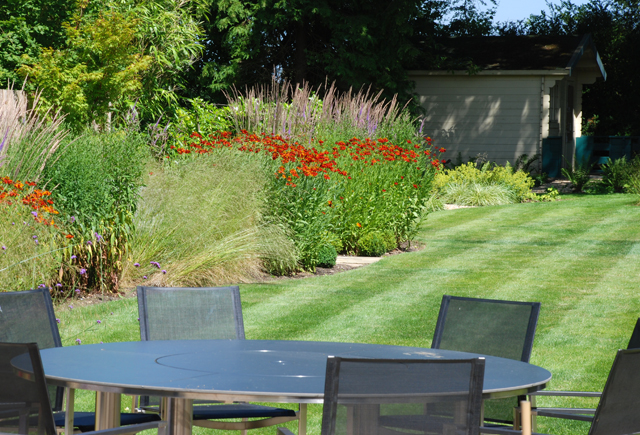 The helenium especially have really come into their own and it won't be long until the asters come into flower.
I love calamagrostis because they create drama and structure but at the same time bring movement in the breeze.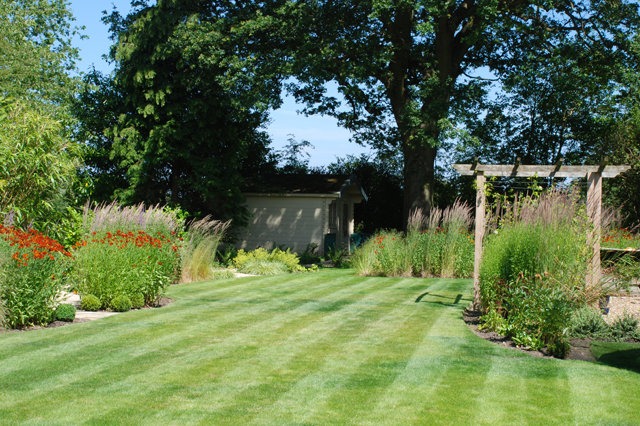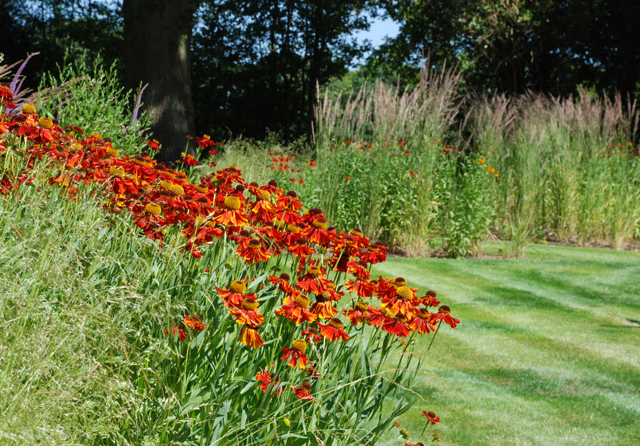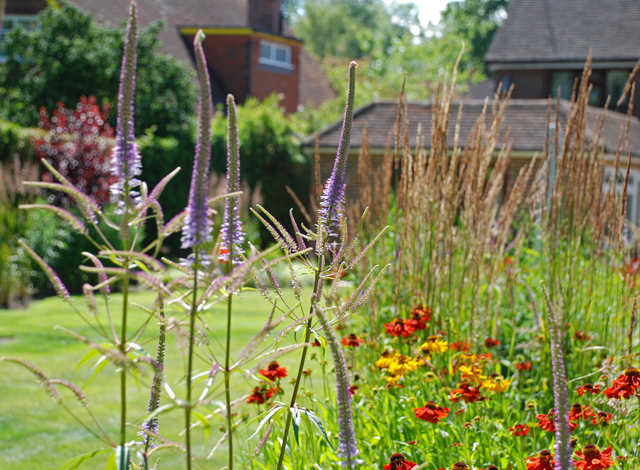 The gravel pathway is really looking lovely too – a separate route to the end of the garden through the planting.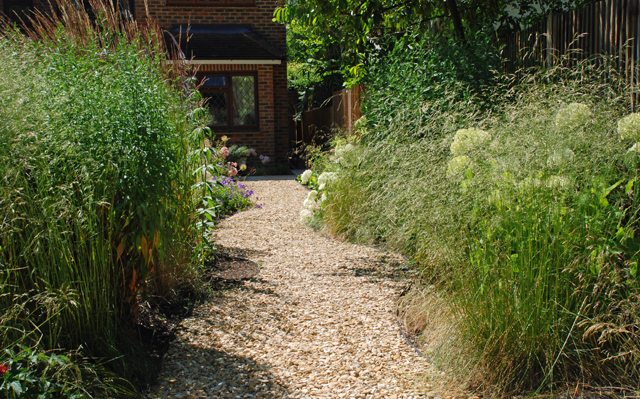 But one of my favourite parts of the garden is under the huge oak tree at the end.  There's a view out onto Horsley Common which at this time of year has long wild grass.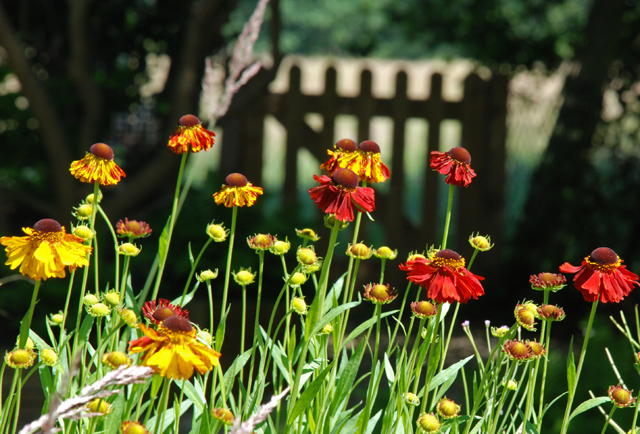 You can just about see a glimpse of it in this picture – a bit of "borrowed landscape" never goes a miss when you have something nice to take in!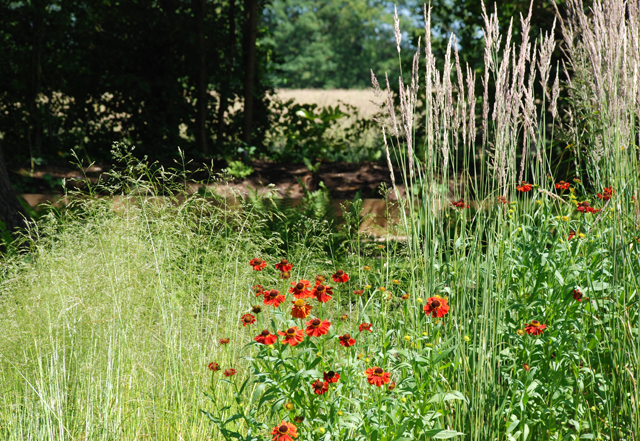 And finally I wanted to give you a quick reminder of how the garden looked before…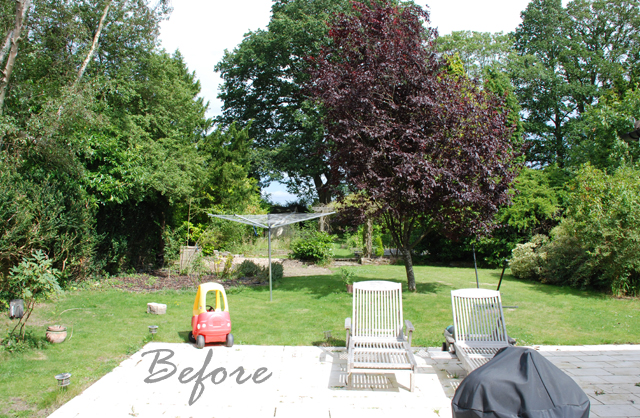 … after planting it looked like this…
and now in just one year it looks like this…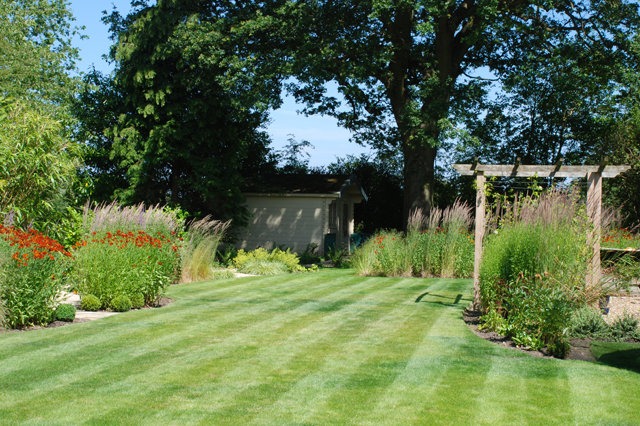 Amazing…even if I do say so myself!!!