The RHS Chelsea Flower Show opens next week and I can't wait to visit on Monday.  If you read my blog regularly then you'll know this is my favourite show of the year – for those involved in the creation of the show gardens and floral exhibits, they'll be feeling truly exhausted by now but I hope they're also feeling positive and energised.
I've been so busy over the last few weeks that I haven't really had chance to take much of the Chelsea buzz in, but today I had a brief look at the main show gardens and there are a few that I'm really looking forward to seeing next week.
The first is designed by Christopher Bradley-Hole for sponsor The Daily Telegraph.  This garden has been inspired by the English Landscape and the Japanese approach to  garden design.  I love the geometry of this garden, especially the topiary cubes, and I also love the idea of a colonnade of English green oak which has to be my favourite timber.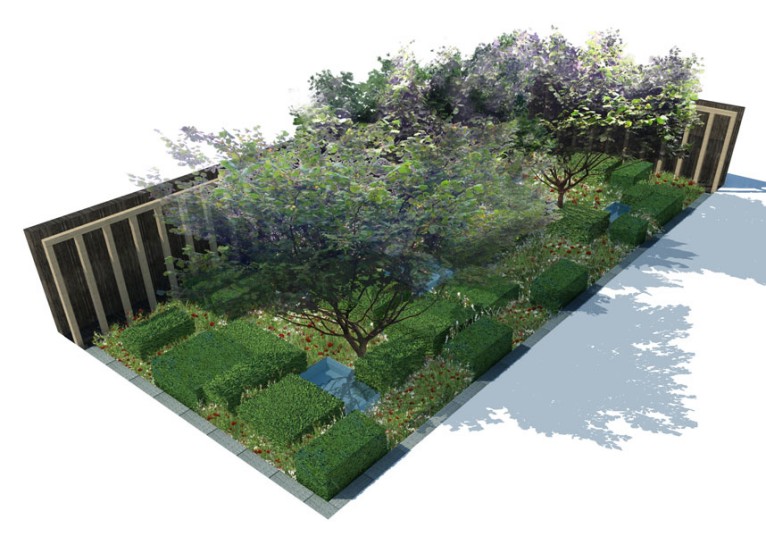 The second is the Homebase garden which has been designed by Adam Frost.  Adam's 2012 garden "A Rural Muse" was one of my favourites so I have high hopes that his 2013 garden will be just as inspiring.
This year's "Sowing the Seeds of Change" garden is designed with a modern family in mind and provides an environment in which nature and food come together with areas that support both floral and edible plants.  Another strong geometric design.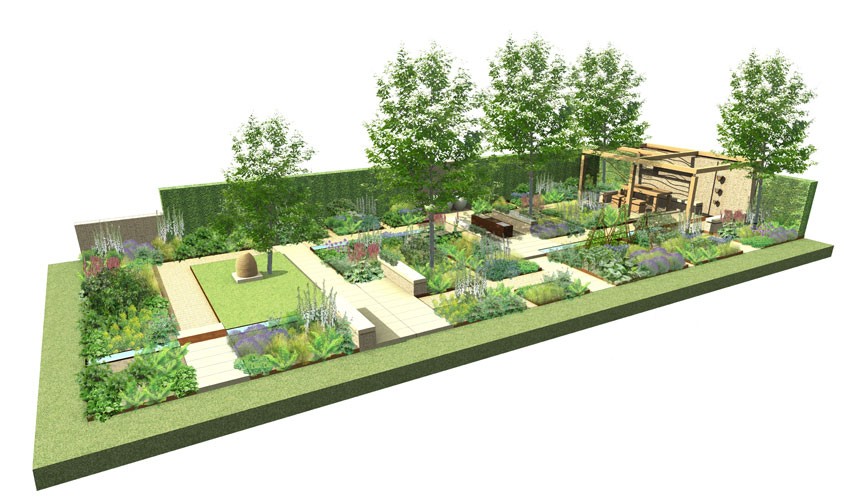 The final garden that looks most inspiring on paper is the Laurent Perrier Garden, designed by Ulf Nordfell.  This garden is a classic take on French and English style and I imagine the planting to be soft and frothy – I can't wait to see it in the flesh.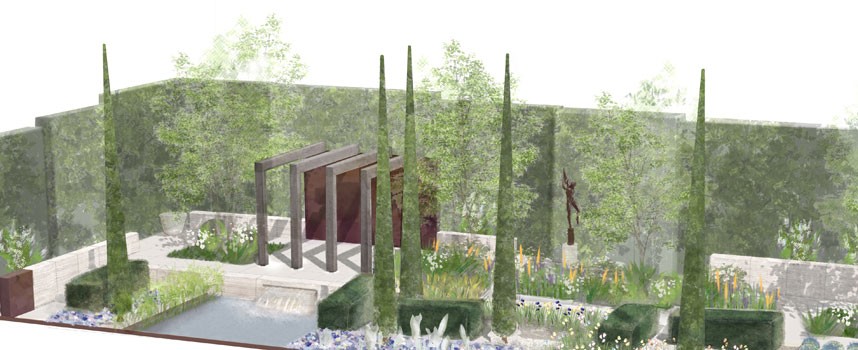 I'll look forward to sharing my thoughts on these three gardens next week.  Thankfully my camera, which has been out of action of a while, is now back in order so I hope to share some great pictures with you too.
If you're visiting the show, I'd love to know which gardens you're most looking forward to seeing?