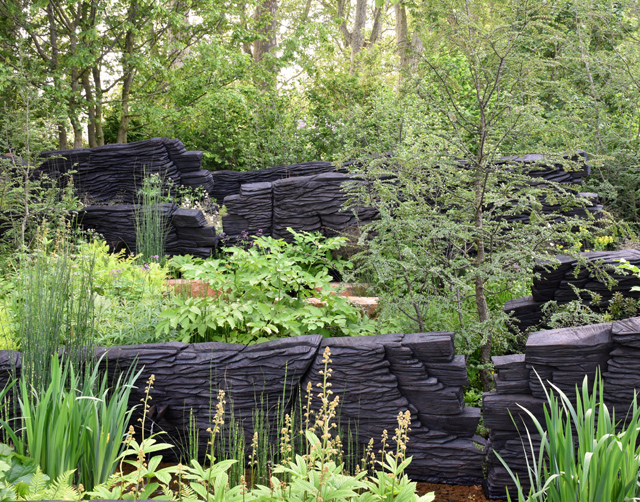 I haven't been to Chelsea for a couple of years so I was really looking forward to this year.  There's always something there to provide inspiration and, as we're finally about to embark on creating our garden (at last!), I was on the lookout for ideas that would get the creative juices flowing.
The two standout gardens for me on Main Avenue were the M&G garden, designed by Andy Sturgeon , and The Resilience Garden, designed by Sarah Eberle.  Both designers are seasoned Chelsea exhibitors but I'm sure that doesn't make the job any easier.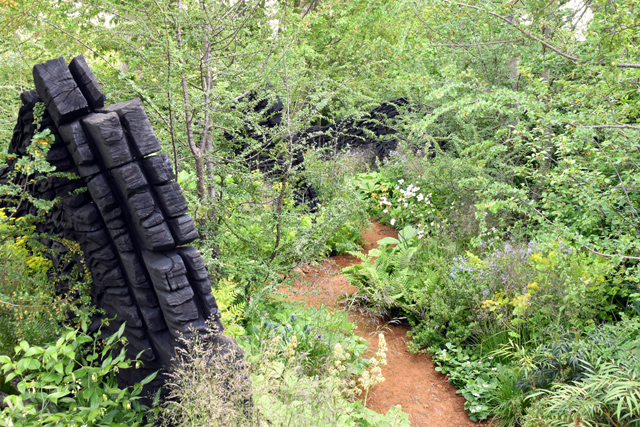 There was a lot of talk before the show about the burnt oak and it definitely made a strong statement.  Black always brings the plants to life and here the texture of the timber was beautiful.  I became a little bit obsessed taking photos of it!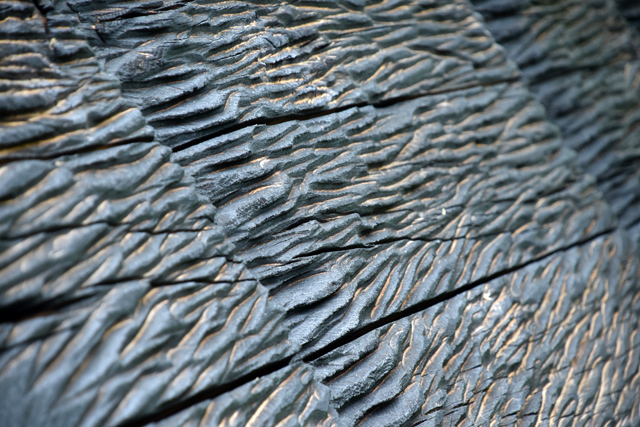 The Resilience Garden was obviously designed to send a strong message about climate change but for me it was the garden that felt most akin to the natural landscape and our garden at home.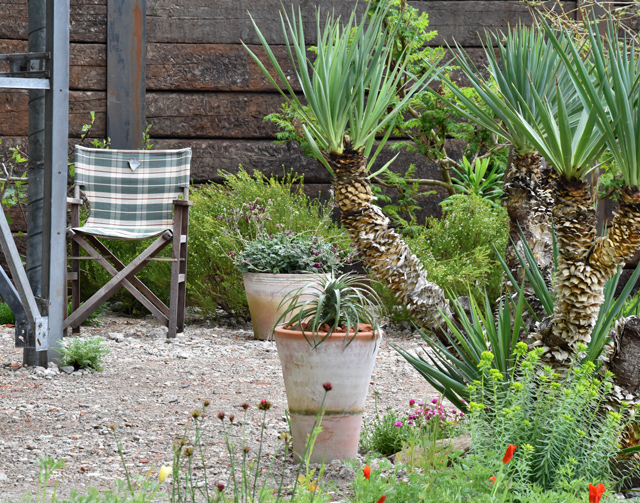 I loved all the natural stone and reclaimed materials.  I really want our garden to feel as though it's always been there.  Sometimes I think as a designer that it's tempting to make everything perfect, but steps can be as simple as a few rocks bedded into a slope and that would work perfectly at home.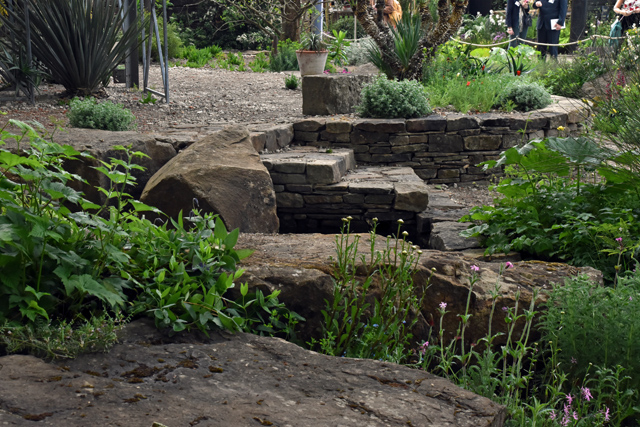 I want our garden to feel quite wild and natural and I think the planting here achieves this effortlessly. The key will be to balance the need for some cultivation near the house with the welsh hills beyond the boundaries.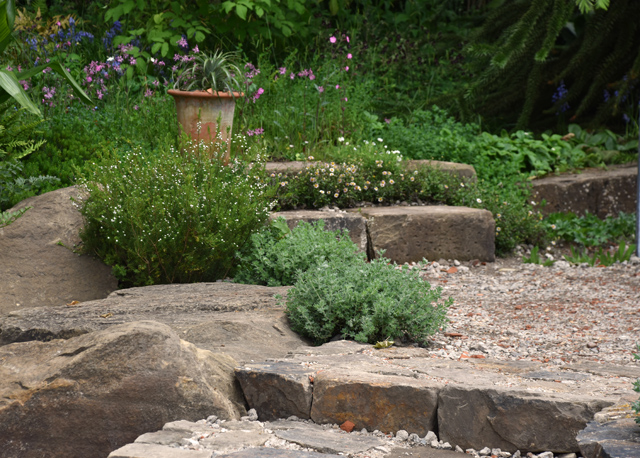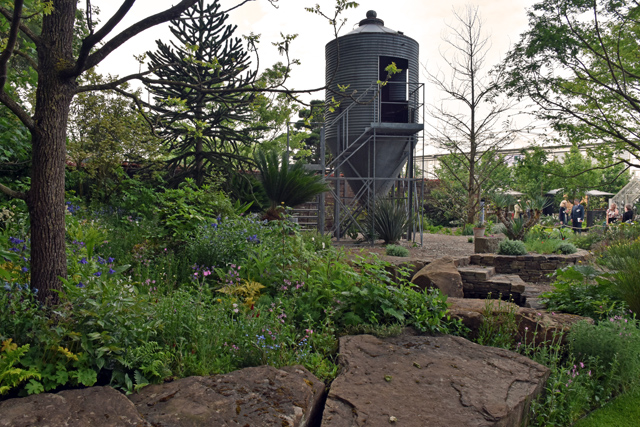 (Images: Lisa Cox)