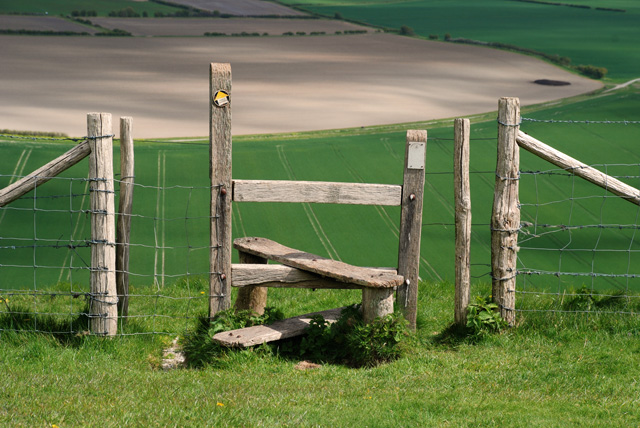 Last Saturday we went for a walk in the Sussex countryside.  It took in the South Downs and also some of the rolling hills and farmland in the valley beneath.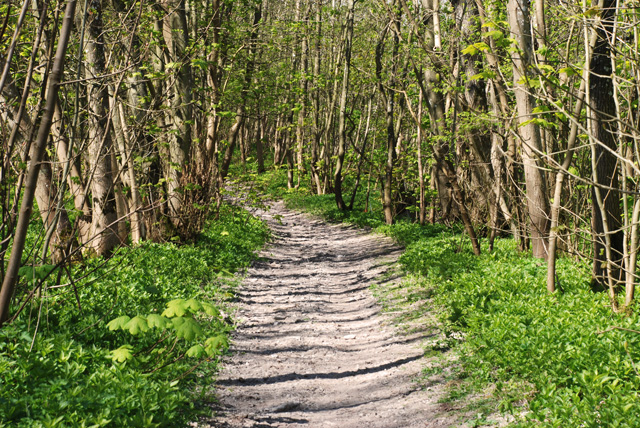 The start of the walk climbed up from West Firle along a tree lined pathway to the top of the South Downs.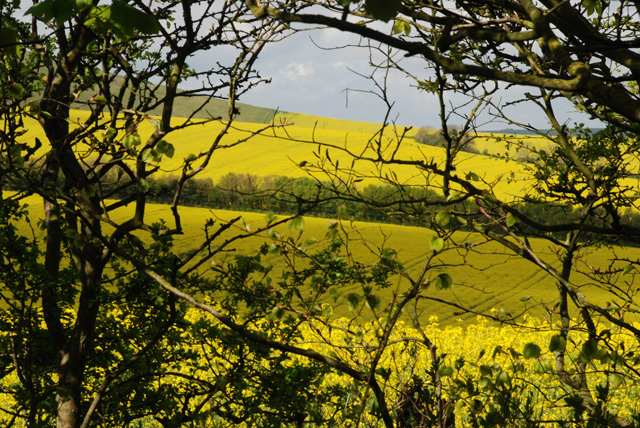 The climb of course was well worth it when you walk along the ridge of the South Downs Way, with a clear view across the hills to the sea.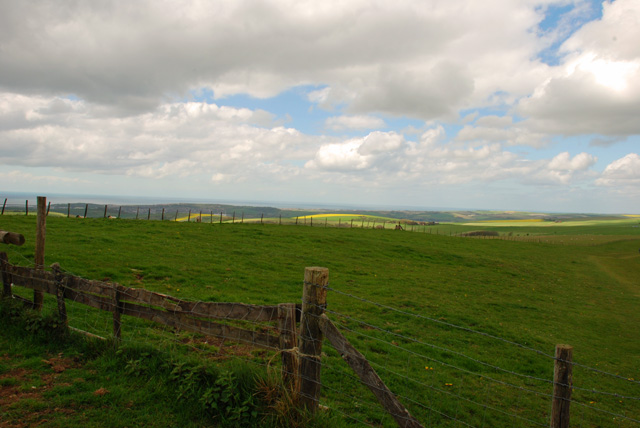 It was quite bracing up on the top, but I always find the landscape really inspiring – there's something about the open space and big expanse of sky that gets your heart thumping.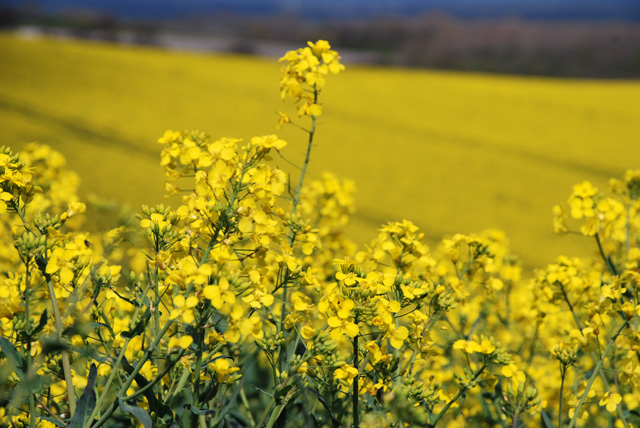 The fields of oil seed rape were absolutely stunning – even if you don't like yellow, I'm sure the sight would lift your spirits.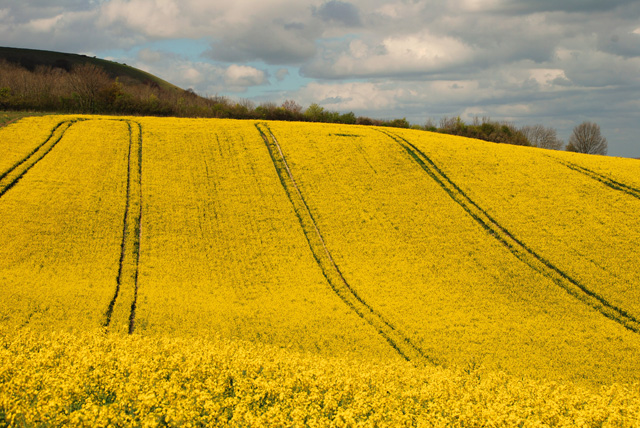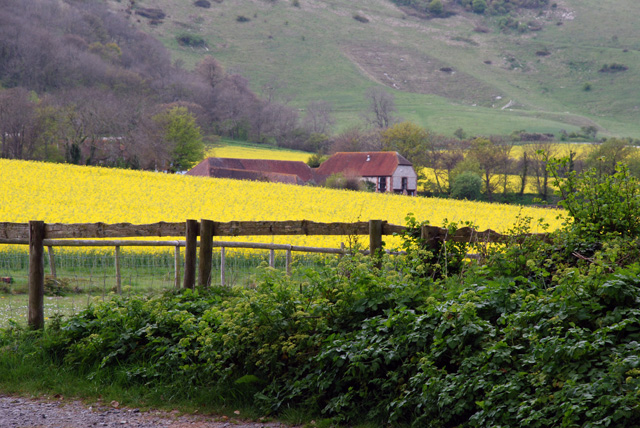 After a stop for lunch we wound our way across fields interrupted by a short stop to wait for the cows to be brought in for milking…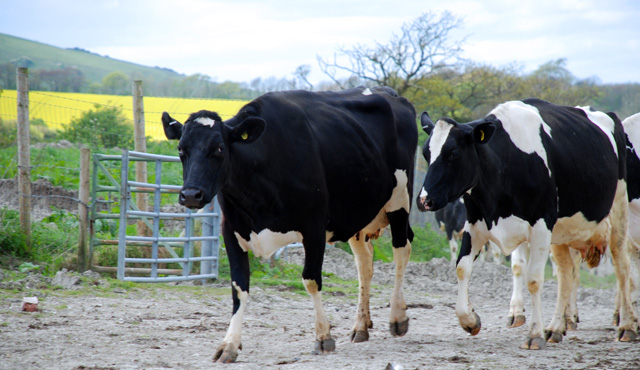 And the walk finished up in the grounds of Firle Park with views across to the church at West Firle.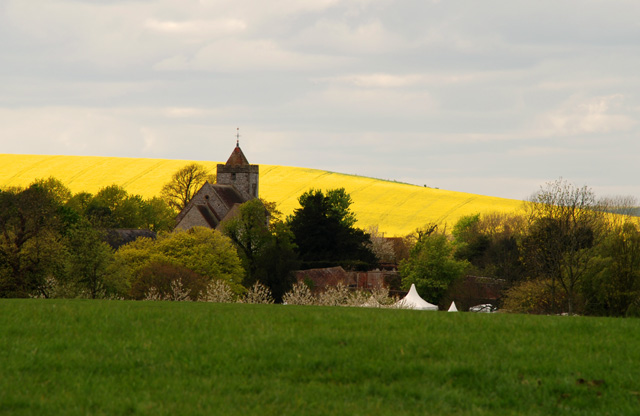 As we came out of the estate and back to West Firle, the flint walls really caught my eye…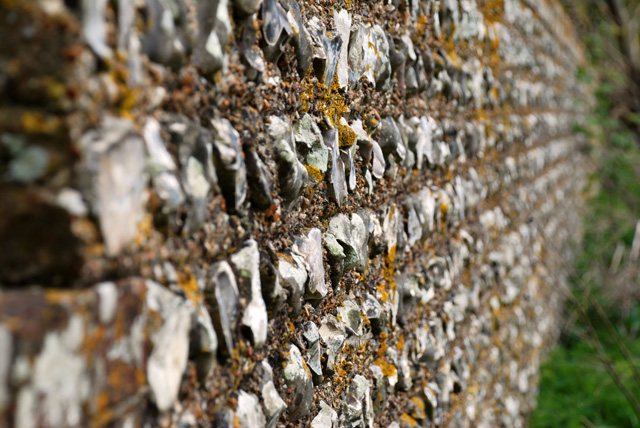 It's unusual to see flint walls built in courses, so this is obviously traditional for the area.
They did warn us at college that we'd start taking pictures of walls and paving! This one was a mixture of brick and flint, both functional and decorative.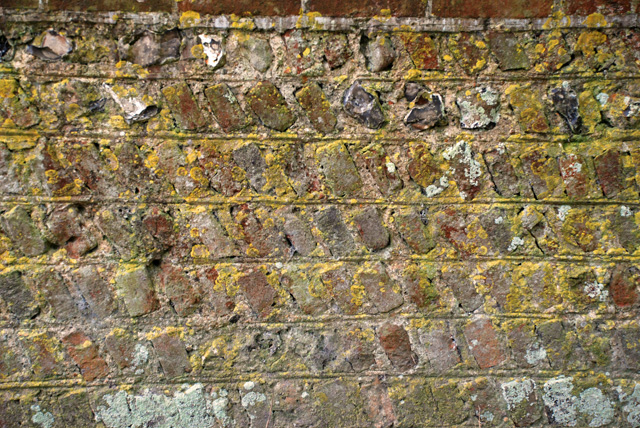 I hope you've enjoyed the photos.  I'll leave you with a picture of a garden gate which caught my eye…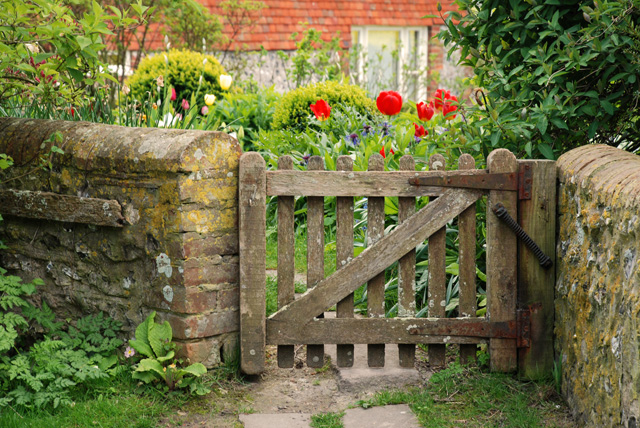 (Images: Lisa Cox)