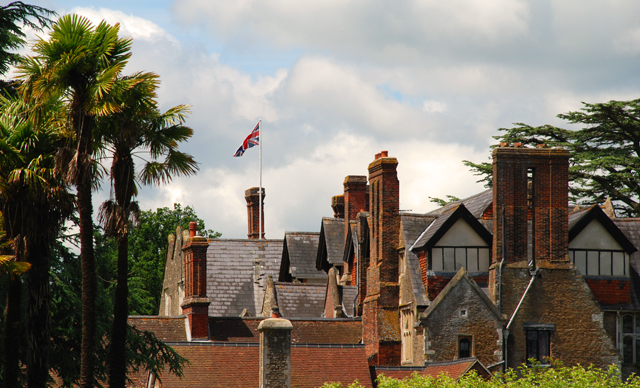 I hope you enjoyed my earlier post this week following my visit to Loseley Park garden last week.  Here are some more images from this wonderful garden…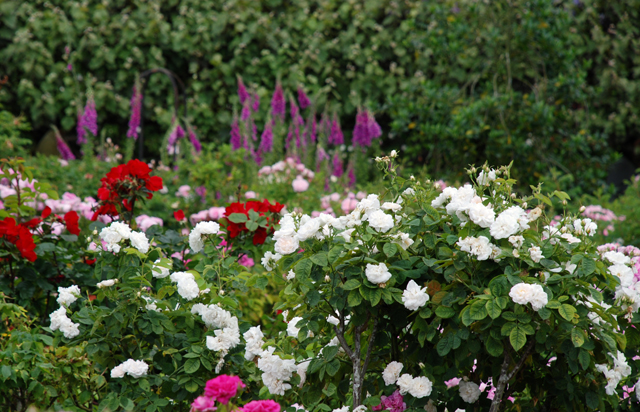 The rose garden was in full bloom and of course the scent was amazing.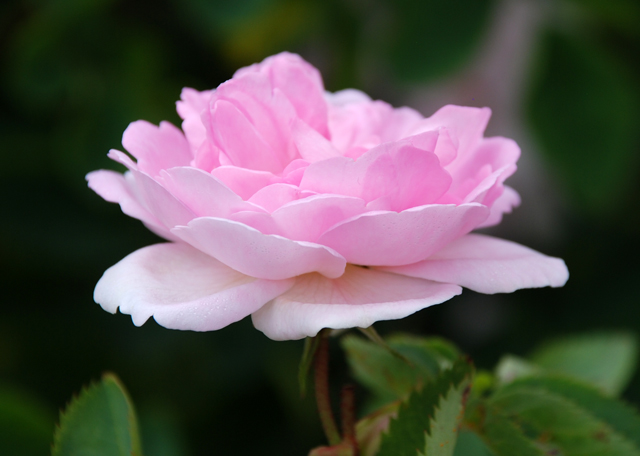 It's been a good year for roses I think although the mild wet winter has meant that there are a lot of pests around.  At Loseley they try to deadhead once a week, a rather thankless task no doubt as there are so many roses, but essential for the overall look and feel of the garden for the visitors.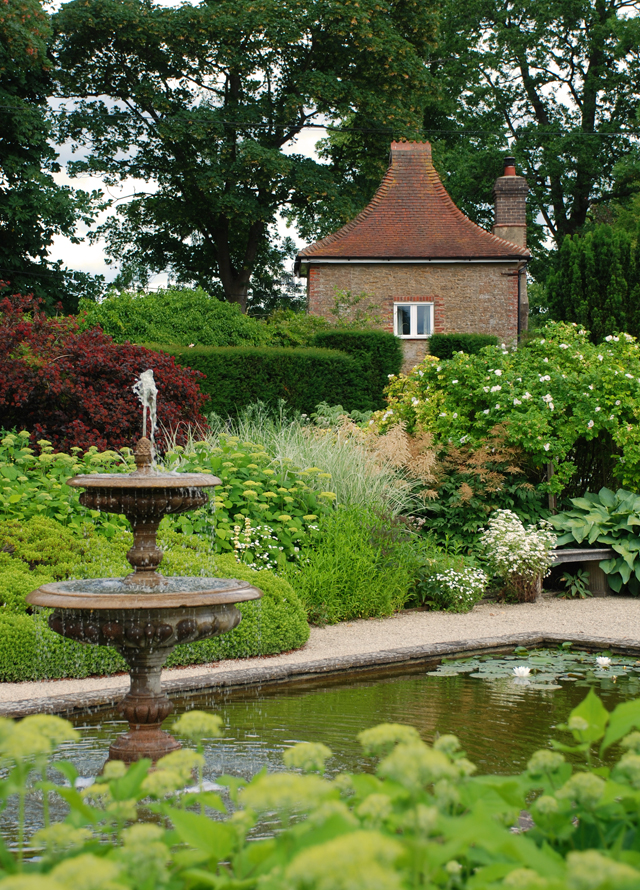 The White Garden is one of the most popular parts of the garden at Loseley and in the summer it is often used for weddings.  There is a semi-permanent marquee there for guests and of course the garden is perfect for photographs.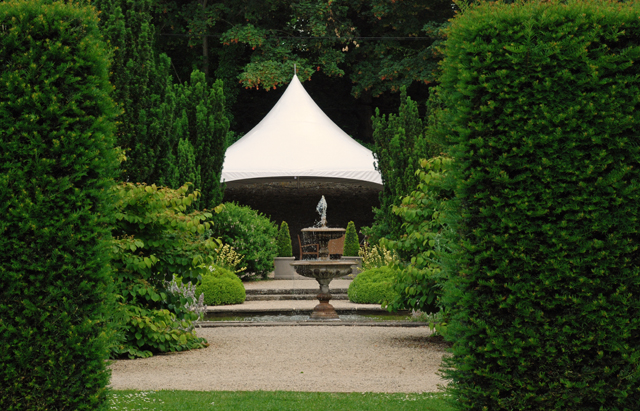 In summer the stars of this garden are the Hydrangea arborescens 'Annabelle' which were just starting to emerge when we were there last week.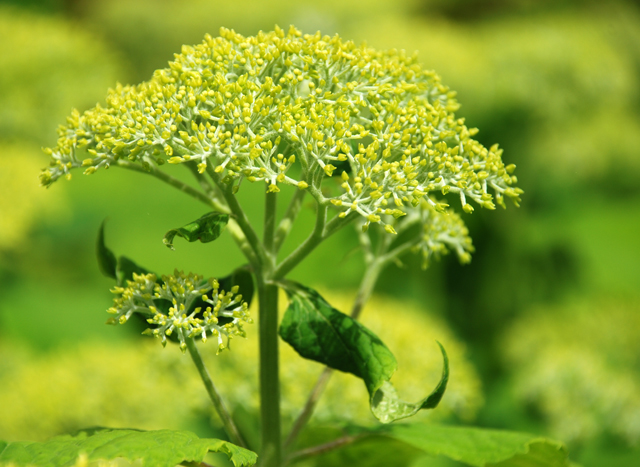 It's my favourite hydrangea of them all.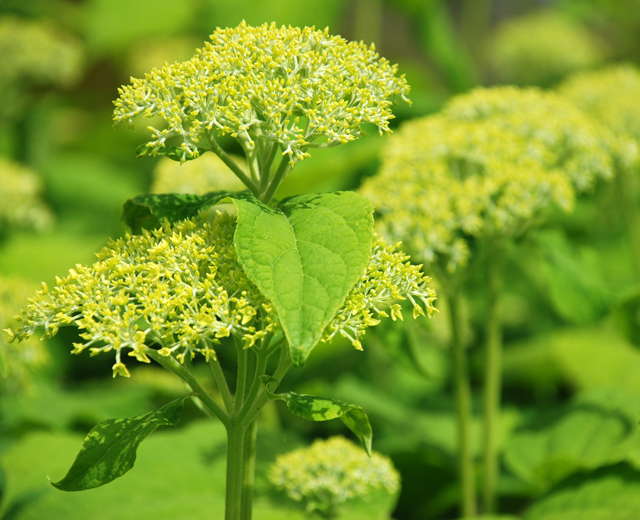 Last year I visited Loseley a little later and The White Garden looked like this…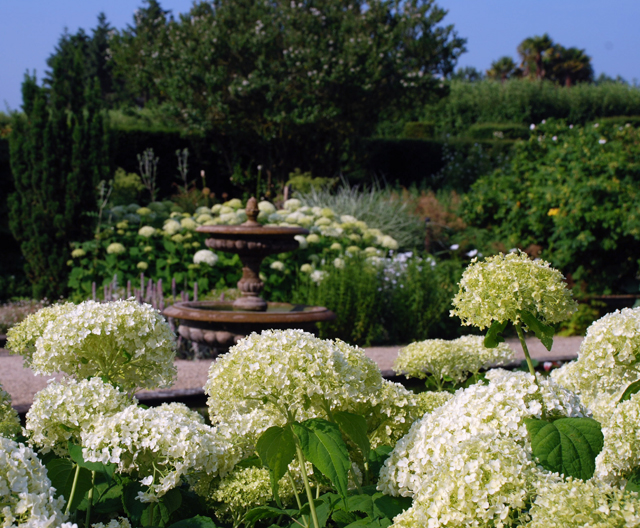 So in a week or so they'll be looking just perfect.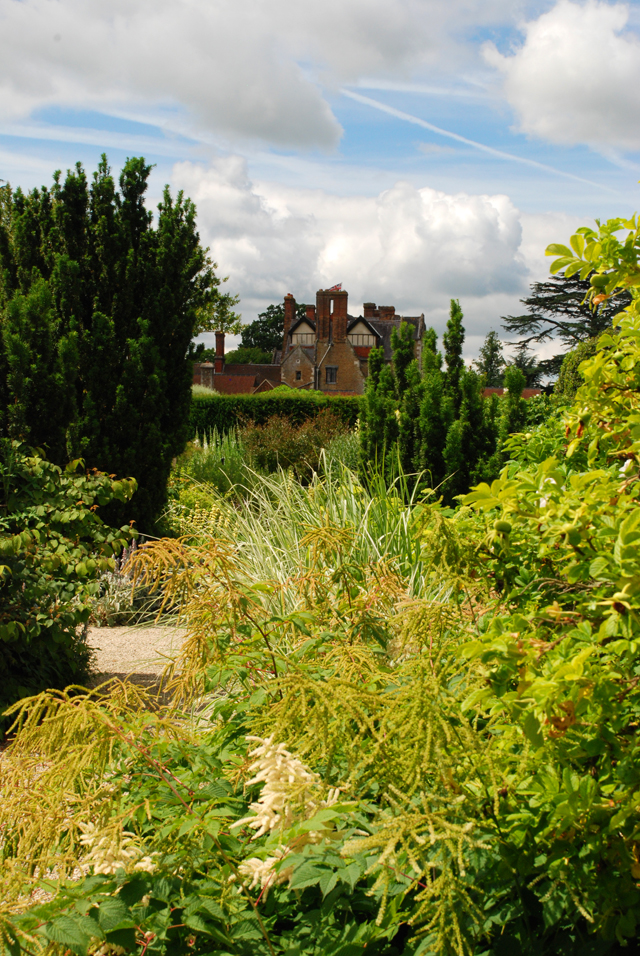 The vegetable garden always looks great and it was full of fruit and veg.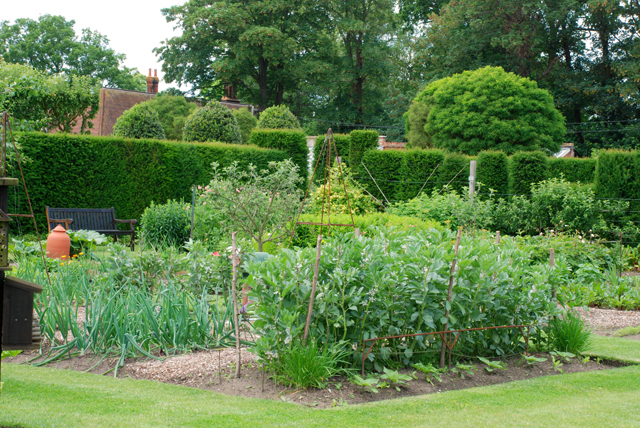 They've opened up this area a bit too but the poppies have been left under the fruit trees bringing a burst of colour to an otherwise predominantly green space.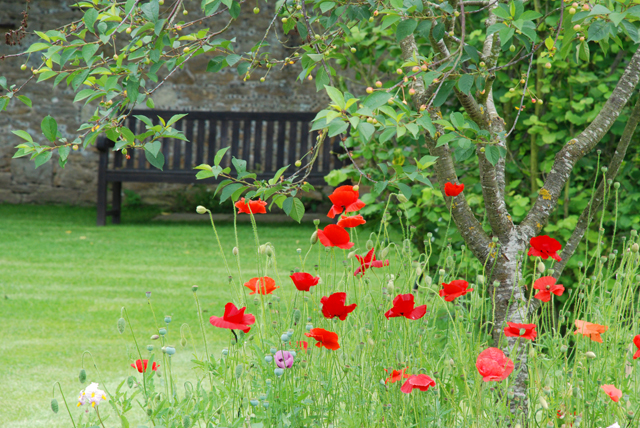 And we finished the tour of the garden along the top of the long water.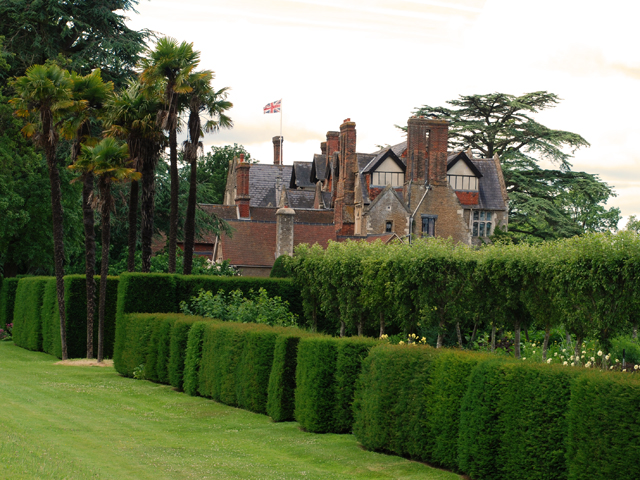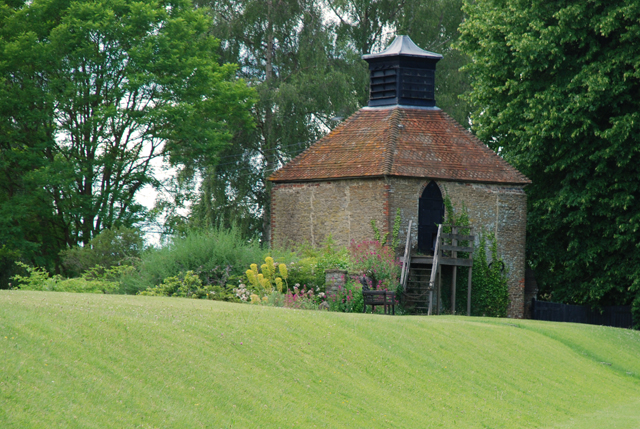 Loseley is a wonderful garden – well worth a detour if you're over that way. For more details of the garden and visiting times, please refer to the Loseley Park Website.
(Images: Lisa Cox)