Basic design principles, how do you get started?
0
Written by Lisa on 22nd Feb 2012 in
Design Tips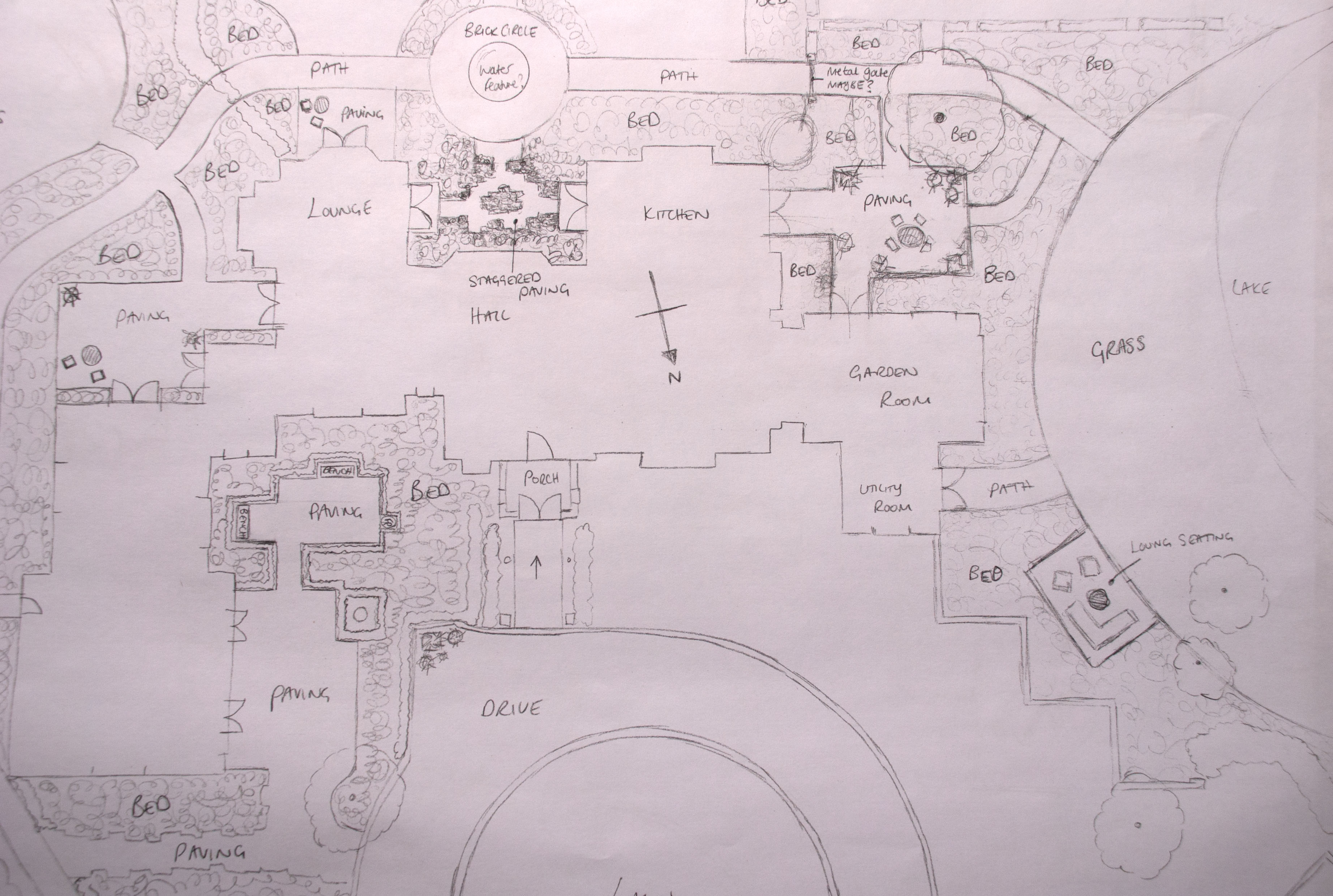 So many gardens are underutilised and undervalued.  If you think about it, most out of City gardens are at least as big as the whole floor space of the house and many are 2-3 times bigger, sometimes larger – it's absolutely crazy not to use the space!
A well designed garden that has been thought through and accommodates all the things you want to include in a considered way; the terrace, vegetable patch, utility area, lawn, BBQ, play area for the children, and the list goes on…has the ability to change the way you live, it's an extra room that you really should be making the most of.
Realising that you have a big chunk of space that you could use more effectively, and making the conscious decision to do something about it, is one thing, but how do you get started and how do you change your back yard into a space that you love to spend time in?  Understanding your personal style and what elements you want to include is the first step, but how do you move forward from a blank piece of paper and create a space that feels right and includes all the things you want it to?
The first and most basic garden design principle is to design the void, the open space.  If you're like me when I first dabbled in designing my own garden, the first thing I thought about when I approached the design was to work out where and what shape I wanted the flowerbeds.  What we actually want to do is design the elements that we want to include.
If you know you want a terrace and a lawn, it's important to design the shape and size of each – the flowerbeds should be the bit that's left over as once they're filled with plants you really won't notice if they're a slightly odd shape. What happens when you design the shape of the flowerbeds is that the garden elements you want to use and will actually be sitting and walking in will become the leftover bits and what you'll find is that the garden never feels right.
Think about designing your garden from the inside out and try to ignore the boundaries. Boundary fences, walls or hedges are simply marking out the shape of the plot, creating a space in which you are able to work.  Think of each garden element as a shape in their own right and you will quickly find that fitting them in that bigger shape, which is your whole garden, is actually quite an easy thing to do.
Later this week I will move you to the next stage…how do you want to move around the space?