My how to design your own garden workshop
0
Written by Lisa on 30th Apr 2012 in
Design Tips
Last weekend I ran my second Design Your Own Garden workshop at MakeMe Workshops in the Medicine Garden in Cobham.  This time I remembered to take my camera with me so I thought I'd share the pictures with you and tell you a bit about the workshop.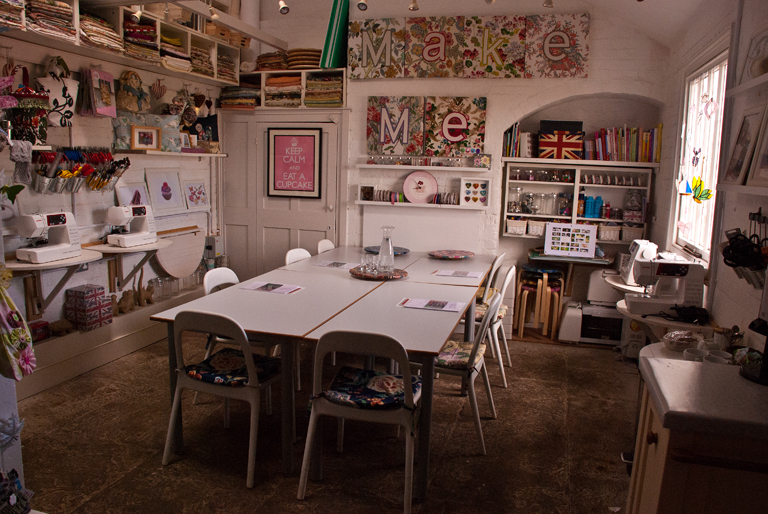 I arrived bright and early to set up the room and of course make sure the coffee was brewed (the important stuff!) and the workshop got going at 9.30am.  I had 4 people booked on for last week, 6 on the first, and both workshops were really friendly and intimate enough to be able to discuss things easily.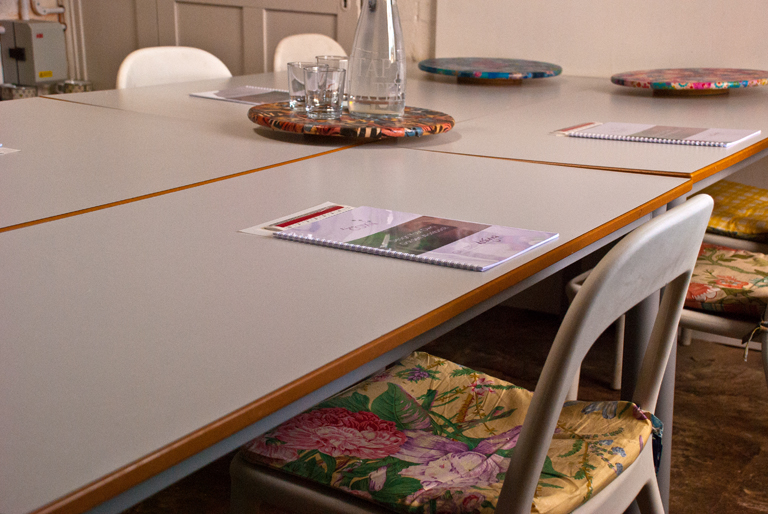 Each workshop attendee goes away with a workbook which provides notes on taking the brief, the relationship of shapes in design and plenty of space for them to take their own notes.
The morning started with a discussion about taking the brief, how mood boards can really help you to understand what your personal style is and how you can apply this to your own garden design. We also talked about creating the right mood – it's so important to think about how you want to feel when you're out in your garden.  We also talked through the questions they should be asking, both in practical and functional terms,  in order to be absolutely clear about which elements they want to include in their garden.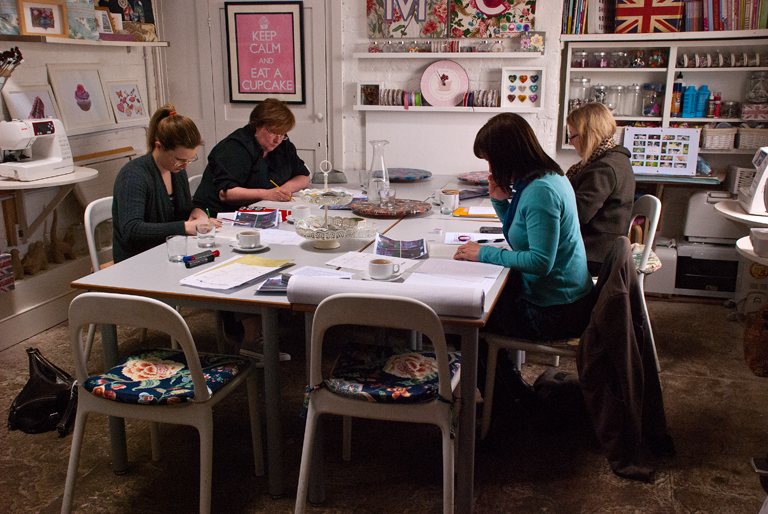 After we'd talked about the relationship of shapes  and gone through the basic design principles together, there was chance to put pencil to paper and have a go at designing one of my real projects.  We talked through the client brief and the survey and I provided photographs of how the garden looked when I first visited my clients.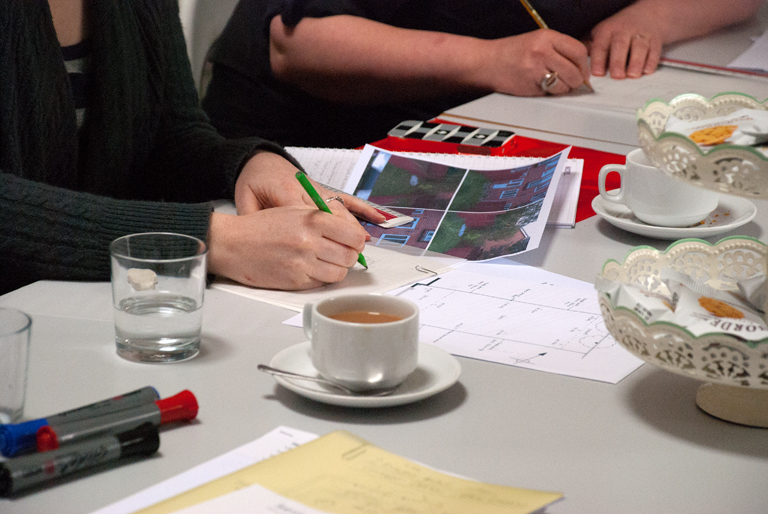 We talked about drawing things to scale and the importance of having an accurate survey of the site before you start and then they applied the skills they'd learned and started to design.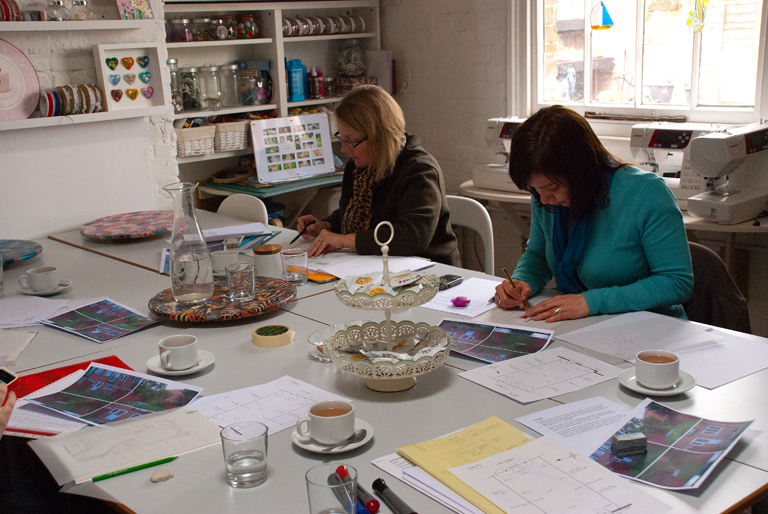 In just under an hour, everyone had produced a design which met the brief and applied the design principles that we had talked through earlier.  We then walked through each of the designs and critiqued them together.  When I was at college we did this for each of our design projects and it never failed to amaze me how different each of the designs were.  It was a really brilliant way to really learn the design principles as the feedback on each design was given in front of the whole group.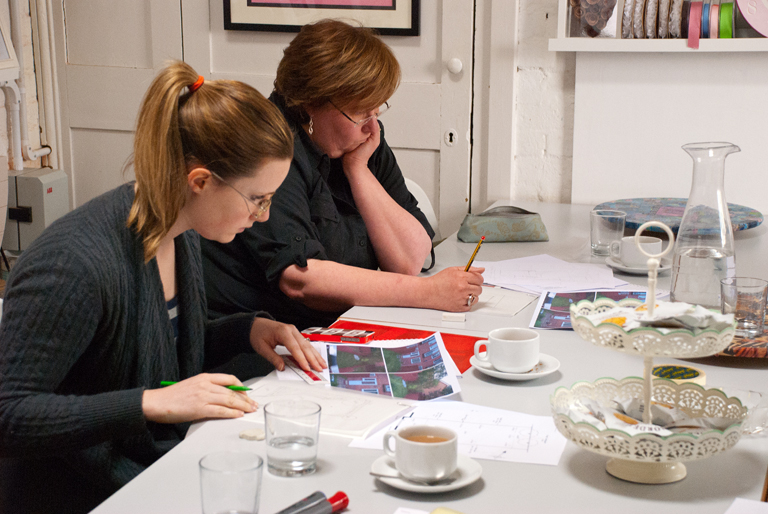 I then walked them through my design of the same garden and showed my concept sketches and the "after" pictures of the garden.  I really enjoyed both of them and I'm in the process of sorting some dates for future workshops so do get in touch if you would be interested in attending one.