Plans for small gardens – circles can be tricky beasts
0
Written by Lisa on 19th Aug 2014 in
Design Tips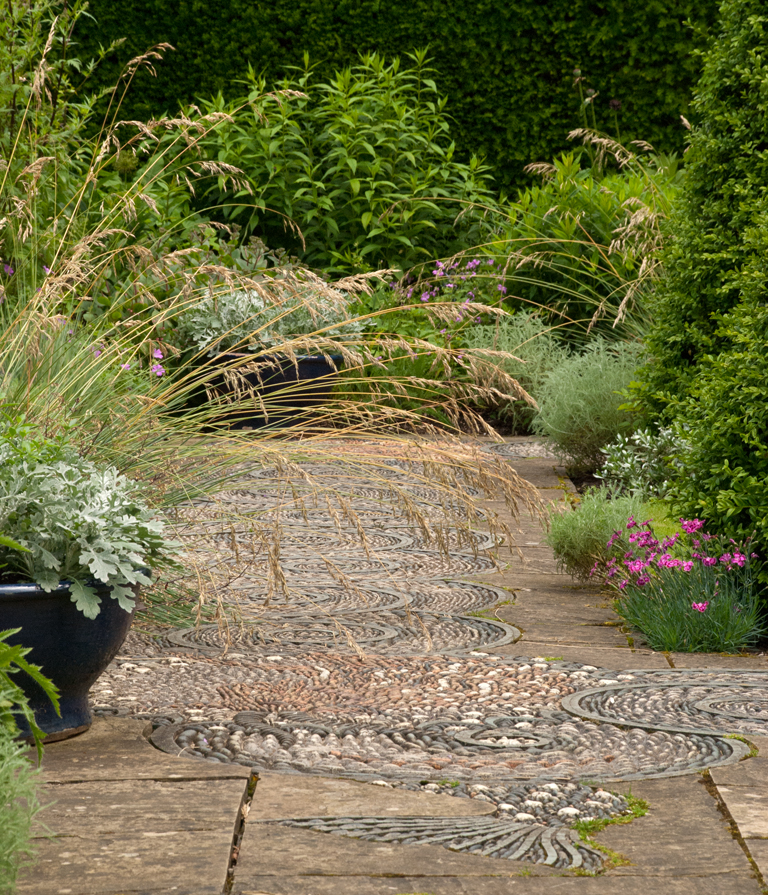 Small gardens are often more challenging to design because generally people want to fit in the same list of things they'd want if their garden was half an acre.
When space is tight and restricted you'll find it much easier to use a geometric layout as the shapes work so much more easily together and generally sit within the confines of the boundaries in a much more comfortable way.
It's also easier to link squares and rectangles whilst leaving enough space for planting.
Circles are trickier beasts, preferring not to be connected to other shapes.  There are ways to link them together, but generally you need a bit of space to allow them to work together harmoniously.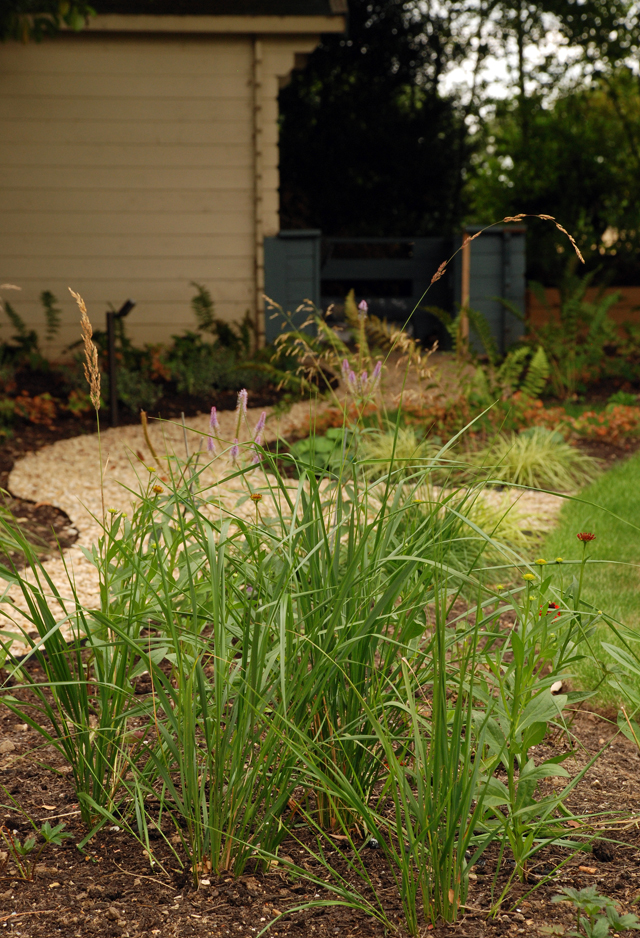 So what do you do if you prefer sweeping curves and don't want to see the crisp edges of a square or rectangular terrace?
Using the planting to bring an air of informality to a space enables you to soften the sharp crisp edges and create space that is much more free flowing. Make a conscious decision to allow the planting to spill over onto the paving and the curves and fuzzy edges will occur naturally.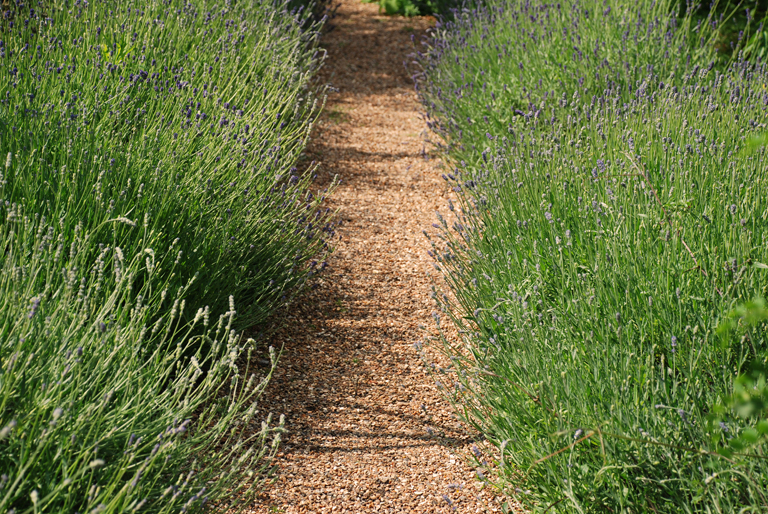 This can work really well on pathways too where you'd much prefer to see an informal walkway rather than a long and straight path. The only consideration if you're going this route is to allow a bit more width for the pathway so that when the plants do spill over, you're still able to walk along it without stepping on the plants.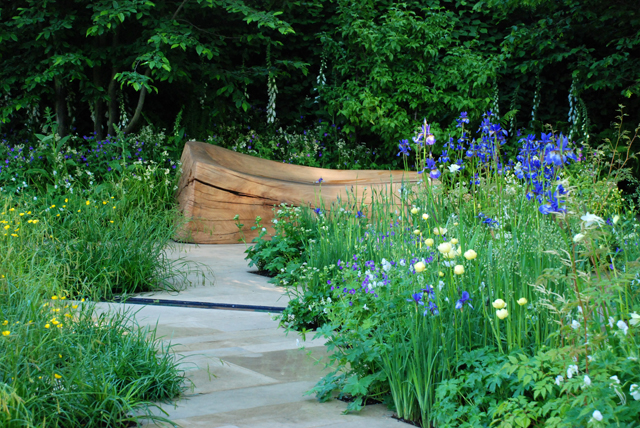 Lawns are slightly different as letting the plants spill over will just end up in dead patches of grass, but if you choose soft foliage and informal planting then it will have a less formal feel to it. Circular lawns can work of course, but in small spaces the curve is very tight and this makes mowing more than a bit challenging.
(Images: Lisa Cox)