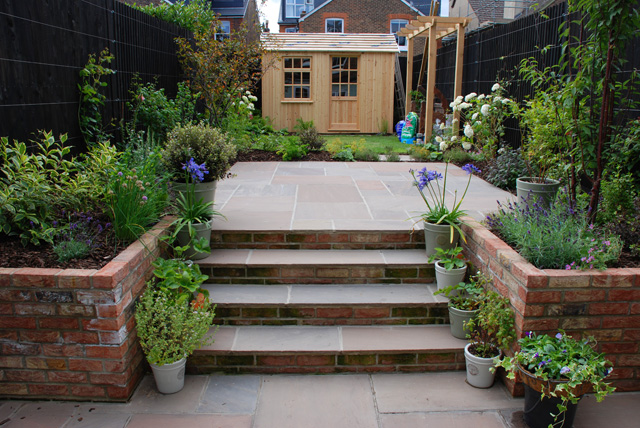 I couldn't wait any longer to share some of the images I took last week when I was planting the last bits at my Reigate project.
I met my clients, Karima and Simon, almost three years ago and it's been a long haul to get to this stage with a house renovation project in the middle and a move over to the UK from Egypt.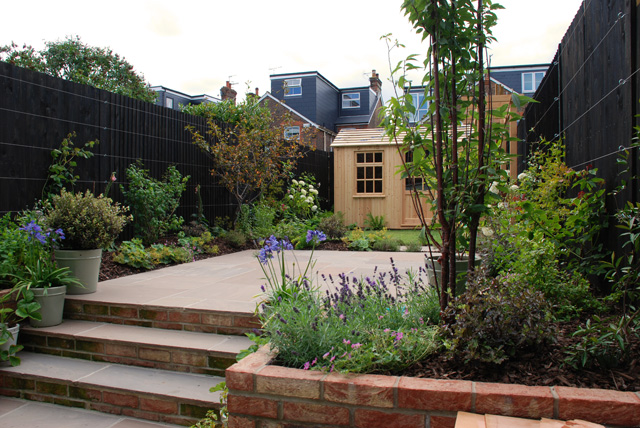 Jonathan Blackburn is there now finishing the summerhouse and he's also making some bespoke furniture, a bin store and bike storage so it's almost there, but not quite.
Rather than wait until it's all finished, when some of the plants be going over, I thought I'd share the snaps I took whilst I was there.  It obviously needs some time to fill out, but it's already put on some growth since I carried out the main planting back in early May.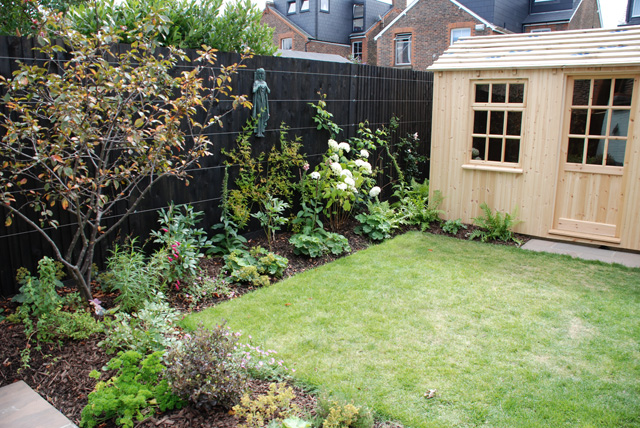 The best thing of all has been to watch how their children love to be outside.  They've moved from flat in hot, dusty and not very hospitable Egypt, to having their own garden and a safe place to play with their friends – the simple things in life have won them over.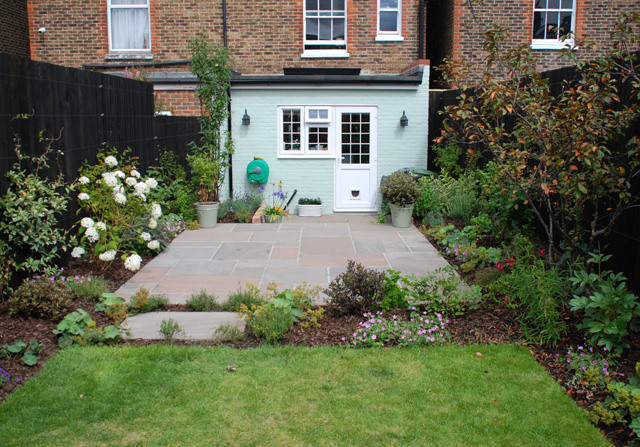 I can't wait to see it all finished – it certainly needs some furniture and the wheelie bins hidden, but I may have to wait until next summer to take some more pictures with the summer planting.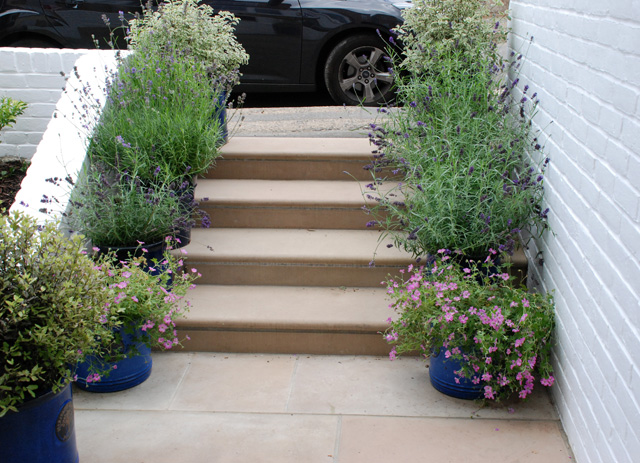 The front too is looking good.  The new steps have completely changed the entrance to the house, where before you stepped down almost on top of the front door.  This too needs some time to fill out, but it's certainly an improvement.
Here's a reminder of how it used to look…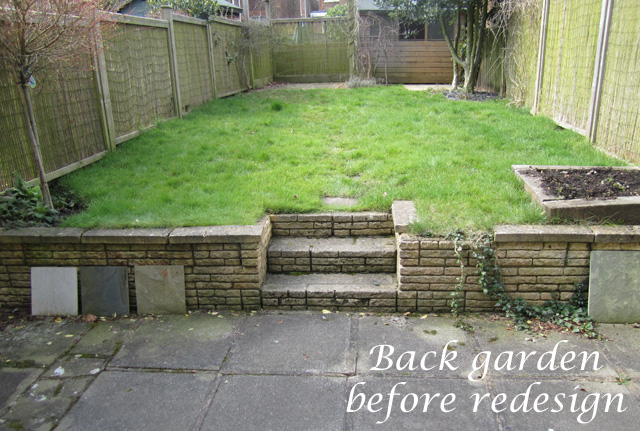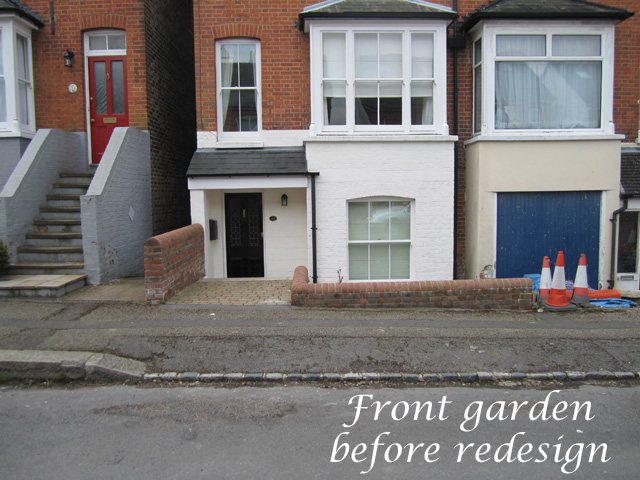 More pictures to follow when all the amazing timber work is finished!