Chelsea Flower Show 2012: The finished English Garden Joinery Stand
6
Written by Lisa on 21st May 2012 in
From the drawing board
It's Press Day at Chelsea Flower Show today and it's very exciting not only to be there before the show opens to the public, but also to be part of the show.  I spent a few hours yesterday with English Garden Joinery at the showground, putting the final touches to their show stand and I am delighted to be able to share the finished stand with you…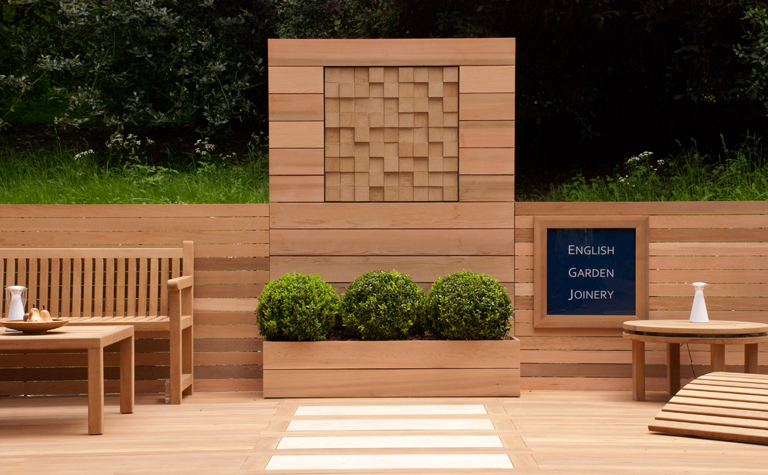 The star of the show has to be the rocking lounger that they are launching – it's not only beautiful and elegant but it's really comfortable and I think it will attract a lot of interest throughout the week.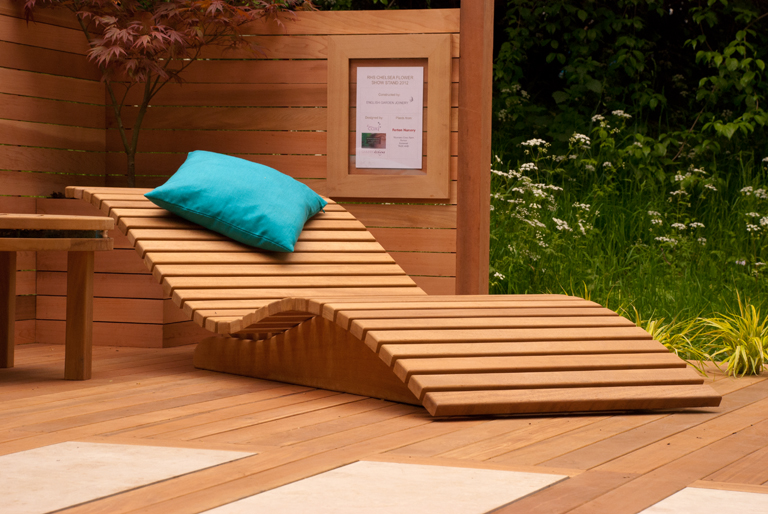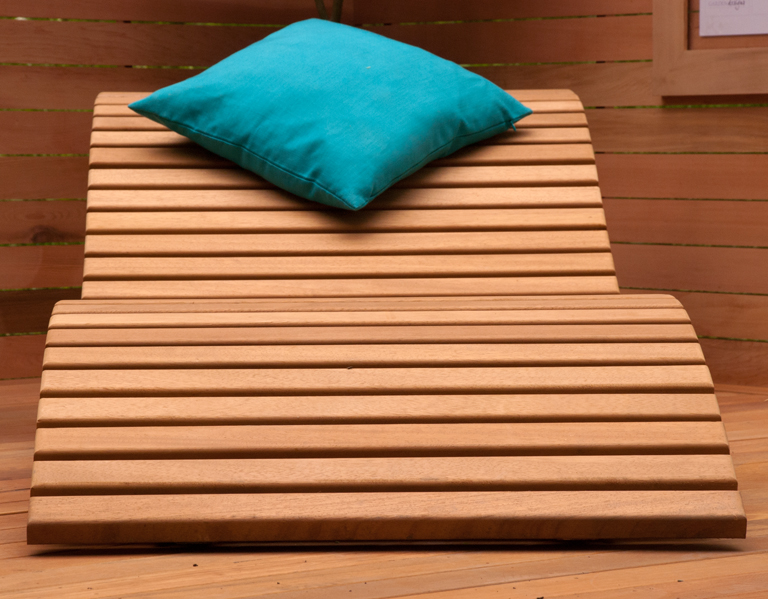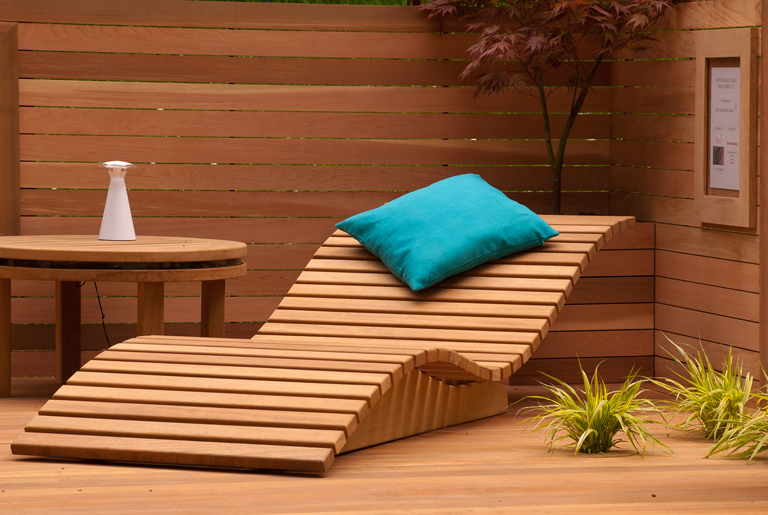 The plants coming out of the deck are set into rings.  We have used Hachonekloa macra 'Aureola', an ornamental grass which forms hummocks of vivid yellow and green striped foliage.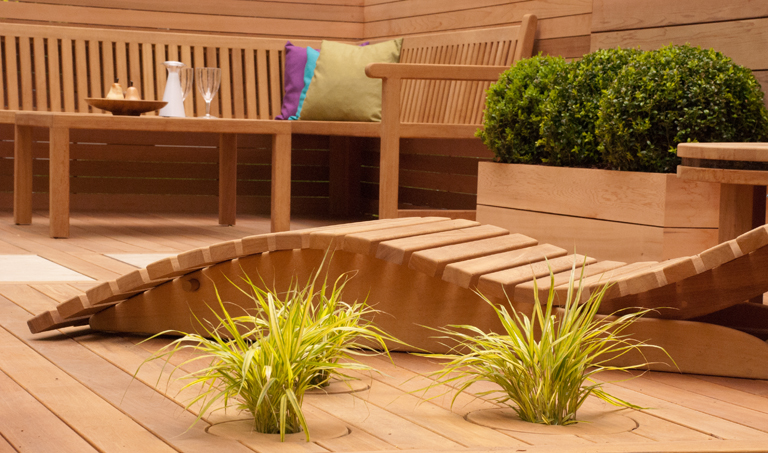 The other main feature of the show stand is this corner bench which, although it looks quite conventional, you'll notice doesn't have a leg in the middle corner.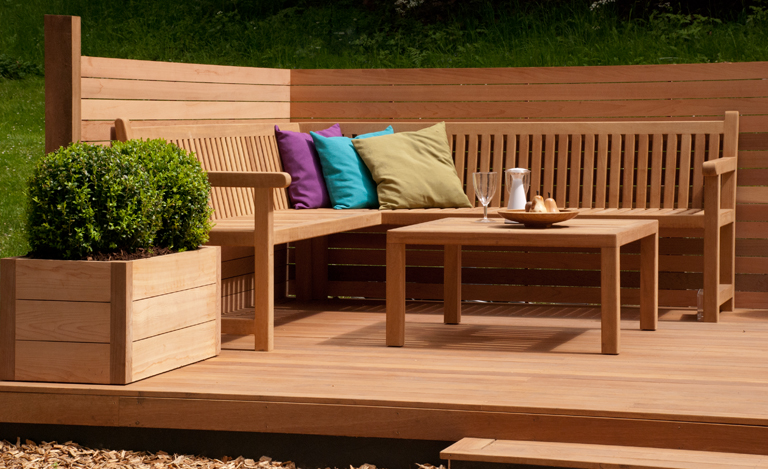 The planters are free standing and can made to any dimensions.  We chose box balls because they are both sculptural and contemporary without detracting from the timber elements of the stand.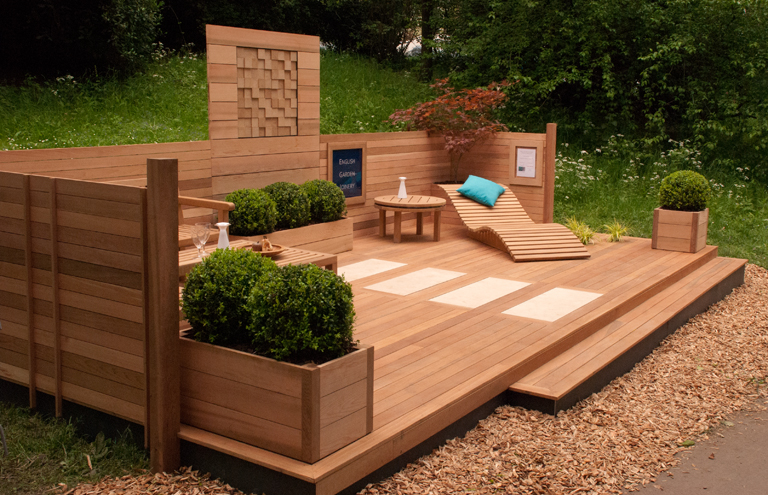 The stepping stones are constructed with sawn Jura Limestone as we felt that this would contrast well with the decking whilst enhancing the overall look and feel of the stand.  We really wanted it to look and feel like a garden and I think we have achieved this, we've certainly had some great feedback from the other exhibitors at the show.
If you'll be visiting the show this week, do come along to the stand and say hello, we'd love to see you.  We're at stand no. SRW4 in Raneleigh Gardens.
6 Responses to "Chelsea Flower Show 2012: The finished English Garden Joinery Stand"