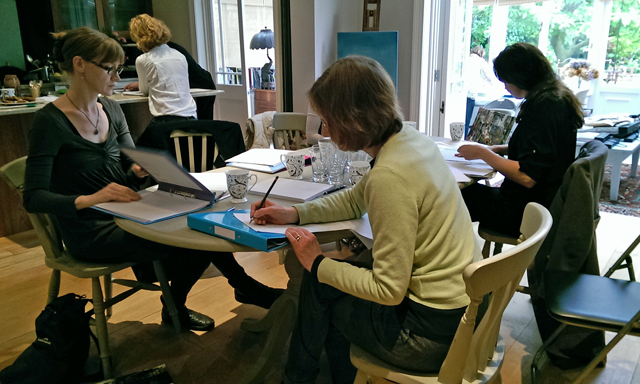 Yesterday was week 2 of my Create Your Garden course at The Decor Cafe in Putney, which I'm running with friend and fellow garden designer, Sarah Speller.
Last week, as you may remember, we concentrated on style and each member of the group put a mood board together to help them to establish what sort of garden they'd like to create.
We also packed them off with some homework which included considering and answering a series of questions which would enable them to create a design brief.  We also gave them notes about surveying their own garden which ideally they would carry out before week 2 and bring to the session along with some images of their garden.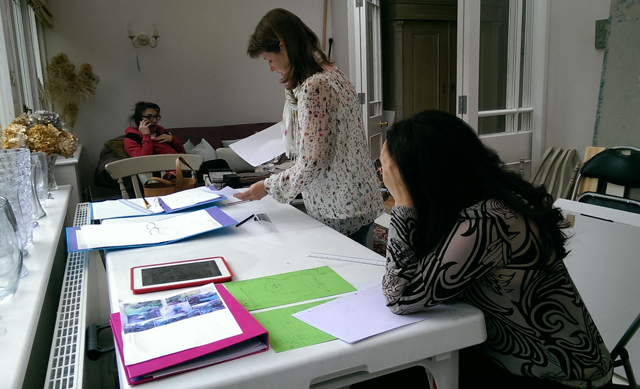 We kicked off the day with a lesson in basic design principles where we worked through a simple design together and hopefully took the edge off being faced with a blank piece of paper.
But much of the morning was spent actually designing and Sarah and I were able to spend 20-30 mins with each person talking through their ideas and helping them to get started.  It went really well and there were some great gardens starting to emerge.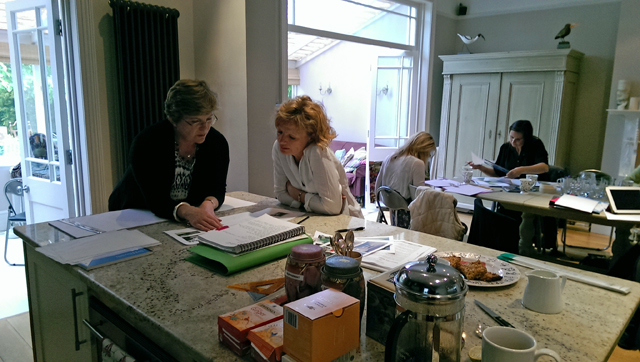 Facing a blank page is often so difficult to do…even we seasoned designers are sometimes slow to get going.  But the important thing is just to get started – put pencil to paper and soon the design starts to emerge.  Try different ideas and options and you'll get there eventually – it certainly doesn't matter if you scrap the first idea and change direction, that's all part of the design process.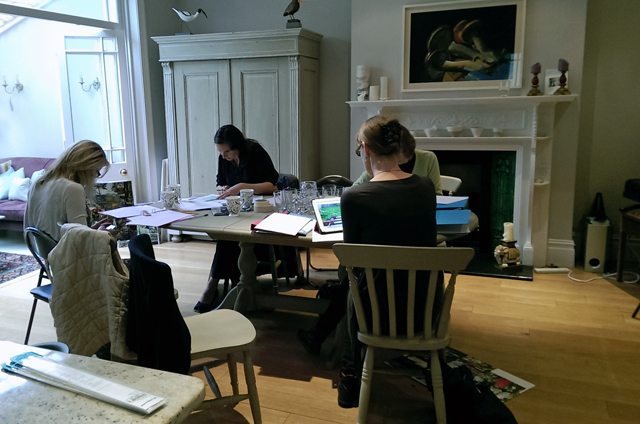 We're so looking forward to week 3 when they will have had chance to work on their designs a bit further.  We'll then be talking about materials, how to start thinking about planting  and all the finishing touches that will bring the whole design together..
(For more details about the workshop, please refer to The Decor Cafe Website and if you're interested in reading more about week 1, you can find that here)