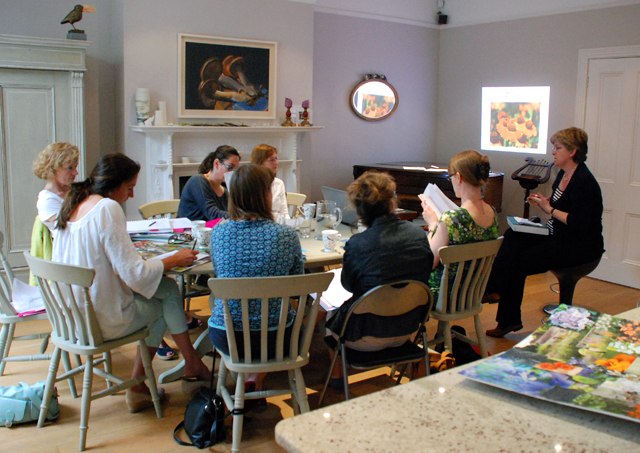 In the midst of the RHS Chelsea Flower Show last week I ran the final week of my Create Your Garden course at The Decor Cafe in Putney, with fellow garden designer, Sarah Speller.
We really enjoyed the course and are thrilled with the feedback we're received from the people who attended who found it really helpful to have time between each session to work on their plans and come back to us with questions.
Having covered how to take a brief and pull together a mood board to define your personal style in week one, we moved on to getting started with the actual design in week two.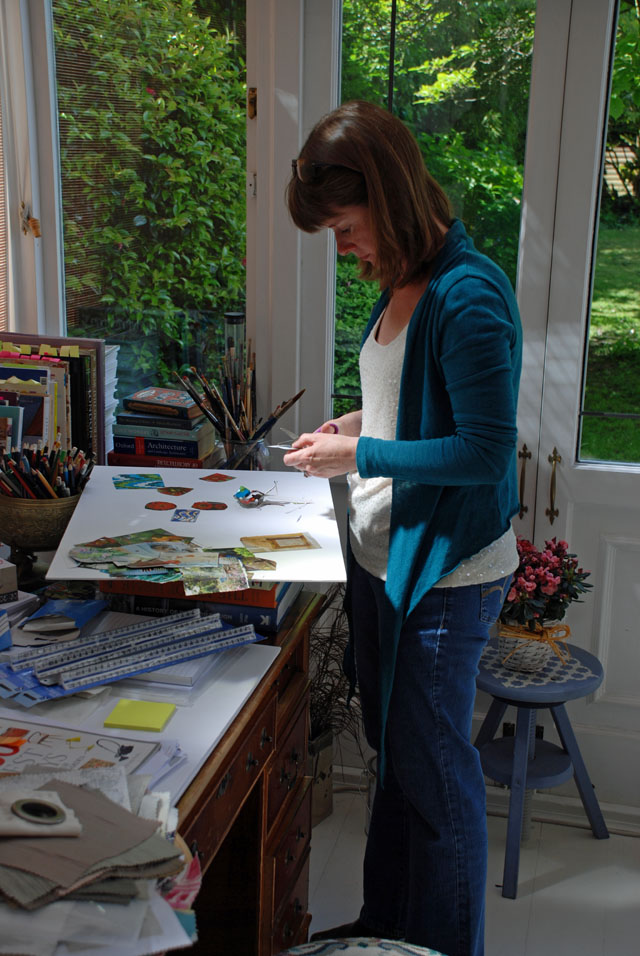 We looked at the basic design principles and how these can change the look and feel of a space.  There was plenty of time to get drawing and also to have some one-to-one time with Sarah and me to help get things started.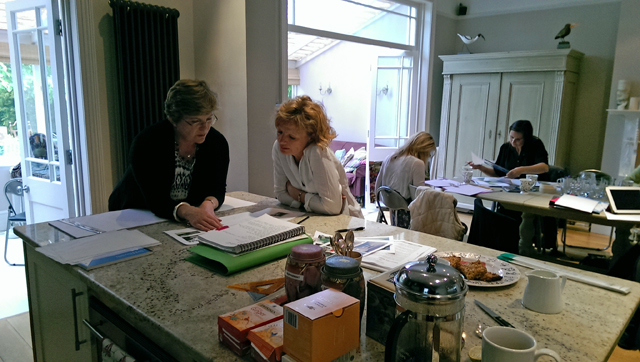 Last week we started with a session about hard landscaping materials, how to choose them, how much they cost, where to buy them and we brought in lots of samples and brochures too.
It's so important when you're choosing materials that you get chance to look, touch and see them in the environment that they'll be in eventually.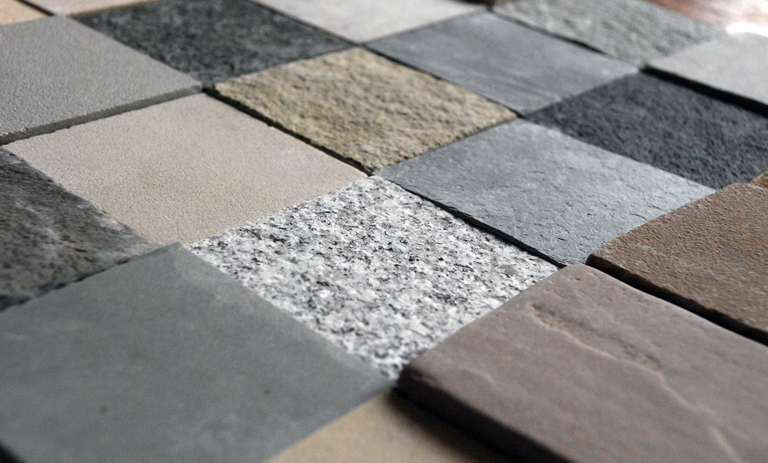 They must fit with your personal style and the style of the house and garden, but they must also blend well with the colour of the house in all weathers. Sometimes they can change quite drastically in appearance when it rains.
We also touched on planting design in this session which included different planting styles, information gathering about the site and how to start tackling the planting design.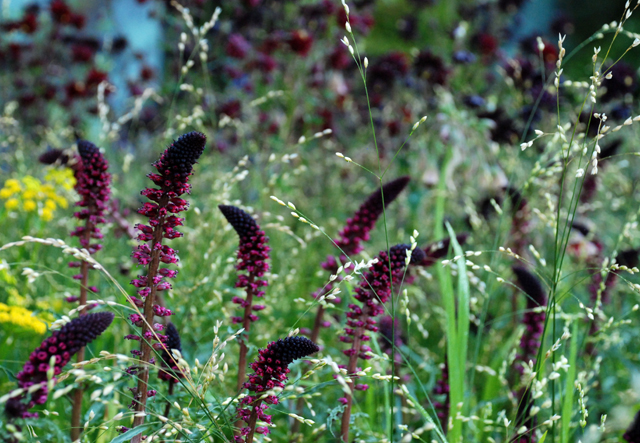 Planting is such a huge topic and there's a lot that goes into a planting plan, so we've decided to run a follow-up "Designing with Plants" session which will cover the subject in more detail and allow people time to get started and spend some one-to-one time with Sarah and me.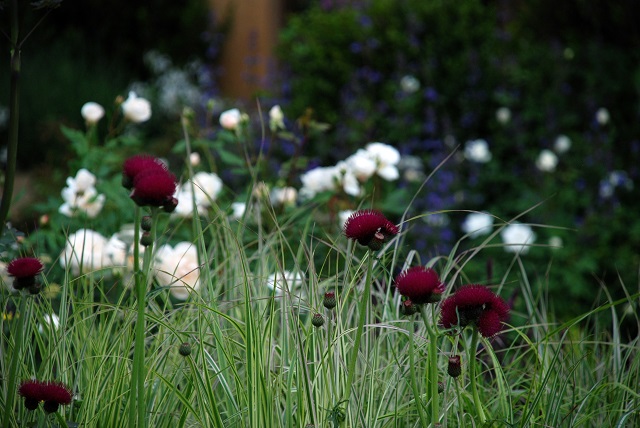 How designers approach a planting scheme is often very different to the way a gardener would.  We think about shape and texture and the overall look and feel of the garden before we start thinking about actual plants.
We plant in drifts and groups and generally choose plants based on performance and overall impact, rather than because they have an amazing detail on the petals of the flower.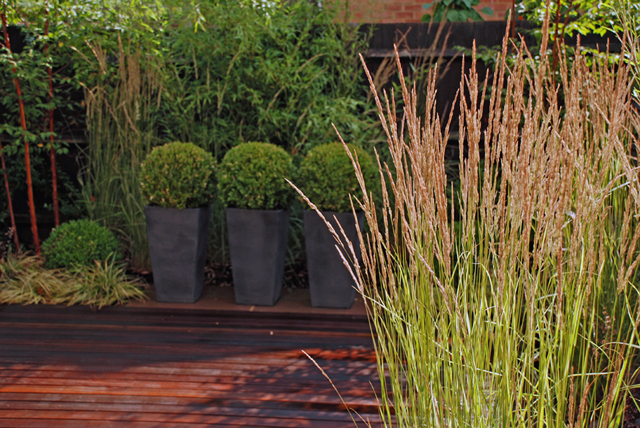 The Designing with Plants session is planned for Tuesday 1st July.  You don't have to have attended the Create Your Garden course to attend.  For further details and to book, please go to The Decor Cafe website.