From the drawing board – Concept design and sketches for a London town house
2
Written by Lisa on 4th Jun 2015 in
From the drawing board
Although I'm now living a fair distance from London, I've been working over the past few months with a client in Chiswick.  After an initial visit to site when I was up in London earlier this year, we have been liaising remotely and it's working really well.
I thought I'd share the concept design and sketches for the back garden.  This is how the garden looks now…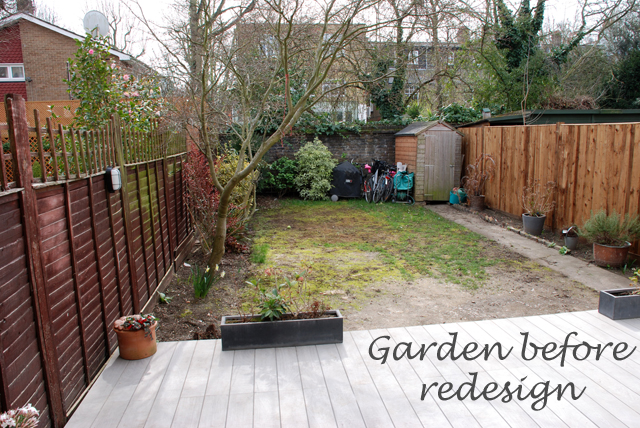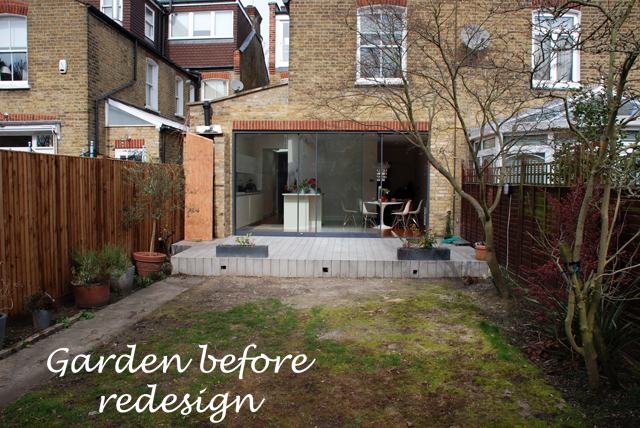 It's a standard rectangular box really.  The terrace was installed when the building work on the house was done recently so this will stay.
The layout of the new garden is geometric and simple to tie in with the contemporary feel of the new kitchen.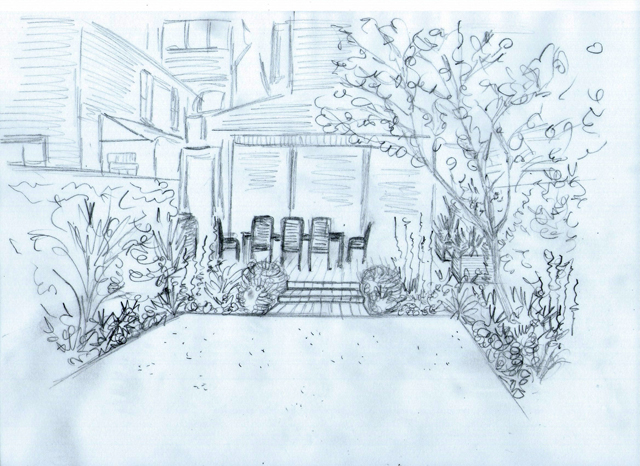 But my clients want to bring some life and softness to the planting – they love the essence of an English garden so they wanted to bring an air of this to their own garden.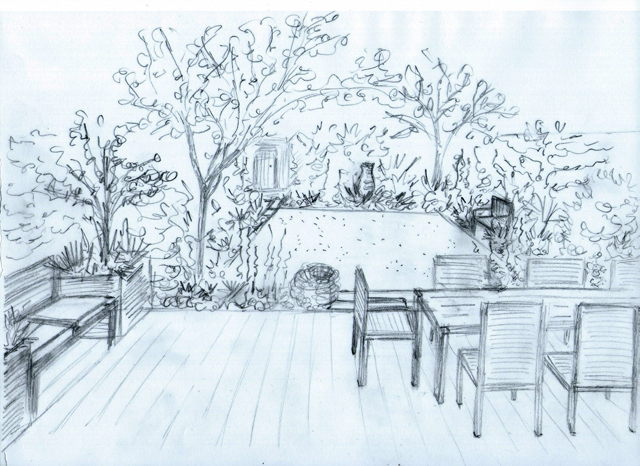 The depth of the terrace is a little small so we will use artificial turf for the lawn which will create an additional entertaining area if they have a lot of people over.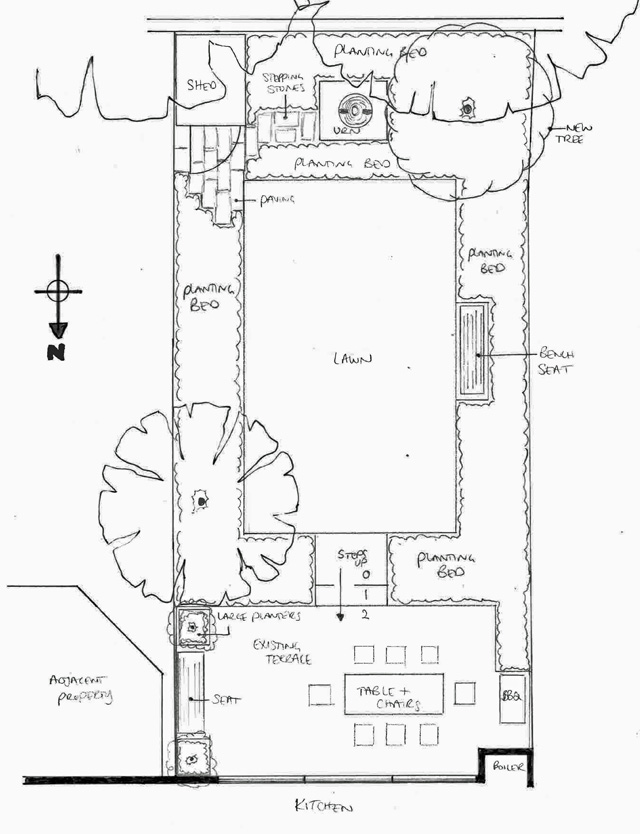 I'm now working on the final drawings and the design has tweaked a little, but I'm looking forward to seeing the completed garden…some time in the Autumn hopefully.
2 Responses to "From the drawing board – Concept design and sketches for a London town house"