From the Drawing Board: Construction has started at my project in Leatherhead
2
Written by Lisa on 5th Apr 2013 in
From the drawing board
The construction phase started at my Leatherhead project on Tuesday.  I'm really excited about this project because it's quite a sloped site and the new design will make it much more usable.  The clearance work has almost been completed and the machinery arrived yesterday so work will start today setting the new levels.
Here's a reminder of how it looked when I first met my clients…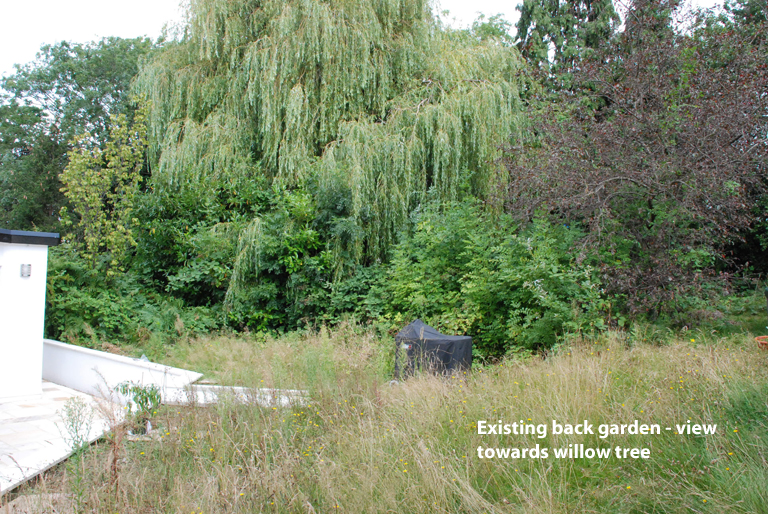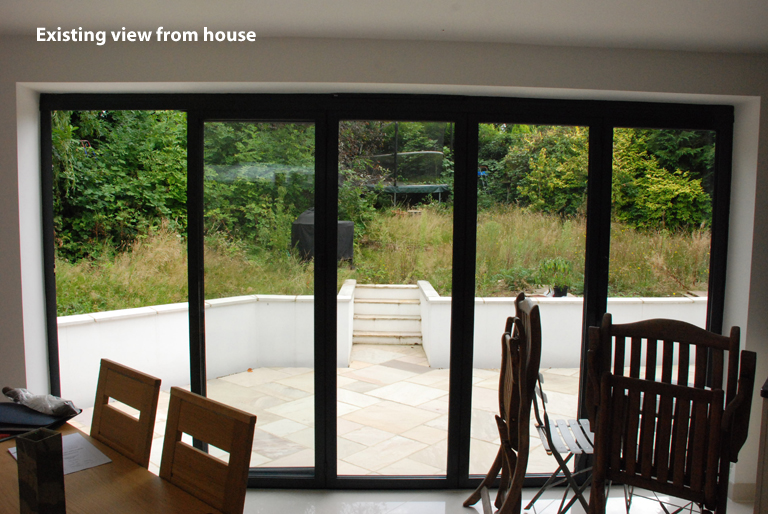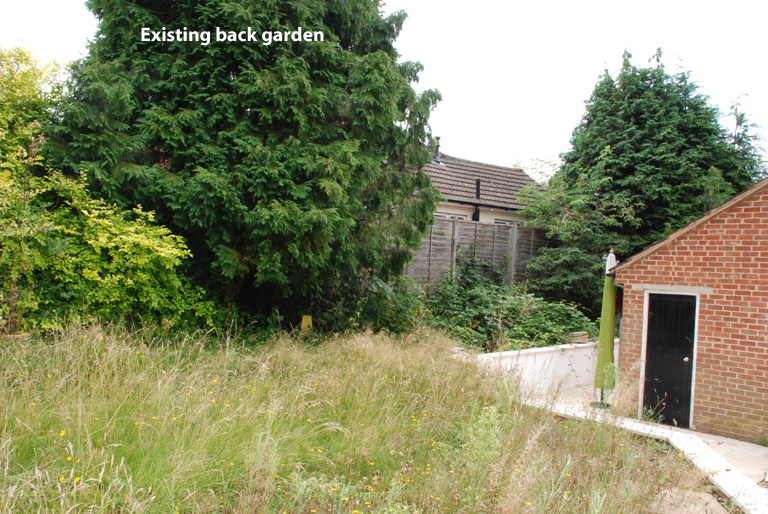 Pretty overgrown and very difficult to see the scope of the garden.  So, now that the clearance work has taken place you can really see how large the plot actually is.
The weeping willow was also pruned during the winter but it will soon fill out again – it looks a bit bare because the leaves have come back yet.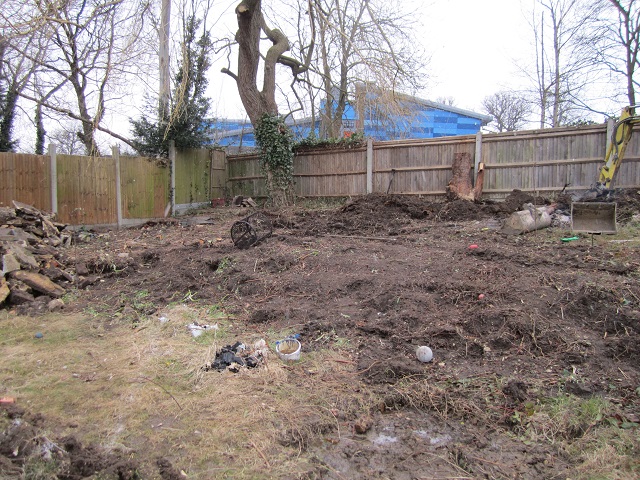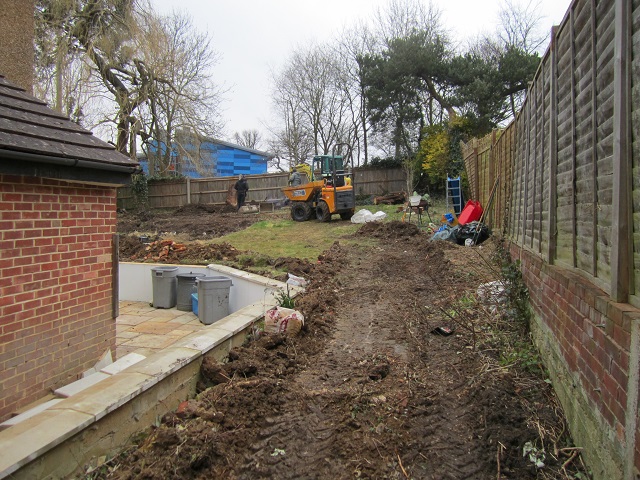 The school behind is a bit of an eye sore but the large conifer that was screening this view originally was not only swamping the gorgeous willow tree, but also taking up around 5 metres of the garden.  It doesn't help that there aren't any leaves on the trees, but we do have plans to put in some screening plants that will cover it up eventually.
Taking out the other leylandii has also helped to bring more light into the garden and open it up.  We have plans to plant some more ornamental trees which will add height without blocking out all the light.
So, I'll leave you with a few images of how it will look when it's done.  The build should be relatively fast because we're using simple retaining structures for the changes in levels and I am hoping to plant at the end of April.  Now all we need is a bit of luck with the weather – it was snowing yesterday afternoon!
2 Responses to "From the Drawing Board: Construction has started at my project in Leatherhead"