From the drawing board: New garden for a client in Richmond
0
Written by Lisa on 5th Dec 2014 in
From the drawing board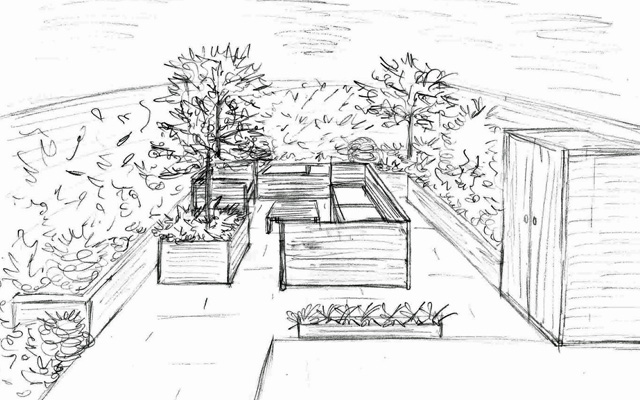 I wrote a blog post last week about tackling really small gardens which was triggered by a project I've been working on in Richmond.
I presented the final drawings at the weekend so I thought it would be nice to share the final designs with you.
The back garden concept sketch is above with the initial design idea and although the essence of the design has remained the same, I have made some small tweaks to the design.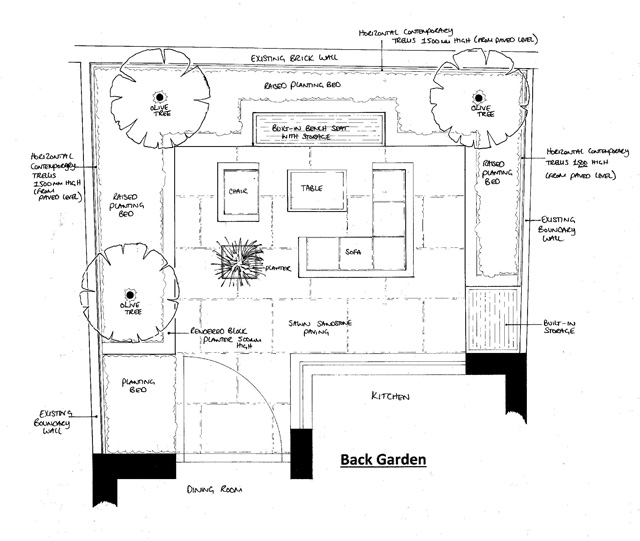 The integral bench seat within the raised planting beds will have hidden storage underneath.  In small spaces it's important to be a bit creative when you consider storage.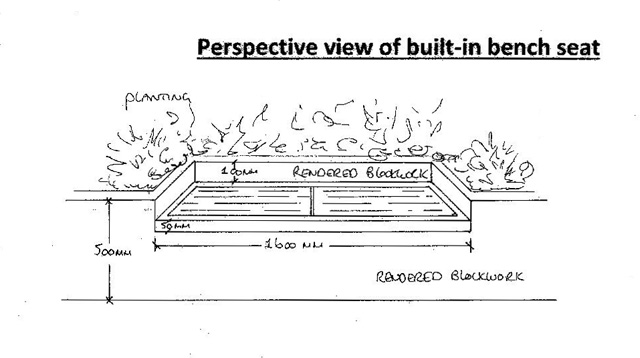 Two of the existing brick walls need a bit of repair work, but the end wall in particular is really quite beautiful – well it will be once it's been re-pointed.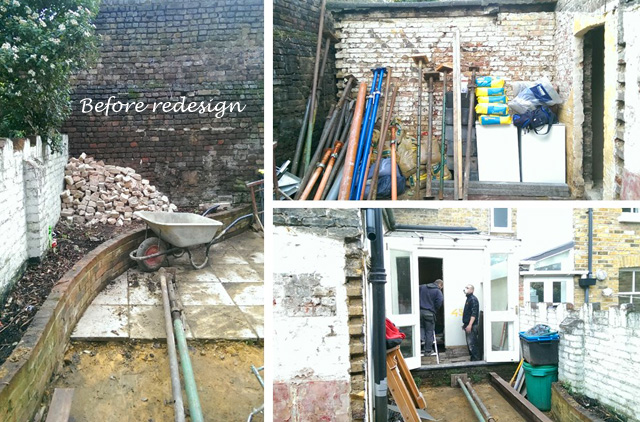 The left had wall isn't very pretty, but it will be hidden behind some contemporary trellis which continue around the garden to create a contemporary courtyard feel.
The front garden is even tinier, just 1.2m deep and the white picket fencing just doesn't really enhance the front of the house at all…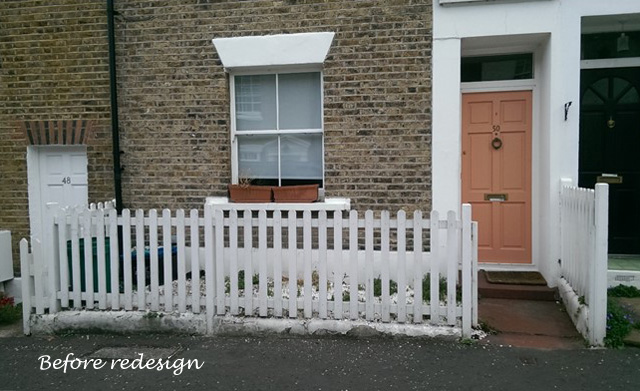 This is my initial concept sketch…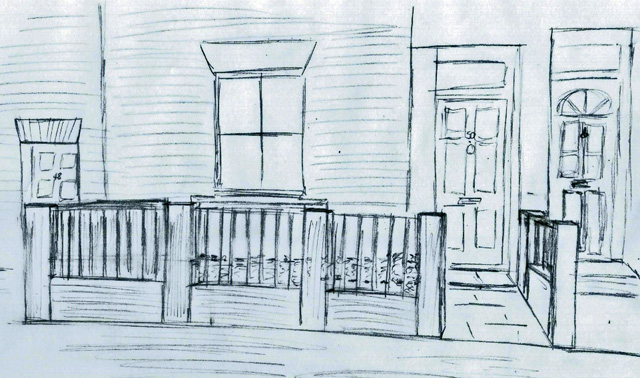 The brick wall and railings will really smarten things up and give it a town house feeling.  My original design allowed for low planting on the inside of the wall, but I have now tweaked the design to make it simpler and to provide space for a functional and attractive bin store.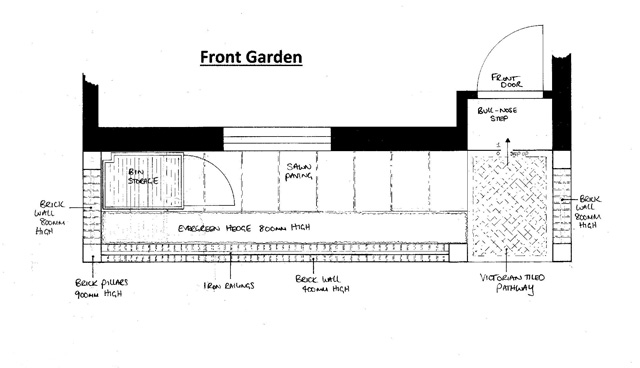 You'll see that I've taken out some of the pillars in the wall.  It just felt too "busy" – simplicity is key, especially in a small space.
The house building project is well under way now so we're looking to build the garden in the early part of next year.  The garden has already been cleared by the builder so it will make for a quicker job and hopefully tidier one too.  I'll keep you posted!