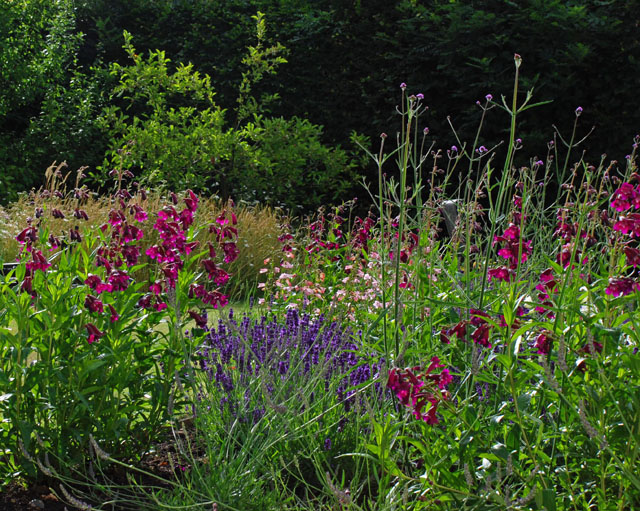 It's been a while since I blogged about some of my projects.  I've been busy planting over the past couple of months and because of the challenges that the growers have had to face this year, I've had to plant in phases as and when the plants have become available.
I'm now looking forward to visiting each to take some photographs and of course I'll be sharing the finished gardens with you too.
The first I am going to feature is my project in Oxshott which started last year.  It's hard to believe, as I sit here with all the doors and windows open trying to keep cool, that it hardly stopped raining over the winter months.  The rain caused no end of challenges throughout the build phase of this project but we got there in the end and only last weekend my client hosted a garden party to celebrate moving back into their house.
Here are a few pictures of how it looked before…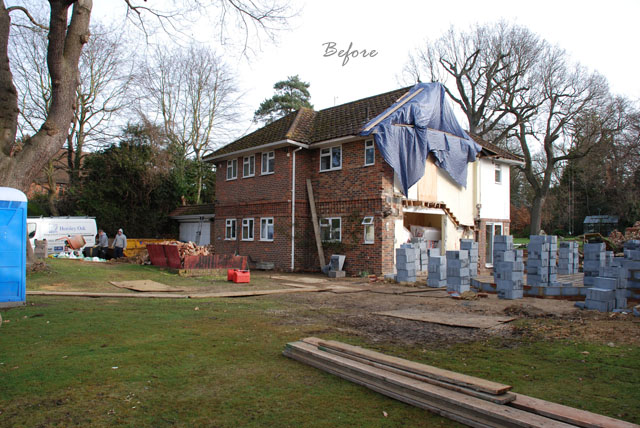 It was pretty much a blank canvass really and because the house has been renovated as well it feels like a completely different place now.  This is very much a family garden and right now there are cricket nets, goal posts and trampolines in full use. I need to go back and take some more pictures, but for now I'll share what I took last week.
The wildflower meadow and planting near the house has come on in leaps and bounds over the past month.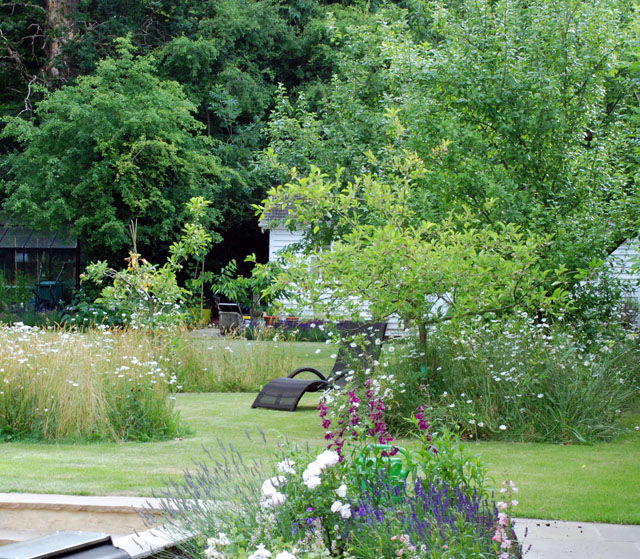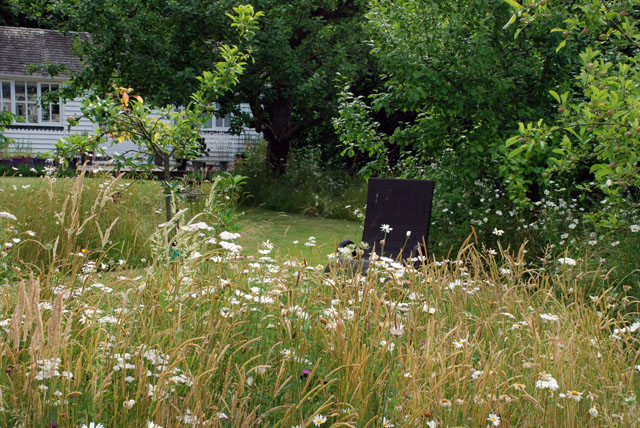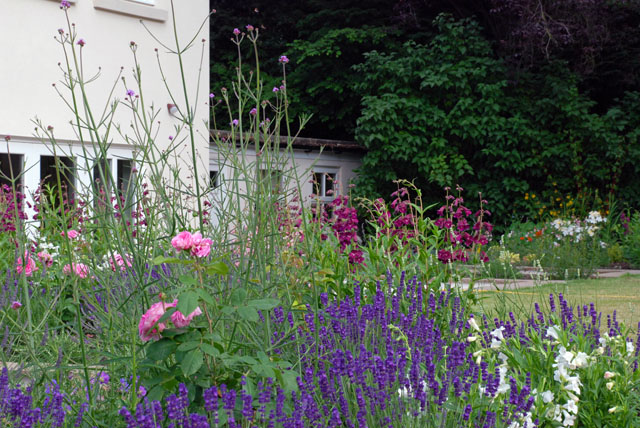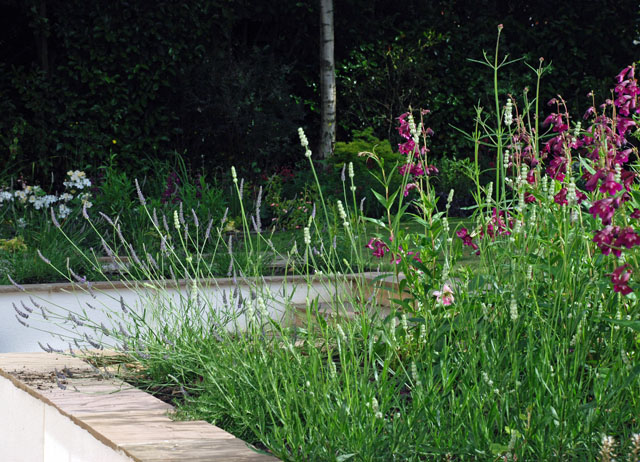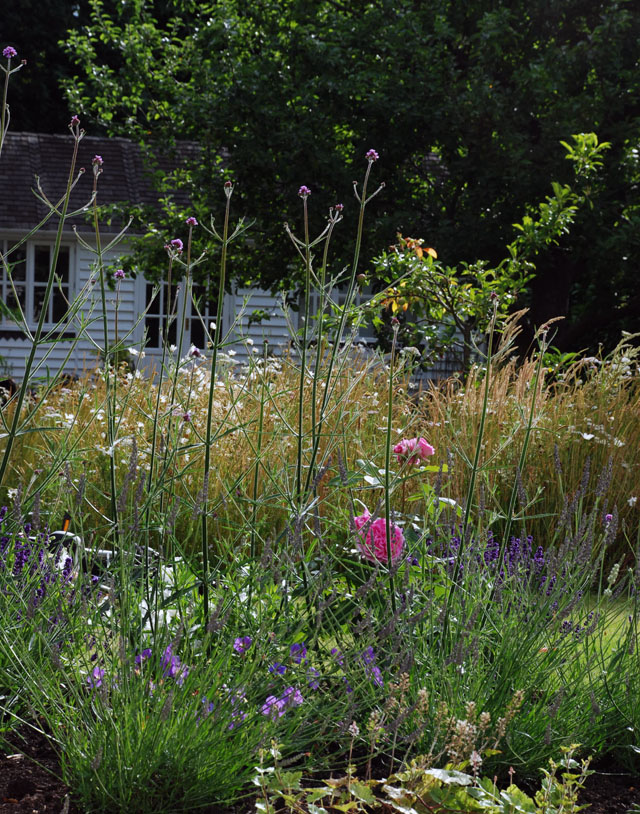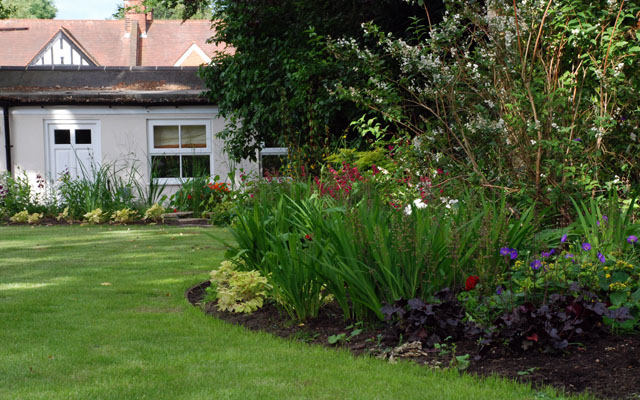 And you might remember the blog post I wrote about the instant hedging which was supplied by Practicality Brown.  Now that it's come into leaf it looks as though it's always been there…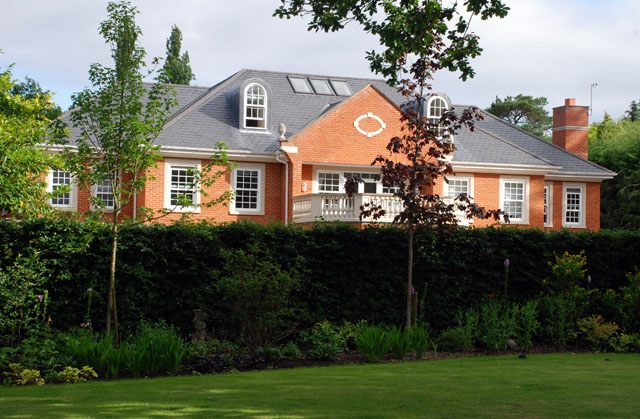 The front garden has undergone a transformation too and I've got a couple of pictures to show you of the planters and beds near the house.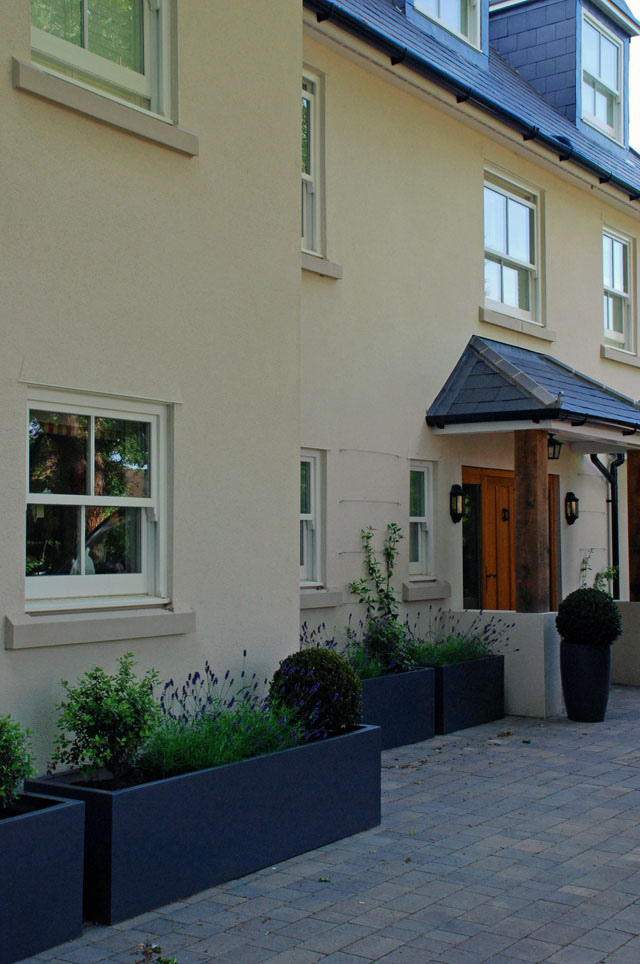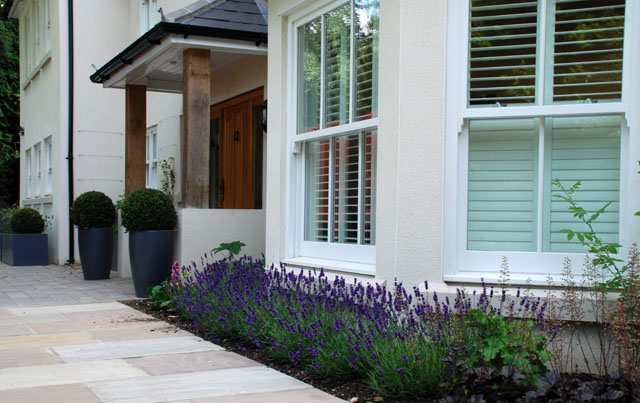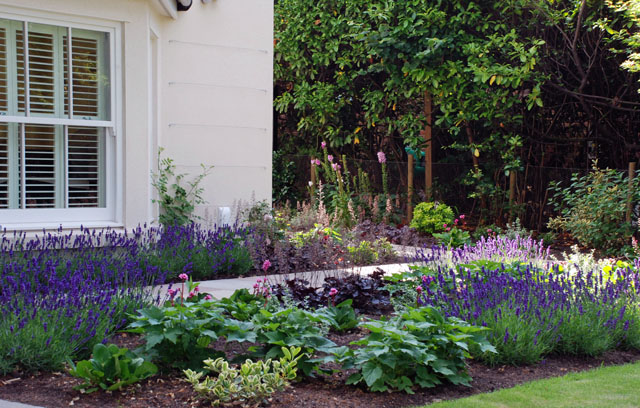 That's it for now but I'll be sure to share some more pictures with you when I've taken them.
(Images: Lisa Cox)
2 Responses to "From the drawing board: Oxshott garden all finished"