From the drawing board: Sutton garden 2 months after planting
4
Written by Lisa on 23rd Jun 2012 in
From the drawing board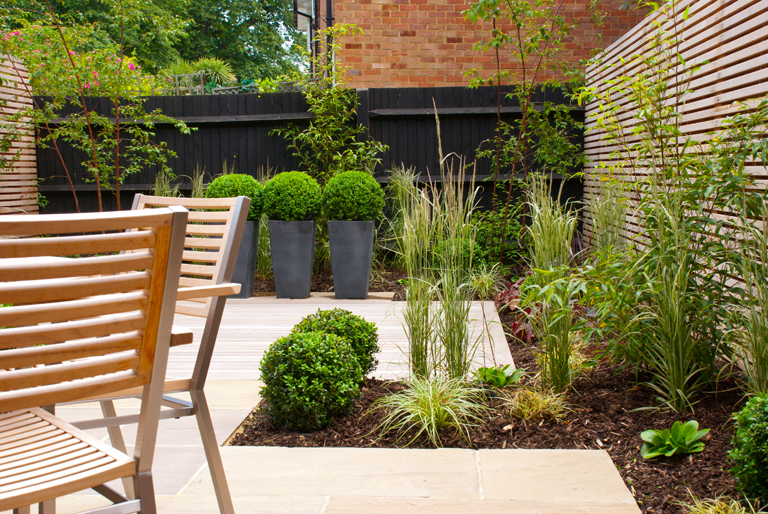 I went to visit my project in Sutton this week, to check on the planting and see how things are progressing.  I can't believe how much everything has grown since it was planted in April, it already feels more like a garden.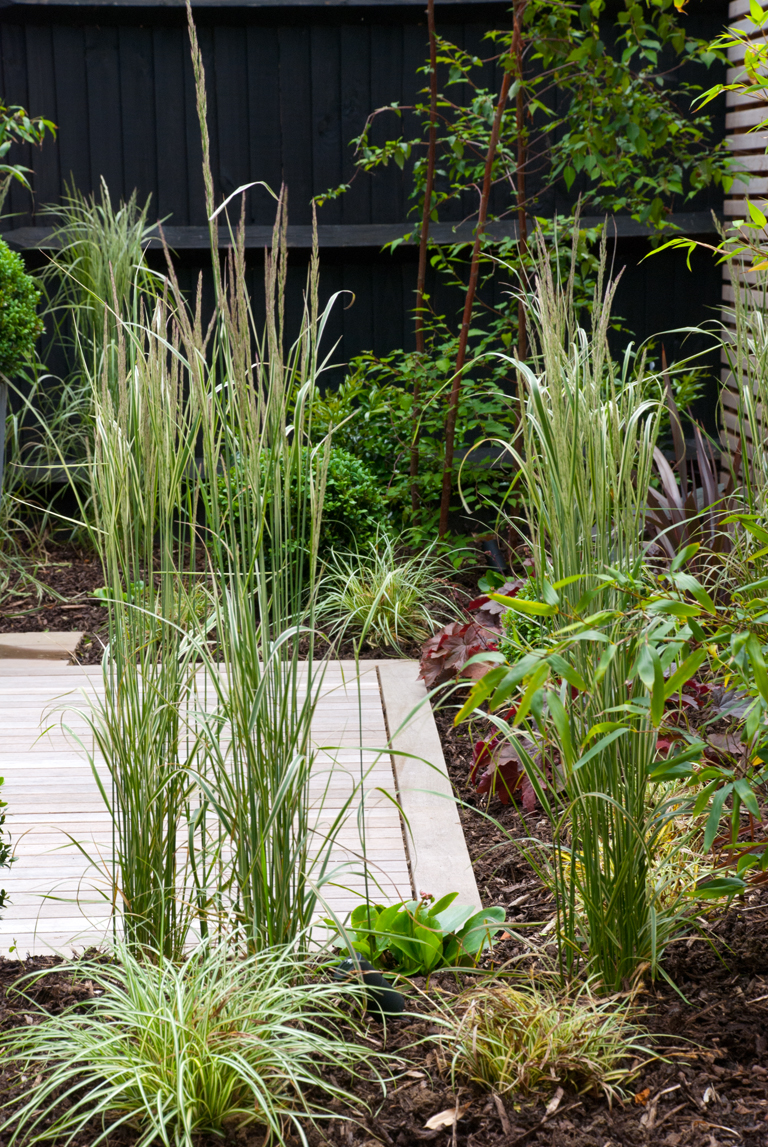 The grasses have really come on since I was last there a few weeks ago – they still need time to fill out and clump up, but already they are giving some height to the planting.  Grasses are great because many varieties can provide height without blocking out the view.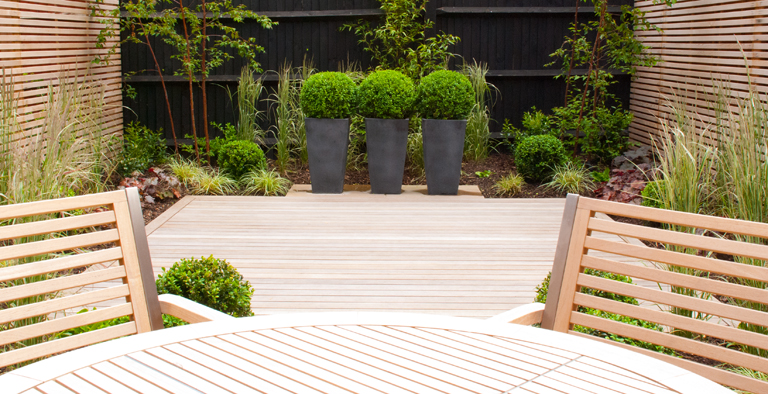 The box balls have also put on some growth and have already been given a trim to keep them in shape.  The beauty of the planting in this garden is that it's all evergreen so there'll be interest and structure all year round, even when the trees lose their leaves.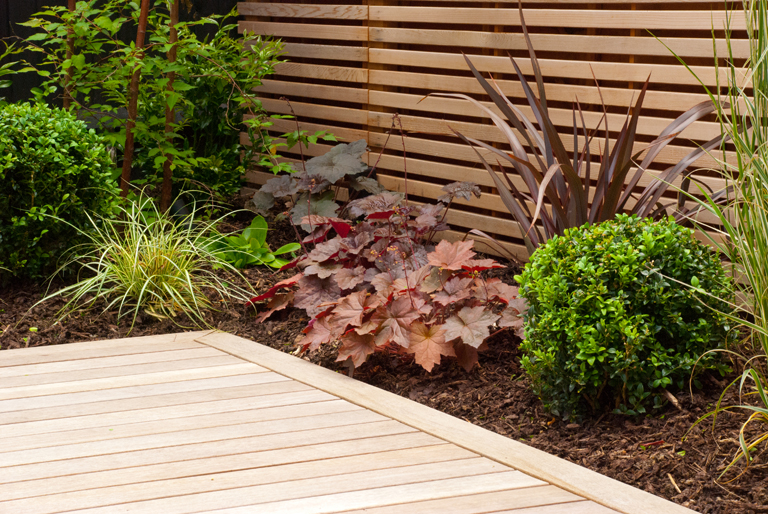 Probably the most significant growth has come from the Heuchera which have really filled out and are coming into flower.  They're such easy plants to grow and easily be divided later if you have any gaps to fill.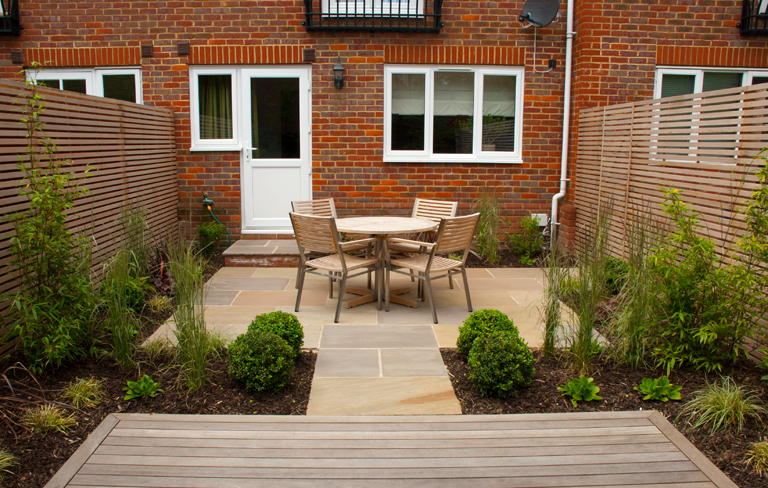 There's a skip on the driveway again so I didn't take any photographs at the front, but the lavender hedging is coming along nicely and will be in flower very soon.  The light and size of this garden make it tricky to get great photos – I think I might have to get up at the crack of dawn to get the best light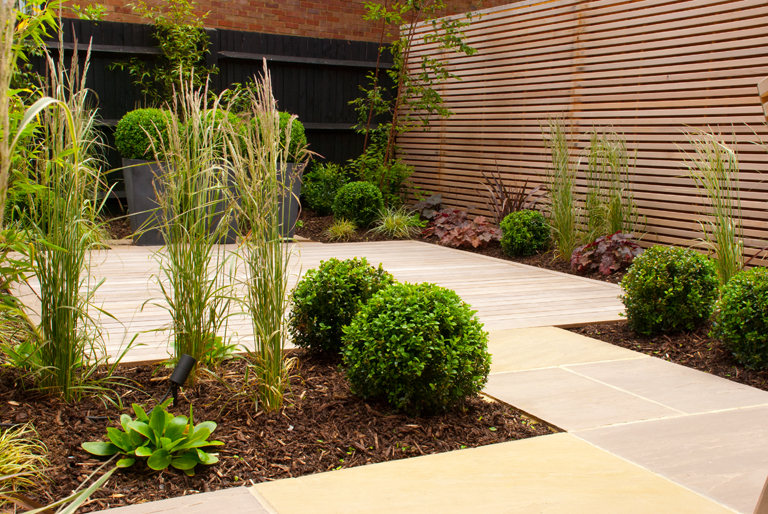 I hope you see the difference that 2 months of rain has made – here's a reminder of how it looked 3 weeks after planting.
4 Responses to "From the drawing board: Sutton garden 2 months after planting"