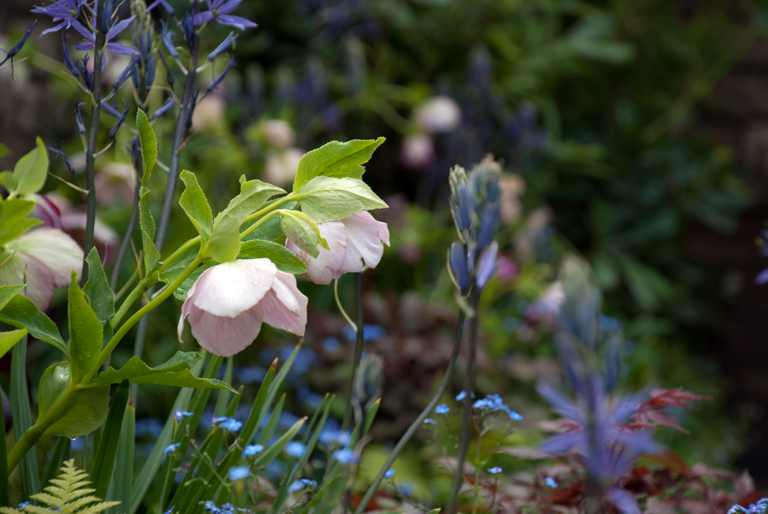 Well it's been a challenging month in the garden world with most of the water companies in the South East imposing hosepipe bans at the beginning of April but that's another story for another time and, fortunately, because my Sutton client had a drip-feed irrigation system installed, we were still able to plant up the garden.  I didn't finish the planting until 8.30pm so it was too dark to take photos, but I am going back later this week to take pictures and will of course share them with you then.  Ironically of course the irrigation system hasn't really been needed yet!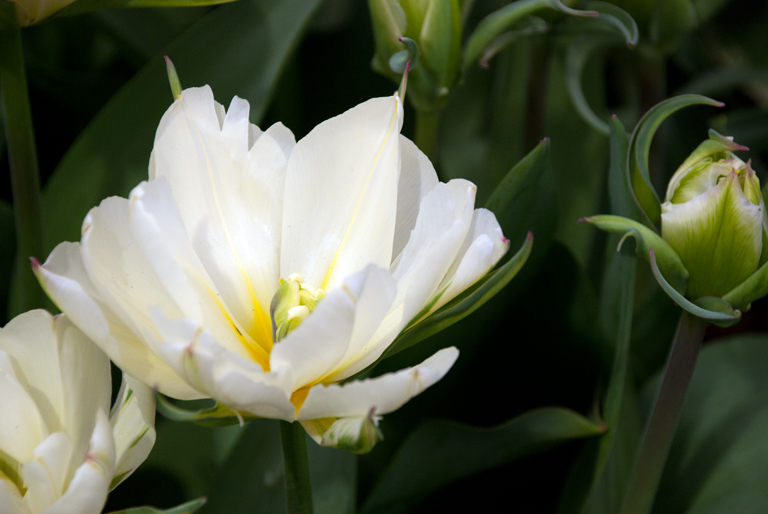 If you read my blog regularly, you'll know that I visited the Cardiff Flower Show for the first time with my friend Rona Wheeldon of Flowerona.  We were SO lucky with the weather, the only time it rained was during a talk we were listening to safely inside the floral marquee by the Rhondda Rose Society – we couldn't have planned it better and despite the very early morning, it was well worth the visit.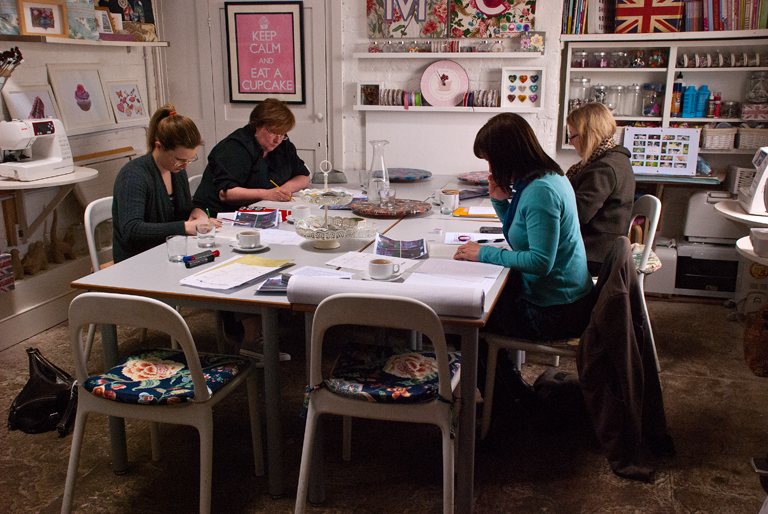 The following day I ran my second how to Design Your Own Garden workshop at MakeMe Workshops in The Medicine Garden in Cobham.  Both workshops have gone really well and the feedback has been good too.  The people who have attended both workshops want to design their own garden and probably wouldn't work with a designer whatever their circumstances, so it's great to be able to share my design knowledge and give them some help to get started.  I'm in the process of planning in some more dates so do get in touch if you'd be interesting in attending one.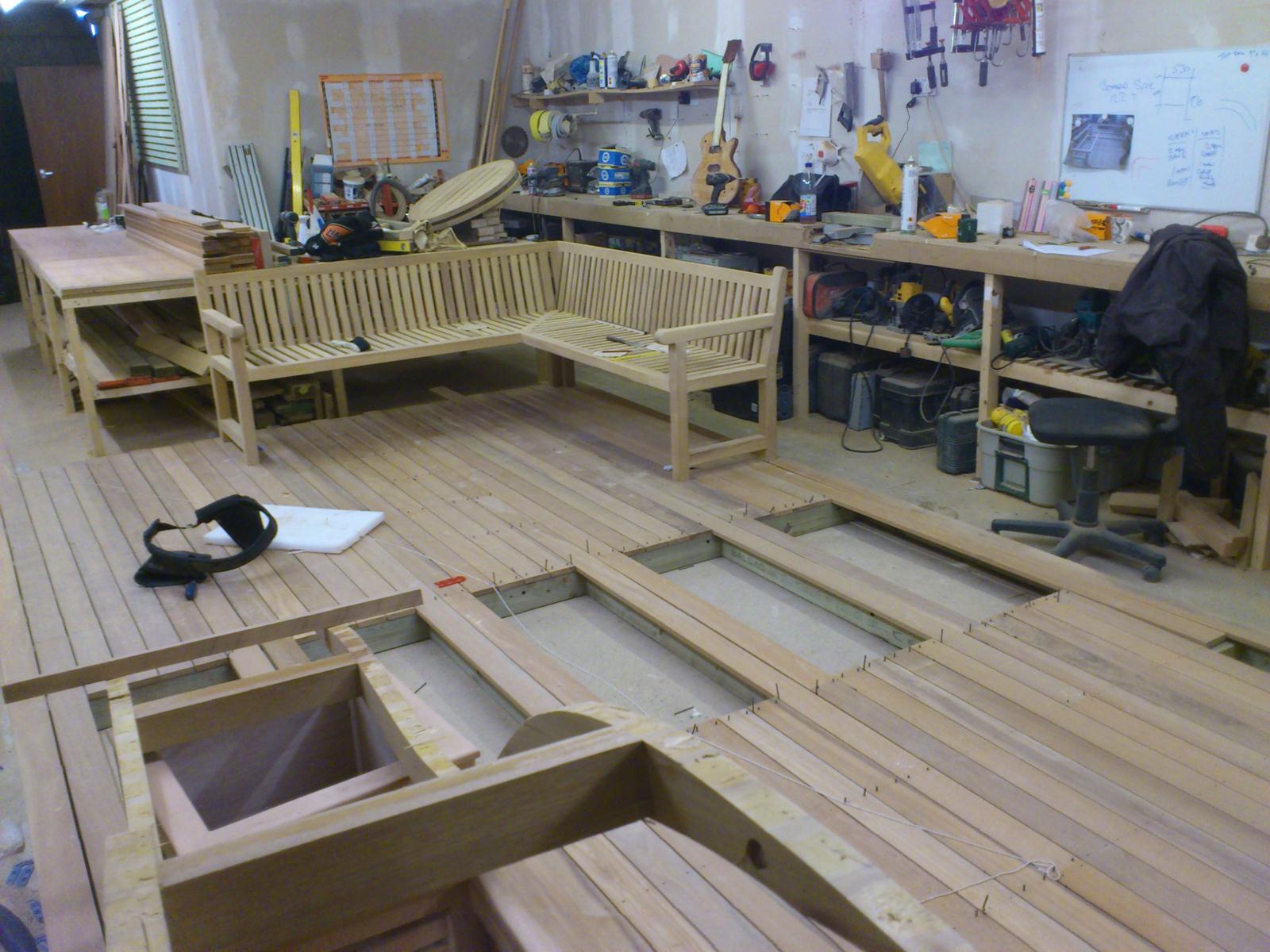 As you may know, I have been asked by English Garden Joinery to design their show stand for the RHS Chelsea Flower Show this year.  Last week we popped up to London to visit the showground so that we could get a feel for where the show stand will be situated.  It's in the wooded area where the Artisan Gardens usually are so we have a fabulous backdrop of shrubs and foliage.
Because we are unable to dig down to construct anything, we have had to review the design and we have changed the main focal point at the back of the stand which originally was going to be a covered seat – it just won't be stable enough without concrete to hold in the posts.  Anyway, I'll be sharing the design with you very soon and the build up to Chelsea starts in a couple of weeks so I will of course be blogging about that too.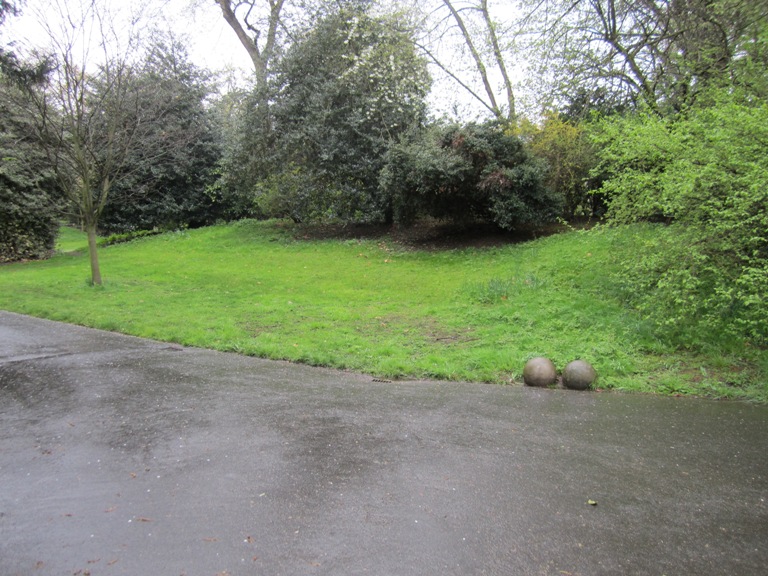 At The Horsley Network this month we had the brilliant Maja Pawinska Sims of Besparkle speaking to use about The Ten Steps to Sparkling Marketing and at my Athena Network meeting Hilary Thomas of The Nutrition Kitchen gave us some tips to help us to keep our concentration and energy levels up.
Our monthly Society of Garden Designers cluster group meeting was all about swimming pools and we had a brilliant talk by Paul Gosling of Signet Pools who gave us lots of invaluable information about the design and construction of all types of pools.
On Thursday evening last week I gave a talk at the Women in Business Group networking event which was held at the gorgeous Elvetham Hotel near Hartley Wintney.  I spoke about garden design and gave some tips to help people to improve their own gardens and then we had a wonderful dinner with interesting conversation and some good humour mixed in.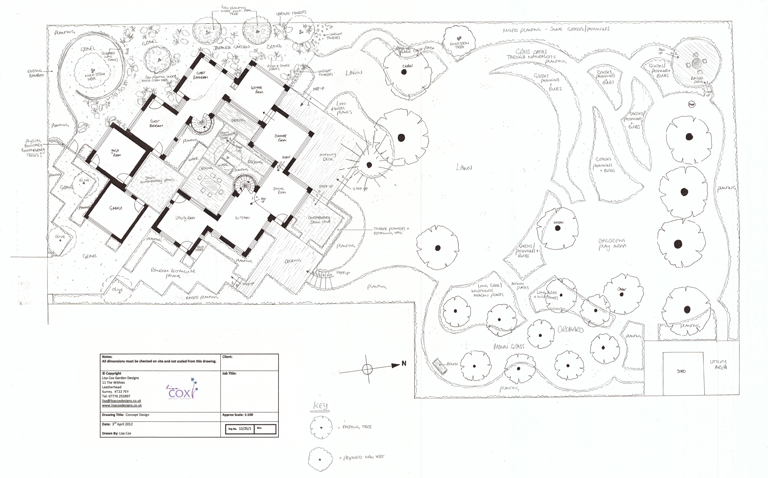 In April I met five new clients, surveyed two gardens, planted up one garden, completed three concept designs and one planting plan.  One of the challenges of the month was at a project in Oxshott where the Architect's drawings didn't tie up with the topographical survey that my surveyor had carried out of the garden.  After spending some time trying to work it out on paper, I eventually decided it was much easier to go to site and work it through with the builder.  It transpired that he'd had the same challenges with the drawings for the house so we measured off the new extension to check the dimensions and I now have a plan that I can work with.
6 Responses to "My life as a Garden Designer – April highlights…"