August was an exciting month in work terms.  Normally things start to slow down in the autumn but I think the late burst of summer has really got people thinking about their garden.  Let's face it, the weather's been pretty horrendous this year, so it's hardly surprising!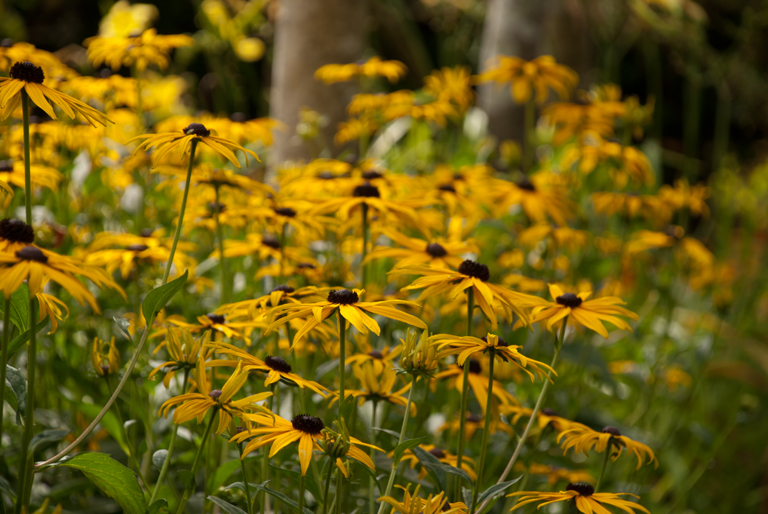 In August I carried out three consultations, surveyed one garden, took the brief from three new clients, put together and presented two concept designs, spent a morning with a client in Egham helping her to get more from her garden and I have made four site visits with prospective landscapers at my project in Oxshott.
So, it's been a busy month, but great too, and I'm enjoying the creativity that comes when I start working with new clients.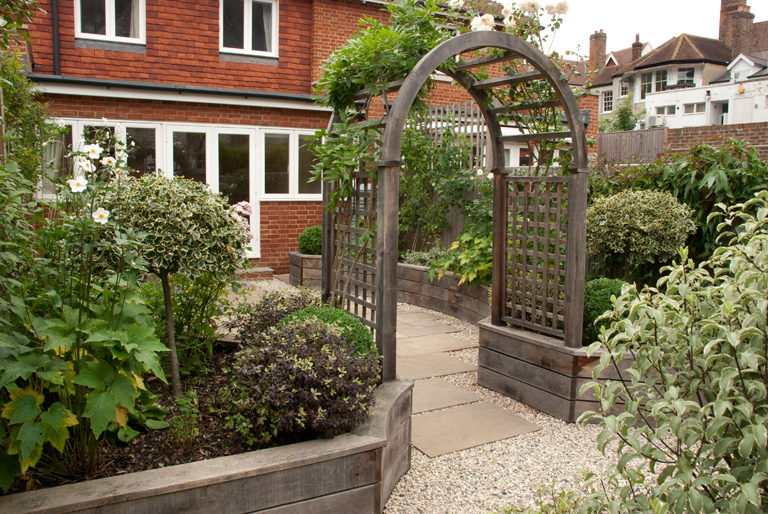 A highlight of the month for me was visiting one of my early projects in Reigate which I have not seen since it was planted up a couple of years ago.  As a result, I spent the day there a couple of weeks ago tidying up the garden to assess what, if anything, needed to be done to get it back into shape.  If you missed it, my blog post "A garden with wow factor 2 years on" shows the transformation.
One of the evening events I attend each month is a Design Blogger's Collective meeting held in London.  The purpose of the group is to network with other design bloggers and it's always really inspiring so it's always worth the effort.
The biggest highlight of August for me was visiting my sister in Wales.  We haven't seen each other for ages so it was great to catch up and to see my niece and nephew who seem to be growing up so fast.  Here they are with my sister by the home-made tractor in the garden.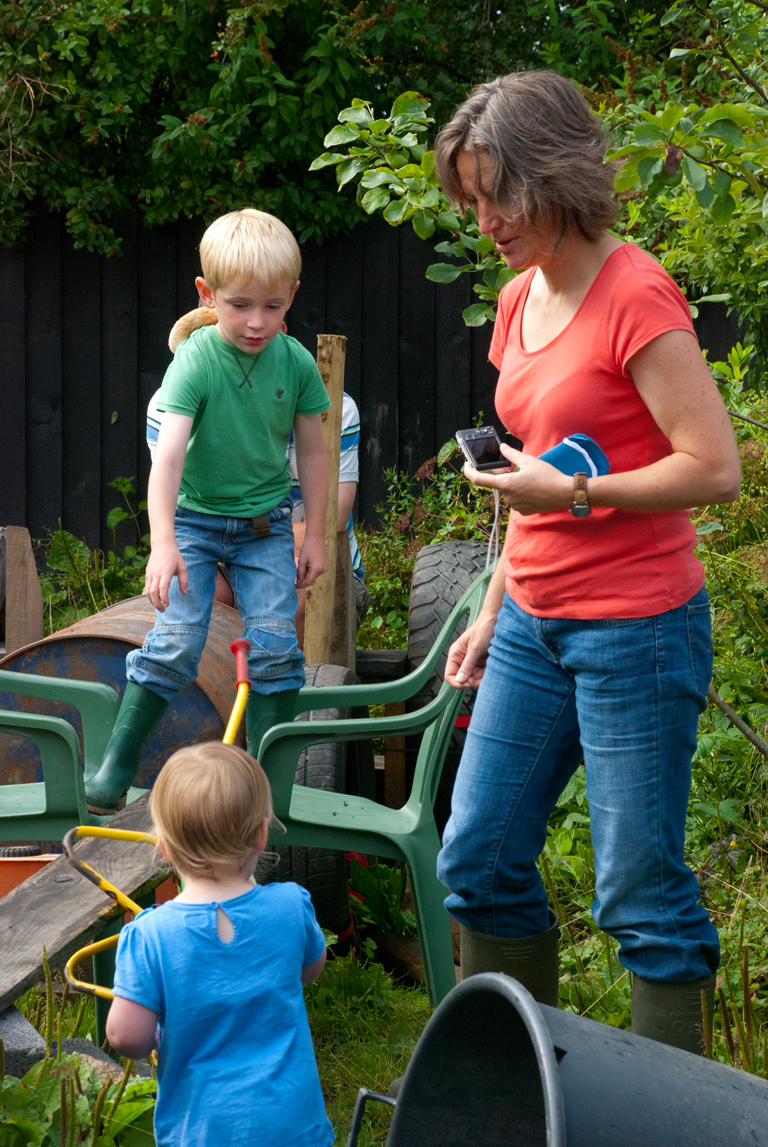 They live in Llanwrtyd Wells and the weekend we visited they were hosting the Alternative Olympics which included crazy sports like the bog snorkelling triathlon and penny farthing racing which was quite scary to watch…not sure I'd like to ride one at those speeds!
But perhaps the best achievement of all was a long run we did on the Sunday morning which took us way up into the hills.  A tough climb, but well worth the effort when we got to the top and saw the view across the valley – definitely deserved our breakfast when we got back!
One Response to "My life as a Garden Designer…August highlights"