I am very excited to announce that I have just launched a "Design Your Own Garden" workshop in conjunction with Melissa Merchant at MakeMe Workshops.  The first one is planned for Saturday 31st March 2012 and will take place at the Medicine Garden in Cobham, Surrey.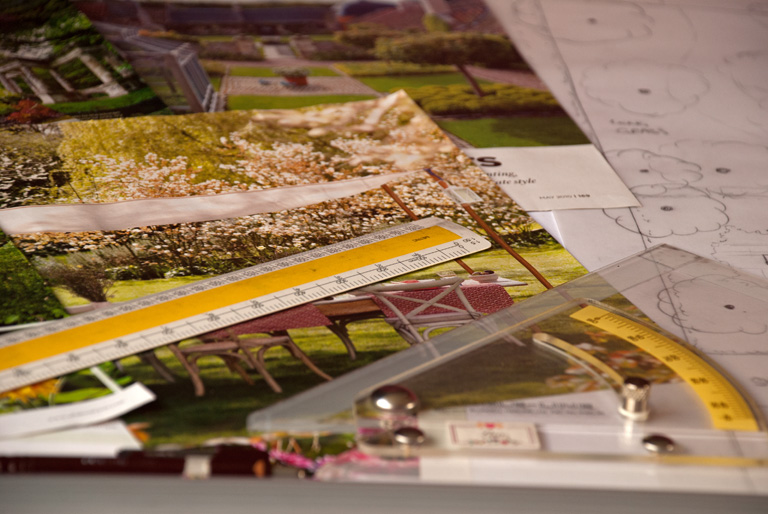 Having launched my Garden Designer in Your Home service a few months back I realised that some people just like doing things themselves.  Keen and experienced gardeners for example, know oodles about plants but don't always have the design know-how to get the basic structure of the garden right.  Other people love to get their hands dirty and have a go – I remember my dad building a patio when I was a little girl, he would never have brought in a landscaper to do something he felt very capable of doing himself.  Having a tight budget also plays a part in people wanting to carry out the work themselves.
What I aim to give people who attend the workshop is a basic understanding of the garden design principles as well as some tips and advice that will enable them to start planning their own garden when they get home.  So that they have chance to put the theory into practice the course will also include some hands-on drawing time when delegates are able to put pencil to paper whilst I am on hand to assist.
Here's what delegates will go away with:
How to take their own design brief
An Understanding of their personal style and how to apply this in their own garden design
Getting started – how to move from a blank piece of paper to the finished design
Putting what they've learned into practice – a chance to get drawing whilst I am on hand to help
Basic design principles – helping to get it right
2 weeks email support following the course
Coffee and home-made cake
So do spread the word if you know anyone who would be interested in attending.  Alternatively, why not buy a place as a Christmas gift for someone who wants to get to grips with their garden!  You can book a place here.