A glorious morning at Loseley Park – The Flower Garden & Long Water
4
Written by Lisa on 26th Jul 2013 in
Inspiration
I hope you enjoyed my earlier bog post about The White Garden at Loseley Park.  I'm now going to share the images I took of The Flower Garden and long water pond which are my favourite parts of the garden.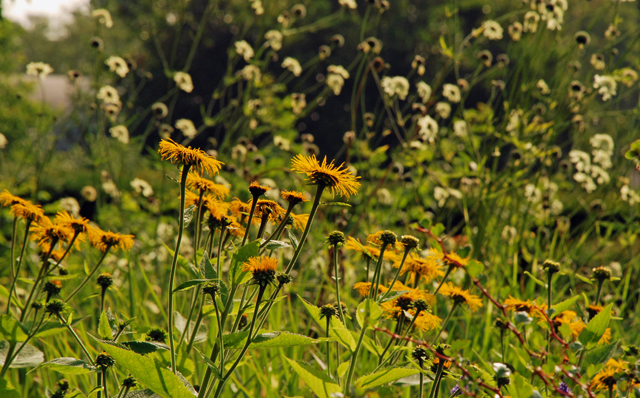 The Flower Garden I love because it's surrounded by pleached trees and is always full to the brim with warm and vibrant planting.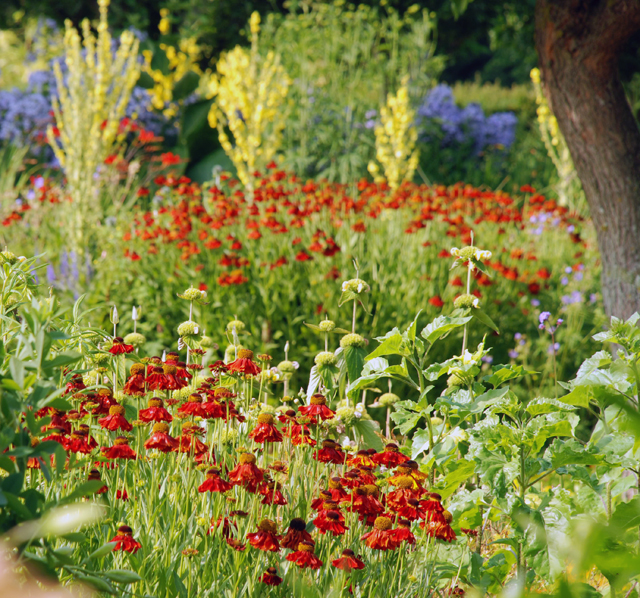 The helenium seem to have arrived early in all gardens this year which is quite surprising considering the fact the late arrival of anything that even slightly resembled summer…difficult to remember that now with the 25-30 degree sunshine we're having daily!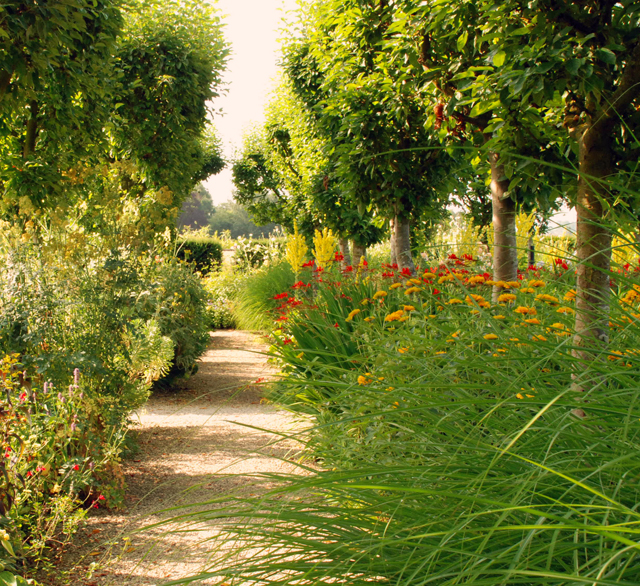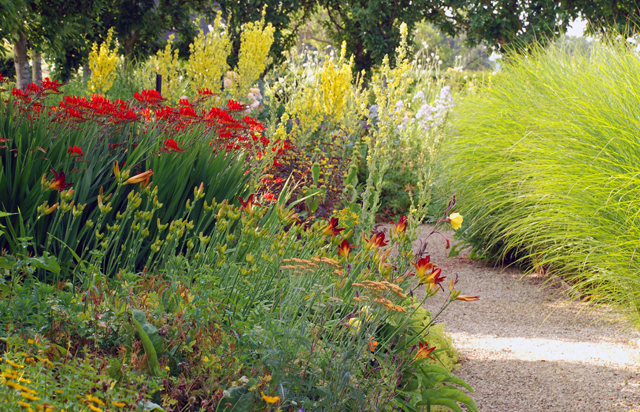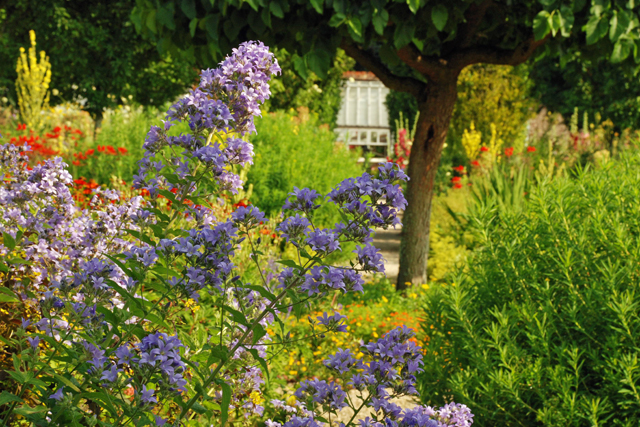 Doesn't the miscanthus look wonderful…frames the tree brilliantly!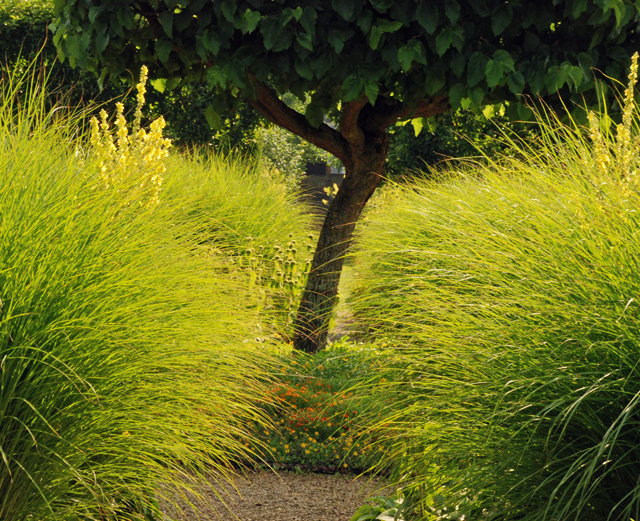 The long water pond isn't visible from the rest of the garden, you can see it from the top of a grassy slope, but if you stumble upon it after you walk through a small brick-arched tunnel, it stops you in your tracks.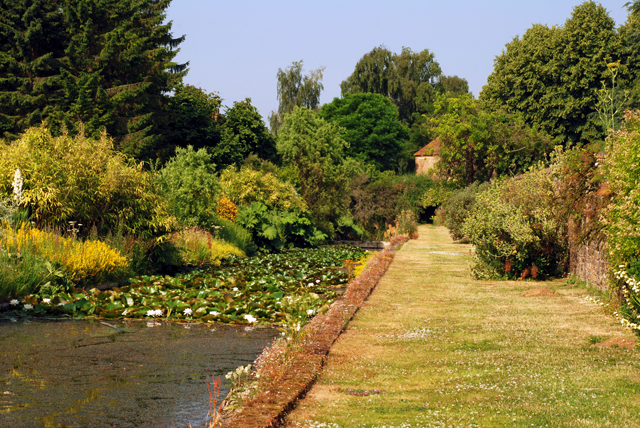 So understated and beautiful with a lovely view across the Surrey countryside.  This wild flower meadow is a new addition to Loseley Park.  Many of the flowers have finished now, but I think you'll agree that it still looks absolutely wonderful.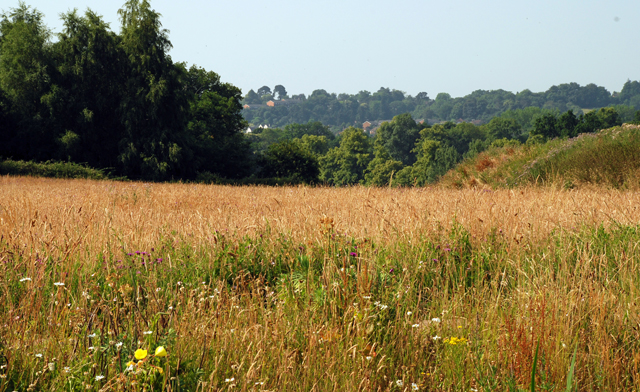 The water lilies were stunning when we were there too, this photo looks back towards the entrance tunnel…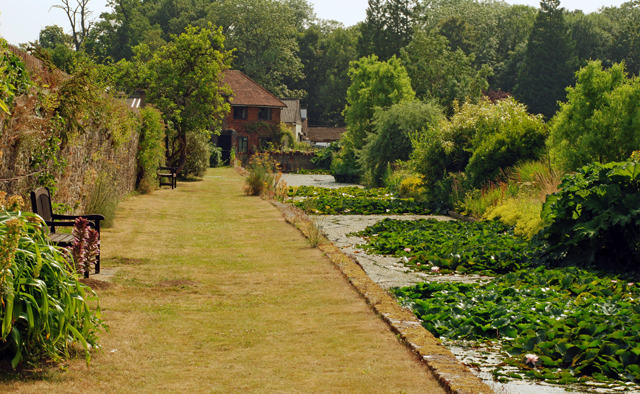 I have one more post to follow which will feature the organic vegetable, Rose and Herb Gardens but for now I am going to leave you with a picture of the steps that lead you back up to the main garden.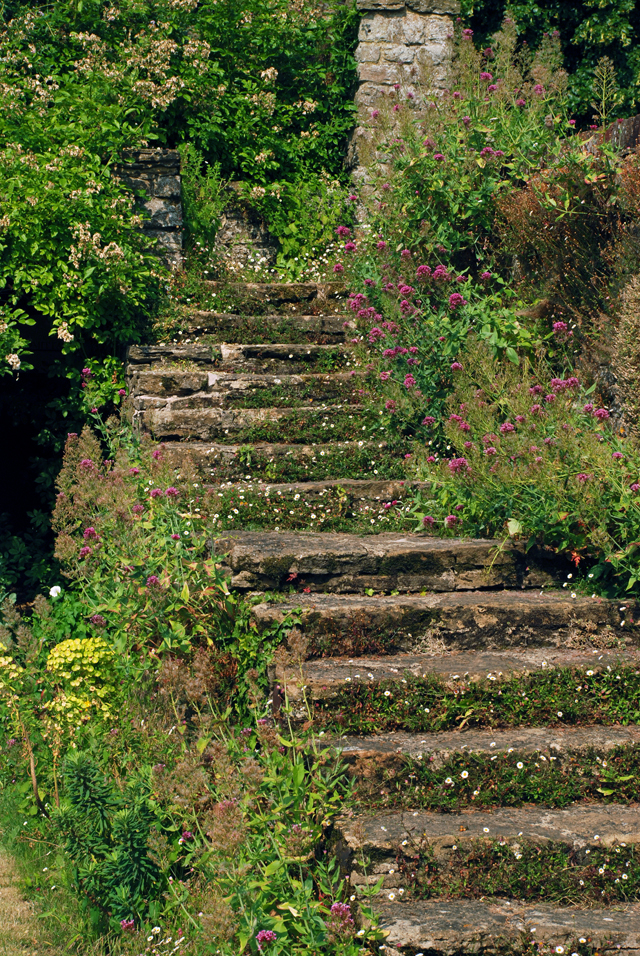 Absolutely gorgeous!
(Images: Lisa Cox for The Room Outside)
4 Responses to "A glorious morning at Loseley Park – The Flower Garden & Long Water"