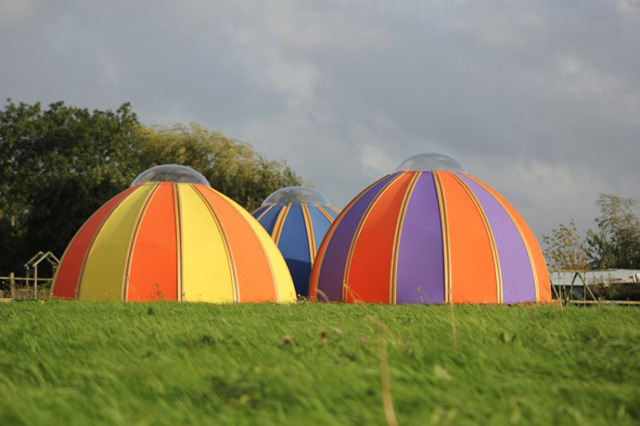 I recently came across these very funky outdoor domes.  I love the versatility of them and, because they're classed as semi-permanent structures, there's no requirement to apply for planning permission before erection.

They're often used by festival organisers as a slightly more up market camping option but they also make great play spaces both for children and adults!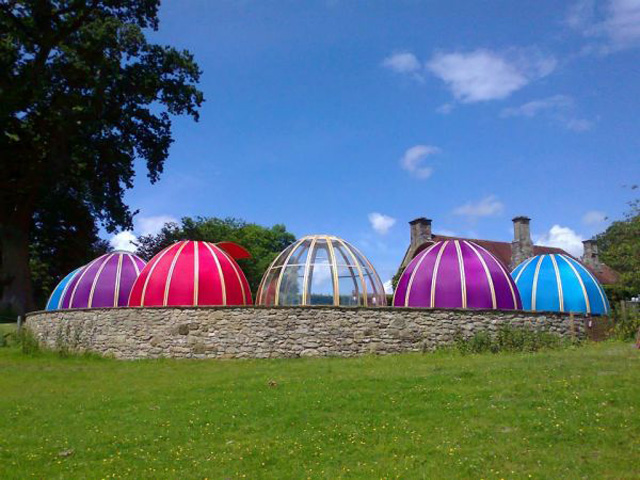 The frames are handmade using sustainable timber and each segment is available with cloth, greenhouse of wood coverings which gives the flexibility of using more than one colour and finish.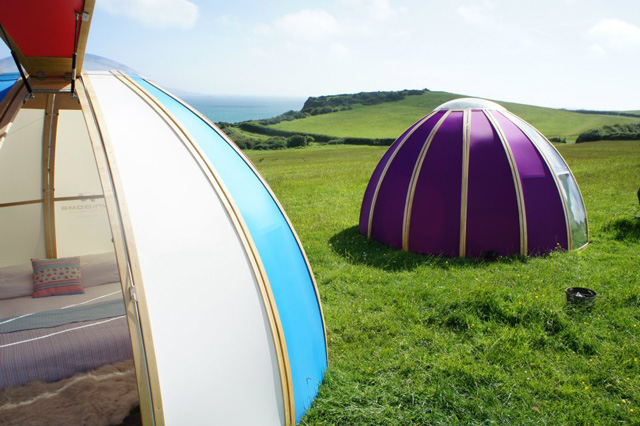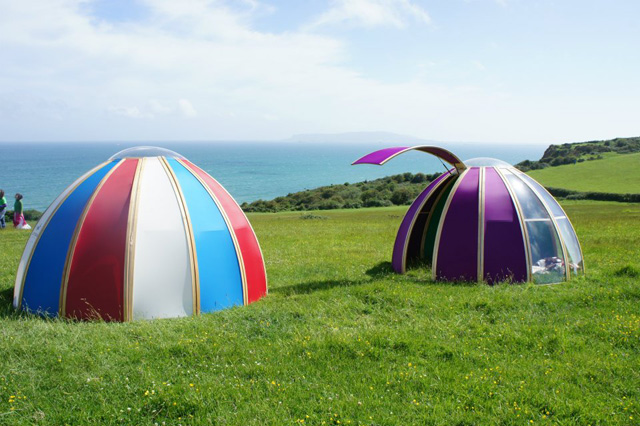 Each stackable segment weighs just 5kg and takes two people around 10 minutes to put up. This not only makes them easy to store away but also very transportable.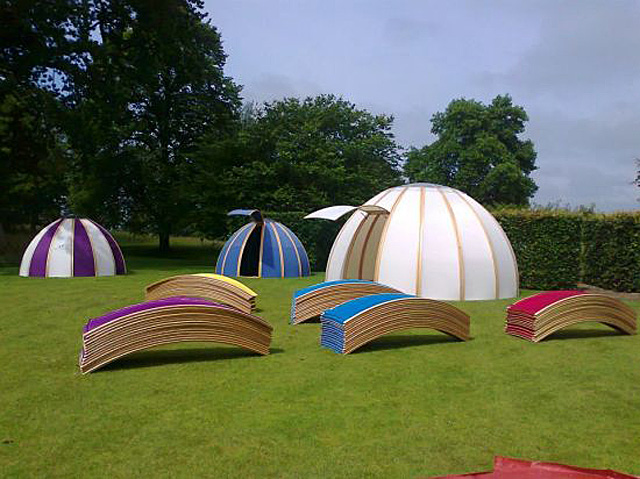 Bespoke versions are also available which gives more flexibility depending on what you want to use it for.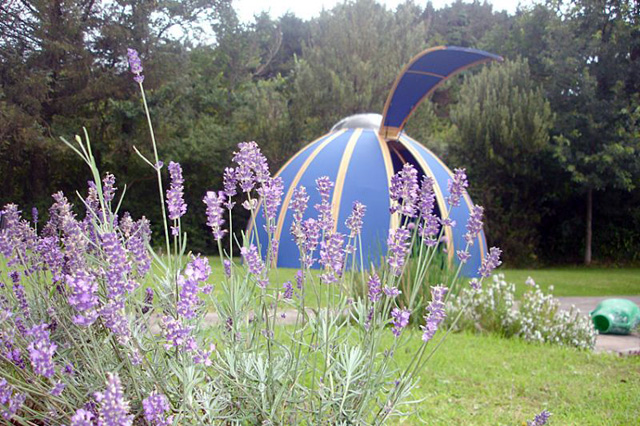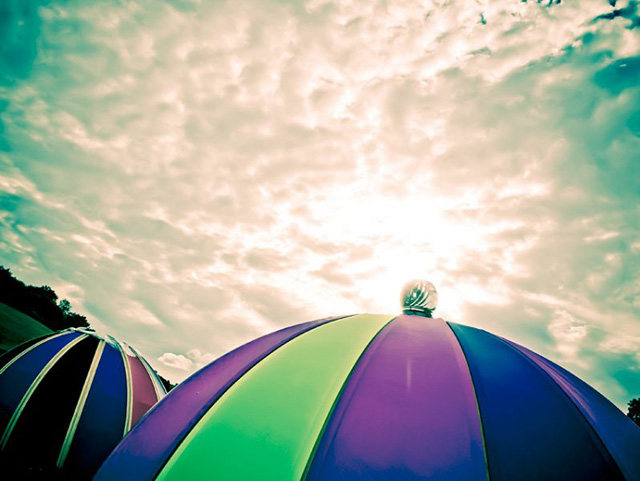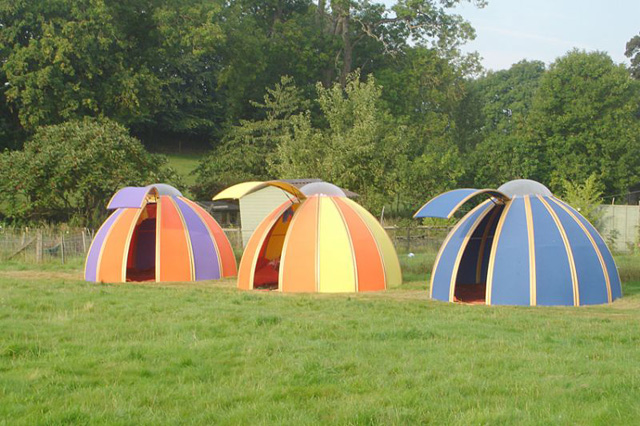 Prices start from £2,000 + VAT and with a life expectancy of 30 years I think that's pretty reasonable.  They're certainly a much more cosy option than your average tent!
Unidome also offer them for rent, so you might want to try one out before you buy or think of using them for one-off occasions such as childrens' parties.
There's lots more information on the Unidome website if you're interested in learning a bit more about them.
(Images: Unidome)
2 Responses to "Funky outdoor rooms by Unidome"