Gorgeous inspiring Rome
0
Written by Lisa on 20th Jun 2013 in
Inspiration
We spent a fabulous weekend in Rome a few weeks ago, my 40th birthday present last year.  I've always wanted to go, since I studied for a degree in Classical Studies, so that made it all the more special.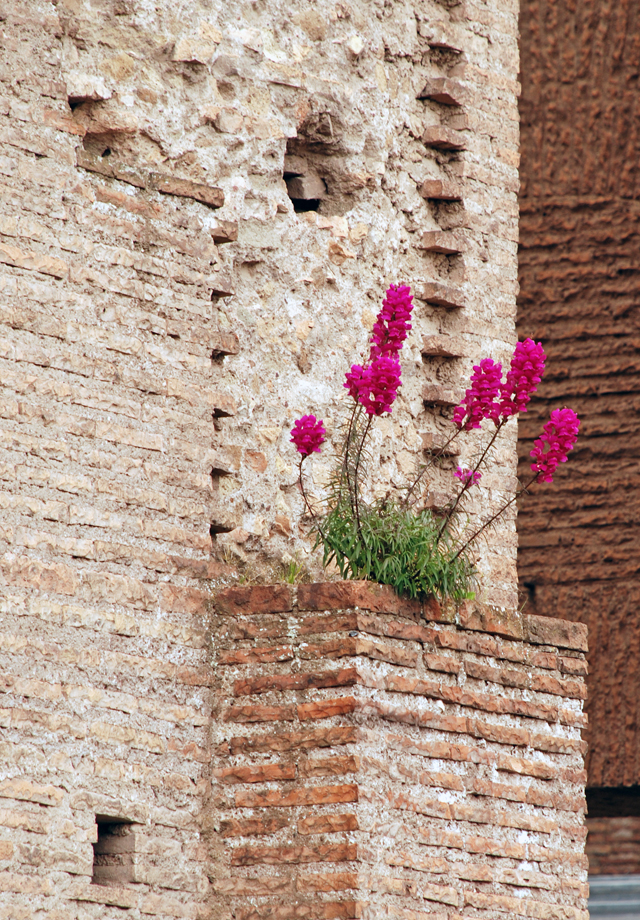 What an amazing City, cobbled streets, squares lined with cafes and lots to do and see – we were exhausted when we got home!
The highlight for me was the day we spent visiting The Colosseum and Roman Forum, so inspirational and beautiful.
It always amazes me how much of their buildings stand today and I took a lot of inspiration from the beautiful brick work and architecture.  They warned us at college that we'd spend our holidays taking pictures of walls and paving!  Here a few of the images I took of things that inspired me…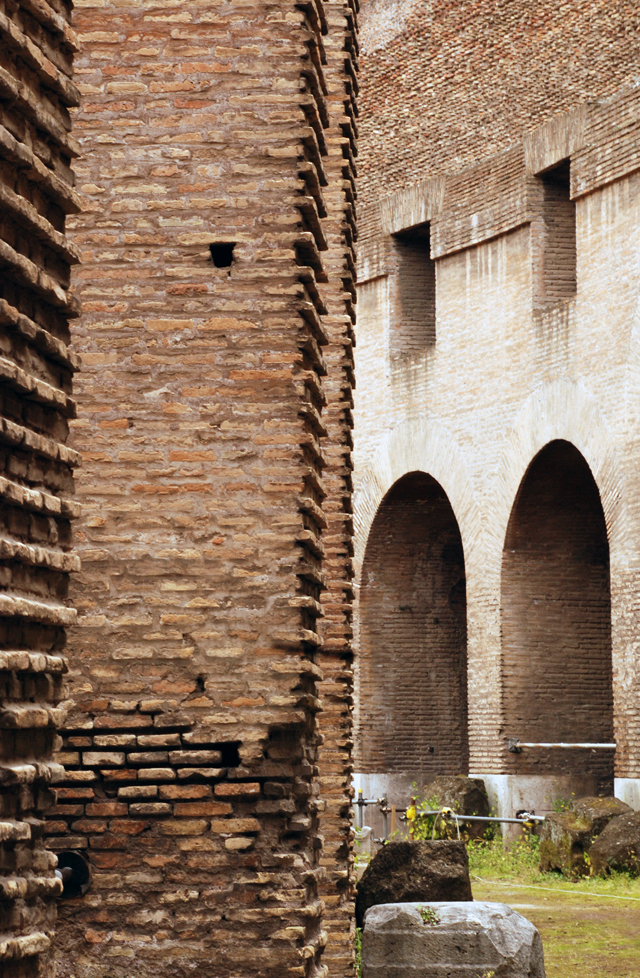 These first images were taken in The Colosseum.  The beautiful archways and brick detailing on the inner walls is stunning.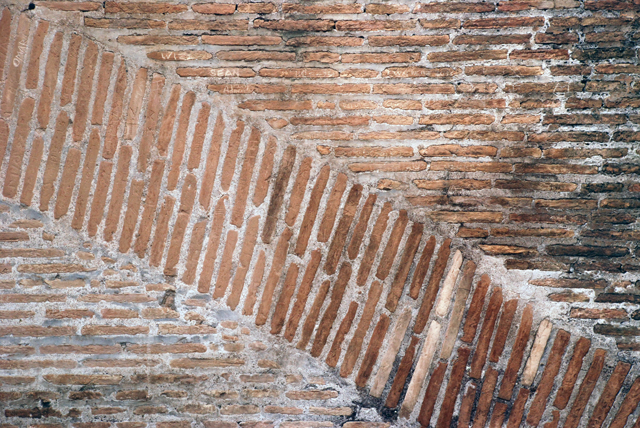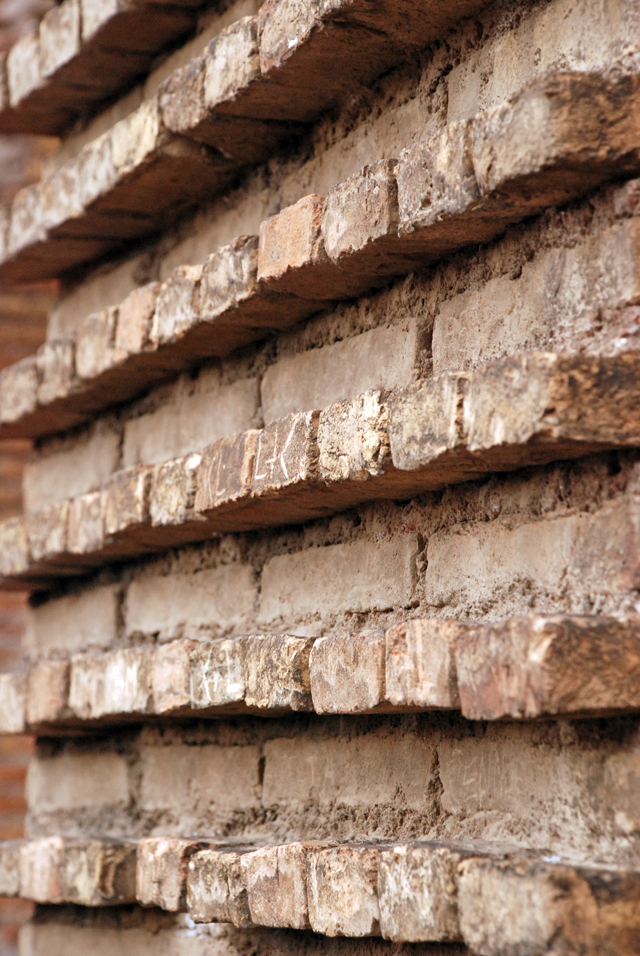 It's possible to get these thinner bricks here in the UK but you need to go to a supplier that hand makes the bricks – worth it for a wall or paving that requires some special detailing.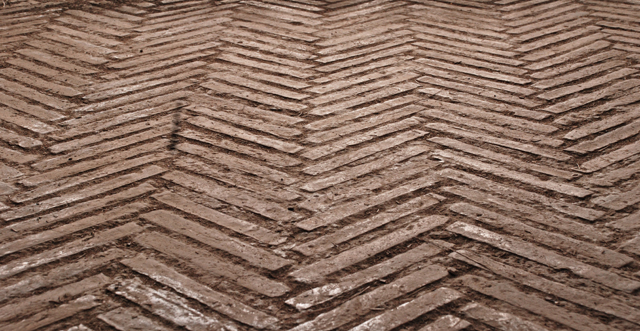 The next group of images were taken in the Roman Forum.  Again the detailing was gorgeous and I spotted this very ornate drain running through the middle of a flight of steps .  This is obviously a modern addition, but its a great example of style meeting function.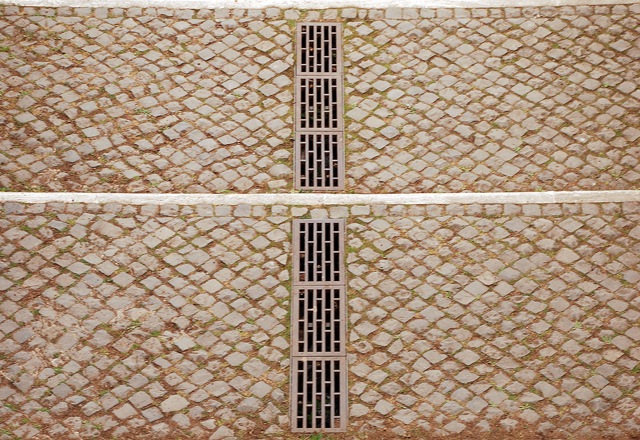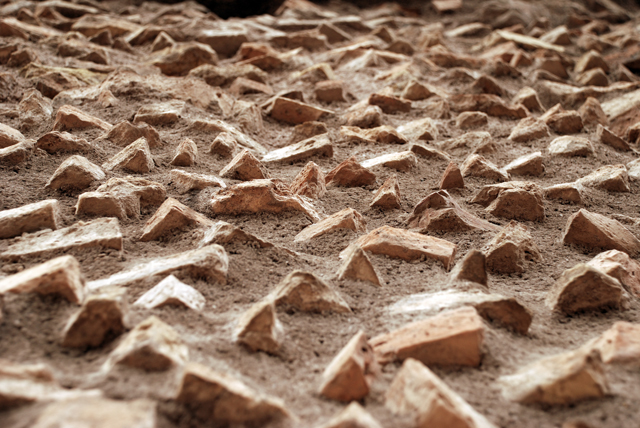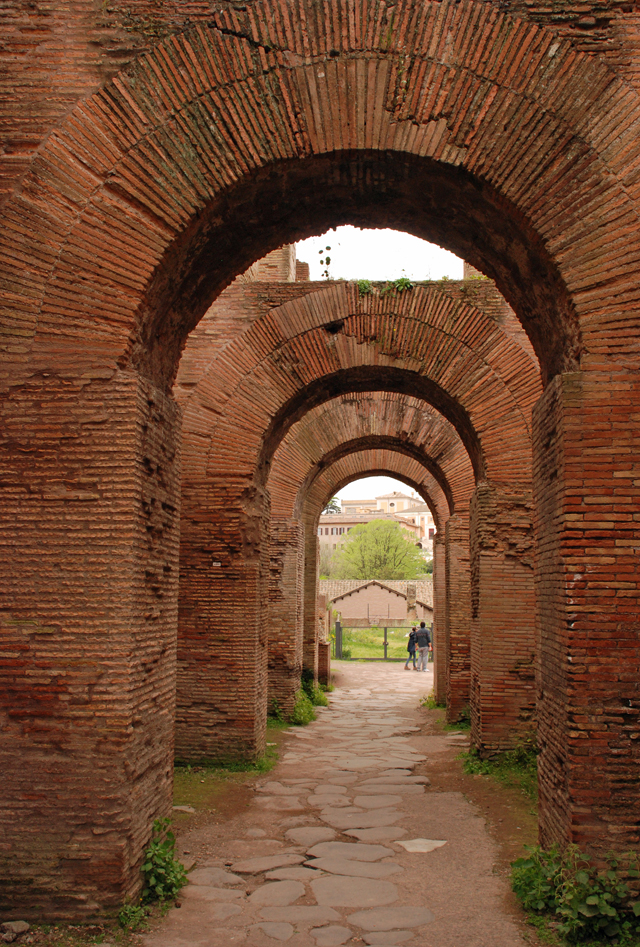 Around the Forum and Colosseum were the most fabulous pine trees which had been pruned in a way that made them very architectural.  I love the contrast of colours in this photograph…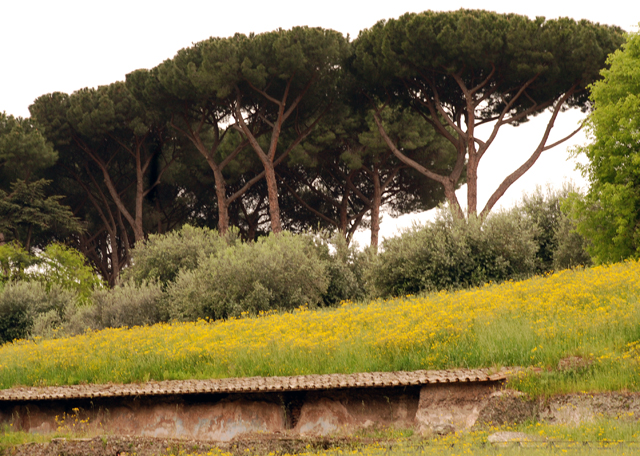 I'll leave you with one last image of an angel I saw on one of the buildings near the Trevi Fountain…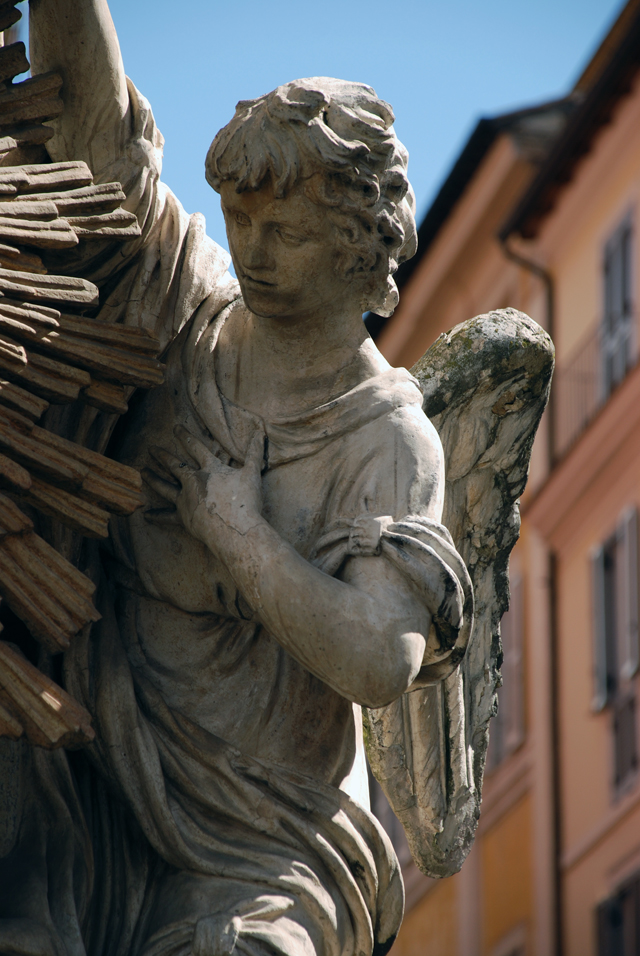 If you've been to Rome, I'd love to hear what inspired you…
(Images: Lisa Cox for The Room Outside)