Inspiring day in Somerset – Part Three
2
Written by Lisa on 30th Sep 2014 in
Inspiration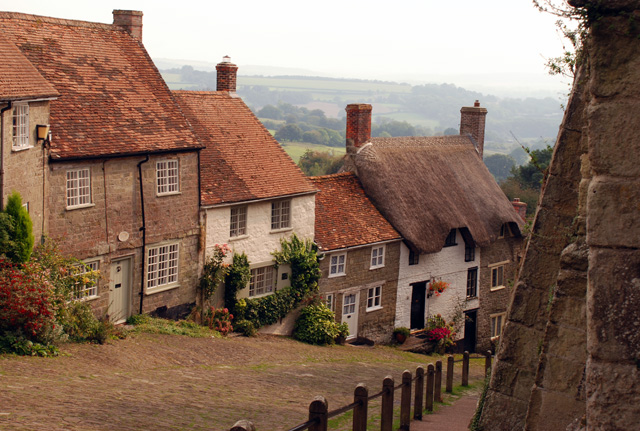 As you know, last Tuesday I went with my friend and fellow garden designer, Jane Shankster, to visit the Piet Oudolf garden at the new Hauser & Wirth gallery in Somerset.
After we'd finished at the gallery and enjoyed a very nice pub lunch, we ambled our way back home, stopping briefly at King Alfred's Tower which forms part of the Stourhead Estate and also visited Shaftesbury because we thought it would be good for photos.
So today I thought it would be nice to share some of the other images I took along the way.  Some are abstract of textures and details, which I always find really inspiring, but others are just of the somerset countryside which is particularly beautiful at this time of the year when the trees are just starting to turn.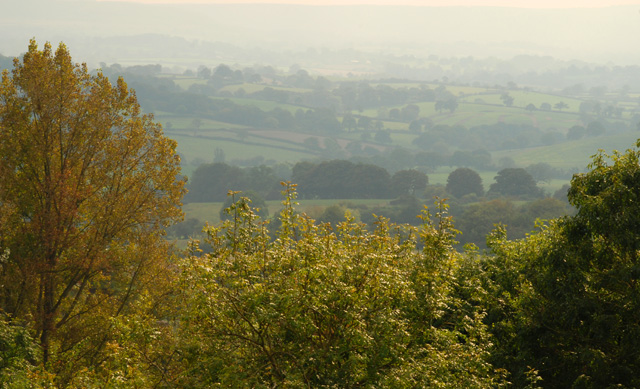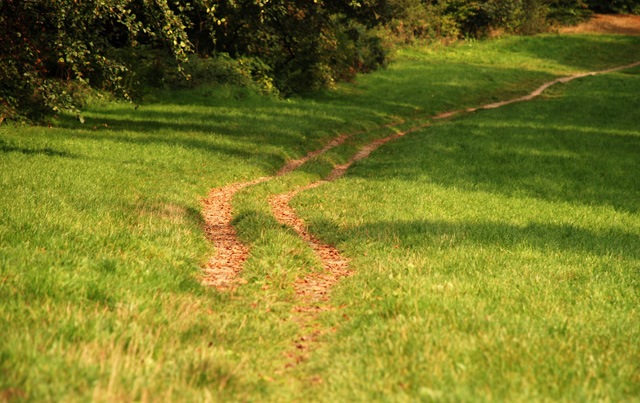 The next couple of photographs were taken at the Hauser & Wirth Gallery in the internal courtyard…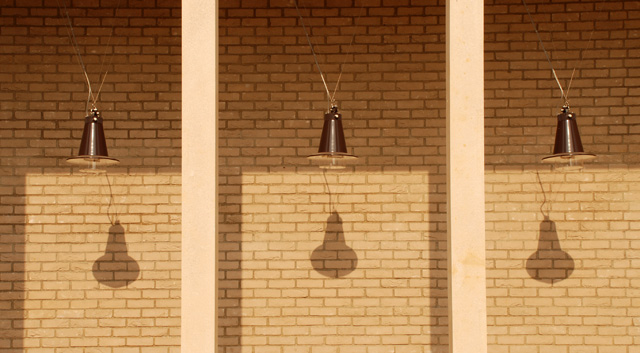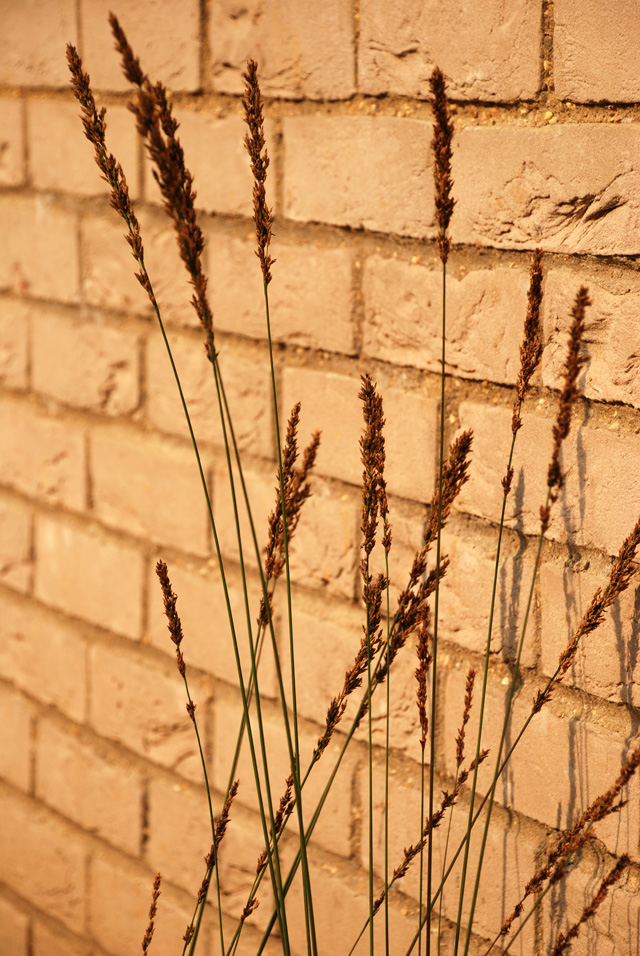 I loved the concrete detail of this drain (below) – sad I know, but these details feed my creativity.  The whole area was constructed using poured concrete, each section detailed and edged with cast concrete that doubled up as a drainage gully which led to a central drain cover.
This is not just concrete, it's been thought about and designed to create an aesthetically pleasing and practical courtyard which probably saved some cash too.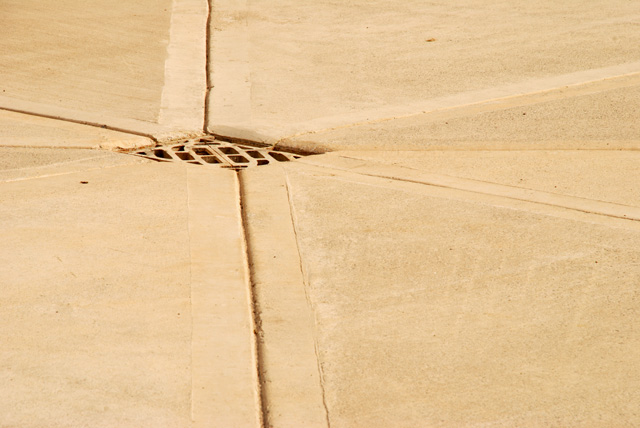 And this image was taken of the reinforced parking areas outside…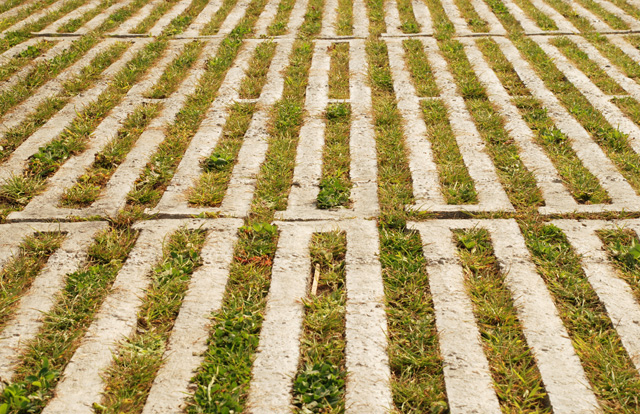 As I mentioned earlier, we stopped at King Alfred's Tower on our way past and took a few photographs of the amazing brickwork.  Originally designed as a folly from which the surrounding countryside could be viewed, the tower has now become a landmark which can be seen from afar.  Such a shame it's not safe enough to climb now, but it did provide an opportunity for some interesting pictures…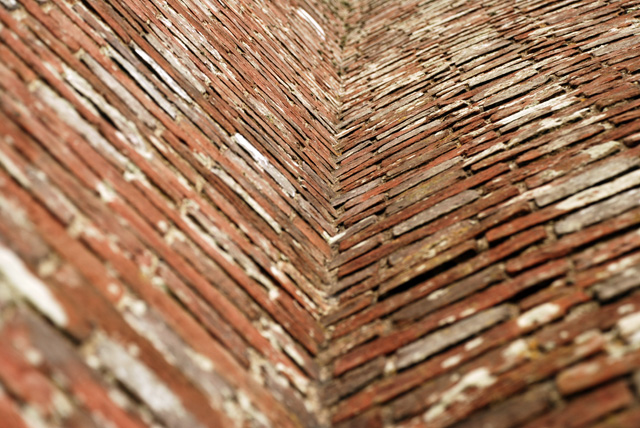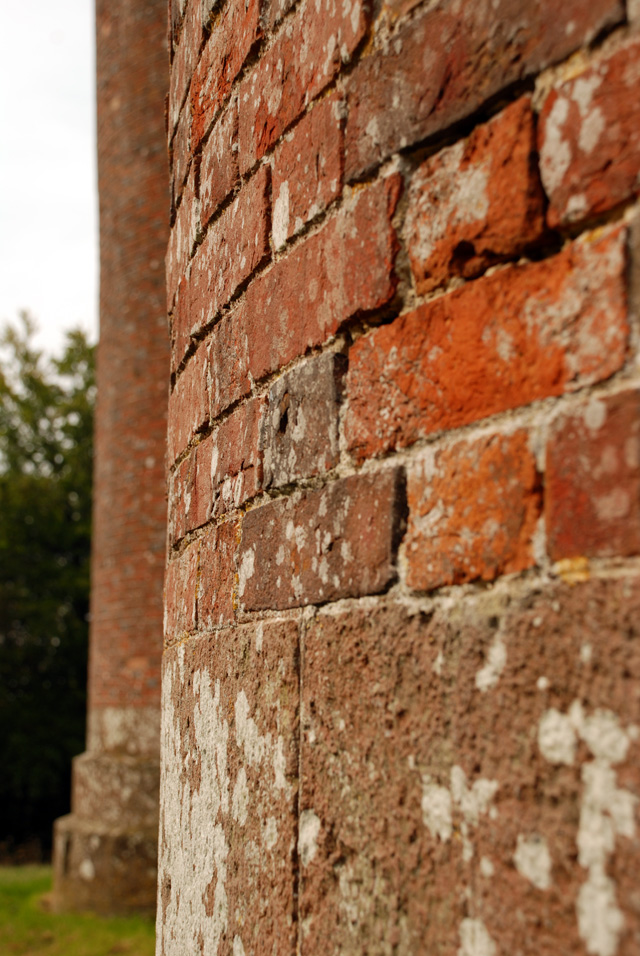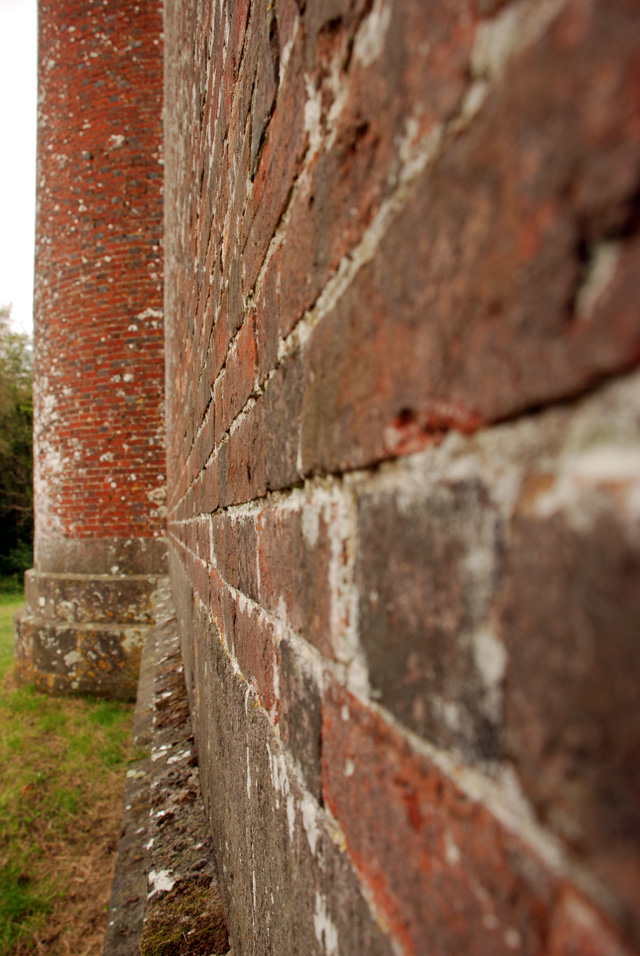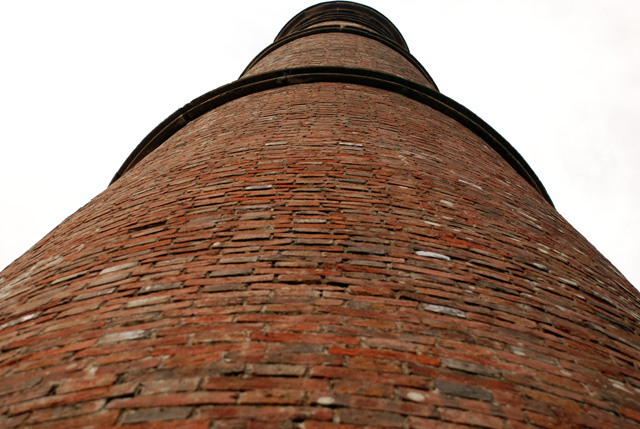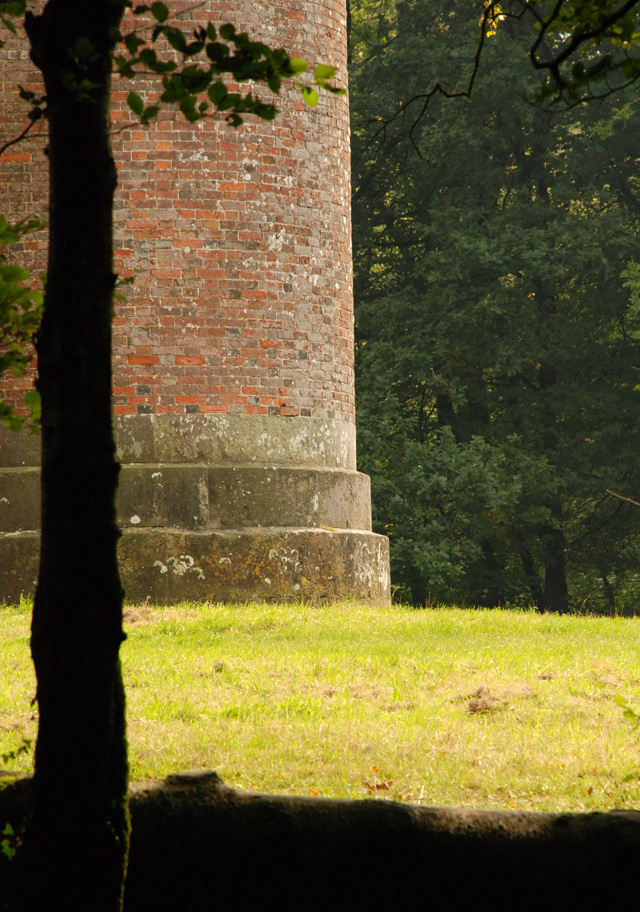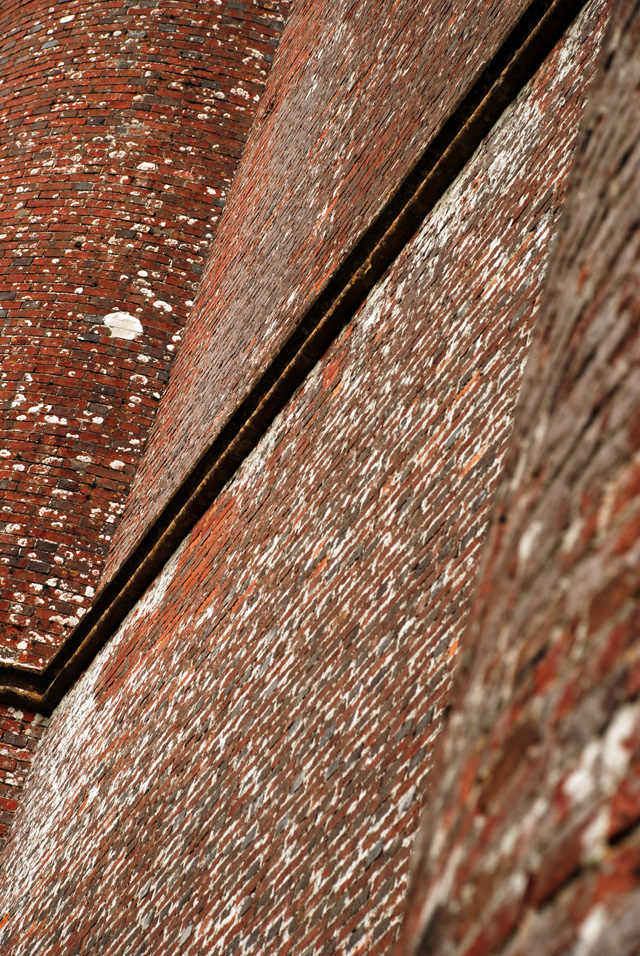 As we walked through the wooded edge to get to the tower, I noticed a cross that had been carved in the bark of a silver birch tree…
And these last images were taken in the historic town of Shaftesbury, famous for the Hovis advert which was filmed in Gold Hill.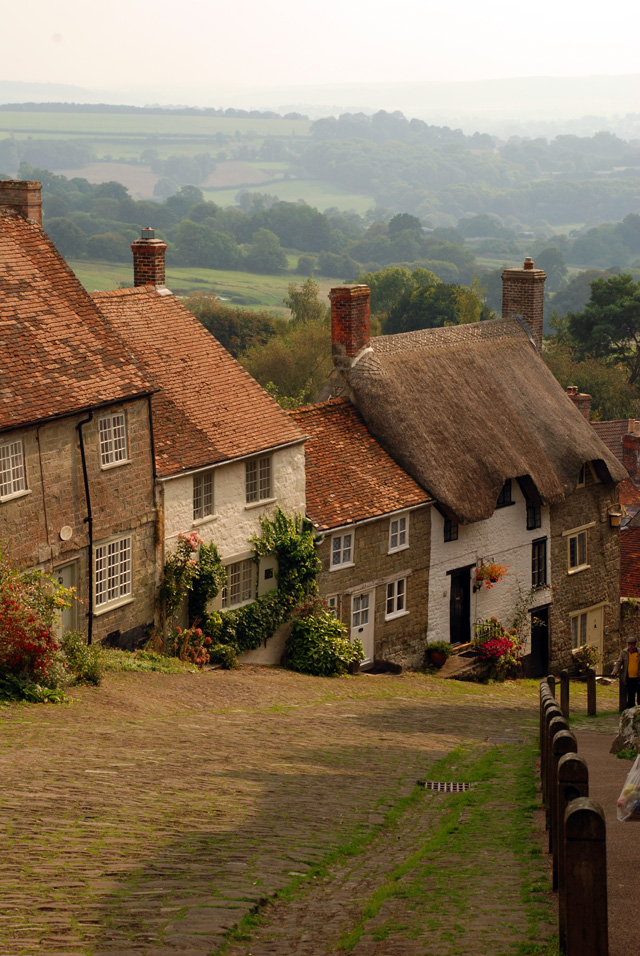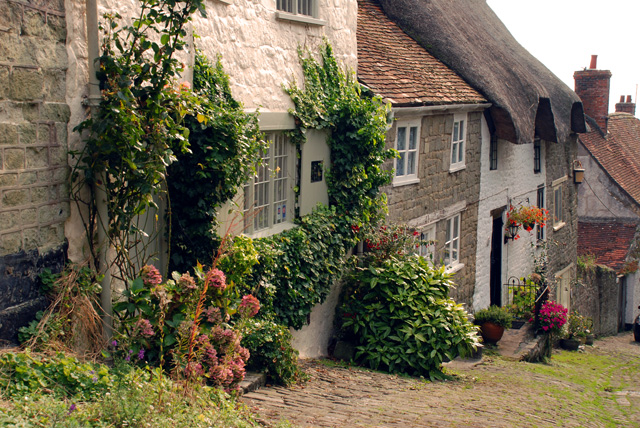 As we walked around the town I notice some details which made for some good photographs…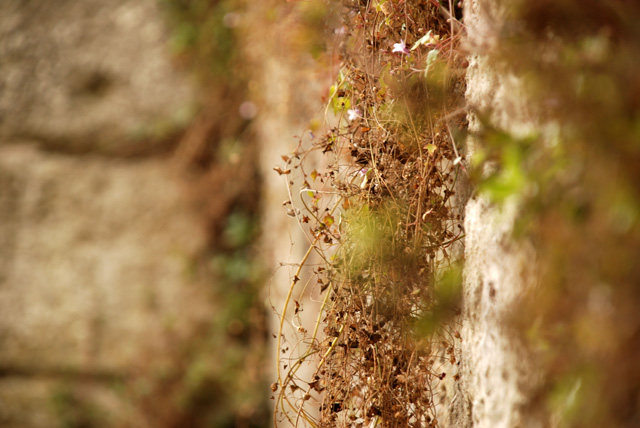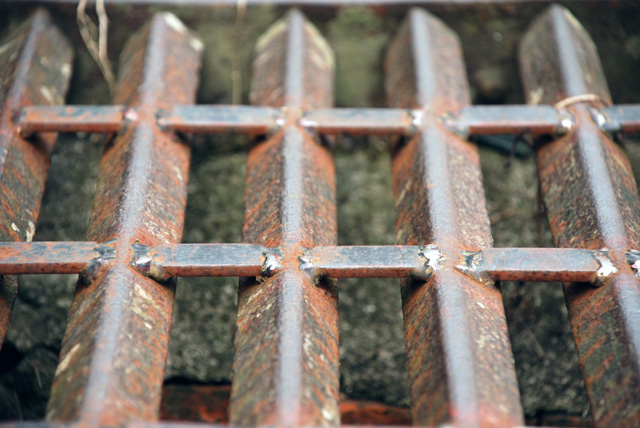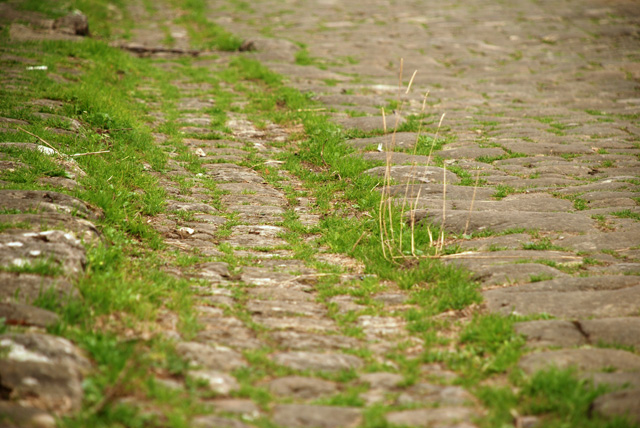 Amazing how interesting things are when you're looking through the lens of a camera!
(Images: Lisa Cox)
2 Responses to "Inspiring day in Somerset – Part Three"