Loseley Park garden in August
1
Written by Lisa on 22nd Aug 2011 in
Inspiration
I made my August visit to Loseley Park Garden last week and, as usual, it didn't disappoint.  Just 4 weeks since my July visit, I was surprised once again to see how much it has changed.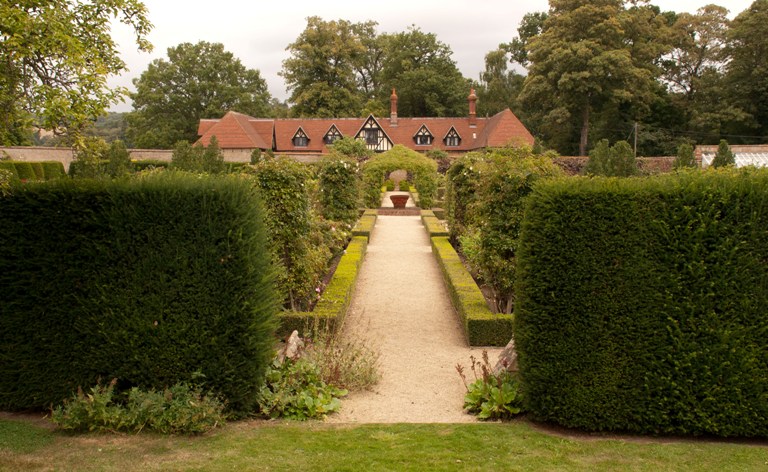 The rose garden this time had renewed itself, with many species putting on a second flush of flowers.  Look how perfect the flowers were of this 'Gertrude Jekyll' rose…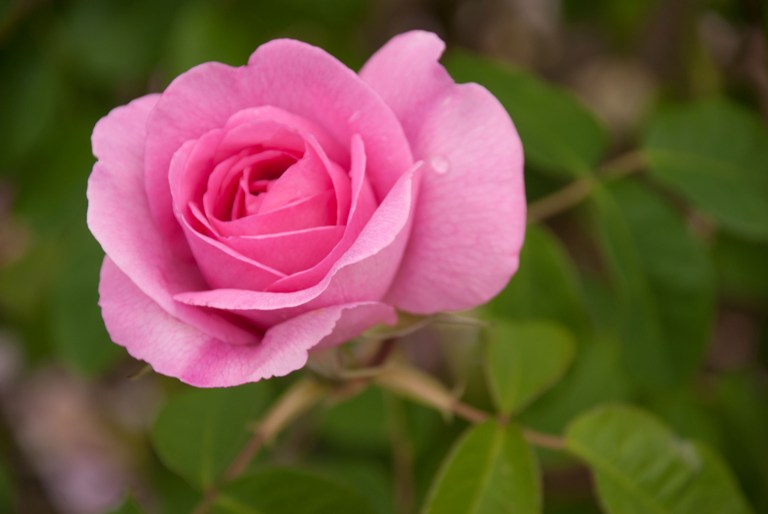 There was not much change to the White Garden.  Looking best were the white echinacea which I thought looked lovely with the tree seat in the background and the gorgeous foliage of the Hydrangea quercifolia (on the right of the picture.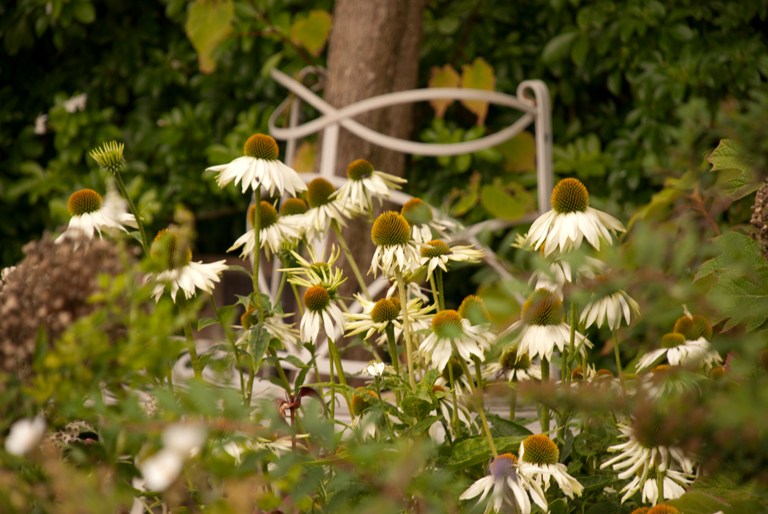 The Japanese Anemones were looking lovely too.  This one I think is Anemone x hybrida 'Honorine Jobert'…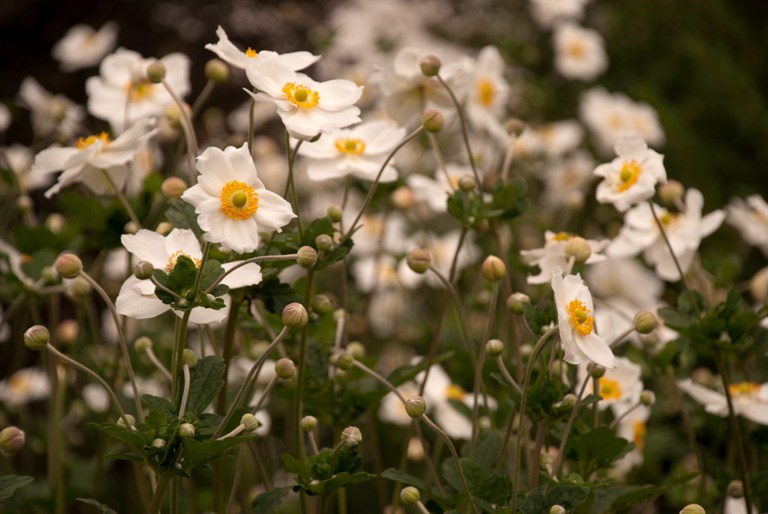 The flower garden was looking fabulous as usual.  The vibrant yellows with the tall feathery foliage of miscanthus sinensis give a really full look to the planting.  This is the view from the Rose garden, the path narrowed by the overspilling plants really draws you to the space beyond and the trunk of the tree I think provides an interesting focal point.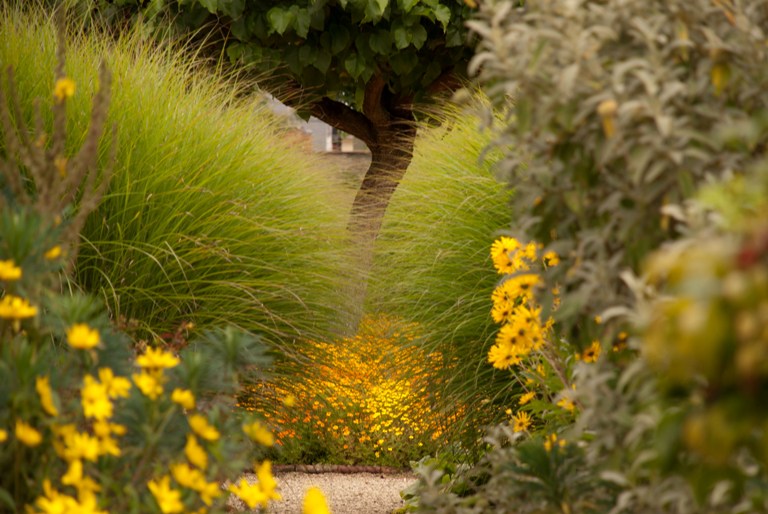 When you arrive in the flower garden you're greeted with warm reds and yellows…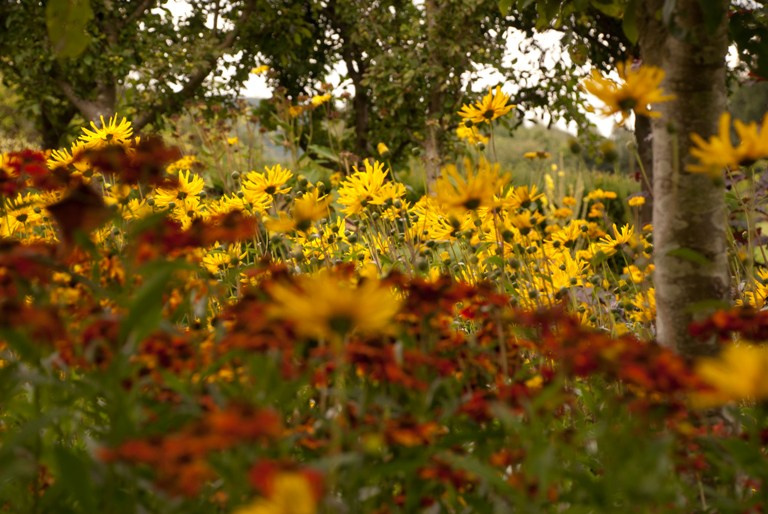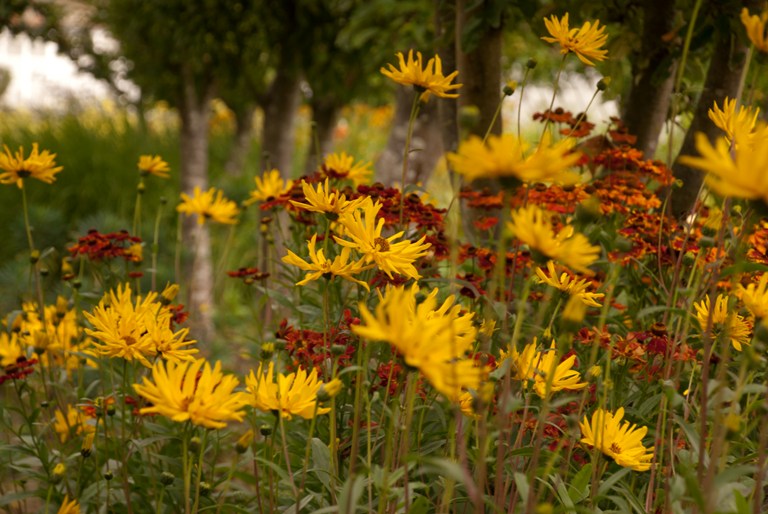 The garden team were working tirelessly when I was there to deadhead the perennials in the flower garden – a mammoth task but well worth it to keep everything looking lush and gorgeous and of course to prolong the flowering period.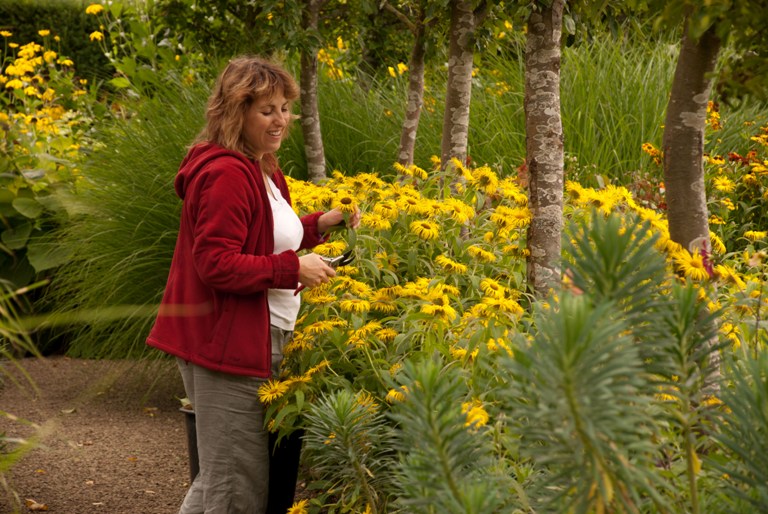 The Vine Walk was looking great too – the bronze almost translucent leaves letting light in to the dark tunnel.  The grapes were developing nicely too.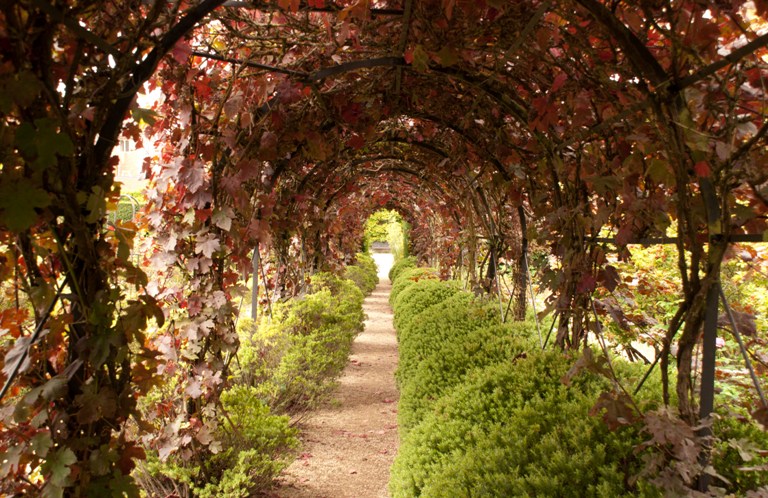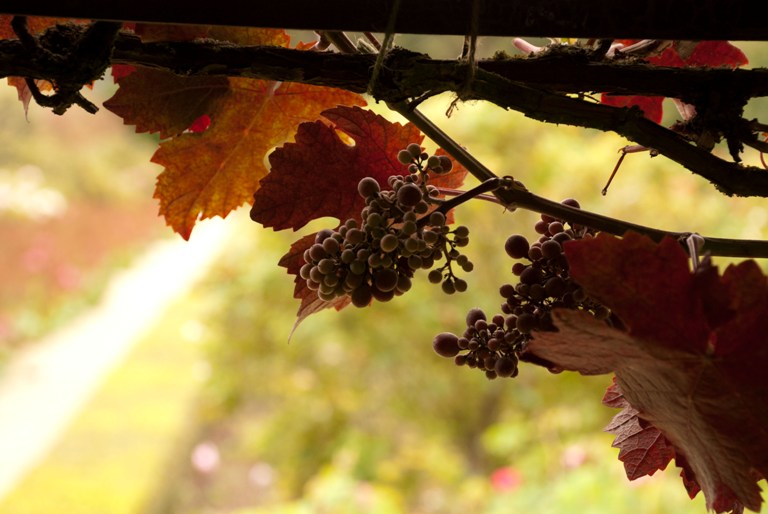 What's on at Loseley over the next few weeks?
Next weekend (27th-29th August) sees the return of the Battle of Loseley by the Prince Rupert's Blew Regiment and other guest re-enactment groups, showing how armies from different periods lived from day to day and how they fought. There will be living history camps and displays, culminating in a major English Civil War battle involving infantry, cavalry and canon to decide who will garrison Guildford and the surrounding areas.
From 9th-11th September Loseley Park will be hosting the Richmond Dog Show, a qualifier for Crufts.
And of course you can visit the garden throughout August and September.
(Photos: Lisa Cox for Lisa Cox Garden Designs)
One Response to "Loseley Park garden in August"