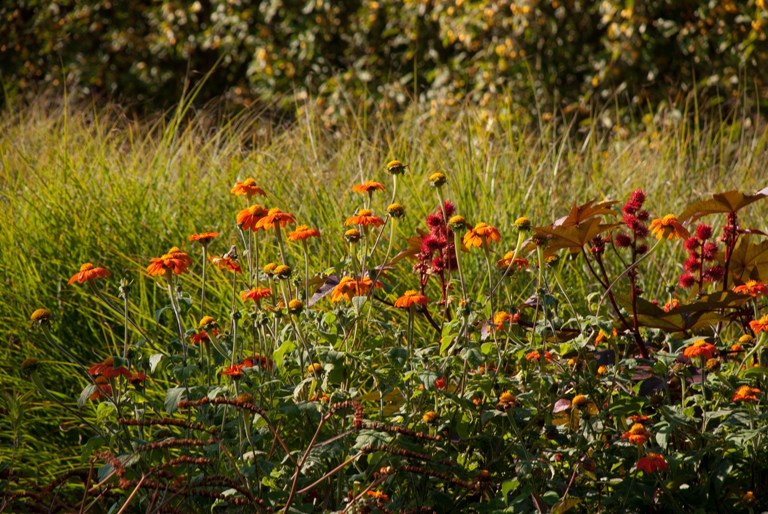 It's been almost 2 months since I last visited Loseley Park so the changes to the garden were really quite dramatic when I popped in there yesterday.  Many of the perennials were just coming to the end of flowering but amazingly, just a day before the garden is closing to the public, there was still something to take photographs of.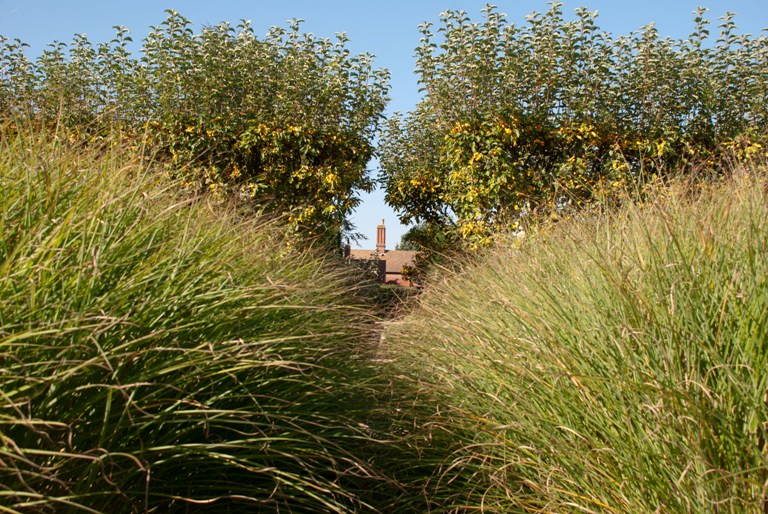 The foliage of the  Miscanthus zebrinus was really full – the pathway here in the flower garden was barely visible but look how it helped to frame the house as a focal point through the pleached trees behind.  Amazingly, some of the Helenium were still in flower…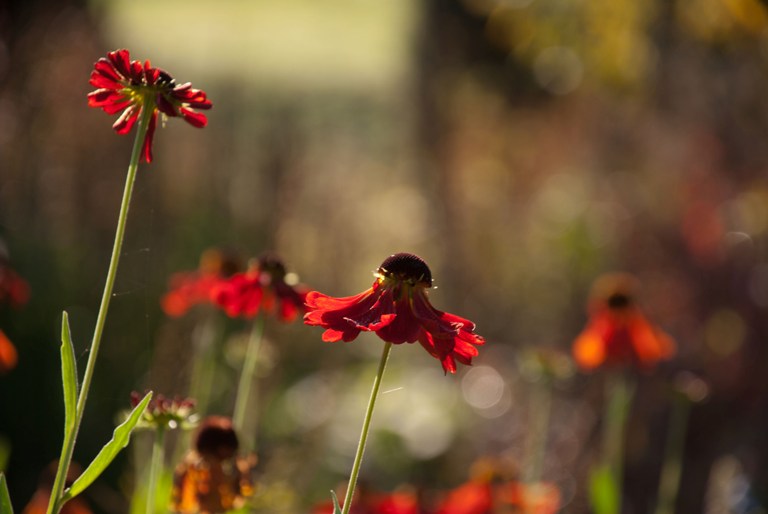 And the Rudbeckia fulgda 'Goldsturm' were looking fabulous too.  I think they are one of the most dramatic and cheerful late-flowering perennials – if you have the space, they look fabulous planted in large clumps or swathes.  Here they are planted with Aster frikartii 'Monch' which has an amazingly long flowering period.  In my garden they have been flowering since June and don't look as though they are about to give up the ghost just yet!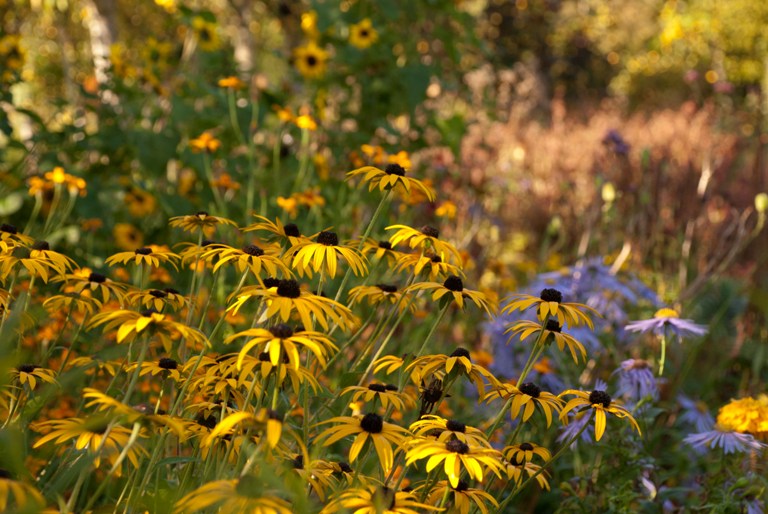 In the White Garden, the Anemone 'Honorine Jobert' was looking fabulous…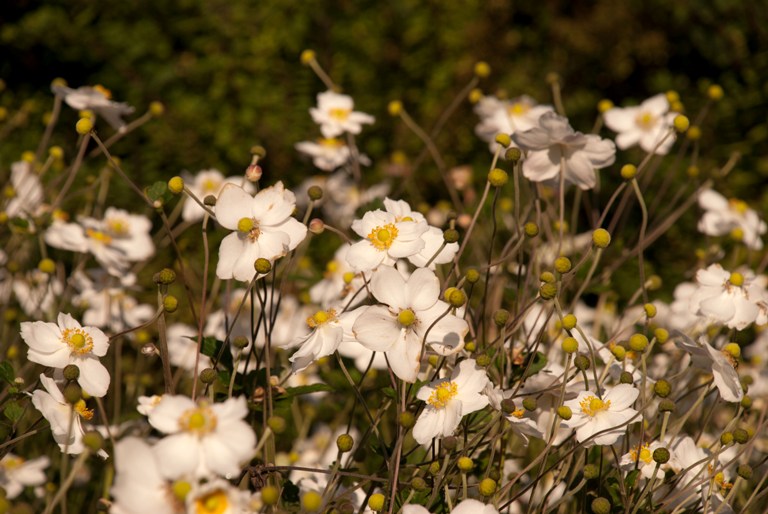 And the Vegetable Garden was looking really full too…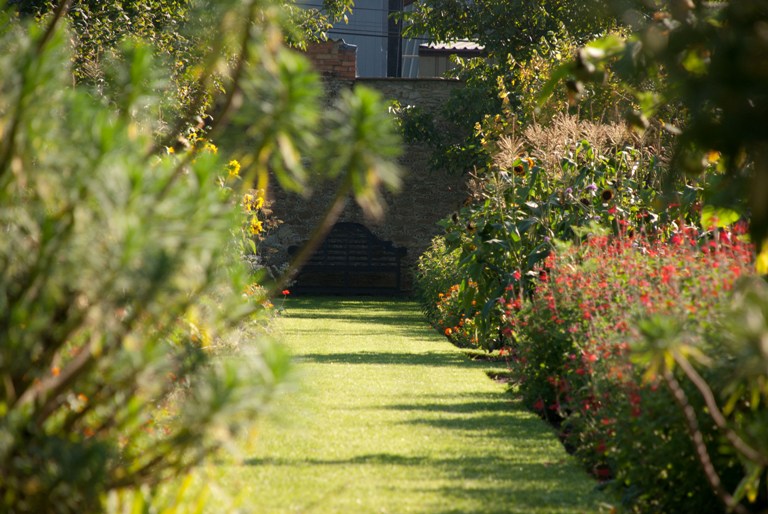 The onion flowers were on their way out, but I liked the contrast between the silvery leaves of what looked like leeks…but suspect they were a different variety of onion.
As I mentioned, the garden closes now for the winter but I hope that you have enjoyed the journal of my monthly visits there.  It has been really interesting to see the quite dramatic changes to the planting as each month has unfurled.  Try taking photos of your own garden each month – it will really help you to see how it evolves through the seasons and will be an invaluable reminder of the areas you may wish to improve the following year.