RHS Chelsea 2014 – The Artisan Gardens
0
Written by Lisa on 24th May 2014 in
Inspiration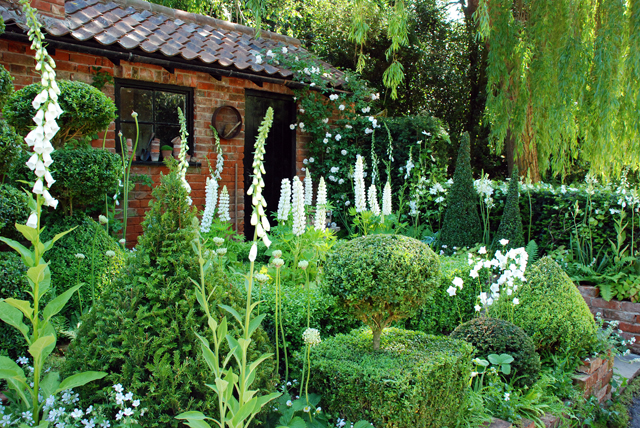 Here are my pick of the Artisan gardens, starting with the Topiarist's Garden at West Green House which was beautiful.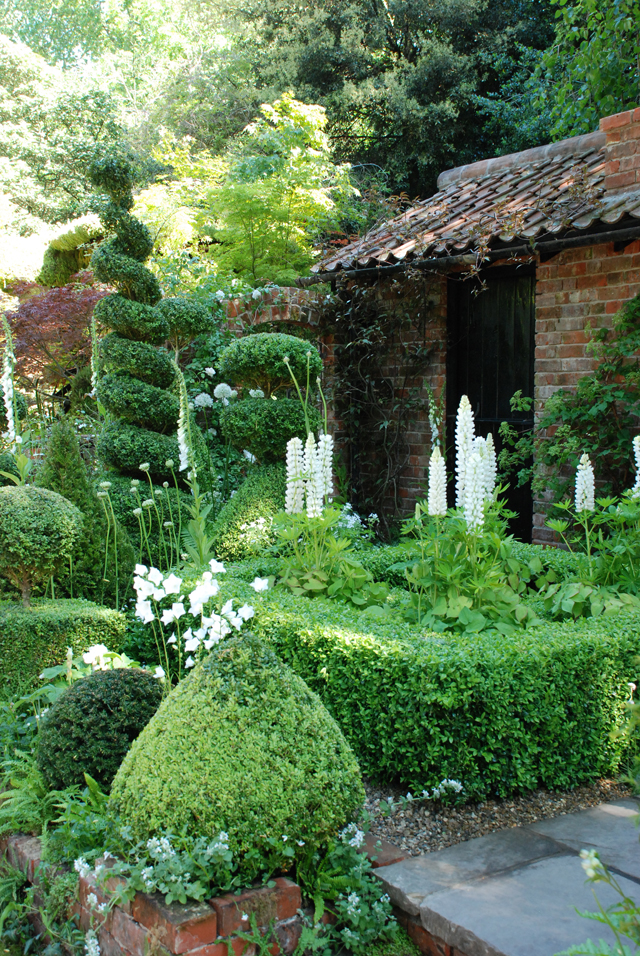 The design is based on the original concept by Marylyn Abbott, owner of West Green House and designer here at Chelsea, for the garden in front of the remains of the bothy at West Green House.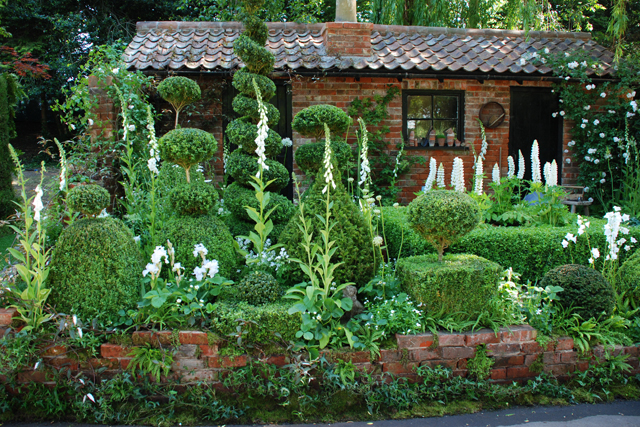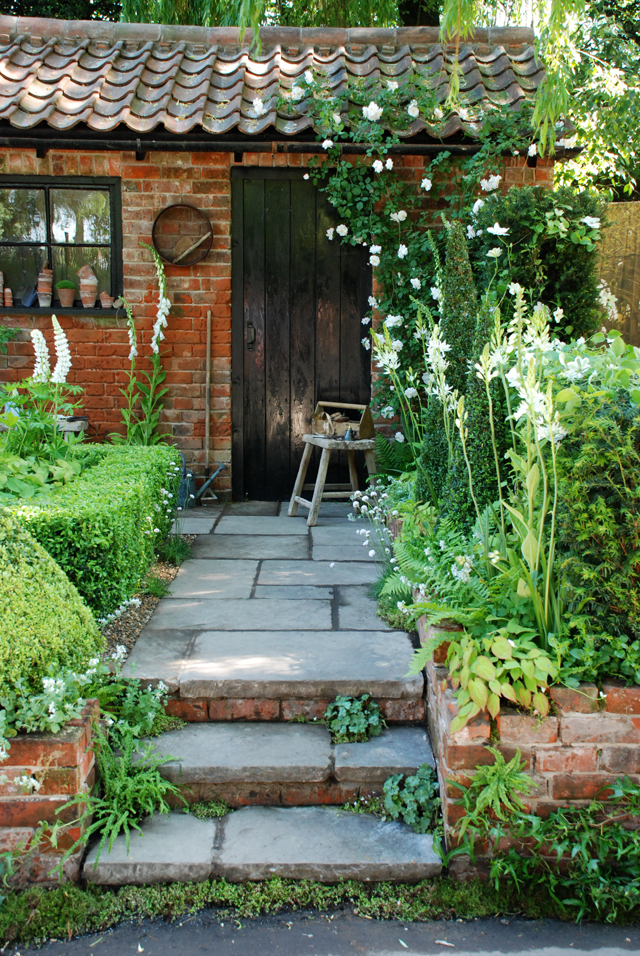 The second garden that inspired me was the Tour de Yorkshire which was designed by Alistair Baldwin and built by Aire Valley Landscaping.  It celebrates the landscape of Yorkshire in the year when the Tour de France will start there.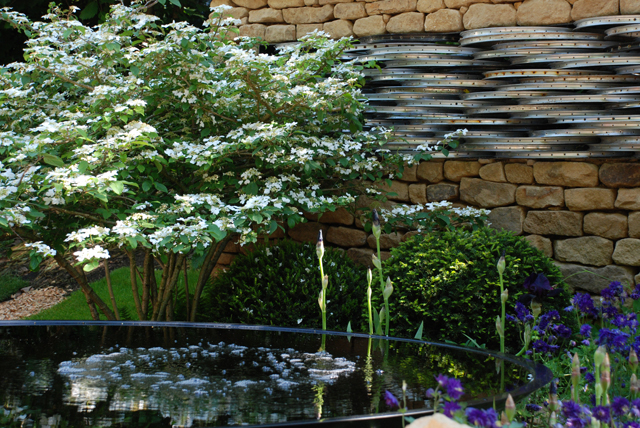 The wheels set in the stone wall at the back of the garden gave a really interesting texture.  I'm not sure you'd use actual wheels, but it has given me a few ideas.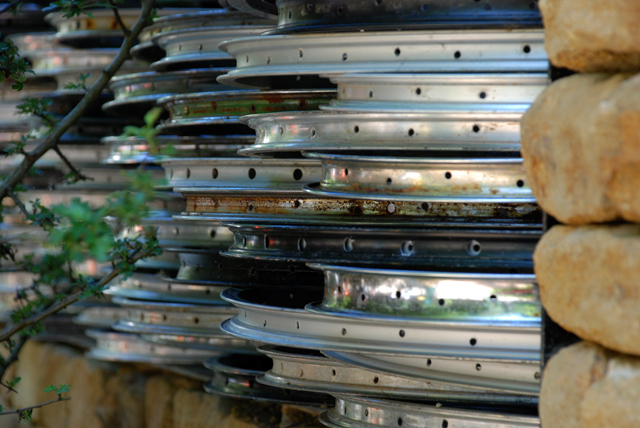 And I loved the water pool with its subtle bubbling movement  – very tranquil.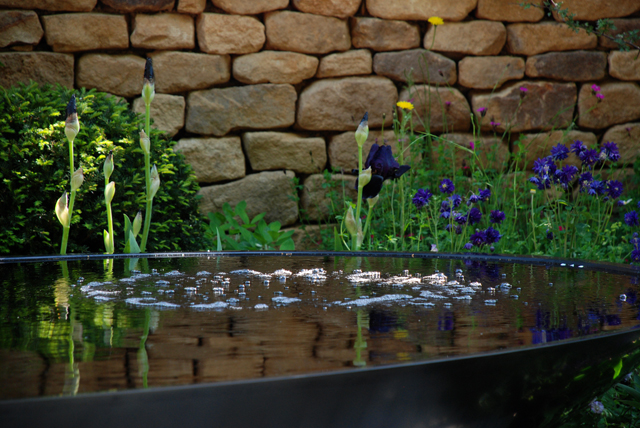 And the third and final Artisan garden to show you is The DialAFlight Potter's Garden which was design by Nature Redesigned and built by Frogheath Landscapes.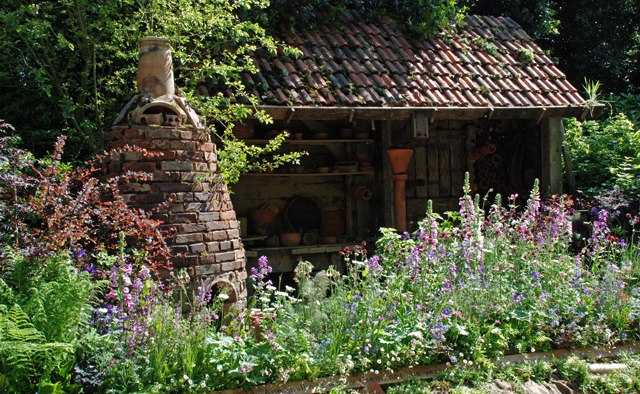 This garden was inspired by the centenary of the war and the restoration of The Farnham Pottery at Wrecclesham.
I think what I most liked about this garden was it's natural feel.  Cottage style planting and reclaimed bricks – my kind of garden!
Later today I'll be sharing my pick of the Fresh Gardens so do pop back later to have a look.
(Images: Lisa Cox)