RHS Flower Show Cardiff 2016 – My pick of the show gardens
0
Written by Lisa on 21st Apr 2016 in
Inspiration
Last weekend I went to RHS Flower Show Cardiff.  There were moments over the past couple of weeks when I was very glad not be on site building a garden – the weather at times has been far from idyllic. What a contrast from last year when we were blessed with warm sunshine – I seem to remember I had to use suntan cream!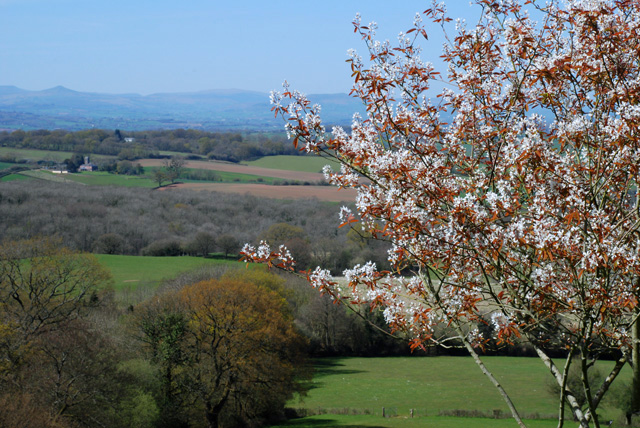 In our garden this week the Amelanchier, which took prime position in my show garden, has come back into flower so I think Spring has caught up with itself at last.  Some of the bulbs I managed to rescue from the mice over the summer are also in flower so it's been a nice reminder.
I felt mixed emotions when I arrived at the show because part of me wished I'd designed a garden this year.  Who knows, I may do another one again in the future, we'll see!
So I wanted to share a few images of my two favourite gardens at the 2016 show.  I have to make a confession however that I left my camera at home (not on purpose I might add) and had to use my phone instead so the images aren't as good as they'd normally be.
Alfresco Gallery Garden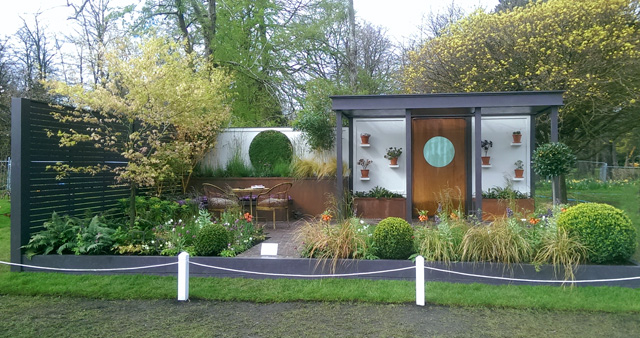 The Alfresco Gallery Garden was designed for a client with a passion for horticulture and art.  It's a place to appreciate the form and structure of plants.  I loved the balance of this garden, the corten steel planters and water feature and the link between the box balls and the circles on the wall.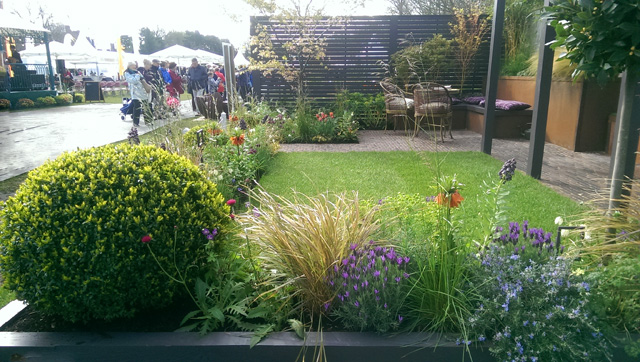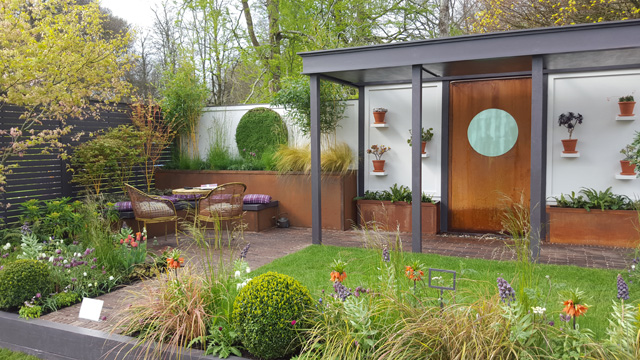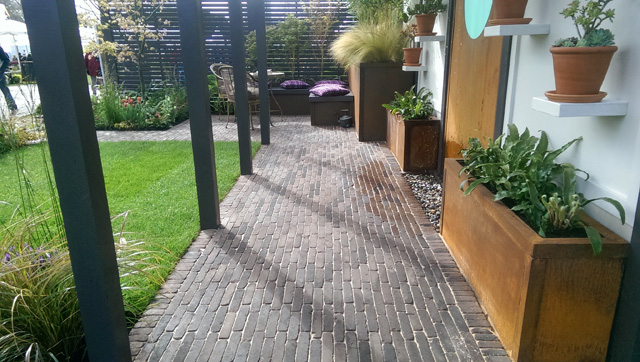 The Hiraeth Garden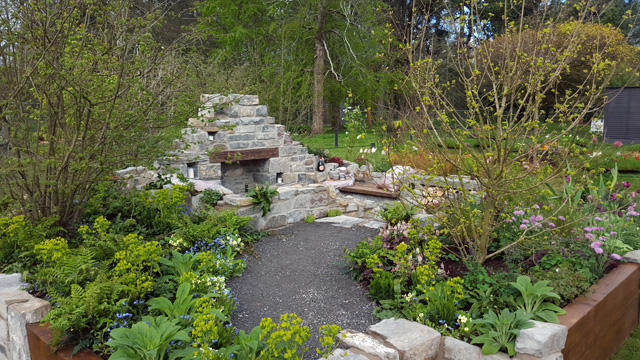 Hiraeth is a Welsh word for which there is no direct translation, it's used to capture a sense of yearning or longing for a place.
This garden was designed to appeal to our sense of nostalgia as well as a subconscious longing to be in the outdoors.  It incorporates elements of ruined buildings which is a reference to those found scattered around the Welsh countryside.
As well as a Gold medal, it was awarded Best Show Garden.  I liked the natural stone, the informal planting and the sense of the past.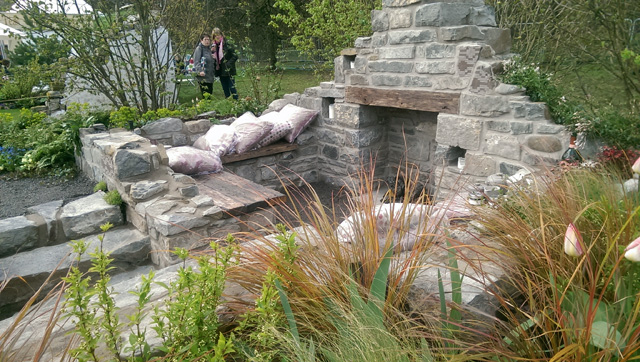 RHS Flower Show Cardiff is smaller and less formal than Hampton Court and Chelsea, but it has a really nice local feel to it.  It was great to see the Show Manager, Katie Draper, and also the guys who are instrumental to the logistics each year as well as some of the exhibitors I met last year.